Headless CMS: Websites with decoupled architecture
Simultaneously update websites and applications
Zesty.io is a marketing first CMS with headless functionality, but it is still optionally coupled to a presentation layer. The result is less development up front, but with the same opportunities to integrate your content into any non-browser application like iOS, Android, or IoT.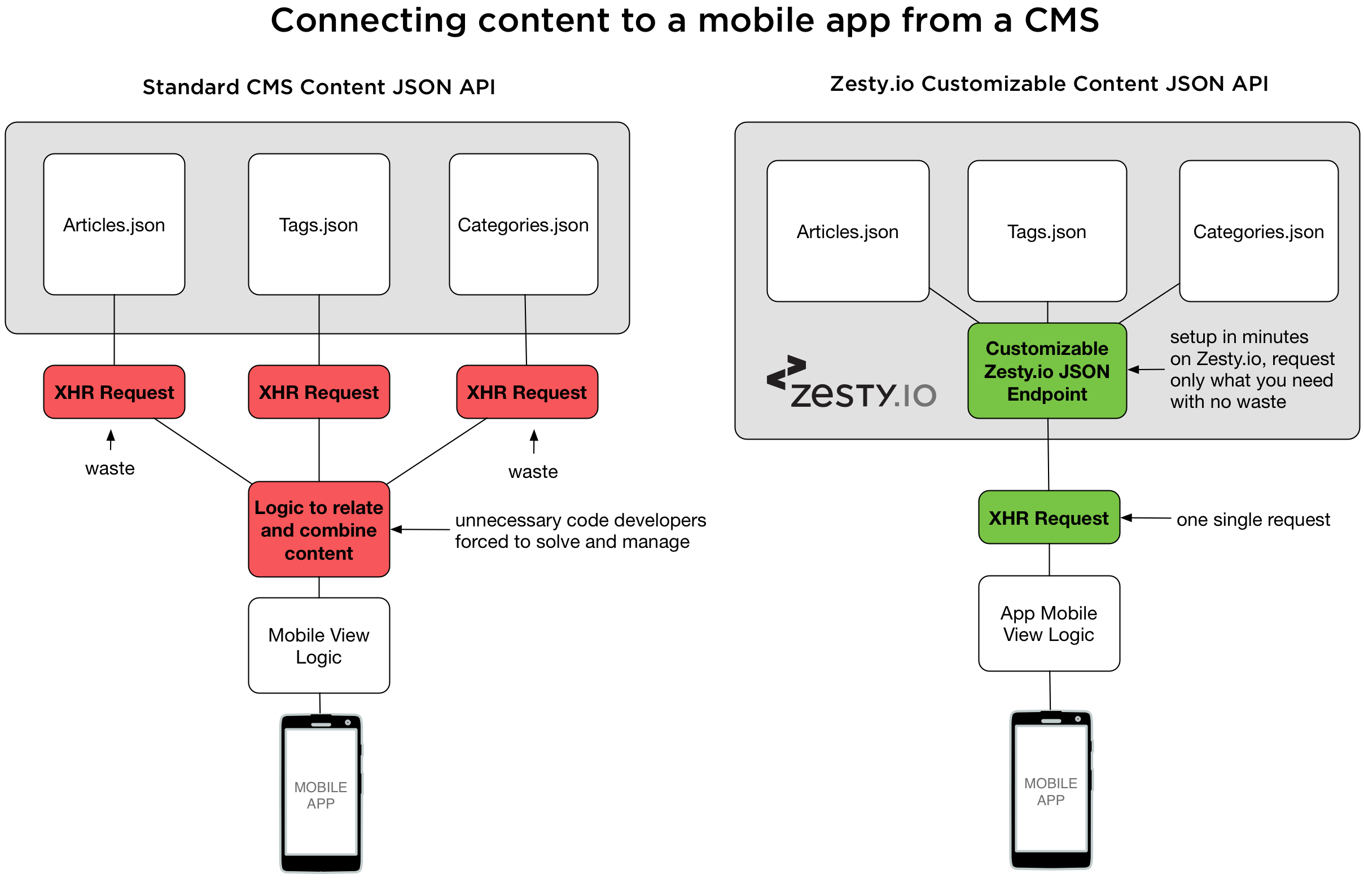 Decoupled Architecture: Headless functionality with Presentation Layers
As a marketer, you want control of the design and content, as a developer you want easy access to data. Zesty.io has a solution for both parties. Our SaaS CMS is great for marketers, and our customizable JSON API give a lot of freedom to developers. This is possible by making content available via API Endpoint.
Expand Content Consumption
Content Anywhere
Connect website blog content into mobile applications, or messages into IoT devices
Custom Endpoints
Improve application performance by making less web requests
Marketing Control
One easy location for marketers to update while developers have programmatic access
Read More
Why JSON APIs are important and how to implement custom JSON endpoints in Zesty.io
Ready to dig deeper?
Discover how Zesty.io can help your business.
Schedule a Demo
Curious about Headles Pricing?
Pay as you go. Volume discounts available.
Try our Calculator