Social Media Timeline Curator
Amplify social influencers and increase sales
Our built in Social Curator tool lets you highlight, engage, and amplify your customer's social media posts.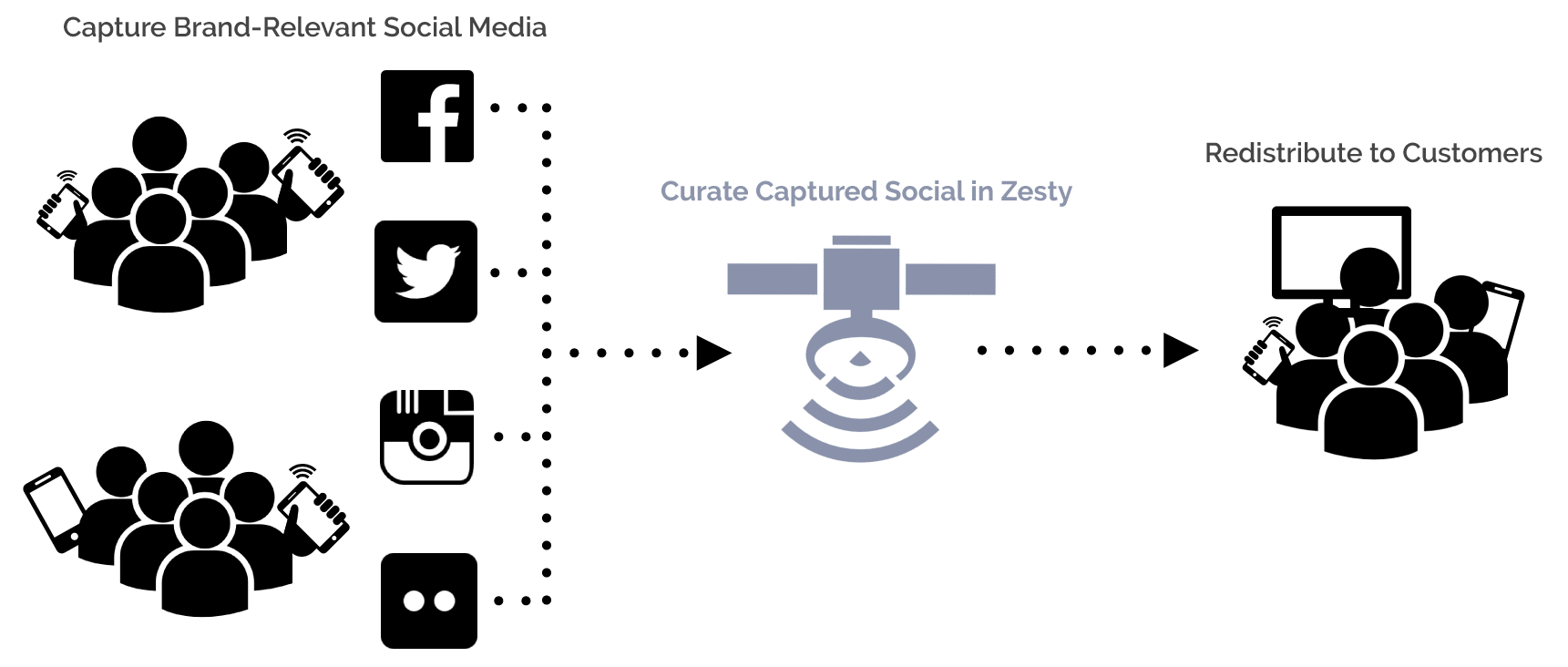 The Social Timeline Curator brings social feeds directly into the Zesty.io CMS interface based on selected hashtags for review, selection and inclusion in your own sites. Aggregate content based on social campaigns and create multiple curated timelines for individual digital properties.
How It Works
Pull Social Content
Create social feeds that pull content from Twitter, Facebook, Instagram and other key social resources
Curate Posts
Use the interactive social selector tool to identify items that content editors wish to share in their own curated timelines
Showcase Conversations
Display the curated timeline in sites and mobile apps; update and revise timelines as required

Ready to dig deeper?
Discover how Zesty.io can help your business.
Schedule a Demo
Curious about Social Pricing?
Pay as you go. Volume discounts available.
Try our Calculator