Multilingual Content
Internationalization
Enable culturally relevant visitor experiences with Localization and Internationalization.
Easily create, view and manage page versions from within the interface.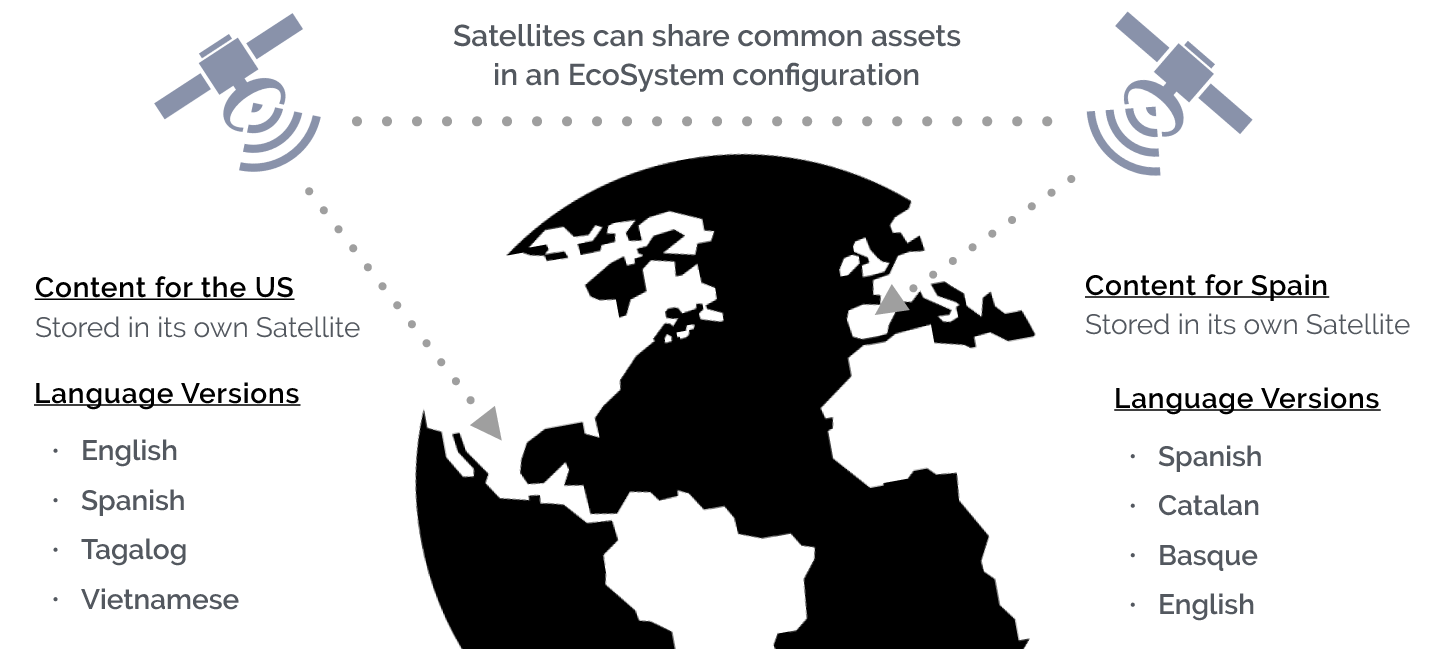 The Zesty.io SaaS CMS platform natively supports multilingual content versioning for deploying global digital experiences. Control costs and speed time-to-market with streamlined workflows and content deployment processes.
Convenient Features for Multi-language Deployment
Allot Satellites for Country Content
Avoid over-complicating site architecture and keep content organized by dedicating a Satellite to each country version required.
Version Supporting Site Structure
Within a Satellite, easily create, view and manage multiple language and/or regional page versions. Easily navigate between language versions.
Non-Roman Character Support
Support content in any language with UNICODE and UTF-8 encoding, including Chinese, Hebrew, Russian and Arabic.
Timesaving Features
Automatic Language Selection
New visitors are shown the appropriate available language version based on either top-level domain (.es, .fr, .ru, etc.) or based on the user's browser language setting.
Default Language Fallback
Avoid empty pages and delayed launch due to incomplete translations. Optionally display content in a default language for content that hasn't been translated.
Local Time Zones and Conversion
Maintain relevance for content managed in different timezones. Set zones for each country/language site version and schedule publishing based on local times.
Strategies and Features for Internationalization and Localization
Localization Example
For deploying different languages to different regions, use individual Zesty Satellites to deploy independent sites, with or without EcoSystem centralized management dashboard.
Internationalization Example
For content internationalization, i.e., deploying multiple language versions for the same content, use the Satellite internationalization add-on. A default language will be chosen, and when a user is browsing, links will automatically keep them in the same language area of the site.