This October, we will be releasing a brand new Media App experience. Below is a sneak peek into our process and a walkthrough of all of the new features to come.
The first phase of the media app refresh launched on Wednesday, October 26th. Additional features will be released in upcoming months. Check out the overview video below:
TL;DR
The new media app is coming your way on October 26th

Features include:

All Media tab (all in one view of all files)  - October 26th

Search for folders  - October 26th

Add alt text while uploading  - October 26th 

New file preview modal - October 26th

New "On the Fly" image editor - October 26th

Quick copying - Upcoming release

Sorting & Filtering - Upcoming release

Select & Move Files - Upcoming release

Insights Tab - Upcoming release

Understanding where and how we can improve
Before beginning to revamp our new Media app experience, it was important to us to understand what marketers & developers needed. We had multiple discussions with customers which helped us discover insights and feature requests, such as:
Reminders to enter image descriptions that can be used for alt-text & captions

Search folders feature

Sort & filter files and folders feature

Select & move files feature

Quick-copying file URLs feature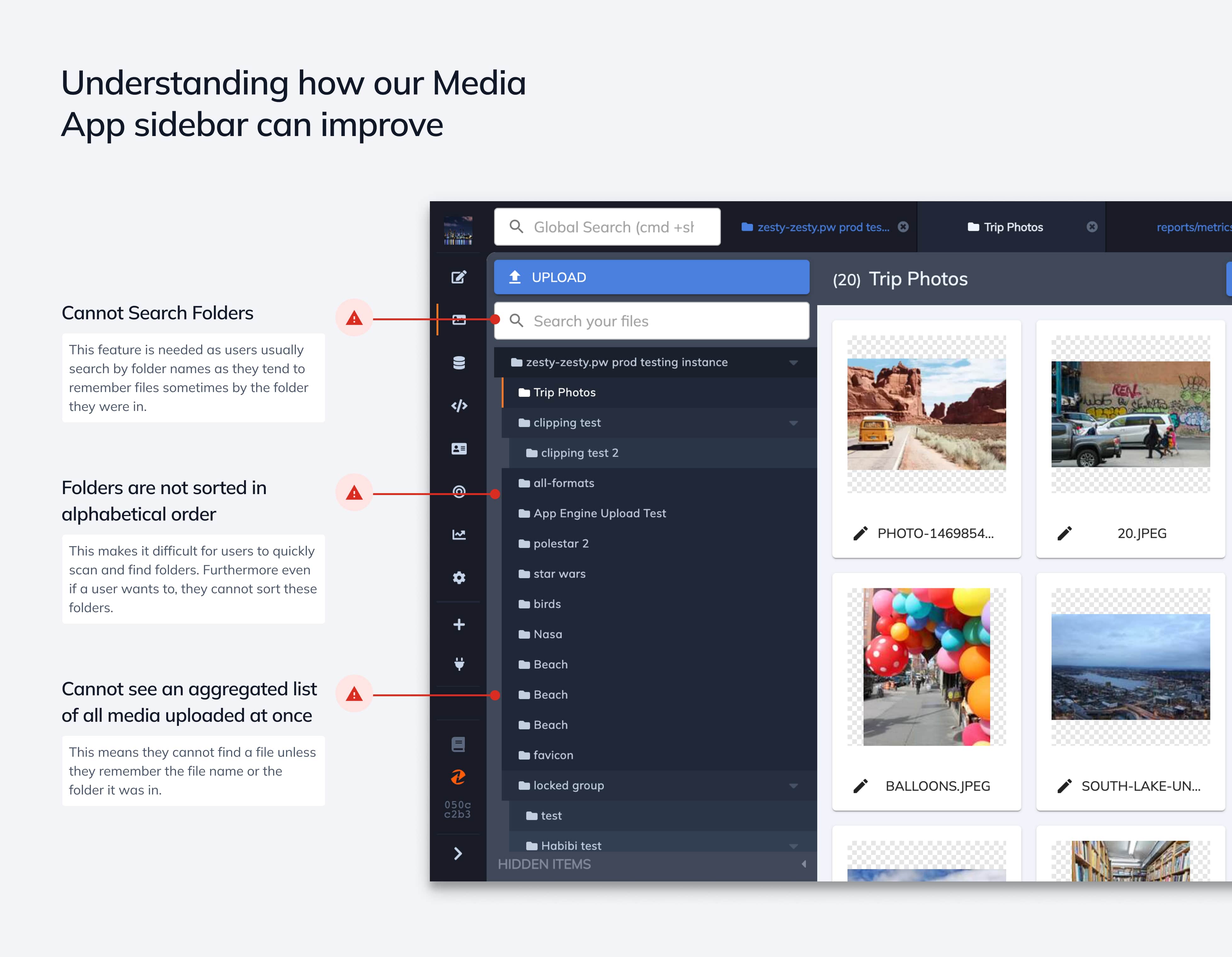 The new Media App experience
See all your files in one space
We will introduce an "all media" tab, that helps you see all files in your instance in one place in addition to seeing your files by folder. No more having to scan multiple folders to find the file you most recently uploaded.
Additionally, we redesigned how cards appear to easily identify the file type.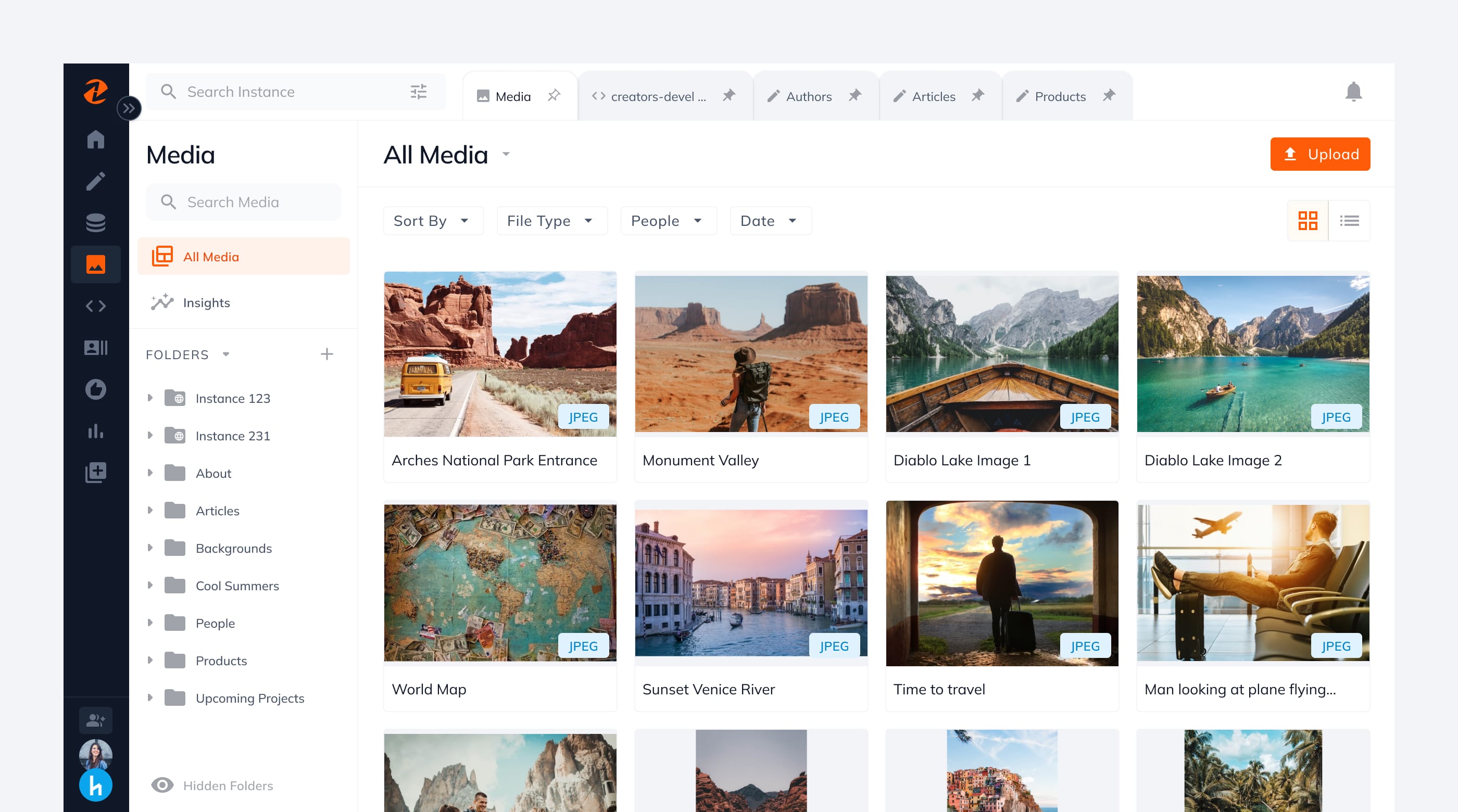 Ensure alt-text is no longer an afterthought
Alt-text is important for both accessibility and SEO. A critical area we noticed was users not remembering to add descriptions for files individually after they were uploaded. This meant that images would lack good descriptions and hence this would impact the alt-text experience as well.
With the new experience, users can now enter descriptions which could be used as alt immediately while uploading files versus later.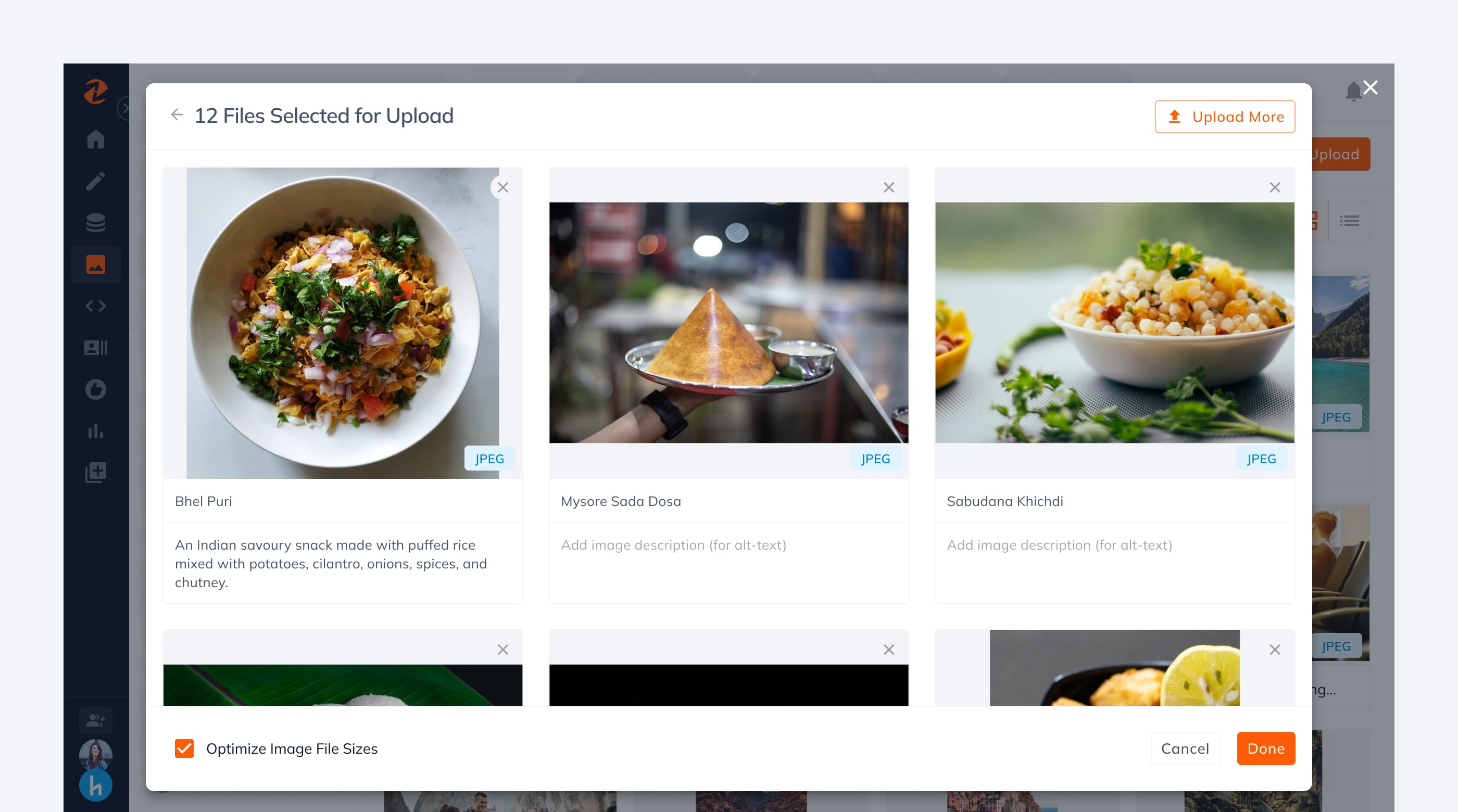 Experience new file preview
With our new file preview experience, we improved the hierarchy of information and features. Additionally, you can now get access to critical information such as when the file was uploaded and by whom.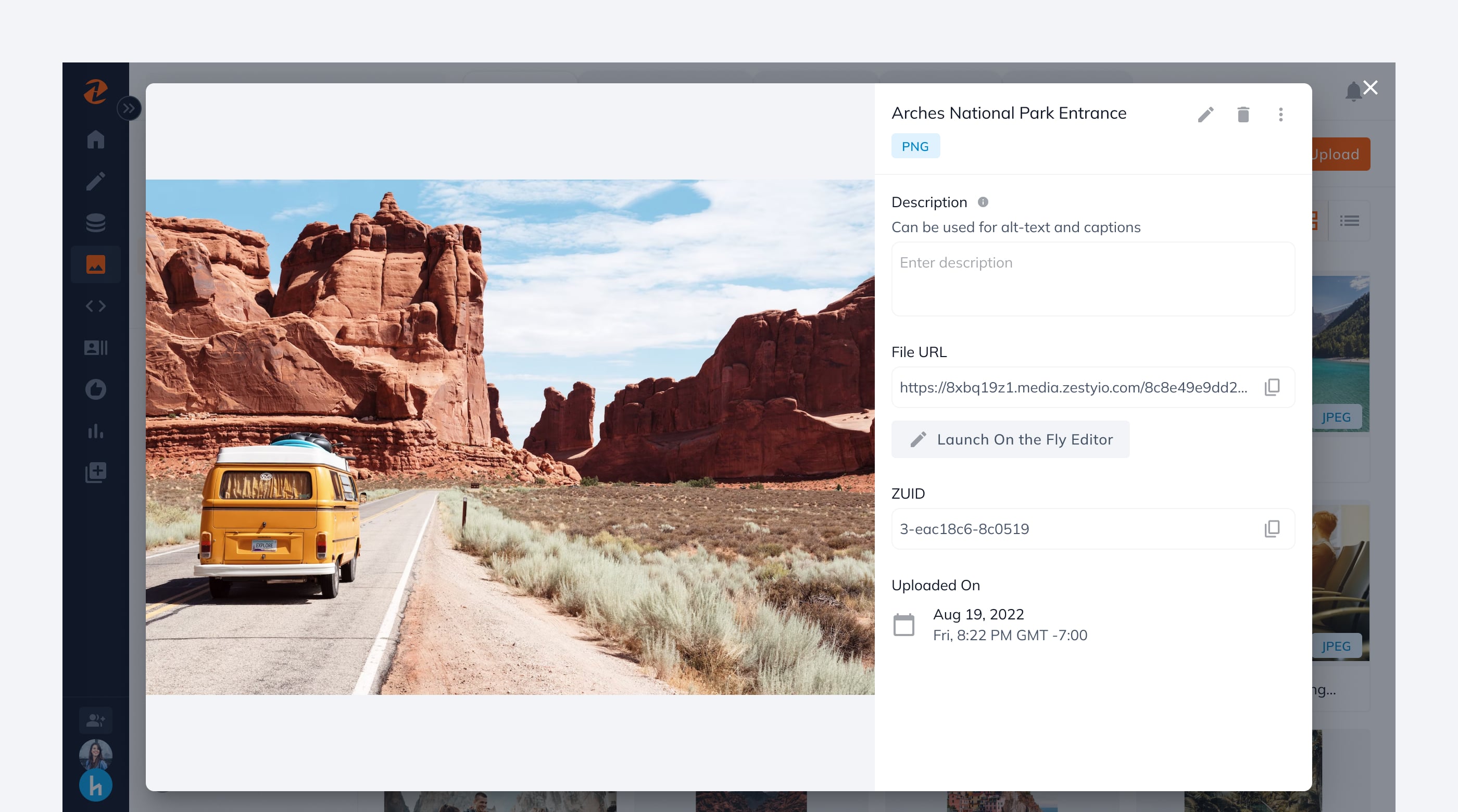 New "On the Fly" Image Editor Experience
In addition to new file preview, we have incorporated your feedback, and now have a dedicated "On The Fly" image editor experience. From here you can manipulate images and generate URLs on-the-fly by using our editing options such as fit, width, height, rotate, flip, optimize, and more.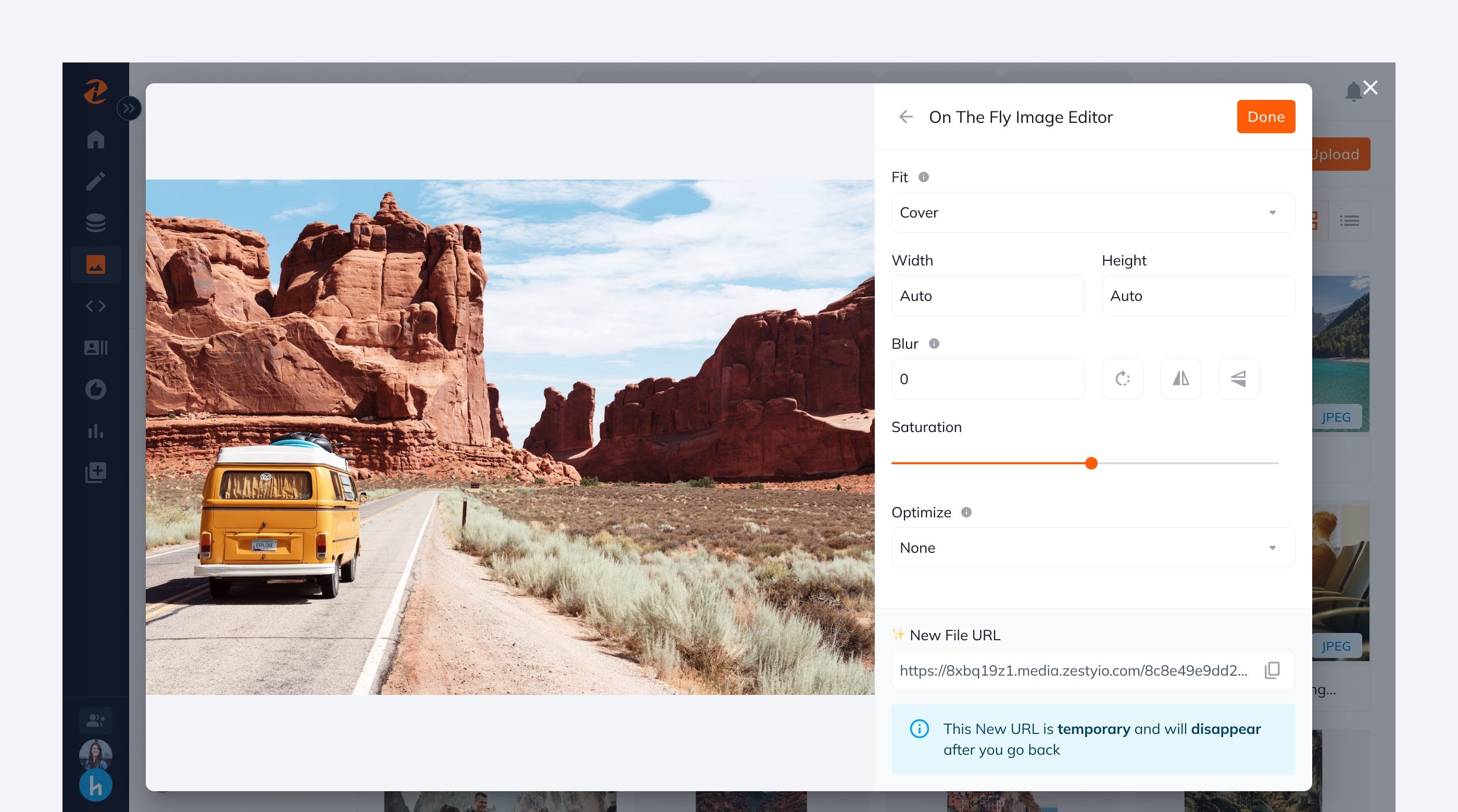 Search by folders
Sometimes you may not remember the exact name of the file you uploaded but may remember the folder it is in. In the updated design, we included folders in search results.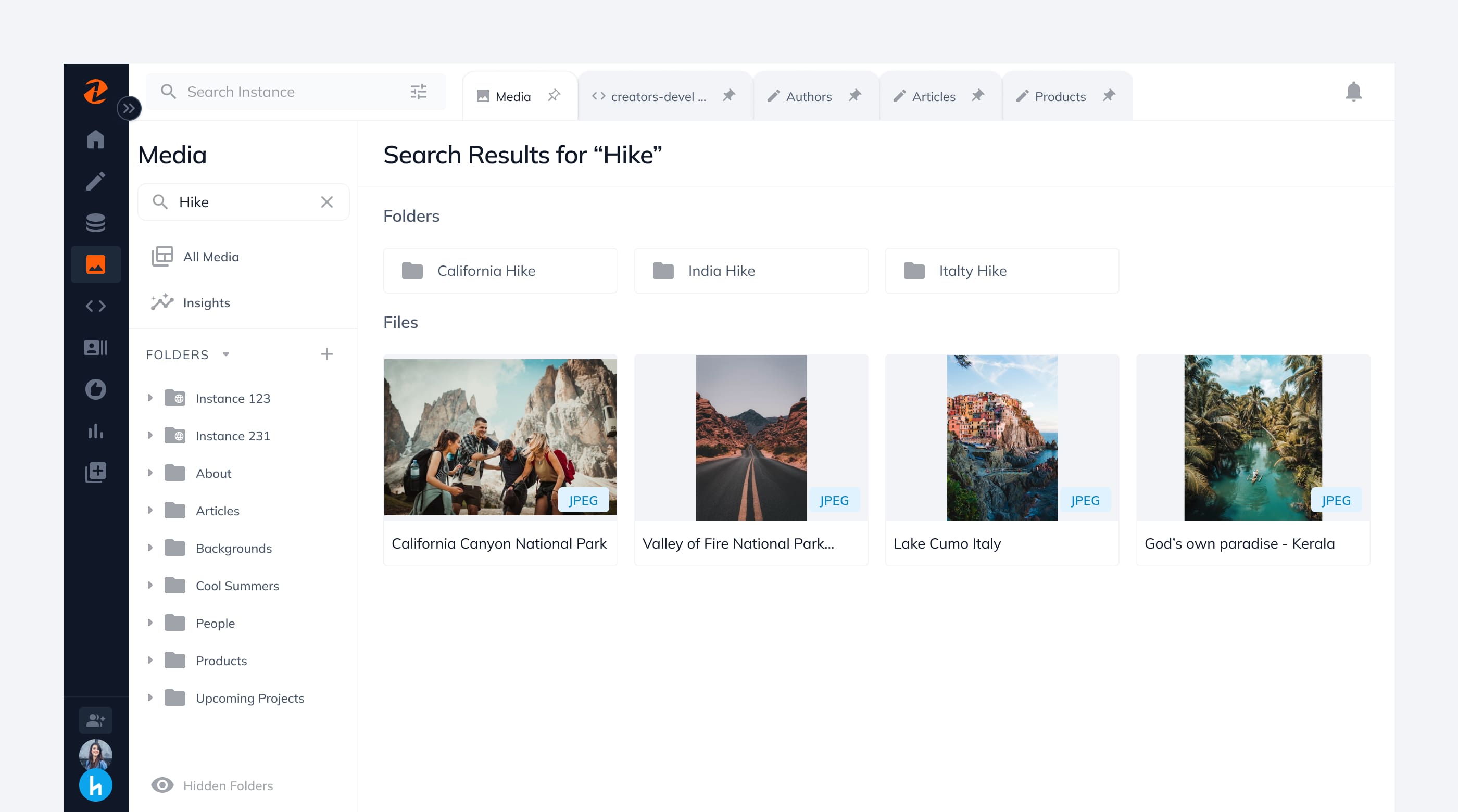 Re-organize your media with the new select & move feature
As your instance grows and projects evolve, you may need to reorganize your folders and files. Now you can now easily select and move files to different folders.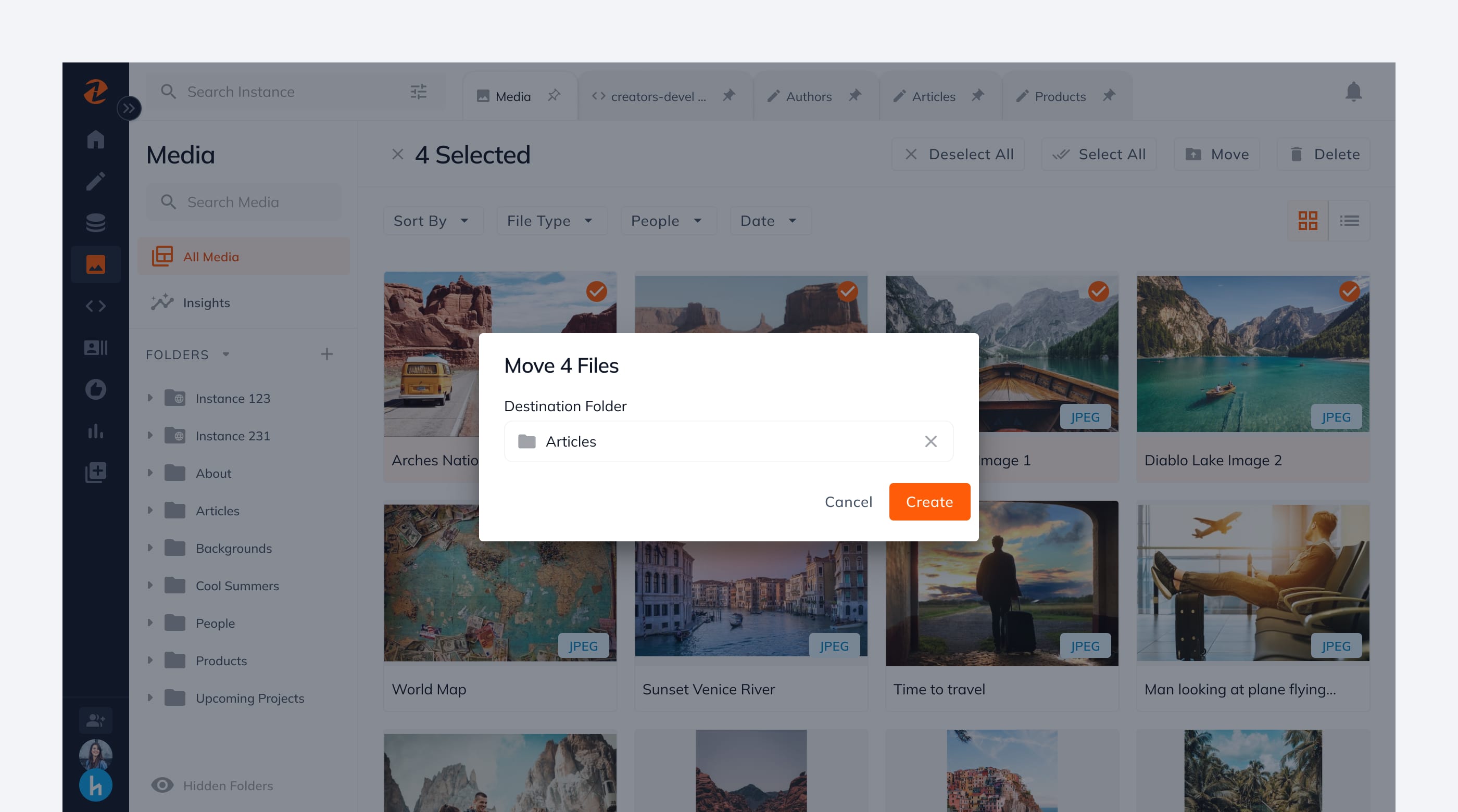 Discover the bandwidth used by your most popular images
From our users we learned that they were keen to gain insights on how they could reduce media bandwidth usage so as to save costs. Through close collaboration with them, we've introduced a dedicated insights tab now in our Media app experience that will help you discover your most popular images bandwidth usage so that you can make better business decisions.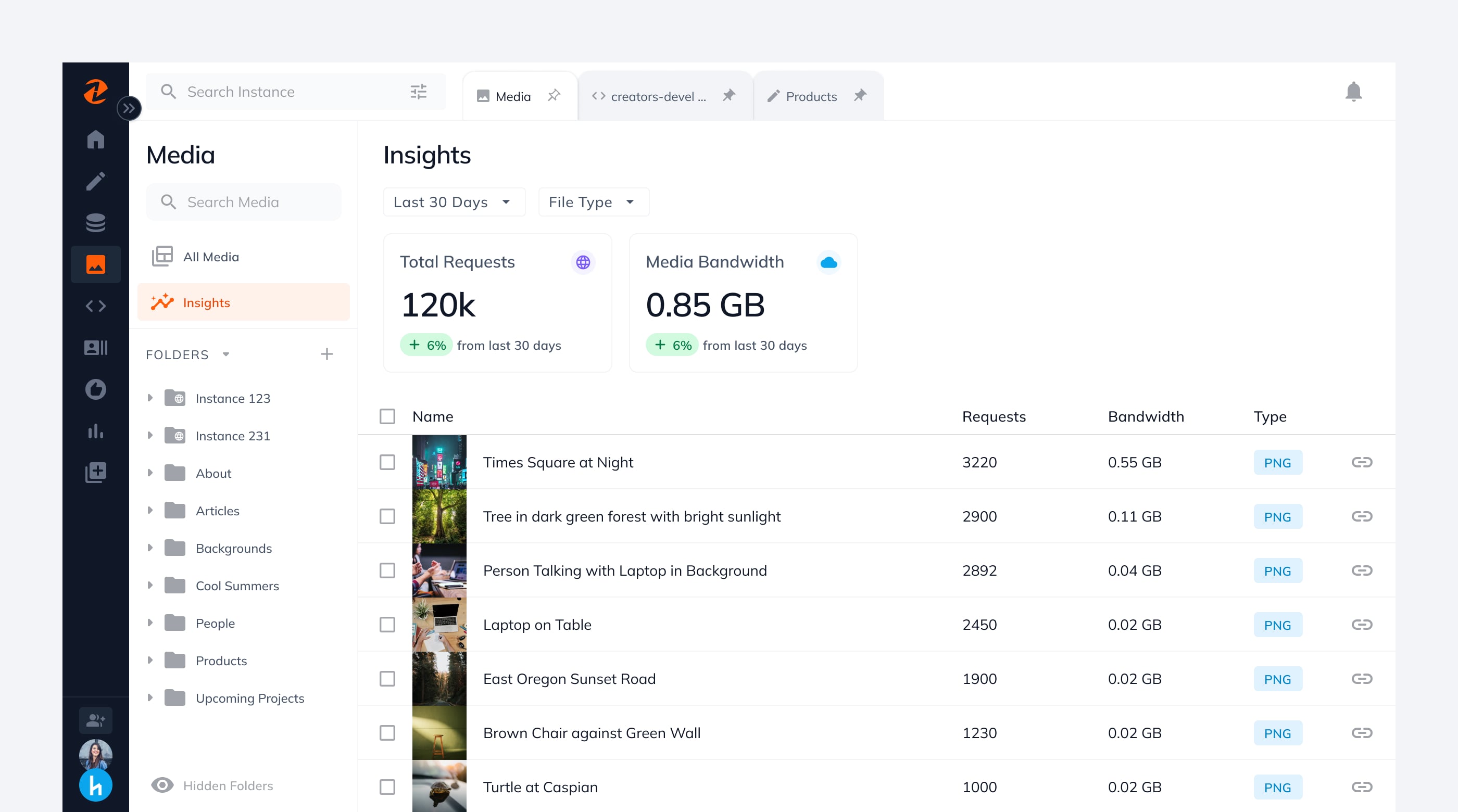 Sift through files and folders faster with sorting & filtering
We learned from users that sometimes it is very time-consuming to sift through 1000s of files and folders to find what you need. Hence we've introduced sorting features that now allow you to sort your folders and files, and also filtering features that allow you to filter by file type, people, date uploaded, and more.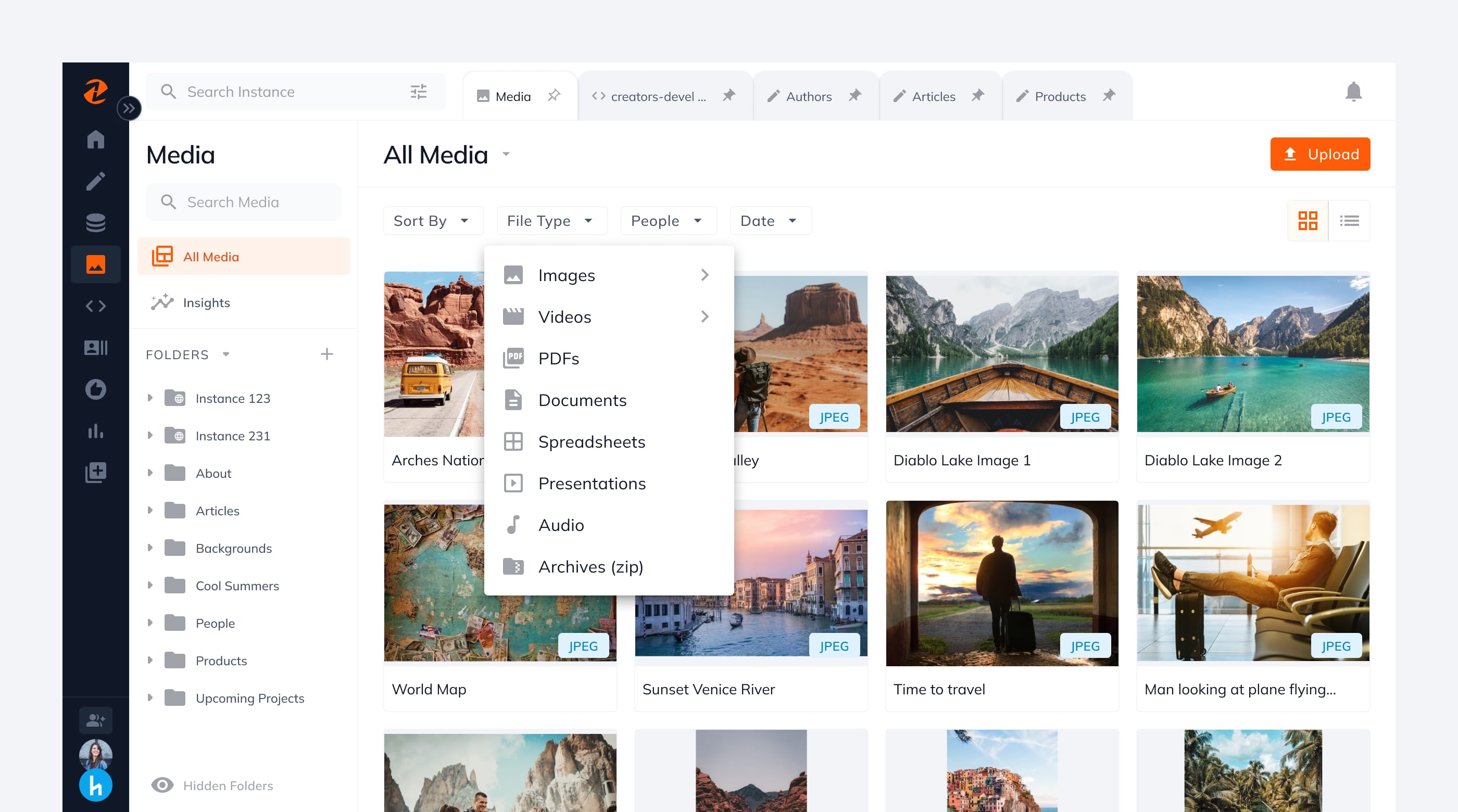 Smaller Improvements
In addition to these features, we've also added some user-requested changes to the media app user experience: 
Removed sizing parameters from URLs: Many users had shared that they do not like that the sizing parameters in the URL are defaulted and would have to manually remove it many a time. Hence we removed this.

Media will now not open a new tab for each folder selected: Users had shared that the existing experience of opening a new tab for each folder created a lot of tab clutter. Hence this will reduce tab clutter. If you want to see folders in more than one tab, you can always open multiple tabs, go to your desired folders, and pin them.
Access support docs
To see all the changes to the Media app and understand how to use it, please access the support documents.
What's Next? 
Moving forward, our team is building new ways to enhance the way you collaborate with your team store, and organize files and media.
We would love to incorporate your ideas and feedback in building the future of Zesty. We are actively listening and learning from each of you, so please share your thoughts with us over a video call or this feedback form.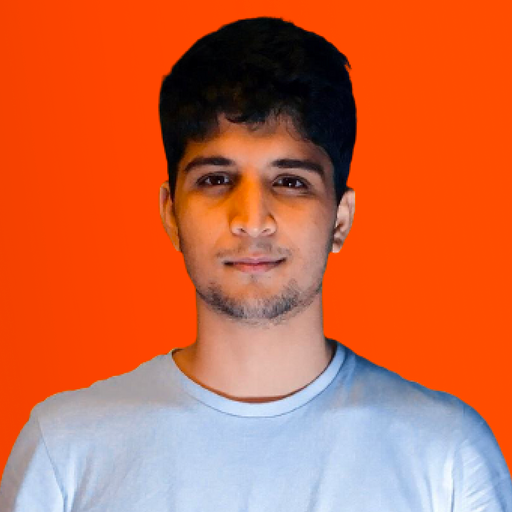 By Zoshua Colah
Zoshua is a Senior Product Designer at Zesty.io, elevating the experiences people have in making content-rich experiences. Having spent over 5 years making intuitive product experiences, he understands the need for a CMS that works with you - not against you. In his free time, you can find Zosh either teaching, mentoring, or sharing UX resources.
---