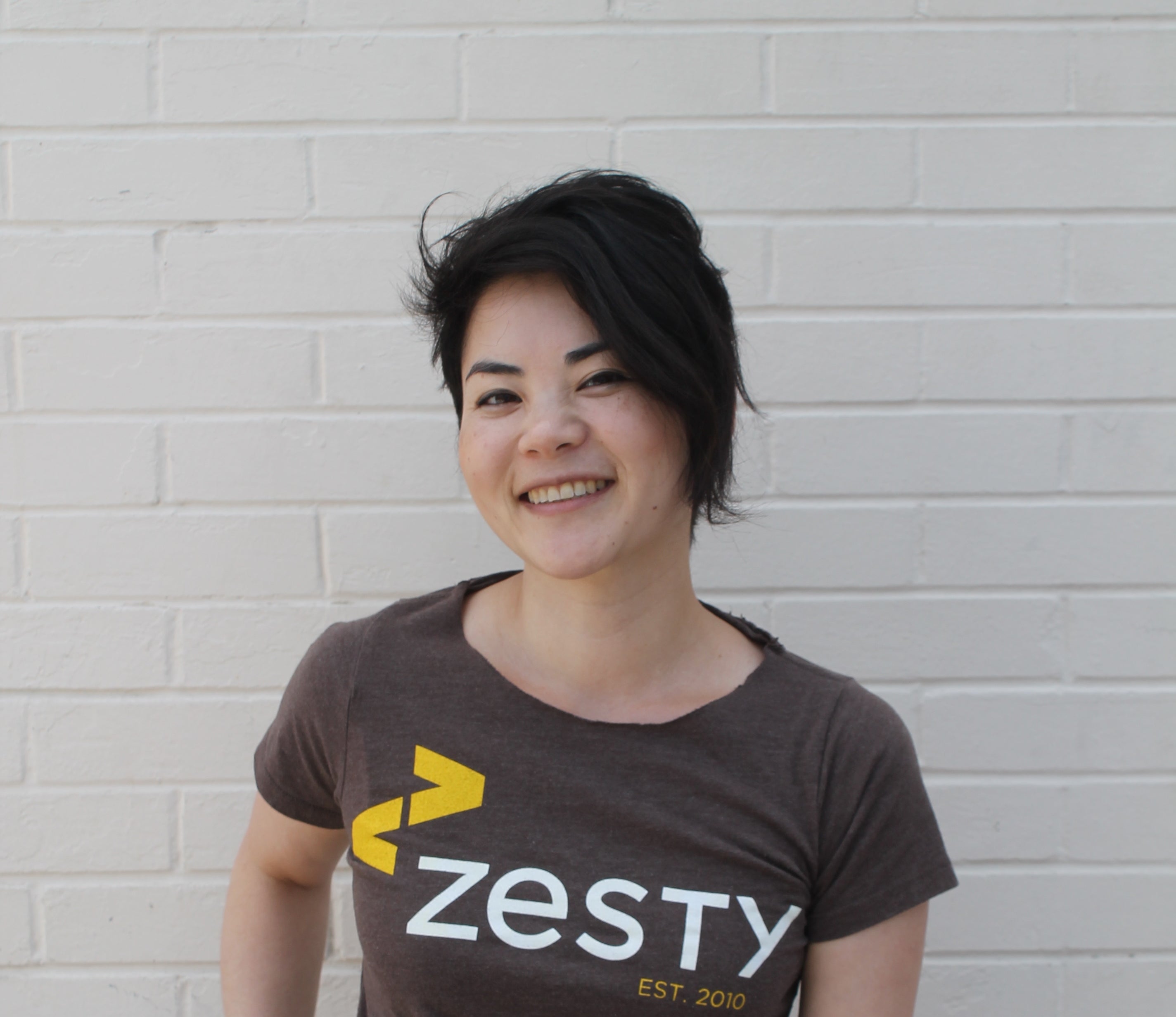 We are so excited to celebrate Kim's third year with Zesty.io. Kim's amazing story of how she came to Zesty.io stems from her life as a writer (which she still does), and how her curiosity led her to amazing opportunities. She's worked on both the Solutions Engineering and Education teams with Zesty.io, and we are so thrilled to celebrate three years of having her on our team!
Kim Koga is a writer by trade. Earning her BA in Literature and Writing from Cal State San Marcos and her MFA in Poetry from the University of Notre Dame, to say she's got a way with words is an understatement. While navigating undergrad she founded a zine, co-founded a creative writing publication at CSUSM, cashiered, and tutored. During grad school, she worked as an editorial assistant for Action Books and a research assistant. When she graduated with her MFA during the economic downturn, Kim struggled to find full-time work and returned to tutoring AVID students at her local high school, cashiering and took up accounting for a small business.
Fast forward a year later, she found a job at a local publisher and distributor in 2012. As a purchasing assistant, Kim was putting her phenomenal organization skills to good use tracking container shipments and ensuring product arrived in-store on schedule. During her time working in publishing, she loved her coworkers, but knew there weren't opportunities for her advance which made her really unhappy, and she needed more stimulation, challenges, and opportunities to grow.
At the time that all of this was happening, her partner was getting an MS in Computer Science at UCSD. Kim found herself spending a lot of time with the CS students and loved it. After taking one web design class online - she was hooked! "It was like writing poetry in HTML and CSS," she says. After that, her partner encouraged her to go to a web dev bootcamp and so she did.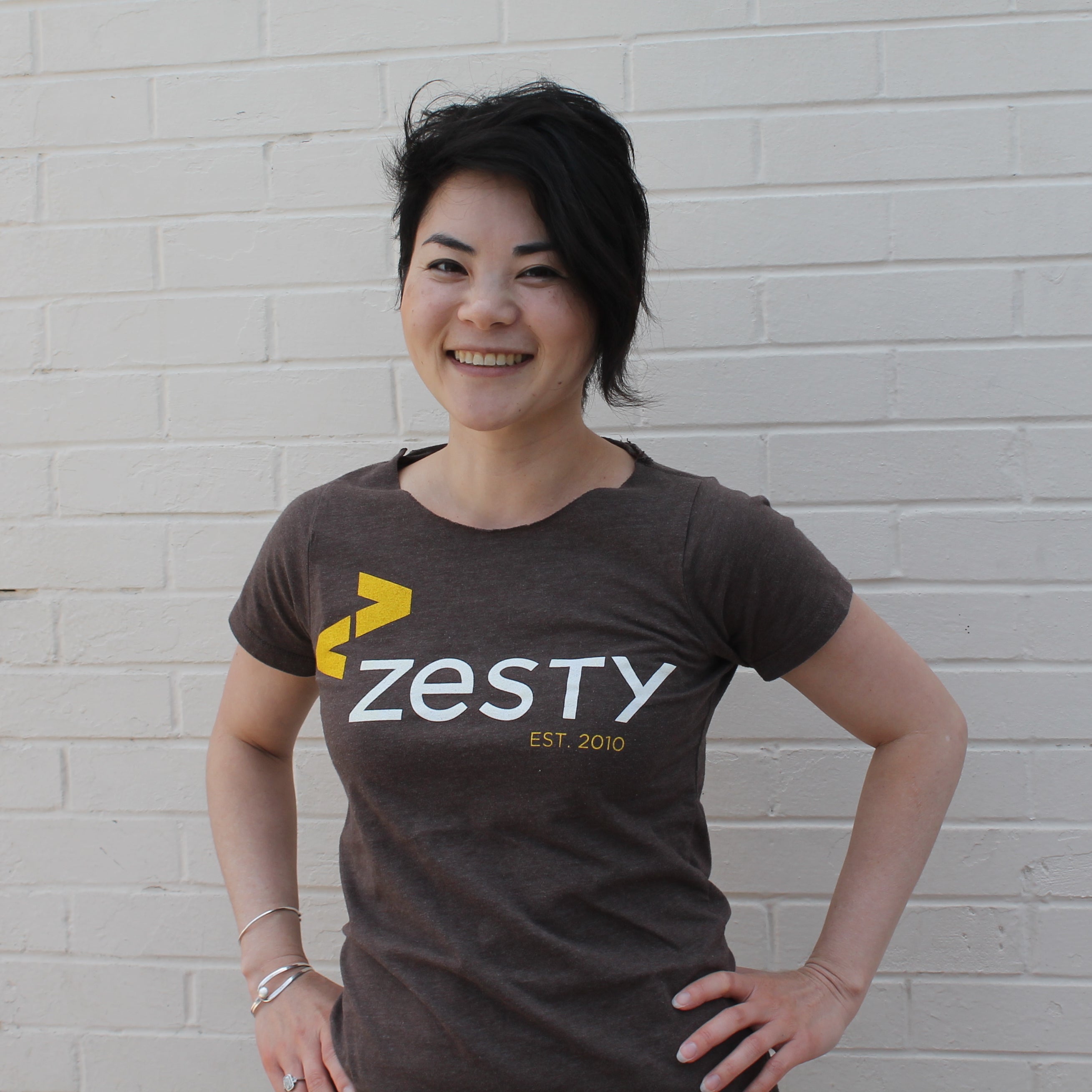 In 2015, Kim took the giant leap of leaving her steady job and applying for a bootcamp. She studied all fall and starting in January 2016, she was in class at LEARN Academy. She toughed it out through the very steep learning curve and worked as an intern with a local publisher who has an app. After that, she had a variety of contract and volunteer positions through her networking connections in San Diego.
One of those connections was meeting Zesty.io founder Randy Apuzzo at San Diego Startup Week 2016. She worked for a time with Zesty.io as a contractor and later in the summer left for a full-time opportunity. After that, she returned to Zesty.io for contract work in the fall and was hired full-time in 2017.
Kim's story is an inspiration to anyone who thinks they might be interested in jumping in the deep end of their curiosity. As she was excited to learn about coding and web development, she knew she was going to take every step she could to chase that curiosity. Although it was extremely challenging to change her career path, she's very glad she did. "It's a very steep learning curve for someone who does not have a natural aptitude for anything STEM," she says of her experience, "but of course it was so worth it."
One of her other takeaways to anyone thinking about changing their career paths is to make sure you have an employer who sees your potential and supports your personal growth. Even after graduating from a bootcamp, of course there are things in the real world that are going to present new challenges. "Coding has been challenging," says Kim. "Once I started coding, I knew that I wanted to do front-end work since I love design. And have been lucky to work on a variety of sites whether design, migration, bug fixes, education, and more." Taking those opportunities as they've presented themselves has positioned Kim to grow into the amazing Educator she is today.
In most of her positions, Kim's been customer facing. At Zesty.io, this is no exception. If you've ever filed a support ticket or asked for help in the Zesty.io Developer Slack, you've likely spoken with Kim at some point. "It's been really rewarding to help customers too. I love that my work makes at least a small, positive impact on someone's day."
The biggest thing when it comes to changing your career path, Kim says, is making your opportunities.
"Face-to-face networking is SO important when making a career change. Engage the community and seek out people and companies that interest you. You never know what you're going to find!"
And, of course, Kim still loves to write. She's been writing more with Zesty.io (check out her articles on Mindshare!) and of course she still writes on the side, and can be found curled up with a good book, and does lots of other "artsy stuff." Her hobbies include baking (and we all love that at Zesty.io because she makes the most amazing treats), gardening, knitting, crocheting, making art, and more.
We are so happy to celebrate three years of working with you, Kim. Cheers to you!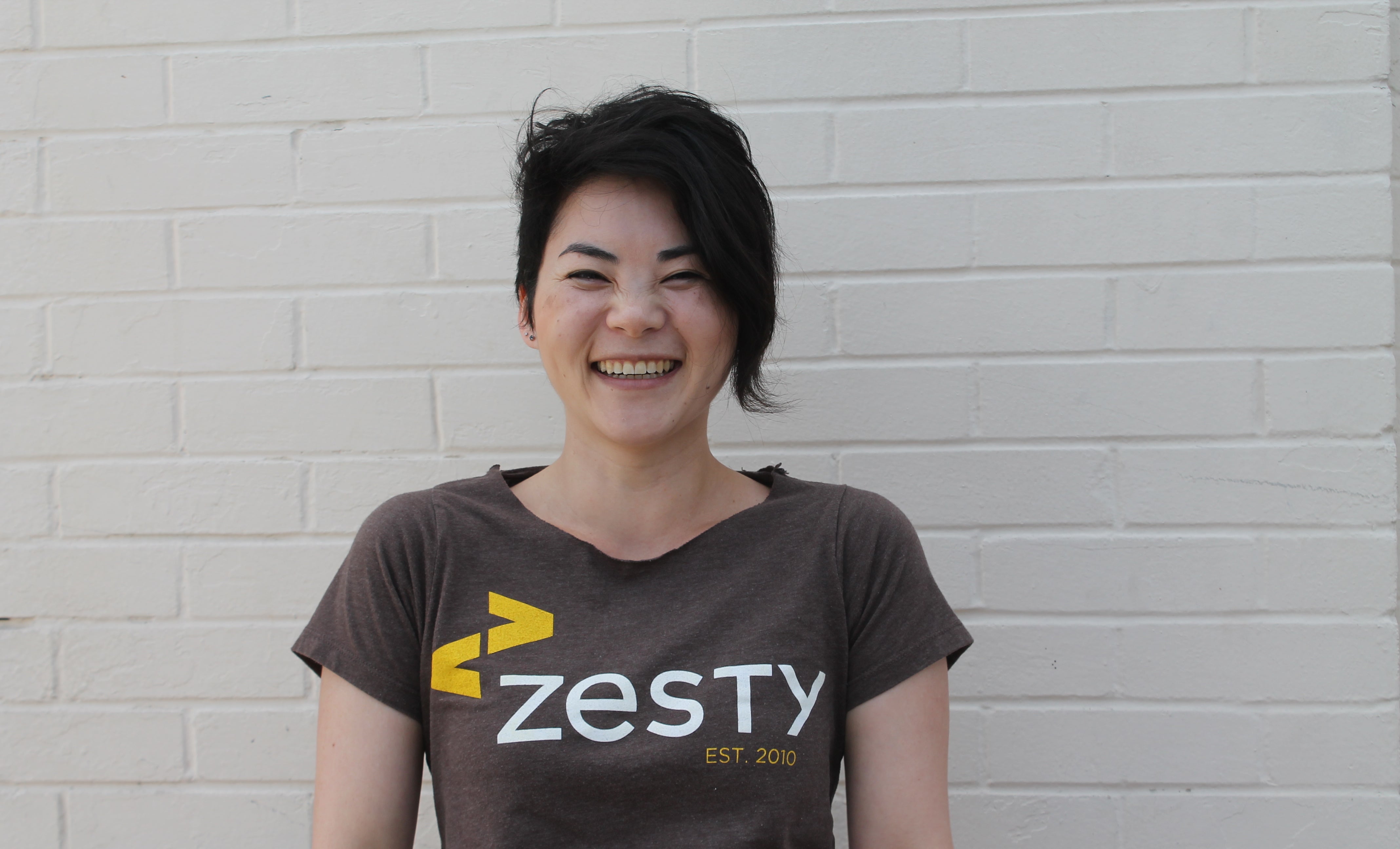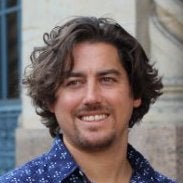 By Randy Apuzzo
Randy has had a penchant for computer programming from an early age and started applying his skills to build business software in 2004. Randy's stack of skills range from programming, system architecture, business know-how, to typographic design; which lends to a truly customer-centric and business effective software design. He leads the Zesty.io team as CEO.
Related Articles
---