Whether you've been in business for 10 days or 10 years, a content management system can be a real game changer. With the ability to drastically improve efficiency and enhanced marketing technologies, it makes a lot of sense for most businesses to move to a CMS. However, there are skews of content management systems out there and it can be hard to know which CMS is the right choice for your brand.
So, what exactly is a content management system? A content management system or CMS is a system used to manage digital content via a software application or a sequence of related programs. CMS software enables businesses to create a digital experience for their consumers using content and design. It also helps the brand work collaboratively as a team by allowing members role-based access to the company's digital property. A good content management system will be your one stop shop for managing your digital content, website, records, and other important document and data management functions.
CMS Checklist for Marketers
Each CMS platform has strengths and weaknesses depending on the use case. We've created a checklist to pinpoint how to choose the best CMS platforms that can take digital experiences next level.
How strong are the Content Management System SEO Capabilities?
Search engine optimization (SEO) and marketing go hand in hand, so you'll want to make sure you're choosing a CMS with integrated SEO tools. The right CMS will make managing your brand's SEO easy and efficient, even for marketers with limited technical skills. A CMS suitable for a larger organization should be able to tailor user experiences with one-to-one marketing tools. This tool presents each user with a different user experience and exposes users to advertisements based on their browsing history and search tool inquires.
Key features you'll want to look for when investigating content management systems regarding SEO are the ability to control both visible and hidden text. The ability to control meta information such as title tags, meta descriptions, and meta keywords are imperative to your websites search engine rankings. Here's a sample of how Zesty.io automates search engine optimization into your content creation process.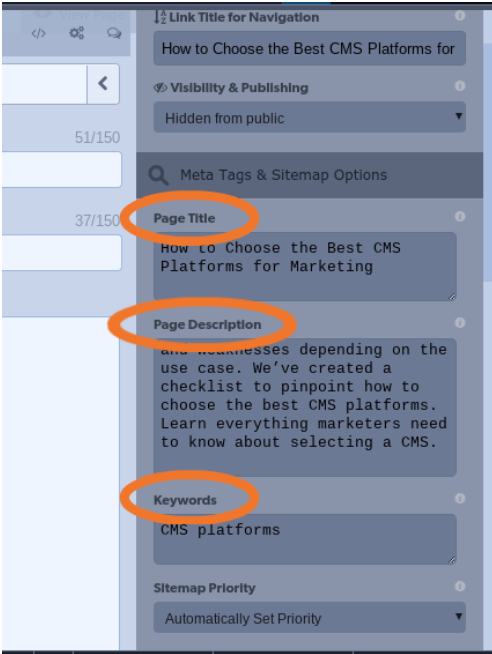 You can also find some great analytics tools and integrate your Google Analytics account to view top performing pages right in the CMS and search keywords. Again, depending on your skill set when it comes to web design you'll want to make sure you're working with a CMS that fits your skill level. Choosing a highly customizable but overly complicated CMS would prove rather worthless if you don't know how to use it. We suggest marketers avoid extremely technical content management systems all together so they don't need to learn a complicated web cms and they can focus on content marketing instead! Content and SEO go together. Always! If you're in content marketing, make it a rule of thumb to speak to demo specialists about where the SEO tools are in the CMS platforms and how they work. The search engines will reward you later with traffic to your site.
Will the CMS Social Media Integrations Increase Engagement?
Social media integration runs along the same lines as SEO; for marketers having integrated social tools can drive engagement around your brand. A good CMS will have social media integration that makes it easy to add your social feeds and share buttons throughout your website content. Zesty can display social mentions on your site for a teaser. Social media is one of the pillars for maintaining your brand and getting your content to go viral on a social platform can be a game changer.
How does it handle mobile responsiveness?
Mobile responsiveness is simply required when it comes to choosing a CMS in 2018. Nowadays everyone has a cell phone in their pocket or a tablet for use on the go. It's imperative that your website is optimized to be viewed in mobile formats across a wide variety of screen sizes and resolutions. You'll want to go with a CMS that can transition your website quickly with little or no lag time between different screen sizes and resolutions.
Mobile responsiveness is all about giving the consumer the best experience possible without having to change the way they view your site on their own. A good CMS will have tools specifically designed to optimize your mobile viewing experience, along with tips on how to create a more attractive mobile website. The best CMS options out there will allow you to preview how your page looks on mobile before going live.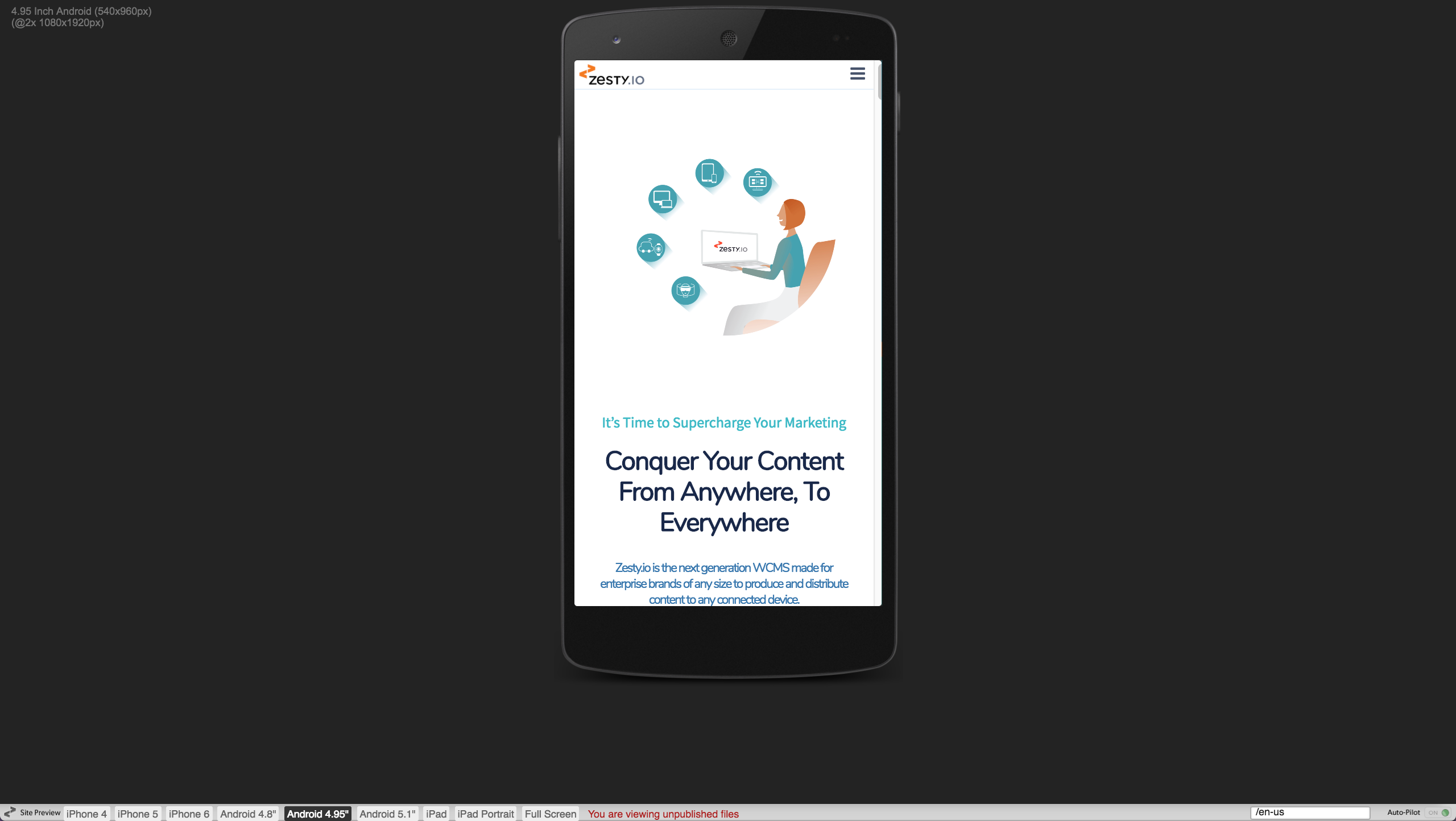 Most websites, if left to their "desktop form" on mobile, will look cluttered and confusing when viewing through a phone or tablet. A good CMS will help you cut down on the clutter without losing key information or quality. When marketing does not having an efficient mobile strategy as an enterprise, it's a huge loss, especially for B2C enterprises. Increasing every year, mobile search exceeds desktop searches on Google.
Does the CMS have a marketer-friendly user interface?
There are all kinds of content management systems out there with a intuitive user interface for marketers; wordpress, squarespace, and more. Enterprise platforms require more security and flexibility than these CMS options. That being said, enterprise CMS platforms are way more technical and lean towards being web developer friendly, instead of marketing friendly. In order to drive conversions and distribute content in a timely manner, marketers need to navigate through the software just as quickly as the tech crew. Zesty.io has a drag and drop sitemap editor, so that marketers can easily control the page hierarchy without bothering their development team.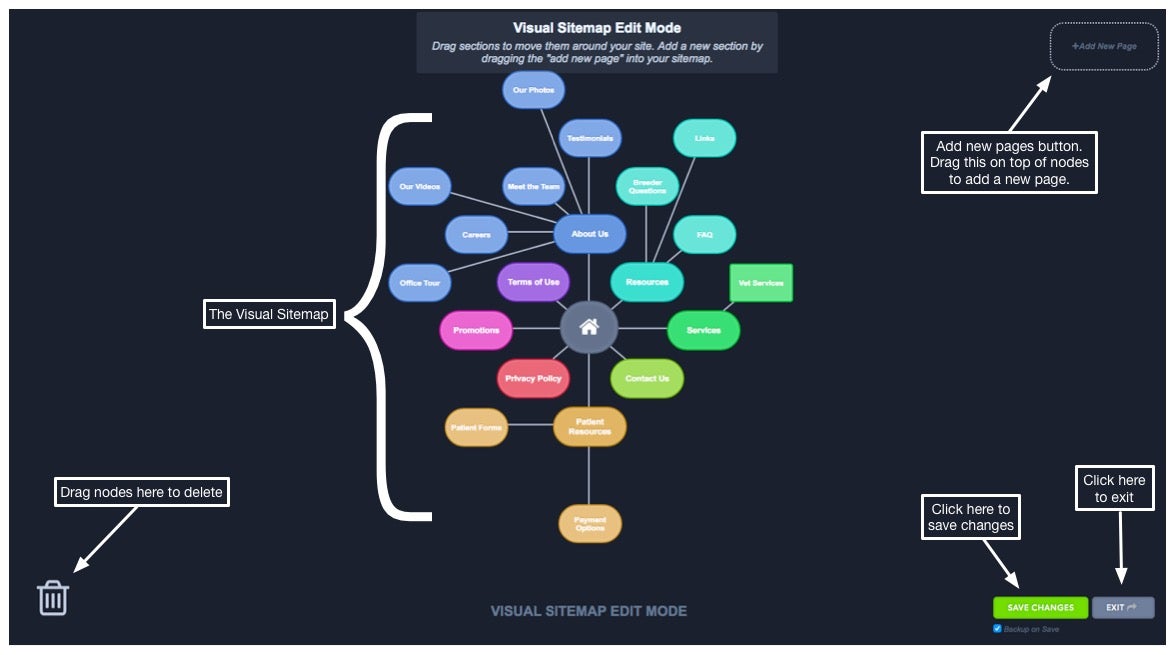 The sitemap is an awesome marketing bonus, but before checking off anything else on your list, make sure you feel comfortable getting a landing page up and running, distributing content, adding CTAs. This is where a decoupled CMS is handy. Your dev team can have the flexibility to innovate and you can have the independence to create campaigns independently.
Will your IT team verify the CMS as secure?
Security should be another top priority for any marketer looking for a CMS. After all, most marketers have to get a thumbs up from the tech team on security. There's two aspects of security: permissions & user authentication and cloud infrastructure security. Obviously, you'll want to make sure that your data and the data of your users are safe. Some things to consider when doing your homework are open source versus closed source platforms. Content management systems are often the target of hackers, so you'll want to make sure that the platform you're going with has ample security.
We suggest staying away from a CMS like Wordpress if security is a priority. Developers say Wordpress is a jack of all trades, master of none. Marketing and developers should be meeting each other halfway while sorting through a CMS. Yet another reason marketers lean towards a decoupled CMS. Make sure you're doing your due diligence and investigate any security issues the CMS vendor may have had in the past.
Checking reviews is another good idea when researching security. What are other users saying about their experience with the platform? Are there any common security concerns within the reviews? Once you've got a handful of positively reviewed CMS platforms, go down the list and steer clear of overly technical platforms. Search for a CMS solution that's built for marketers so your campaigns don't get bogged down with developer bottlenecks.
Does your business need to handle multiple sites?
If your business has plans of expansion in the future or is currently discovering a few roadblocks deploying sites, it's time to look for a CMS partner you can trust to provide successful digital experiences across all sites and all devices. Simply choosing the right CMS solution can drive content engagement. If your business needs to manage multiple websites, you'll want to make sure that you're CMS offers a central dashboard that allows you to manage content and marketing across all of your websites as this is a huge time saver versus logging into multiple dashboards.
Often, if you have multiple sites- you might need a stronger, more secure multilingual strategy. Every CMS provides different language versions depending on their satellites; do a little digging around how to choose a CMS for your multilingual site. Content management systems can efficiently provide multilingual content and a diverse set of visitor experiences. A CMS that has mastered localization and internationalization will naturally increase conversions. 
There you have it! The core 6 traits every marketer should require when reviewing a new CMS platform. Once you adopt a solution, it's likely sticking around for a few years so make sure to fall in love with it's marketing capabilities.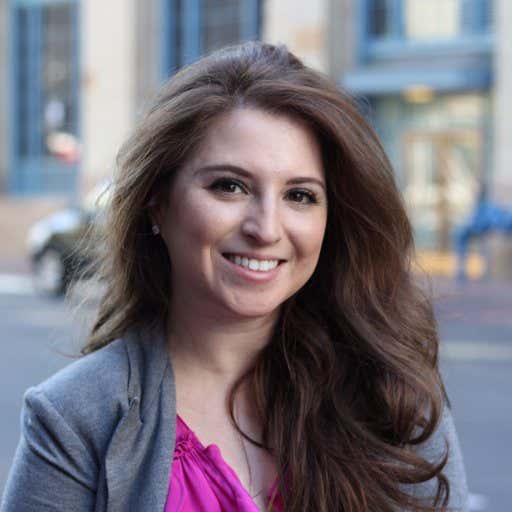 By Chloe Spilotro
Hooked onto the platform since first using it through the Zesty.io Incubator Program at the University of San Diego. Passionate about all things marketing, IoT, and helping businesses leverage technology to grow and become major players in their industries.
---