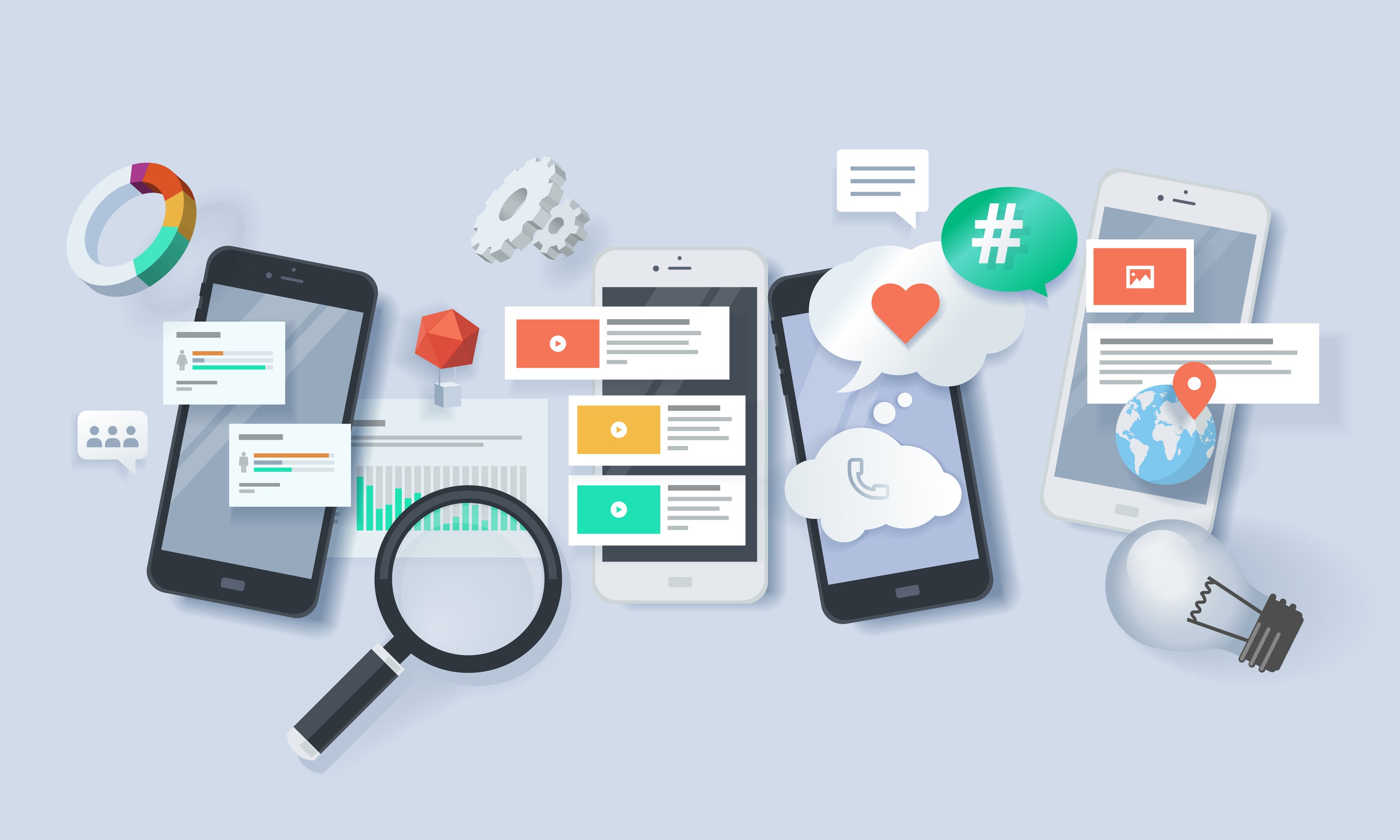 Search engine optimization (SEO) is one of those terms that gets thrown around a lot on the Internet, especially when it comes to SEO content writing.
Many companies make the mistake of leaving their SEO as an afterthought. But this poses a huge problem if you are trying to rank for specific keywords. In this article, we are going to explain to you several steps you should take when approaching your SEO content writing in order to increase your chances that your content will be seen and shared, that it will be seen favorably by Google, and that it will achieve its intended purpose.
Step 1: Address Foundational SEO Requirements
Before you dive into the deep end of search engine optimized copy, you need to make sure your website is up to scratch. After all, Google won't care if your keyword game is on point if your web page takes too long to load.
To get the basics right, you need to check:
Page load times
The responsive design of your website on desktops, laptops and mobile devices
The presence of a valid XML sitemap installed on your website ready for Google's crawler bots to look at.
Why are these three foundations important? Well, Google's Zhiheng Wang and Doantam Phan made it clear that page speed on mobile would become a ranking factor in 2018:
"The 'Speed Update,' as we're calling it, will only affect pages that deliver the slowest experience to users and will only affect a small percentage of queries. It applies the same standard to all pages, regardless of the technology used to build the page. The intent of the search query is still a very strong signal, so a slow page may still rank highly if it has great, relevant content."
Furthermore, Google penalizes websites that don't display correctly on mobile devices, and their bots find it easier to crawl websites that possess a bot-friendly XML sitemap.
Step 2: Select Your Topics and Keywords Wisely
You're probably eager to get started with your writing, but rather than writing about topics that you want to write about, you will want to check the topic and subtopics that have the most SEO potential.
As much as we all want to rank for premium keywords, it isn't always practical to try and do so. Instead, you should start out by finding and targeting hidden gems.
The best metrics to look at include:
Long-tail Keywords: Instead of trying to rank for "SaaS", try ranking for a long-tail keyword alternative like "SaaS eCommerce solution for SMBs"
Low Competition levels: Use Google Keyword Tool or Moz to identify low competition keywords so you can grab some low hanging fruit.
New and Rapidly Trending Keywords: You can check out what's newly trending in your industry by running some searches on Google Trends. Think blockchain-related keywords when blockchain was still a brand spanking new buzzword.
Step 3: Plan SEO Friendly Titles
Your targeted keywords should come up fairly often in your content — and that starts with your blog, eBook or white paper titles.
Not only does this provide your readers with a clear indication of what your article is about, but it also provides a lot of SEO value by telling Google what the content covers right away.
Here are a few important things to consider when writing your titles:
Start With a Keyword: Studies show that Google prefers to rank titles that begin with popular keywords.So, if it makes sense grammatically, start with the keyword.
Short 'n' Sweet: Google will only show around 50-65 characters of your title, so keep them snappy, yet keyword rich.
Be Innovative: Don't be afraid to use your headlines to ask a question. Curiosity is a useful tool in copywriting, and when used well, it often increases click through rates (CTRs), which is another metric Google considers when ranking your content.
Once you have your title nailed down, it's time to focus on the content itself.
Step 4: Write About Your Topics, Not Your Keywords
Don't be the company that bases its entire SEO content writing strategy around keyword stuffing. Every paragraph they write contains their target keyword, making for an awful reading experience.
The irony is, by producing poorly written content that's difficult for humans to read because of all those "juicy" keywords, you're actually killing your SEO efforts. Google takes metrics like bounce rate and time spent on your web pages into consideration. So, if people are leaving your site quickly because it reads like garbage, Google will raise its digital eyebrows.
After a series of Google updates, gone were the days where you could appear at the top of the SERP simply by loading an article full of keywords that you wanted to rank for. Instead, Google now scans your articles and determines which keywords naturally appear in your SEO content writing.
Thus, it's now more important than ever before to write for humans, not just for the keywords you're trying to rank for. That should come naturally.
Step 5: Check for Fluff
Everyone likes to think that they know the shortcut to effective SEO content writing, but Google has invested billions in building its algorithm that spots keyword stuffing, duplicate content, and fluff.
That's right, fluff; the words and paragraphs in your content that are redundant, and exist only for the sake of impressing Google with a high word count.
But just like with keyword stuffing, this tactic is outdated and pointless in the current SEO environment. Google just isn't that easy to fool any more.
Step 6: Optimize Your Images
This step is often overlooked by marketers. Anytime you use images in your articles, spend a few minutes optimizing them for search engines to reap some serious traffic.
All you have to do is provide image titles and alt text, a minor step (so long as your WCMS is from this decade) that tells the Google crawlers what the image is. While this step won't rank you on page one, not doing it will hurt your page's ability to rank, especially if your competitors took the time to do it. Plus, each of your images could rank well in Google Image searches.
Step 7: Strategize Your Internal Linking Structure
External and internal linking are as relevant as ever.
Backlinks from other relevant websites are like a virtual thumbs up in the eyes of Google. The more backlinks you score from reputable websites, the more Google will see your website as an authority on the given subject.
But while you're waiting for those backlinks to come through, focus on using internal linking to your advantage. If you have similar content that can supplement certain sections of your article, link to those articles using relevant keywords as anchor text.
So, for example, if you're writing a story on blogging techniques, you'd be wise to link to your article listing popular blogging platforms somewhere inside your content. Pair this strategy with the practice of including keywords in all your URLs, and you're golden.
Step 8: Design for Easy Reading
Remember when we touched on the importance of metrics like bounce rate and time spent on your website? Well, your website design also has a major role to play in keeping those metrics healthy.
Far too many websites and blogs feature cluttered sidebars, messy menus and whacky color schemes — all of which lead to a rotten customer experience, which kills those oh-so-important metrics we just mentioned.
So, how do you build a blog that encourages people to stick around and read?
Don't clutter your blog with ads and other distracting media.
Make use of large, beautiful featured images.
Invest in a good copywriter — poorly written content is a major mood killer
Make sure your blog uses responsive design.
Segment your content in order to make it easier to read. You can do this by using shorter paragraphs, H1 and H2 tags, bullets, bolding, and other tactics.
Simplify the sharing process. When your pieces get shared, there is a better chance they get read, liked, and noticed by Google.
Lower your bounce rates by providing valuable content that people actually want to read.
Step 9: Learn How to Link Build
As previously mentioned, backlinks are super important to Google. Thus, even after you hit the submit button, you still have a lot of work to do in order to fulfil the potential of your SEO content writing.
The simplest way to get backlinks is to ask. When you post a useful piece of content, reach out to other websites and influencers and see if they'll link to your piece as a source for specific information.
Another strategy is to write guest posts for websites that allow you to link back to your own site.
For example, if your company offers a distinct product or service, you may reach out to news and discussion websites in your industry to talk about how your product and service works, how it solves a specific problem, or how it's promoting positive change. Just make sure they're linking back to your website with a do-follow link to get the most out of the venture.
SEO Content Writing Takes Time, But It's Worth It!
You may not rank on page one of Google overnight, and that's okay. SEO content writing is a long game. You have to develop a competitive strategy, determine which keywords are important, put in the time to actually write the content, fine-tune whatever you write for SEO, and market it.
According to WordPress, there are nearly 82.6 million blog posts published every month. The majority of these posts will break every rule we've listed in this article. Follow the rules and you'll have no issue outranking the majority of those posts.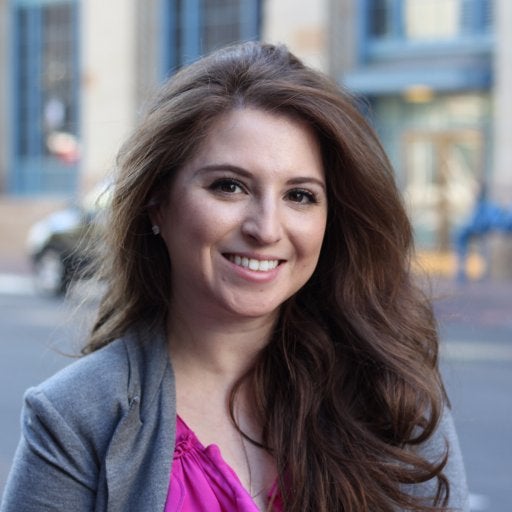 By Chloe Spilotro
Hooked onto the platform since first using it through the Zesty.io Incubator Program at the University of San Diego. Passionate about all things marketing, IoT, and helping businesses leverage technology to grow and become major players in their industries.
Related Articles
---