Making it easy for Internet navigators to visit your landing pages is both a science and an art form. The site should drive the numbers, as well have the look and feel that appeals aesthetically. It's a balancing act between effectiveness and allure. An eye-catching and compelling landing page is one that one that should facilitate the process of converting a stranger into a friend. Today, we'll highlight and detail the underpinnings of how a landing page can meld the optimal optimization with conversion, and make you want to come back for more.
What is a landing page?
A landing page can be any page where an online visitor lands after clicking on an online marketing "call-to-action." Dedicated, promotion-specific landing pages are what we'll be focusing on today. These are not websites. They are standalone pages, which are designed for specific marketing campaign initiative, such as lead generation, with the ultimate goal of converting a passive visitor into active participant. Also known as "lead capture page" or a "lander", or a "destination page," this one-pager is what appears in response to clicking response on a search engine result page [SERP].
Product/Service Landing Page. A sub-type of landing page is a 'product/service' landing page. This landing page is created when you want to direct and focus your visitor's attention on your firm's specific product or service. From an e-commerce perspective, companies should produce these types of pages for every product and/or service they are selling - with the intent of improving conversion rates to increase sales.
As an e-commerce site, optimizing your conversion rates is an ongoing process. The more you optimize, the more you bring the customer to the point of purchase, the better chances you have in improving your profit margins. The product page is your conduit for moving customers through each step of the buying cycle, from prospect, to lead, to customer, to sale, to repeat customer.
What's the purpose of a landing page?
Landing pages are multi-faceted. They are almost as unlimited as an e-commerce team's creativity. Some of the more common uses are as follows:
Data Collection to generate leads in exchange for:
Newsletters with tips related to your area of subject matter expertise.
Podcasts for people who like to listen & learn during a commute or workout.
Checklists/Scorecards for people that like to see how well they are doing and/or benefit from a to-do list.
Blog subscription to receive ongoing content via email or RSS.
Webinar registration for live online sessions, often with Q&A with experts and special guest presenters.
Reports/White papers with important industry facts and statistics.
Ebooks for comprehensive guides about different aspects of your business vertical.
Presentations or recorded sessions including video or slides.
Consultation services or booking meetings for someone to request your time or services.
An e-course delivered over a period of time – just like the one you're reading now!
Warm up Prospects to push them further through sales funnel to:
Become a customer or subscriber of your e-commerce store or business.
Purchase your product or service online.
Or any of the other lead capture uses listed above.
Pros to having a Landing Page in 2018
Landing pages have been around for over a decade. Some say they originated in late 2003 as a result of Microsoft's' IT department  addressing a downturn in online sales for their Window's Office Suite including Excel, Word and PowerPoint. The brand felt they needed to simplify and streamline the sales process to convert more customers. The innovation was instead of burying their sales proposition on their website, they would build a stand-alone site just for Windows. Due to their foresight, the team increased sales for this product by 30% overnight.
Over time, as customer requirements changed, landing page solutions continued to improved conversions when integrated with other marketing tactics, such as email marketing, lead nurturing and customer relationship management systems.
In 2018, landing pages have proven to sustain their popularity. They are just beneficial as they were when first introduced by Microsoft. Since visitors are generally impatient, landing pages dissimilar to the websites hold the attention of their audience by getting to the point expeditiously. As such it doesn't waste one's time. It's both link-specific and promotion-specific. Websites are designed for exploration and discovery. Landing pages are dedicated to a single marketing purpose. Any extraneous factor, which doesn't reinforce that goal is a distraction and will impact your conversion rate negatively.
Landing pages are one of the best methods of 'warming up' prospects. Acting as a sort of go-between between product promo and purchase, it allots visitors the appropriate amount of time they need to digest information, before directing them to a shopping cart or checkout screen. No one likes to be rushed into making a decision, when it doesn't feel organic.
A major difference however, between the years 2003 is today's current need for making our landing pages – mobile-responsive. In 2018, if you are not taking advantage of mobile devices to extend the reach of your landing pages, you're missing the boat. In fact, shopping on one's smartphone and other mobile devices versus desktops has become the preferable mode for making transactions.
This means if your landing pages do not conform to the formats required by our hand-held devices, you'll be losing an audience that may be shopping your competition. According to a socPub survey, 57% of respondents said they would not recommend a business with a poorly-designed mobile site. That statistic alone could put a huge dent in conversions and sales.
Also new in 2018, Google launched Accelerated Mobile Pages [AMP] for ads to enhance user experience by speeding up landing pages. For an easy approach, fast page load times and mobile device optimization can be made seamless with the right WCMS.
PS... is AMP right for you?
How do landing pages work?
According to a Marketing Land report, an overwhelming 90%  of those surveyed agreed buying decisions are influenced by online reviews. And 88% of actual customers trust online reviews as much as personal recommendations. So it's really important to test how adding reviews to your product/service landing pages affects your conversion rates.
When the reviews are in-line on the same page as your saleable items, visitors don't have to scour the web for reviews - they read these reviews instantaneously — increasing your conversion rates and sales.
The purpose of landing pages is predicated on one of two models — lead generator and click-through pages. The first is to capture leads that will enable you to market to prospects in the future. The second is to 'warm up' prospects to a product or service by sending them deeper into the sales funnel through click-throughs.
Lead Generator. One of the most valuable forms of data you can get from a lead generator page is someone's email address – which awards you permission to continue communicating and marketing to them. Permission is key. Once you have a prospect's permission, you have the greenlight to try and make them a convert.
Click-throughs. A click-through, sometimes called "jump pages" are designed to move visitors from the your marketing to sales messaging. The goal of a click-through page is to "warm-up" the visitor to the product/service you are trying to sell. The landing page should provide enough data to inform the buyer, to prime him or her to act.
Types of Landing Pages
There are several types of landing pages that serve different purposes. From generating leads, to click-throughs, to microsites to those that targeting a product or service, each are equally similar and unique onto themselves.
Lead Capturing
Lead capturing pages are designed to gather potential leads from visitors who demonstrate an interest in a product or service. These landing pages come part and parcel with a contact form that prompt users to fill in the blanks with their name, email address, and any other pertinent information required by a firm. The ad copy on this site should definitively explain what is being offered while persuasively prompting visitors to follow through with the data requested.
Lead capture pages are most often a quid pro quo. They offer a free promo item (such as a newsletter, a discount code, white paper, swag, souvenirs, etc.) in exchange for completing the contact forms. In many instances, they are often used to identify visitors who have already shown interest in the product or service, understanding that each touchpoint with a prospect normally increases conversion rates.
Click-throughs
Click-through pages have a two-fold purpose. It includes enticing messaging encouraging visitors to click through to the next step that presents them with a call-to-action (CTA) button. They are generally simplistic in design with no distractions, and a narrative that is persuasive.
This type of landing page has text and imagery focused on the benefits of the product and/or service, with the goal of convincing prospects to buy once they reach the selling page.
Microsites
Microsites are generally temporary or short-lived promotions with short-term window to purchase. These pages can be a powerful marketing tool that focus on a specific task like promoting a product, project or campaign.
A microsite provides a resource for your prospects and even repeat customers to go to find current info pertaining to your product or service in great detail. With less content, microsites are easier and faster to develop and are great solutions for seasonal campaigns or others with a short lifespan.
Product/Service
Product/service landing pages are landing pages specifically devoted to sell a unique product or service. They are designed according to classic landing page optimization techniques [listed below]. When landing pages are focused on a specific product/service, visual components, selling benefits, testimonials and buy buttons are particularly important.
Product landing pages online can also replicate e-commerce print catalog. The practice is frequent and easier for most e-commerce websites with large catalogs as catalog product pages are already designed for conversion.
How do I create a landing page?
If you are not a programmer, web designers can be employed to create your landing page. Otherwise, there are out-of-the-box options for creating quality landing pages, without any technical knowledge. One obvious way, is choosing the right content management system. A decoupled WCMS, like us at Zesty.io, can provide marketers the ability to get a landing page up quickly without the hassles of developer bottlenecks and plugins. If you were to do a Google Search, the following lists some of the best landing page creators that have stood the test of time. Most of them have best-practices templates to choose from [or design you own page entirely from scratch.] Some even integrate with Google Website Optimizer and Google Analytics for tracking traffic.
One you actually create the page, there's a few landing page best practices for filling in the content. This includes everything from clear messaging and headers, to tested CTAs.
What are landing page conversions?
In terms of e-commerce, conversion is the metric that equates to how many visitors make it from the point of initial interest to interested-enough-to-act. The 'act' can be a purchase of a product or service, a subscription, a download of an app, answering a survey question or starting a free trial.
In essence, conversion as it pertain to landing pages transforms passive visitors into active users. A good landing page converts an observer into an active participant. So, conversions are one of the most important indices of a page's efficiency.
If "time" is one of our most precious resources, it stands to reason that conversions are much more important to a landing page than traffic. In fact, Jeff Eisenberg, a successful head of an ad agency describes the importance of conversion this way: "It's much easier to double your business by doubling your conversion rate than by doubling your traffic."
Optimizing landing pages enhances the user experience and is a much more effective, ROI-friendly way to drive conversions versus just traffic. Three of the most high-impact methods for boosting conversion is through A/B testing, multivariate LPO, and total-experience testing.
A/B testing, or A/B split testing, is a method for testing two versions of a landing page: version "A" and version "B", where one specific element is different for each version [such as headers or FAQs for example]. The data for this testing is then determined by whether or "A" or "B" garners the greater click-through rates or an alternative conversion tracking metric, such as KPIs or key performance indicators.
Multivariate landing page optimization (MVLPO) accounts for multiple variations of visual elements (e.g., graphics, text) on a page. By focusing on the elements versus just the page, this testing is more detailed than A/B testing. Significant improvements can be seen through testing different copy text, form layouts, landing page images and background colors. However, not all elements produce the same improvements in conversions, and by looking at the results from different tests, it is possible to identify which combination of elements will produce the greater conversions.
Total-experience testing, looks at the entire landing page experience examined through the technical capabilities of the website platform (e.g., ATG, Blue Martini Software, etc.). Rather than creating multiple landing pages, total-experience testing uses the website platform to create several persistent experiences, and monitors which one is preferred by the customers.
Landing page optimization [LPO] is one of the most powerful ways to increase conversions, and small alterations can make a sizable impact. The component highlighted provides you with an essential toolkit to explore how successful landing pages can be for your business, no matter what the product or the service. You can easily apply them to your current landing pages to see if you are missing something or would like to test something new. Of course, what works in some cases won't necessarily work in other – in all cases.
With landing pages, there's always room for improvement, so it's worth testing all of your products/services, lead referrals, newsletter sign-ups, etc. Research has shown that businesses who make use of 40 or more landing pages generate ten times more leads than those with less than 4 landing pages. If you're not using landing pages to promote your product or service, you could be missing out on a great marketing opportunity!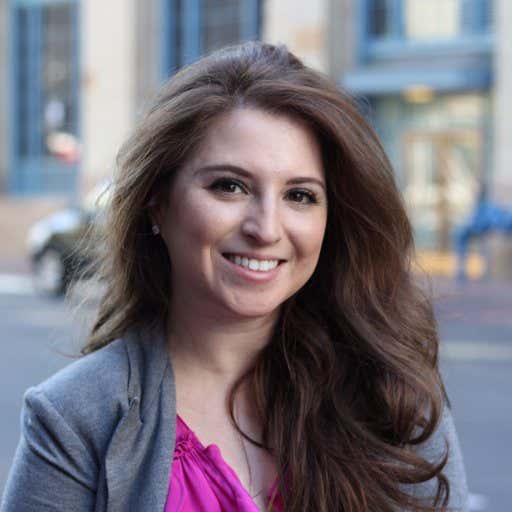 By Chloe Spilotro
Hooked onto the platform since first using it through the Zesty.io Incubator Program at the University of San Diego. Passionate about all things marketing, IoT, and helping businesses leverage technology to grow and become major players in their industries.
---