What is content marketing?
Content marketing is the publishing and sharing of a wide variety of content including: videos, blogs, photos, and social media posts to generate awareness and interest to a brand's products and services. Nowadays the majority of content marketing is published online, as mailers and magazine advertisements are no longer as relevant in the digital age. Great content marketing starts with valuable information and often incorporates a hint of entertainment. Consumers want to be well informed and entertained and great content should be able to do both.
Why is content marketing important?
Content marketing guides consumers back to your brand. The goal is for members of your target audience to run into your content as they surf the web or search for products and services within your industry. Here's a list of five key reasons why content marketing needs to be incorporated into your digital marketing strategy:
Search Engine Optimization
Content marketing is a foundational element of search engine optimization. Search engines are designed to show consumers the most relevant information possible, so keeping your content fresh with the latest most up to date information will help climb to the top of search rankings. Therefore, it is beneficial to publish content on a regular basis. Another benefit to publishing new content frequently is that each time you post a new blog, article, or other type of content, a new page is indexed for your website on search engines which increases your brand's visibility on the web.
Stand Out as an Expert in Your Field
Content marketing is a great way to show users that your brand is relevant within the industry. Do your research and look for common problems or issues your target audience is having and then create content based on solving these issues. If you are able to solve a problem your target audience has they are likely to return to your website the next time they have another issue. Consumers are also likely to recommend your brand to friends and family when they feel that the company is knowledgeable and up to date with the latest industry trends and technology.
Content Marketing Creates Relationships
Content marketing helps create a rapport between companies and consumers. Content creates a space for consumers to ask questions and receive answers from the business. Social media platforms are an easy way to engage with consumers via content marketing. It's important to take the time to respond to consumer questions and concerns because this is what builds relationships with consumers. Users want to be able to engage with real people and it's easy to tell the difference between a genuine human response and a chatbot programmed with generic answers. Humanize your brand by using content marketing to engage with consumers.
Content Marketing Creates Awareness
One of the greatest things about digital content marketing is that it creates awareness for your brand in places you wouldn't have been able to reach prior to the digital age. It is possible to get a great piece of content to go viral, exposing your brand to hundreds of thousands (maybe even millions) of viewers around the world. Content marketing can also create awareness organically through your customers. When people are excited about a product or service they are likely to share their experiences with friends and family. Therefore, it's so important to make sure that you have social media like and share buttons on every piece of content so that it's quick and easy for users to share across their social media profiles. This "free" advertising is a great way to generate new leads and gain new customers.
Great Content Marketing can Help Build Backlinks
When you're producing quality content on a regular basis, other websites will notice and ideally these websites will want to connect and link back to your content. Linking back to other websites can greatly increase the amount of traffic you see on your analytics and increased traffic typically equates to higher conversion and sales rates. Another benefit of linking to external websites is that search engines will take note as backlinking is a part of your SEO ranking.
Types of Content Marketing
Longform Articles
Longform articles are must haves when building your brand name as reputable within your industry. These articles can take on many different forms such as in-depth explanations about processes and procedures or detailed "how-to articles." Guides and tutorials are another common longform article go-to and you'll typically gain subscribers from publishing informative guides for your industry. Longform articles are great for building brand reputability because consumers won't have to go searching for multiple articles to get the complete picture. These articles can range from a few thousand words to 10,000 or more; the important factor to remember is to be as detailed as possible on the subject and attempt to cover everything the reader would want to know within that one article.
Blogs
Blogs are typically short, easy reads that are essential to building consumer brand relations. Blogs are a go-to for many brands because they are typically easy to write and easily shareable among target audiences. Blogs are essential in gaining traffic through SEO and it's important to make sure you're utilizing strategic keywords, metatags, and titles when creating your blog posts. Blogs make great pieces to cross publish on multiple channels due to their shareability. Blogs can easily be posted on social media profiles with a link back to your website to increase traffic and sales leads. Make sure you're including a call to action on your blogs to gain subscribers to your website and future blog posts.
Ebooks
Ebooks are a great way to gain subscribers to your mailing list. Typically, website patrons will eagerly exchange their email addresses for a free Ebook. Ebooks are also a great way to bring in a little revenue from your content. Once you've established yourself as a name within your industry consumers will be more willing to pay for your Ebooks. Ebooks take more time to create than blogs or longform articles but once you've put in the work you'll find that they are great for generating new leads and traffic to your website.
Case Studies
Case studies are detailed reports containing in depth research on a particular subject. Typically, these reports are broken up into method of research and data obtained, an in-depth analysis of the resulting data, and a general conclusion. These reports should be constructed in an easy to read and understand format so that readers with the most limited knowledge on the subject will be able to understand the subject matter and conclusion. Case studies are another great way to stand out as an expert in the industry because of their research quality and informative value.
Infographics
Infographics are fairly self-explanatory; a combination of information and graphics. Infographics are great because they are easy reads that are easily shareable across social media platforms. Often consumers don't want to read through a long article to get the information they need so infographics make great substitutes to articles when a reader is looking for fast information. You can try free content marketing tools like Canva to get started.
Downloadable Templates & Lists
Downloadable templates and lists are another great way to gain subscribers to your email list. Offering templates in exchange for an email list is a painless way to get website visitors to give up their email addresses. Consumers love checklists and templates that apply to their everyday lives, such as travel checklists, getting the kids ready for back to school checklists, or templates for labeling and organization. Creating content that is useful for a wide variety of people is a surefire way to generate new leads for your business.
Videos & Vlogs
In our faced paced society more and more consumers are turning to videos to get the information they need. Many people don't want to read through articles and would prefer to watch a quick video to become informed on the subject. Blogs can double as video content in the form of Vlogs. Take your blog and explain it on video so that users who don't want to read can tune in and subscribe to your Vlog channel. Videos also make great social media share pieces and users tend to share videos that are either informative or entertaining with their friends and family online.
Getting Started with Content Marketing
In order to get the most out of your brand's content it's important to develop a content marketing strategy. Your content marketing strategy should include each of the following bullet points.
Validating personas is an important part of developing your content marketing strategy. Although you might think you know your target audience, never assume until you've got data to back this assumption. Obtaining a few data samples from your customer database of what your brand's "ideal" customers look like is an easy way to make sure you're targeting the right audience. By synthesizing common trends within this sample you'll be able to validate who your target audience is.

Search engine optimization is essential to the survival of any business. Optimizing your website is imperative for growth and development so you'll want to make sure that the content you're creating is optimized with the correct keywords, metatags, and other SEO tools for driving results.
Topic modeling is another method to enhance your brand's SEO. Topic modeling takes your content and gives it a scan similar that of a search engine algorithm. Topic modeling breaks down every page of your website and catalogs each page by topic and call to action goal. Essentially once your topic model is complete you'll be able to adjust accordingly to improve the quality of your website.
An editorial calendar or content calendar is a must for every content marketing strategy. Your editorial calendar should list every detail of your content, including penciled in time for content creation, editing, and publishing. There are software platforms available that make sharing and managing your content calendar easy so that every member of your team is informed of changes in real time.
You'll want to add a publishing schedule to your content calendar. Interestingly, there are certain days of the week and times of day that are proven to drive more engagement on various social media platforms. Do your research and incorporate this information into your publishing schedule to get the most out of your content. You can employ content scheduling software that will automatically publish your content for you so you won't have to worry about tediously going through all of your social media accounts or website each time you need to publish a new piece of content.
Tracking analytic data is the most effective way to improve your content marketing strategy. Analytics will tell you which campaigns are working, and which campaigns should be cut from the brand. Tracking data will help you fine tune your strategy which will save you time and money in the long run.
Content Optimization Tools
There are many tools available to help marketers optimize their content. A few noteworthy keyword research tools include Google Keyword Planner and WordStream. Having the right keywords for your content is imperative for search engine optimization. Other tools that markers might find useful are link tracking tools such as Open Site Explorer. Link tracking tools provide information on how well links that lead back to your website across various external websites score among search engines. Analytics tools are an absolute must for content optimization and every marketer needs to be utilizing at least one analytical tracking tool on their website and social media profiles.
The Future of Content Marketing
Technology is constantly changing, and this means that changes within the future of content marketing are inevitable. Make sure that your brand stays on trend by considering the following content marketing trends we expect to see in the future.
Influencer marketing is hot right now and this trend will only continue in the future as influencers have the ability to reach huge audiences. The right influencers have solid relationships with their followers and their followers trust their recommendations on products and services. With the prevalence of social media and the ever-increasing impact social media has on future generations we can expect influencer marketing to rise in popularity within the coming years. It's important to make sure that you're picking the right influencer for your brand. Don't be fooled by staggering follower counts, as the quality and relationship an influencer has with their followers should supersede the number of followers they have. Make sure you're doing your due diligence on potential influencers so that you're getting the most return on investment.
Livestream feeds are becoming increasingly popular especially among influencer campaigns. Interactive livestreams featuring celebrities, experts, and influencers are attractive to users because of the possibility to interact with the livestream host. Livestream hosts often hold Q&A's on their channels where users can tune in and get their questions answered directly from the host. Livestreams give the user the feel of being in the midst of the action and most livestream feeds sustain more user attention then videos posted later of the same event.
The use of artificial intelligence to analyze trends and content data is becoming more prevalent in the world of digital marketing. Search engines utilize their algorithms to produce the results they want so it would make sense that marketers should use artificial intelligence to generate the most relevant keywords and content topics. AI makes it possible to scan through thousands of pieces of content in a fraction of the time it would take an analysis team to come up with the same results. AI can also aid marketers in tracking down the right influencers by running analytics on the engagement rate they have with their followers. Keep a look out for how artificial intelligence will continue to shape the future of content marketing.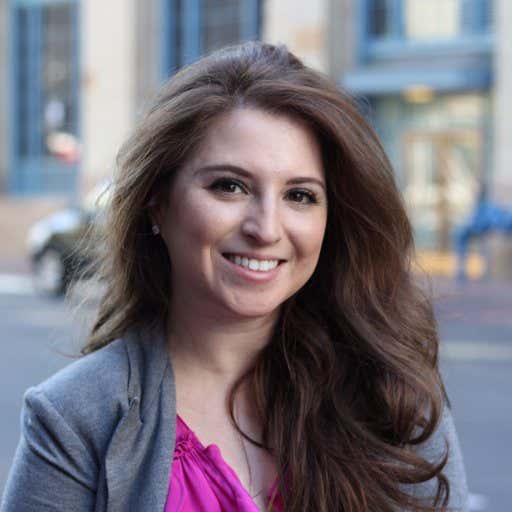 By Chloe Spilotro
Hooked onto the platform since first using it through the Zesty.io Incubator Program at the University of San Diego. Passionate about all things marketing, IoT, and helping businesses leverage technology to grow and become major players in their industries.
---