Customer Stories
Like Winning the Lottery: Jackpocket Selects Zesty.io to Supercharge Content Production
Tech company Jackpocket selects Zesty.io as the headless CMS and marketing platform to drive its growth across multiple channels. They needed a fast, user-friendly platform that could reduce developer reliance and ensure a faster time to market. Zesty.io delivered with ease on all fronts. 
Customer Profile
Jackpocket is a technology company based in New York and Santa Barbara that offers an engaging, convenient, and responsible lottery experience. Founded in 2013,  Jackpocket is the first licensed 3rd-party lottery app in the United States. It provides users with a secure way to order official state lottery tickets such as Mega Millions and Powerball. Jackpocket users can also check lottery results, join lottery pools with other players, and enter sweepstakes from the comfort of their mobile phones.
The company had arrived at a crossroads with its custom website and blog powered by Medium. Implementing content changes on the custom website required extensive developer time to modify the internal code. Some changes even took up to a month. 
The Medium platform was great for distribution, but poor at directing back traffic to 
the Jackpocket website and a missed SEO opportunity. Jackpocket needed a new solution to meet all their content and marketing initiatives to support rapid growth.
Quickly Realized Wins
After Jackpocket started using Zesty.io, the team realized some quick wins, including a better workflow for both the content and engineering teams.
90%

Faster content deployment

5

seconds to publish new content

4x

Site traffic growth since launch

2.5

Million active users on Jackpocket's app
The Challenge
Besides saving time with the new platform, Jackpocket needed more flexible content structuring, an intuitive WYSIWYG, and multichannel content delivery. Jackpocket also worried that migrating from Medium may lead to initial traffic drop-offs that may affect rankings. So they needed a solution that could also offer top-of-the-line SEO benefits. 
Additionally, updates to the website were tied to development sprints, as everything was a part of the same deployment process with their previous custom build. The content team needed autonomy to build and create independently.
"I was worried about initial traffic drop-offs after our CMS migration, and we didn't see any of that with Zesty. And now our blog and website traffic is 4x what we were doing before."

Pia Aliperti, Director of Content at Jackpocket
The Solution
To meet these diverse demands, Jackpocket selected Zesty.io as the one-stop solution for omnichannel content delivery, seamless content reuse and editing, customizable templates with drag-and-drop functionality, and advanced SEO automation features and content structuring.
Jackpocket uses Zesty.io's end-to-end solution including WebEngine, a rendering engine that allows customers to render any page or group of pages without having to manage the website backend. This makes it possible for Zesty.io customers to rapidly launch search-engine-optimized web pages without worrying about managing their website infrastructure.
The Results 
With the help of Zesty.io, Jackpocket innovated its web experiences. They built a brand new blog and sweepstakes hub publishing a high volume of content that is not dependent on engineering support for any  modifications, and can now boast of a marketer-friendly platform that requires minimal to no coding experience to maintain.
"Our headless integration powered by Zesty has enabled us to furnish Marketing with the tools necessary to create data and release customer-facing websites swiftly. We have seen over 250,000 of our customers enter varying sweepstakes across multiple jurisdictions to help support that nimbleness."

Joseph Attanasio, Lead Product Manager at Jackpocket
And despite their SEO reservations about migrating from Medium, they've seen better traffic ratings with Zesty.io. Pia Aliperti, Director of Content at Jackpocket, said "I was worried about initial traffic drop-offs after our CMS migration, and we didn't see any of that with Zesty. And now our blog and website traffic is 4x what we were doing before."
Moving forward, Jackpocket plans to leverage Zesty.io's headless capabilities to push content to their mobile app, which would have been a hassle if they had chosen a traditional CMS.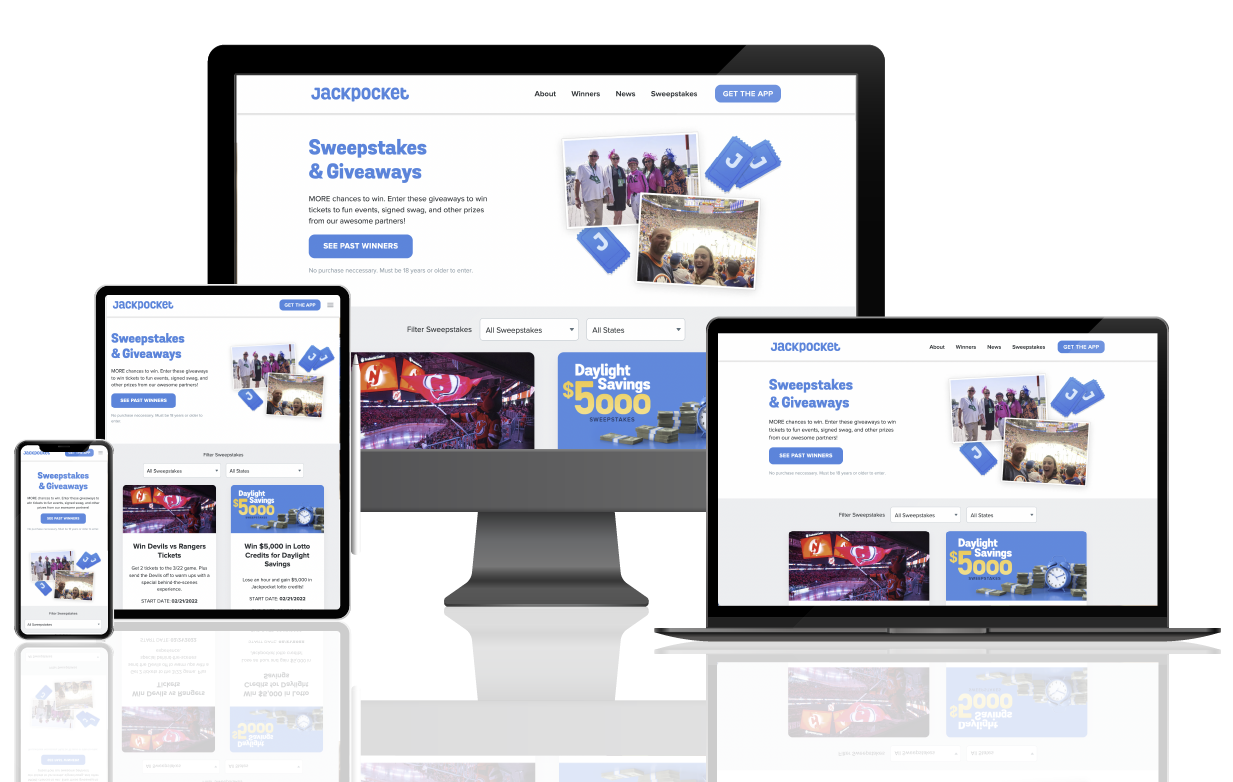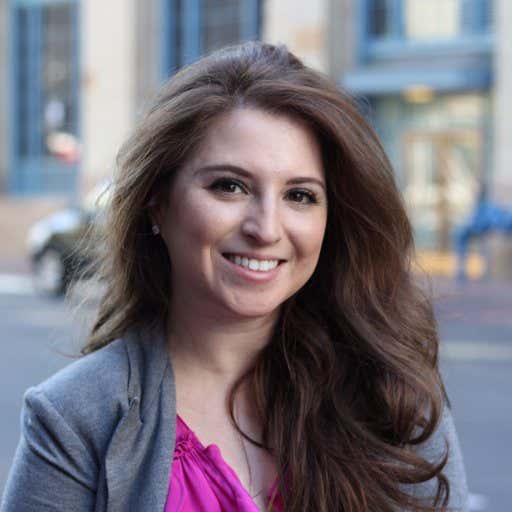 By Chloe Spilotro
Hooked onto the platform since first using it through the Zesty.io Incubator Program at the University of San Diego. Passionate about all things marketing, IoT, and helping businesses leverage technology to grow and become major players in their industries.
---