Because it's a relatively new technology, enterprises can be hesitant to make the move from legacy systems to SaaS solutions. According to one major WCMS authority The Forrester Wave: Web Content Management Systems:
"The WCM market has been stubbornly resistant to the cloud even as marketing technology has flocked to the cloud for all the right reasons: device support, economics, rapid deployment, and offloading tedious operations."
So, what's the hold up? Here are three myths that make enterprises more hesitant to adopt SaaS technology, and the truth behind those myths:
"SaaS isn't Secure."
Security is of the utmost priority in any organization. However, not all SaaS applications are created equal, just as not all on-premise solutions are not created equal: it's true that some are secure while others are not. Those investigating SaaS solutions should take careful measure and thoroughly understand the security measures they provide.
Another thing to consider is that with on-premise solutions, data loss can be permanent when the system fails. SaaS backup practices and multi-tenant architecture ensure that downtime is extremely rare, in the event downtime does occur, it's only temporary, and in the event of a failure, your data isn't lost (depending on how the software is built and how regular backups are scheduled).
"SaaS Doesn't Scale for Enterprise"
Some are skeptical of the power of SaaS applications-- critics believe SaaS isn't powerful enough to scale well to the demands of enterprise teams, when in all reality they actually enable better productivity and workflow. Cloud solutions allow for content to be accessed by any internet connection, meaning that SaaS solutions connect your team anywhere on the globe in real time. Companies with teams at multiple offices can access the same content and work simultaneously. A connected team means better agility, productivity, and improved workflow. For teams, SaaS scales extremely well, if not better than on-premise architecture. 
As for digital scalability, SaaS can be built in such a way that it's extremely elastic. For our software and how we've built Zesty.io, it also means organizations don't have to manage multiple site installations and maintain versions with constant upgrades- all of that is deployed automatically with SaaS solutions, freeing up IT to focus on more pertinent issues than server maintenance. Enterprises like Astroglide say that their "IT now has less responsibility for the marketing site and can focus on our database and customer analytics," as it should be.
"SaaS is not Cost Effective."
Considering total cost of ownership, SaaS is extremely cost effective. With on-premise installed software, there are fees for initial licensing, upgrades, support, staff training and troubleshooting. For enterprise operations, IT is burdened with housing and maintaining servers. That in and of itself can be extremely expensive. But then there are other costs, such as losing employee productivity or IT and administrative burden because of the issues caused by legacy systems.
Using SaaS solutions to alleviate those issues frees up all teams more agile. Agility means increased productivity, which of course means seeing meaningful results (and ultimately ROI) faster. SaaS can also be less expensive in the long run- because companies aren't forced to invest a large lump sum upfront, that cash can be used in other areas to generate more revenue.
Is SaaS right for us?
At the end of the day, these myths are just that: myths. But, a SaaS solution may not be right for your brand. I encourage you not to invest in SaaS if you don't want to save money, make your teams happier and more agile, or increase your scalability and security. :) All jokes aside, if you are considering SaaS solution for your CMS and are unsure how to navigate the whole CMS space, I'm more than happy to help. Feel free to reach out to me at chloe@zesty.io or via twitter @chloespilotro.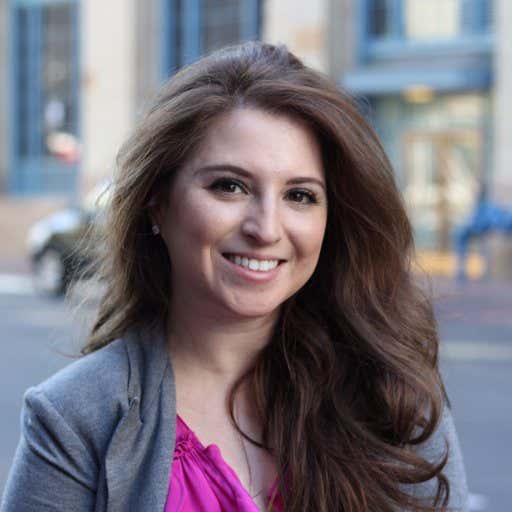 By Chloe Spilotro
Hooked onto the platform since first using it through the Zesty.io Incubator Program at the University of San Diego. Passionate about all things marketing, IoT, and helping businesses leverage technology to grow and become major players in their industries.
---