CMS migration is no mean feat. Not only does a migration require time and money, but it also comes accompanied by the fear of having to start over again after getting comfortable with your existing CMS.
But sometimes, the only thing worse than migrating, is not migrating. In this article, we'll explain why.
The Costs Are Coming
Migration is a costly affair, so it's understandable that you want to put it off for as long as possible. If you're currently running your site on Drupal, for example, then migrating to the latest version will definitely put a dent in your profit margins.
With Drupal, the migration process from Drupal 6 or 7 to Drupal 8 has been compared to building a new site from scratch. This means you would have to hire a team of full-stack developers to develop, customize, migrate data, and implement your new site.
The implementation and customization costs on its own can be quite staggering. To implement a Drupal site with minimal customization, it will cost you between $30,000 to $40,000. For Drupal sites with extensive customization and uses a variety of content types, along with a complicated workflow for content creation, then you'll see your costs reach up to $100,000. That's the true cost of Drupal for you.
Drupal is a versioned software, and like all versioned software, whichever version you're using will eventually reach its end-of-life , meaning you'll no longer receive support, patches, or updates to help keep your site alive and secure. Joomla and WordPress users are in a similar position.
How's Your Customer Experience?
Let's put expenses to one side for a moment and consider the impact of a delayed CMS migration on your customers.
With versioned software like Drupal, WordPress, and Joomla, it's likely that your customer experience is patched together using different plugins, widgets, modules, themes, and custom snippets of code — and that's just for your website.
At first, this patch-work system may work well, and your customers will be none the wiser. But as time passes, you'll notice elements of your website breaking. Every update you apply to your core code, and even to each of your individual plugins, is a chance for breakage. It only takes one plugin to be incompatible with the latest version of WordPress, for example, to break your entire website. We've all been there.
But even if your website isn't breaking, the multitude of individually moving components will eventually slow your website down significantly — which is enough to destroy even the most personalized customer experience. In fact, according to KISSmetrics, around a half of your site's visitors expect your site to load in 2 seconds or less.
You see, despite the benefits of open source software, the sheer lack of governance breeds long-term issues for enterprises and even small businesses. There's no guarantee your favorite plugin will stay updated, and nothing is stopping Drupal from changing their entire framework (we're looking at you, Drupal 8!), rendering your theme redundant in the process.
One Data Breach Is All It Will Take
Okay, so sticking with Drupal, WordPress, Joomla, and other open source CMS is both costly and detrimental to the customer experience. Got it. But at least these platforms are secure, right?
Wrong.
By their very nature, open source software is, well, open. That means even ill-intentioned hackers have free reign to experiment with the source code of your website, keeping their eyes peeled for potential flaws and backdoors. When they find such vulnerabilities, they cause havoc for Drupal users across the world. WordPress for example, is the most hacked CMS platform on the market. Meanwhile, Drupal users have now experienced two major security incidents in recent years; Drupalgeddon and Drupalgeddon 2.
If we just take Drupalgeddon 2 as an example — which was an incident that took place in March 2018 — you'll find that millions of Drupal sites became exposed to hackers, with government organizations like the National Labor Relations Board (US federal agency), the Turkish Revenue Administration being cryptojacked a staggering three months after the vulnerability was found.
Worse yet, if your website handles customer information, or sensitive data like billing details, a data breach could be catastrophic to your brand. Consumers demand reliability, and if you can't deliver this, then your customers will walk out on your brand. Not every website gets hacked, so why should they risk their data by trusting yours, which now has a poor track record? Prevention is better than cure, so migrating to a more secure CMS before hackers make their next move against WordPress, Drupal, and Joomla is the best course of action.
Is Your CMS Built for the IoT-Era?
Let's now look towards the future. If your site is built on a conventional CMS platform like Drupal, WordPress, and Joomla, then your brand is almost certainly not IoT-ready — and if it is, it's not going to be digitally nimble enough to keep up with consumer demand, nor the speed of your competitors.
What do we mean? Let's, take the smart voice assistants as one example. ComScore predicts that 50 percent of all searches will be voice searches by 2020, while Gartner has predicted that 30 percent of all searches will be done without a screen by the same year, making IoT devices the place to be. That's why brands such as Patron and Tide have already claimed their presence on the Amazon Echo. Have you?
But launching Alexa Skills, kiosk interfaces, digital signage, and other non-browser based experiences with legacy CMS like Drupal, WordPress, and Joomla — none of which were built with headless content management in mind — is a tall order. Hence, it may be time to ask yourself if your current tech stack is modern enough to help you win in the IoT-era and beyond, or if a headless CMS is the way forward.
Don't Delay Your CMS Migration
While migrating to a new CMS platform can seem like a costly affair, it should be seen as a long-term investment.
Drupal users in particular need to assess their situation, as they have little choice but to upgrade between now and the ever-nearing death of Drupal 7. The question is, will you migrate to Drupal 8 and allow the cycle to play out all over again, while taking security risks along the way, or will that migration serve you in the long-term, diminishing your maintenance costs and securing your data against cyber attack?
As we move into the IoT-era, asking these questions to your stakeholders isn't just the responsible thing to do, it's the profitable thing to do.
If you're on the hunt for a headless SaaS CMS which takes care of hosting, scaling, maintenance, and updates in the background, Zesty.io is worth considering. After all, if Sony and Rocket League trust our platform, then so can you.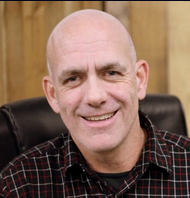 By Gerry Widmer
Over the last 30 years Gerry has used his experience in marketing, strategy, and running web software industry companies to help brands achieve their goals.
---