Based on the latest usage statistics for Drupal core, we estimate that around three-quarters of Drupal users are still using either Drupal 6 or Drupal 7. However, with the end of life for Drupal 7 drawing closer, Drupal users know that a painful Drupal 8 migration is inevitable.
But do you want to know what the worst part is? Drupal 8 is already outdated. And here's why.
Drupal 8's Days Are Already Numbered 
Drupal is a versioned software, and like all versioned software, we're never too far away from the latest version to be released. Drupal 9 for example, is due to be released in 2019.
This matters because whichever version of Drupal you have, it will eventually become obsolete, Whether you recently migrated to Drupal 8, 9 or even 10, the value of the Drupal's software immediately depreciates on the day of release, inevitably forcing you to migrate or replatform — both of which are long, costly processes.
Moreover, Drupal releases updates and patches on a regular basis. In some cases, those updates are rudimentary. But in other cases — like when Drupalgeddon2 struck, leaving millions of sites exposed to cyber attack — they're critical, and must be deployed quickly by Drupal users everywhere.
So, even in the short term, a Drupal instance loses its value fairly quickly, and the only remedy is regular updates followed by a mammoth migration process. Worse yet, these updates, patches, and migrations will have to be manually installed by you and your team.
For Most Drupalers, Drupal 8 Didn't Even Hit The Mark
Drupal 8 is the latest version of Drupal, and was released back in 2015, so you have to wonder why approximately three-quarters of Drupal users are still using either Drupal 6 or Drupal 7?
Whenever a major brand releases their newest model to replace their old model, loyal customers will, without any hesitation, queue up (maybe for hours) to acquire the latest model. But how come we haven't seen this with Drupal 8 even after 3 years since it was released?
Well, other than the fact that Drupal 8's days are already numbered, we can cite the arduous Drupal 8 migration process as a key factor.
As explained in a separate blog post, if you have any custom Drupal 6 and Drupal 7 modules or themes (which many Drupalers do), you'll find that they won't be compatible with Drupal 8. That means you don't just have to migrate your content, you also have to rebuild your websites and applications to fit into the new Symfony framework that Drupal 8 uses. Now that's painful.
To make matters worse, long-term support (LTS) for Drupal 7 is set to halt by 2020 at the latest, making that pain inevitable for all Drupalers on Drupal 6 and 7.
Worse Yet, Drupal Isn't Headless at Heart
Drupal hasn't been built from the group up to be a headless content management system — which is yet another reason why Drupal 8 is already outdated.
If you haven't already noticed, we are now in the API era. Customers expect content and experiences from new channels, including smart voice assistants, smartwatches, VR headsets, and interactive digital signage. Thus, your content management system needs to manage and deliver your content headlessly via APIs.
Drupal can do that — but it wasn't built to do that.
To illustrate how important it is for you to go headless, a survey by Think with Google showed that 72 percent of people who own a voice-activated device have said their devices are often used as part of their daily routine. This statistic shows that people are not solely relying on web-based applications to find information.
To address this, Dries Buytaert, the founder of Drupal, provided instructions earlier this year on how to decouple Drupal's frontend platform from its backend, so you end up with a headless CMS. But having to decouple the CMS platform manually is yet another complicated procedure. Like I said, Drupal simply wasn't built for this.
Sure, there are Drupal modules like Headless Ninja that can address the issue and assist users to decouple the front-end framework, but we all know what happens to modules when we try to migrate. It will get messy, to put it lightly.
The question that you have to ask yourself is should you have to go through the hassle of manually decoupling a CMS platform to get the benefits of a headless CMS when you can get an already decoupled CMS solution through a SaaS provider — which needs to manual updates and kills the replatforming problem once and for all?
Zesty.io's decoupled WCMS platform is secure and is built to scale. You won't need to worry about migrating, updating or security since Zesty.io takes care of it. Leaving you with more time to innovate and scale your brand.
Drupal 8 Has Already Seen Better Days
Drupal 8 wasn't built to take your business into the future. It was built as a stepping stone to Drupal 9 — a cycle that's set to continue for a long, long while.
If you stick with Drupal, you'll constantly have to keep an eye out for the latest release to stay relevant, all the while knowing that your current version of Drupal is dying a slow but inevitable death.
A headless SaaS WCMS solution like Zesty.io makes far more sense when you take the API era into account. Not only are you going to need more time and money to spread your message across new channels, but you'll also want to do it without worrying about updates and migrations.
With a SaaS solution, there are no updates. No migrations. No long-term support deadlines.
Just a cloud-hosted platform that scales when you do.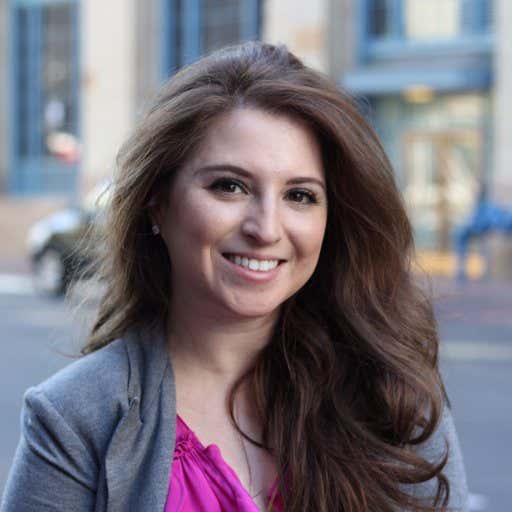 By Chloe Spilotro
Hooked onto the platform since first using it through the Zesty.io Incubator Program at the University of San Diego. Passionate about all things marketing, IoT, and helping businesses leverage technology to grow and become major players in their industries.
---