Not Categorized
Marketing Technology Landscape: The State of MarTech in 2018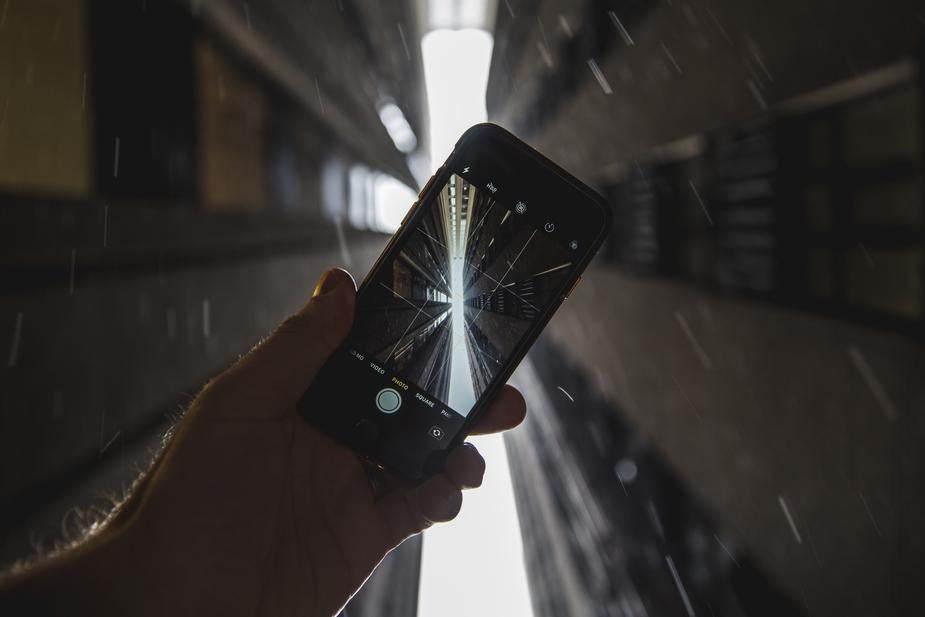 When Scott Brinker of ChiefMarTec released the 2018 edition of the Marketing Technology Landscape Supergraphic, it came as no surprise to see that the number of MarTech solutions rose significantly compared to the previous year — yet again.
This year's chart accounts for 6,829 marketing technology solutions from 6,242 unique marketing technology vendors, an increase of 27 percent from the previous year.
It is simply overwhelming to see how the MarTech landscape has expanded in such a short space of time. When the very first Marketing Landscape Supergraphic was released back in 2011, it only accounted for just 150 products. In 2015, we saw approximately 2000 MarTech firms. And last year, it had grown to 4,891. Hence why Brinker had nicknamed the previous year's supergraphic "MarTech 5000".
What is MarTech?
MarTech is a shortening of the two words "Marketing" and "Technology". So, MarTech is an umbrella term that encompasses all forms of technology that helps further the cause of a marketer, including marketing automation systems, landing page builders, email marketing platforms, and so forth.
According to MarTech Today, "MarTech is the blending of marketing and technology. Virtually anyone involved with digital marketing is dealing with MarTech, since digital by its very nature is technologically-based. The term "MarTech" especially applies to major initiatives, efforts and tools that harness technology to achieve marketing goals and objectives."
What We Learned From the 2018 Marketing Technology Supergraphic
When Brinker and his collaborators updated the supergraphic this year, we noticed a few things:
Continual Growth: This comes as no surprise. The number of companies that we've seen over the past 7 years entering the market has been overwhelming.
SalesTech is massive: This year, the highest number of vendors appeared under Sales Automation, Enablement & Intelligence. Both marketing and sales are deeply entwined and must work together to become successful.
The Rise of Bots and Live Chats: Chatbots, both text-based and voice-based, are currently in a rapid state of innovation. And they're showing no signs of slowing down. Also, in this year's supergraphic, Brinker removed the 'Predictive Analytics' category just because predictive capabilities, artificial intelligence (AI) and machine learning are embedded in hundreds of products. With so many products in a multitude of categories having these capabilities, it does not make any sense to categorize them separately.
GDPR Made An Impact: A new category has been added under the data column for 'Compliance and Privacy'. Even though GDPR has given marketers a great deal of frustration, it will serve as a catalyst for consumer empowerment and better data quality.
We're Loving The Cloud: According to Brinker, the average enterprise now uses 91 cloud services. This includes cloud-based applications for sales, marketing, customer services, IT, finance, HR, and so forth.
Are We In a MarTech Bubble?
Due to a rapid rise in the number of MarTech companies entering the sector, many industry experts have predicted that there will be a consolidation (i.e. a reduction in the number of MarTech companies). But that does not seem to be the case. Sure, some companies are getting acquired and others are going out of business. Some have even changed their names. But the volume of companies entering the marketing technology space is staggering.
Looking at last year's Marketing Technology Landscape:
6.9 percent are enterprises
44.2 percent are private businesses
48.8 percent are investor-funded startups
If we were to illustrate this in a graph to show how the marketing technology landscape would look in terms of revenue, then it would produce the classic long tail (see below). We'll have a handful of multi-billion dollar MarTech giants at the head and this will quickly descend to a long tail comprising of thousands of smaller firms.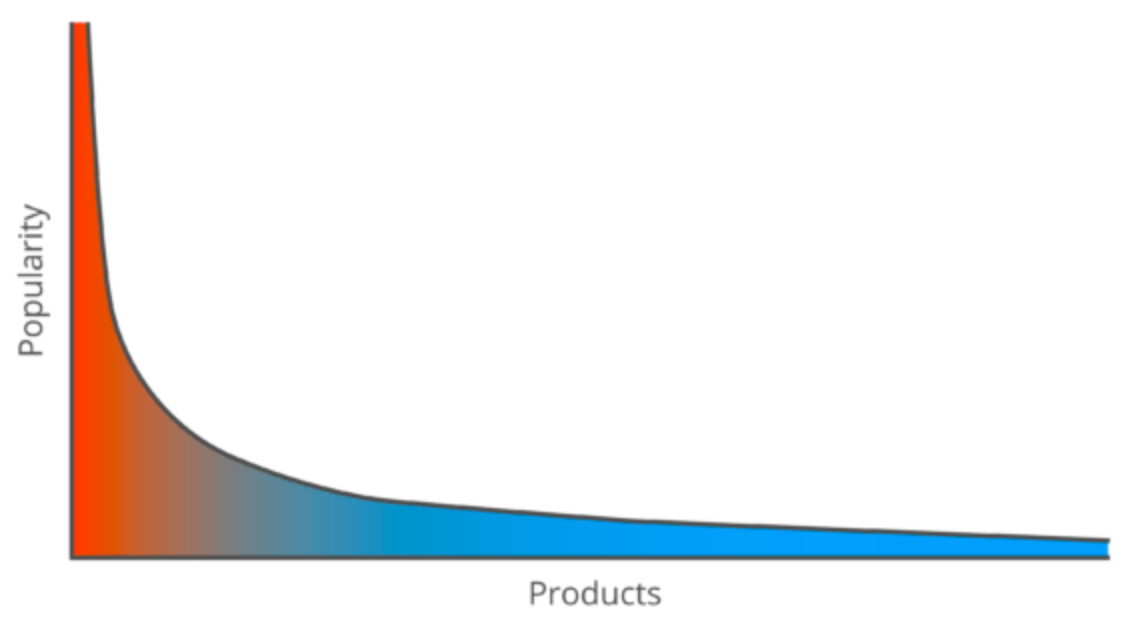 And we're seeing this same correlation this year. With the popular vendors in social media, marketing automation, CRM and so forth at the head and smaller MarTech firms that are offering specialized products or niche innovations at the tail.
All this fear surrounding the MarTech bubble about to burst (I have even seen the term MarTech Armageddon used) seems unlikely. Investments made by venture capitalists and private equity investors across the marketing tech landscape has always remained high over the past several years. And last year, we've seen a record $14 billion invested in this sector.
But the spread of this investment needs to be taken into consideration. As more money gets pumped into the sector, we are seeing the giants at the top get larger, but we are also seeing more smaller firms entering the market (i.e. the tail getting longer and longer).
So regarding revenue distribution, yes the industry is consolidating. But with the exception that the number of firms is still growing.
A paradox? Not quite. But this does give us a good indication of how the future of the marketing tech landscape could look like.
The Future of MarTech: 2019 and Beyond 
To understand what the future of the MarTech landscape will look like, we need to know why we are seeing more MarTech firms entering the sector in the first place.
So why are we seeing more MarTech firms each year? Well, there are two factors:
Zero barriers to entry: Thanks to tons of open source platforms and affordable infrastructure-as-a-service (IaaS) solutions, it is extremely easy for our vastly talented pool of marketers and programmers to work together to create a new product that could potentially disrupt the market.
Ever-changing consumer demands: Marketing continues to wrestle with rising buyer expectations and face unexpected disruptions in the market. There is a clear determination for MarTech firms to deliver better marketing solutions.
That last point is very important. Marketing must be — and always should be — better.
But for MarTech firms to be able to deliver a better solution, should they strive to provide an all-in-one solution or perhaps look at integration?
As mentioned earlier, an average enterprise uses over 1,000 marketing cloud solutions across all departments. It is quite clear these enterprises are not using a single solution for all their requirements.
Most large MarTech vendors initially downplayed integration and wanted to position themselves as the all-in-one solution. But this mindset has now changed. We are now seeing major players like Adobe, HubSpot, IBM, Oracle and Marketo encouraging and supporting integration with dozens, if not hundreds, of marketing technology products to provide the best marketing solution possible.
In addition, new technologies like integration-platform-as-a-service (iPaaS) are emerging as platform-like alternatives. iPaaS is a middleware product that supplies a data infrastructure hub. It acts as a cloud-based stack that allows you to connect a variety of marketing products, including SaaS products.
As noted by Brinker, with iPaaS becoming increasingly popular due to its flexible integration capabilities, the MarTech industry may be headed towards a post-platform-era. And it is easy to see why, the iPaaS market is set to grow. A report published by investment bank AGC Partners predicted that the iPaaS market is expected to be worth $3 billion by 2021. And more interestingly, the data integration market is expected to be worth $12.2 billion in 2021.
Brinker notes that we could see more MarTech firms incorporate data integration capabilities in their products, similar to how many products now have AI and machine learning capabilities. This may allow marketing products that are connected to an iPaaS to integrate further with marketing solutions to open new possibilities for innovation.
Expect New MarTech Firms to Enter and Integrate With Others 
Today, we can sum up the marketing technology landscape in one word: Rampant.
And based on the numbers, it's fair to expect even more growth in the MarTech space in 2019 and beyond. But it's not just because marketers are craving more tools — it's because consumers are constantly raising the bar by adopting new devices and technologies into their daily lives.
In this evolving IoT era, the consumers are using a smartphone, a smart voice assistant, a smartwatch every single day. They're visiting malls with smart kiosks and driving past IoT-ready digital signage.
To push content and experiences across these new frontiers, marketers need more technology — or at least, better technology — to get the job done.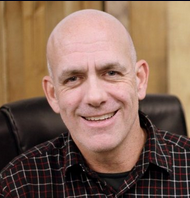 By Gerry Widmer
Over the last 30 years Gerry has used his experience in marketing, strategy, and running web software industry companies to help brands achieve their goals.
Related Articles
---