For starters, let's drop into the Tech Café to order up some of the acronyms. CMS, WCMS, ECM, DAM, HTML and SEO may be a few of the menu selections you've dined on in the past. However, for those unacquainted, you may be hesitant to order. For instance, if you were to conduct a Google search for "the meaning of CMS," you'd literally be in the soup — as there are over 290 individual definitions.
Content Management Systems (CMS) have been presented to content publishers dating all the way back to 1982. IBM's Enterprise Management System (EMS) called FileNet was the first. Founded by Ted Smith formerly of Basic 4, it transitioned from a proprietary to a more 'open' version in the early 1990s. Others followed by key players such as AOL's Remote Automated Information Manager (RAINMAM) in 1995.
What's a CMS & why do we need it?
Getting down to basics — in its simplest terms — a CMS is a 'system' that 'manages' 'content.' It's often defined as a software platform providing a collection of procedures used to manage workflow in a collaborative milieu.
A typical content management system (CMS) will use a server-side script, such as PHP [originally meaning Personal Home Page], to call up your "content" from a database, such as MySQL [My Structured Query Language,] and serve it dynamically to your website. It will use this same method to allow you to publish content, edit that content, and add or remove functionality to your website through what is known as an administrative 'back-end.'
Its benefits for the layman or novice become obvious. The actual functionality, ease of use and customization of a content management system (CMS) will vary greatly from one platform to the next but in most cases, they are designed in such a fashion to allow a non-programmer with little to no coding experience to publish content autonomously.
This automation provides users with a robust soup filled with tasty component morels such as templates, easily editable content, multiple languages, content syndication, collaboration, workflow management and a dozen more plug-ins, modules and upgrade options.
What's a WCMS & why do we need it?
WCMS is a specific kind of CMS. Dedicated specifically to websites, it's a CMS subset, known as 'Web Content Management System.' WCMS is a web management system that handles content as well. Essentially, it's defined as software that is designed to help you create and manage content to distribute on the web. This includes language versioning, to creating microsites, to managing multiple sites in one interface. WCMS will also help you build and maintain a website even if you lack programming skills. This is a benefit to a small business or entrepreneur who does not have the budgets or the necessary HTML coding knowledge to create and maintain a complex website yourself.
Key Difference between WCM and CMS
From a bird's eye view perspective, content management system (CMS) is a computer application of digital content, which supports multiple users in a collaborative space. Differing from WCMS, it manages content with clearly defined ownership pertaining to documents, movies, photographs, phone numbers and scientific data points.
It's important to note that there's an industry dilemma discussing the variances between CMS & WCMS. They are often used interchangeably because there are so many similarities between the two. The thing is, a content management system (CMS) often has WCMS components in it, creating gray areas for identifying the distinction of WCMS vs CMS. So how can you tell them the difference between web content management system (WCM) and content management system (CMS)?
Managing a website and managing content are often done together, but can be done separate. With that in mind, think of a Web Content Management System as the baby between Web Management Systems (managing a site) and Content Management Systems (managing content). With a WCMS and a CMS you can create, publish, and distribute content across devices. With a WCMS, you can also manage the site or sites themselves, not just the content. Zesty.io is an example of a decoupled headless WCMS.
In general terms, an external or internal CMS offers features to manage web content, while a WCMS takes those features and extends them into different areas, such as:
Collaboration
Digital asset management
Workflow management / Business process management
Web content management
Knowledge management
Document imaging
Document management
Records management
ECM vs CMS
In case you hear it, another term to be aware of is enterprise content management [ECM]. Different from a WCMS or CMS, ECM facilitates collaboration of content in a workplace. It's not one piece of software, but more of a collective term for labeling a set of process, tools, software, and strategy around an enterprise's content. This is accomplished by integrating document management, while providing end users with role-based access to the organization's digital assets. Be mindful of the term, but for the purpose of this article we'll continue discussing WCMS and CMS.
How do you optimize content (SEO) on WCMS vs CMS?
The way you handle optimizing content on a WCMS and CMS is the same and really only varies based of the platform you are using. SEO is one of the most important CMS & WCMS ingredients for web content. To get conversions going, you need lots of relevant traffic. To attract those customers, you need proper search engine optimization [SEO].
For the Search Engine Result Pages SERP] to display your website when users search specific keywords in your industry, you need a major SEO [search engine optimization] endeavor. This is also why WCMS (Web Content Management System) vendors include support for SEO out-of-the box. As an example, Zesty.io helps automate metadata for each of your pages and has the functionality for users to edit that information. We also have a tab for you to integrate Google Analytics in one of our dashboards, where you can pull keywords to add to your SEO strategy for your web content. The SEO benefits aren't a requirement for just any content management system (CMS) or web content management system (WCMS) platform, so marketers in the market should confirm this feature.
Examples of WCMS
There's a sea of web content management systems out there. Some say that Wordpress is a WCM moving towards a WCMS. Either way steer clear of wordpress if you're looking for enterprise level security and site functionality. Most web content management systems (WCMS) with a headless or decoupled WCMS require a lot of developer work to get up and running. If your brand has a strict need to execute marketing campaigns and content without dev bottlenecks, you're looking at a software like Zesty. Whereas teams with all tech and no marketing team might go completely headless to have open source functionality.
While there's industry quarrels over who is what, I'd say most would agree that the following companies are (WCMS).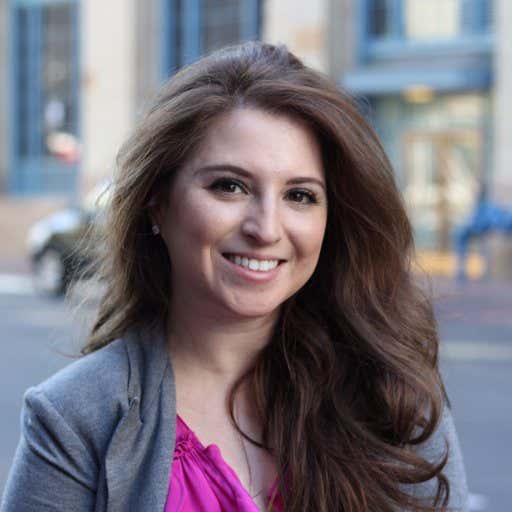 By Chloe Spilotro
Hooked onto the platform since first using it through the Zesty.io Incubator Program at the University of San Diego. Passionate about all things marketing, IoT, and helping businesses leverage technology to grow and become major players in their industries.
---