Customer satisfaction remains a top priority for businesses today. In fact, keeping pace with the rising expectations of customers is essential to achieving business success. A Salesforce report on the State of Connected Customers shows that 91% of digital consumers are likely to make another purchase after a positive customer service experience. The same report illustrates that 66% of customers expect brands to pay attention to their unique needs and desires.
For businesses to be agile and adapt to rapid market changes, enterprises across the globe need to evolve constantly and adopt new technologies. 
As a result, many enterprises are moving away from a monolithic architecture to a cloud-based headless architecture. In response to this shift, the MACH architecture was developed as an innovative solution to deliver the best experiences while enabling agility and flexibility.
This article breaks down the definition of MACH, its purpose, and benefits for your business.
What is MACH architecture?
MACH architecture represents an underlying set of principles fostering the use of modern innovative, best-of-breed technologies to deliver better digital and eCommerce experience. The term "MACH" is an acronym for:
Microservices

API-first

Cloud-native

Headless architecture 
With MACH, businesses can build more flexible and agile applications by breaking down monolithic systems and adopting modular architectures. Thanks to this modularity, you can customize your technology environment to meet consumer needs.
As highlighted in the MACH Alliance manifesto, MACH aims to help businesses "future proof enterprise technology and propel current and future digital experiences." It allows you to effectively scale, replace, and implement digital solutions that adapt to changing business needs.
Microservices
Microservices are standalone, modular applications that you can develop, manage, and deploy independently. These applications communicate over an API to offer specific business functionalities. 
Unlike traditional monolithic architectures, a failure in one microservice does not affect the entire system. That simply implies that you can enhance, scale, or update the individual services and have a fully functioning application. The modular approach facilitates a faster time to market for your product. 
Pros
Highly scalable: The modular nature of microservices ensures that you can scale your services up or down according to the demands of your business.

Composable: You can integrate or replace microservices in existing systems. Examples are internal tools or third-party applications. This advantage makes it possible to deliver best-of-breed services for better digital experiences.

No vendor lock-in: You select the solutions that best suit your business needs, giving you total control and visibility over your architecture. In essence, you won't have to suffer from a lack of adequate upgrades or poor functionalities since you can always plug out and integrate new features.

Cost reduction: Microservices free you from limiting monolithic architectures. Instead of paying for one large monolithic platform with multiple services, relevant or irrelevant, all in one place, you only need to factor in costs for services you actually need. 

Smooth upgrade and release cycle: With microservices, you can plug in new features, update existing ones, without affecting other parts of the system.

High uptime: Due to the decoupled architecture of microservices, you can isolate faults to specific components, ensuring high uptime and reliability. If one of the microservices goes down, the rest should keep functioning.
API-first
The API-first approach facilitates communication among services and features. APIs enable enterprises to interact with other services and products, instead of building the entire functionality themselves. It exposes all application functionality as an API, allowing connectivity among multiple applications.
With APIs, businesses can implement different functions, systems, technologies, or programming languages. Additionally, you can stack and customize their architecture to meet business needs.
Pros
Eliminate silos and streamline development: By unifying APIs across digital touchpoints and reducing the time it takes to develop new services, you can break down silos between channels.

Frontend independent: You can choose any front-end framework you want, while still having access to all the functionalities and data you need.

Faster time to market: By choosing a front-end framework that best fits your needs, you minimize the learning curve and development time for new services and increase your speed to market.
Cloud-Native
Cloud-native is an approach to hosting, building, storing, elastically scaling, and running applications in the cloud using the SaaS model. It allows you to rapidly scale up your cloud-based applications according to your needs and keep infrastructure costs low. Learn more about why companies are moving to cloud-based CMS.
Pros
Available on-demand: With SaaS solutions that work right out of the box, you can benefit from greater flexibility and agility.

Reliability: You can leverage cloud-native applications to maximize performance, reduce latency, and boost uptime through platforms with multiple data centers.

Enhanced Scalability: Leverage the cloud to meet business needs. The cloud allows your business to grow without worrying about scalability issues.

Auto-upgrades: Cloud-based platforms can help handle new feature updates, saving you time and energy.
Headless
Headless architecture helps to decouple the presentation from the logic layer. It separates the frontend of the application, enabling you to deliver information through flexible APIs across multiple digital touchpoints. 
Pros
Frontend agnostic: With headless, enterprises can benefit significantly from the flexibility of building and developing services for multiple digital channels.

Flexibility: Headless architecture allows you to select the right front-end framework that matches your skillset and business needs, thus reducing the learning costs associated with new frameworks.

Faster load times: You can deliver faster load times by leveraging the latest technologies, boosting organic reach, SEO, and conversions.

Innovative business models: Companies can leverage the powerful capabilities of headless to drive revenue and growth. With it, you can integrate new sales channels with IoT, personalization, and social commerce.
MACH vs Monolithic Architecture
In sharp contrast to monolithic architecture, MACH provides you with the flexibility and scalability to customize your experiences, integrate new features, and adapt to customer needs. For monolithic architectures, you will be unable to scale your business or meet customer demand appropriately; you'll incur additional costs for services you hardly need or use.
| | | |
| --- | --- | --- |
| | MACH | Monolithic |
| Flexibility | Highly flexible to implement new services, designs, and business models | Inflexible system where you are limited to the platform's capabilities |
| Scalability | Allows for seamless and flexible scaling of application services | Not scalable; limited in terms of functionalities |
| Innovation | Provides the flexibility to innovate and meet modern demands | Restricts innovation |
| Modularity | Promotes the use of modular, microservices-based architecture | A large integrated architecture |
| Frontend Agnostic | Push boundaries to build across several digital touchpoints and channels  | Integrates logic and presentation together in one system |
Benefits of MACH Architecture
No Need For Upgrades
Have you ever considered migrating your application to a different platform because of a poor upgrade or limited functions? You won't need to worry about that again with MACH. Monolithic architectures suffer from inadequate upgrades, and breaking upgrades that can leave your application facing high downtime. 
With MACH, there are no more disruptive upgrades; you won't have to replatform your projects again. Every release is non-breaking and automatic with MACH architecture. 
Best-of-Breed Software Stack
Enterprises lose a competitive edge when they fail to adopt and leverage the best technologies on the market. The MACH architecture makes it possible for you to integrate the best available technology.
You don't have to settle for subpar extensions that come with monolithic platforms. Due to its modular nature, MACH can assist in preserving existing features you've already invested in and are happy with.
Seamless Integrations 
Your ability to adapt rapidly to the changing needs of your customers is more important than ever before. To be innovative, you need to prioritize continuous improvement and iteration. A key pillar of MACH architecture is its ability to continuously improve digital experiences. 
You can use MACH for customizing an enterprise customer's ordering experience or for self-service platforms.
Faster Time to Market
With the agility that MACH provides, you can achieve your MVP much more quickly, enabling faster product release. It doesn't matter if you're a software company, a digital agency, or a large enterprise, you can rapidly build prototypes, validate and test key concepts before committing to large implementations. 
In addition, rapid prototyping can save you time and money by avoiding lengthy RFP processes.
Enhanced Customer Experience
With continuous innovation and change inherent to MACH, there's an evidently high value on customer experience. Enterprise managers can tailor experiences to suit customer needs by personalizing content, identifying key performance indicators, and offering loyalty programs
That makes it easy for digital marketers to create unique customer experiences. And that leads to them closing more deals, increasing conversions, generating more traffic, and achieving a better ROI.
Risk Mitigation
A monolithic architecture may have bugs and security vulnerabilities resulting from modifications or upgrades to a particular component. MACH architectures do not suffer from this problem because you are working with microservices, which will allow you to isolate technical issues within specific components.
As a result, MACHI-aligned applications minimize human errors and safety risks while also providing broader experimentation opportunities. You can build any feature or service —even a prototype—and observe its effectiveness without concern for possible effects on the whole architecture.
Is MACH Architecture Right for You?
The real question for any enterprise leader should be, when is the best time to switch to a MACH architecture? The simple answer: Now.
To remain competitive and retain customer loyalty, you need to embrace continuous development and innovation. Embracing the MACH principle will help your business adapt seamlessly to the speed of modern businesses. It provides a framework for adding, replacing, and removing functionalities, so you can choose the best applications whenever you want. 
To get started with MACH, consider a headless CMS as the foundation of your DXP. Zesty.io is a hybrid, headless CMS that can act as the building block for delivering future-proof, flexible, and scalable digital experiences.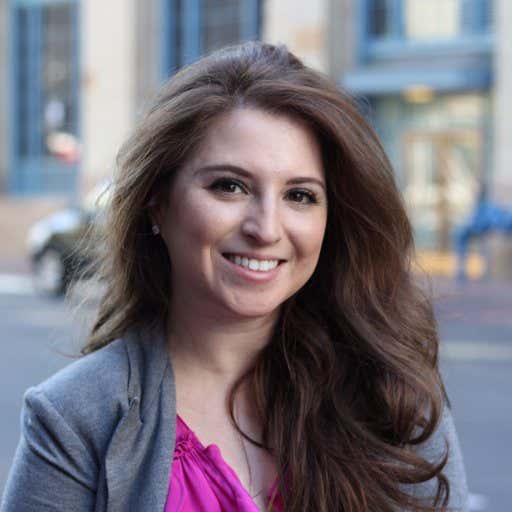 By Chloe Spilotro
Hooked onto the platform since first using it through the Zesty.io Incubator Program at the University of San Diego. Passionate about all things marketing, IoT, and helping businesses leverage technology to grow and become major players in their industries.
---