A Web Content Management System (WCMS) is a software that manages web content. There are few attributes that make it different from a traditional Content Management System (CMS). They are as follows:
Cloud Driven
No Installations
Automatic Updates
SaaS Pricing Model
Automatic Scaling
Accessible through any Web Browsers
These may not sound like a big difference, but they truly do reduce labor and inefficiencies found in traditional content management systems (CMS). The reduction comes from the lack of IT personnel needed to work on servers, update software, and prepare for scale.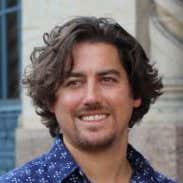 By Randy Apuzzo
Randy has had a penchant for computer programming from an early age and started applying his skills to build business software in 2004. Randy's stack of skills range from programming, system architecture, business know-how, to typographic design; which lends to a truly customer-centric and business effective software design. He leads the Zesty.io team as CEO.
---