Not Categorized
How to Choose a CMS for Your Multilingual Website - Beginner's Guide
Choosing to go multilingual with your website is a big decision. Being able to cater to global markets has endless possibilities and when a brand decides to expand globally you'll need to be able to communicate with consumers of different languages. There is a lot to think about before choosing a content management system for your multilingual site, and it's important to make sure you're covering all your bases before committing to a system. The last thing you'll want when expanding globally is to run into an issue once your site is up and running that could have easily been prevented with a little due diligence. We've listed 12 key points you'll want to take into consideration when starting your search for a multilingual CMS.
1. Pick a CMS with Localization
CMS localization is a must. It will allow team members from around the globe to collaborate together more effectively and efficiently. When the user interface you're working with is not in your native language, the language barrier can cause problems and significantly decrease productivity. Make sure that the content management system you choose has the ability to be customized for each end user's language (if applicable to your brand). This will save you time and money in the long run.
2. Check for Language Versions: Multilingual Content Management
What countries are you looking to expand to? Make sure that the content management system you choose is able to cover all of the languages you need, including special characters and accents. Also, keep in mind that if you plan to cover more countries as your brand expands, remember to keep those future expansion plans in mind when picking your content management system. This will prevent the hassles involved with finding another multilingual CMS that covers these additional languages when your expansion plans come into effect.
3. Confirm Scheduling & Formatting Flexibility
Many people don't realize that other countries choose to format their dates and times differently. For example, some European countries choose to list their dates as the day/month/year. This could prove very confusing if custom formatting isn't an option, so make sure to take into account different date and time formats when looking for your multilingual CMS. Having a piece of content get pushed out at the wrong time can be a nightmare! A CMS that allows you to schedule according to respective time zones helps marketers stay organized.
4. Source Language Adaptability
Source language adaptability is especially important for businesses with teams across the globe. This makes it easy for users to post content in their native language which is easily transferable into the other language offerings available on the website.
5. Ease of Importing and Exporting Text in Standard Formats
Look for a content management system that makes importing and exporting data for translation quick and easy. The main goal here is to find a multilingual content management system, so uploading and downloading content for translation should be as painless as possible.
6. Architecture for International Websites
The CMS you choose to handle your multilingual website should be fully capable of handling the creation and management of independent websites for each of your chosen countries. The CMS should be able to distinguish content that needs to be translated into different languages, and it should account for language variations between different regions if necessary.
7. A Centralized Drop Location for Sending and Receiving Content
The convenience of an FTP (file transfer protocol) site cannot be understated. It makes sending files between users in other countries and local users fast and easy. Having a centralized drop location is a great option for sending confidential and sensitive files where email isn't always a secure option. If you know you'll be sending files back and forth between locations, make sure that the CMS you're considering offers some type of centralized drop location.
8. Measure the Multi-Platform Functionality
We are in the midst of the digital age and this holds true around the globe. Cell phones and tablets are everywhere and these devices might be the only way some of your potential customers will be able to view your website. That being said, it's important that your multilingual websites can be easily converted into mobile sites without altering its integrity. Some brands might want to check into a CMS's ability to manage a mobile application, as some apps carry a higher build quality then a mobile website.
9. Payment Methods from Multiple Currencies
If you plan on selling products and services globally you'll need to make sure that the multilingual content management system you choose has the ability to handle multiple currencies. You'll want to note the different payment methods used in each country, making sure that your CMS is able to handle at least two common payment methods per country.
10. Evaluate Multilingual SEO Capabilities
Search engine ranking algorithms will differ from country to country. The right multilingual CMS will help you target the right countries through SEO. It should be noted that not all keywords will read the same across borders, and some keywords will need to be translated into the correct keyword for that particular language. Ideally there will be an option within the CMS that allows you to link pages to their equivalent page in each language through a shared database.
API Capability and Functionality
A translation management system with an API is the most efficient way to move content for translating. Translation management systems (TMS) are great because they are able to translate your English website into the languages of your choice without altering your original website. A TMS that works with an API will save you time and money, as manually transferring data and files can be lengthy and time consuming. Another API related component to look out for when choosing a CMS is functionality. API functionality allows marketers working with the website to easily send, receive, and schedule batches of files for transfer.
12. Open Source vs. Closed Source 
Another big-ticket item when considering a CMS for your international websites is open source versus closed source. There are advantages and disadvantages to both so make sure to review your options carefully before committing. Many open source content management systems come with a smaller price tag then their closed source counterparts and this could be an entertaining selling point for smaller businesses with less expansive budgets. However, closed source content management systems might have better security options because there is less vulnerability due to their closed nature and greater quality control.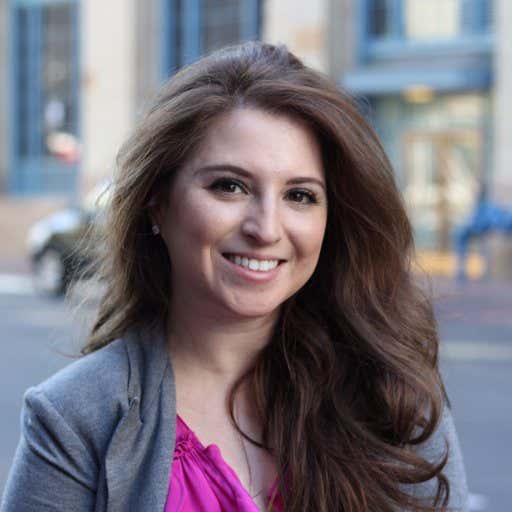 By Chloe Spilotro
Hooked onto the platform since first using it through the Zesty.io Incubator Program at the University of San Diego. Passionate about all things marketing, IoT, and helping businesses leverage technology to grow and become major players in their industries.
---