The millennials have taken the reins as the buying power in the United States.
And whether you believe in generational differences or not, the consumer behaviors that have emerged in the last decade are here to stay.
The new buying behaviors revolve around research and peer-to-peer communication. This means the days of using slogans like "Kid Tested, Mother Approved" are long gone — unless they are backed up by hundreds of mothers on the internet and thousands of tweets from cereal-loving kids.
Searching for Answers Online
Studies have brought these behaviors to light. Adweek reports that 92 percent of consumers trust recommendations from others2, even people they don't know (i.e., social media posts), over branded content (i.e., Kid Tested, Mother Approved).
Seventy percent say that online reviews (i.e., Amazon or video reviews) are their second-most-trusted source, and 47 percent of U.S. readers consult blogs (i.e., personal sites, forum posts or Tumblr) to keep tabs on trends and ideas.
Improved search engines and the emergence of social media in the mid-2000s made it much easier for consumers to conduct research online. Now everyone has a smartphone and is a couple of keystrokes away from making a decision based on search or a quick text message to a friend.
The results that come up from search are typically from everyday consumers who post their experiences on anything from restaurants to camping gear. That's not marketing — that's organic content from influencers.
It can be coined marketing when a brand attempts to control, seed and amplify specific results, specifically "Influencer Marketing."
The Butterfly Effect in Influencer Marketing
Influencer marketing isn't new. The basics work like this: Consumer A learns of a product experience from Consumer B (the influencer).
It's that simple.
The learning can happen via word of mouth, through social media or web content. It is almost like a testimonial — but more conversational. In order to work, influencer marketing has to be authentic. A study by Bazaarvoice found that 48 percent of consumers assume most reviews are fake (I'm in that boat), so authenticity matters. And remember that a testimonial on your website is still branded content.
Most marketers think of influencers as well-known celebrities or social media personalities with hundreds of thousands of followers, but it goes deeper than that.
Every consumer can be an influencer — think the butterfly effect. When a product takes over a market, influencers will arise naturally, for good or bad.
Since the advent of social media, influencer marketing is more important than ever because it takes consumers seconds to research a topic, and with simple platforms like Twitter and Facebook, people are only a couple minutes away from talking about product experiences publicly.
Marketer's Task: Amplify and Seed Influencers
Compare that to the past when product discussion, good or bad, could only happen via a newspaper article or in person peer-to-peer.
It's important to note that not all influencer marketing is "good" for a brand. That is where social media keeps brands honest and forces them to react to customer complaints. Writing an open complaint on Twitter creates much more influence than the old-school way of writing a letter from a company address or complaining to the Better Business Bureau.
If you are a large brand, forms of influencer marketing are already happening around you.
Your job as a marketer is two-fold: amplify existing opportunities and seed new opportunities.
Amplification happens by highlighting the influencer's post via re-sharing or aggregating posts on a brand's website. If you are a new or small brand, your job is to seed and inspire influencers, who can be encouraged with brand messaging on packaging or through campaigns (e.g., use #brandproduct to give us your feedback).
Seeding influencers starts by reaching out to customers and asking them to tell their story. A great example of an influencer marketing-focused site is the Sony Alpha camera website, www.alphauniverse.com. It highlights its customers (photographers in this case), aggregate social media posts taken with their cameras and promote events for their photographers. This influencer marketing push from Sony has already proved itself with increased numbers across the board.
In a day and age when consumers conduct research and buy peer to peer, brands need to take influencer marketing seriously by allocating budgets to seed, grow and foster consumer relationships.
See original post at CMSWire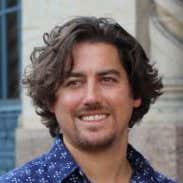 By Randy Apuzzo
Randy has had a penchant for computer programming from an early age and started applying his skills to build business software in 2004. Randy's stack of skills range from programming, system architecture, business know-how, to typographic design; which lends to a truly customer-centric and business effective software design. He leads the Zesty.io team as CEO.
---