Landing pages can be time consuming to create and depending on the needs of your business you'll often need more than one. Some marketers might attempt to get away without a landing page due to their time-consuming creation process, but this could end up being a costly mistake. Many marketers don't realize how important landing pages are, or what a critical role they play in lead generation. Keeping this in mind, what should your goals be when creating your landing page? Landing pages are much more than a way to direct consumers to your call to action, and they'll end up being key players in your overall digital marketing strategy. When done correctly, landing pages are capable of anything and everything from tracking data and consumer demographics, to lead generation.

There are many factors that can aid in creating a landing page that's designed for high conversions. Use the following checklist to guide you through creating an effective landing page that does exactly what you need it to do (and maybe more).
Make sure consumers aren't confused on what you're offering.
Your landing page should be clear and straight to the point. This means focusing in on value over fluff that serves no purpose. In today's fast paced society, site visitors don't have time to scan your entire page to figure out what you're offering. Make sure that your headings and subheadings are clear and straight to the point so that potential consumers know exactly what you're offering once they've reached the page. Avoid wordy paragraphs that bury your products and services underneath "word fluff;" consumers are likely to move on to something else if forced to search through your page for product offerings. Instead use bullet points and sentences that stand out and are easy to read. Sometimes less is more and this holds true for creating a quality landing page.
Add a video for convenience.
Following with the fact that most consumers don't want to read through wordy product descriptions, videos make great substitutions for explaining products offered by your brand. Talk about landing page best practices, nothing beats seeing a product in action and watching a short video clip takes minimal effort compared to reading a product description. Videos will give consumers a true feel of what they're getting with your products and services. Choose to feature a current customer on your video clip to give consumers a relatable feel for what they can expect from your brands products and services.
Keep your landing page clutter free.
You want consumers to have a clear idea of what you're offering as soon as they hit your landing page. It might be tempting to add a ton of information and visuals to your landing page copy but avoid doing this as clutter has the potential to slow down your page. When looking at a landing page that is too "busy" consumers might be distracted from what you're trying to convey to them. It may be tempting to add more content and descriptions but keep to the point and only add what's necessary to get your message across.
Make sure your call to action is visible.
Make sure your call to action (CTA) is unavoidable on your landing page. As far as landing page optimization goes, at least one CTA should be visible when the page loads. It's especially important to test your landing page across multiple mobile devices and gauge the visitor usability on mobile. Make it obvious by using a common phrase such as "Click here for," "Buy," "Follow," or "Sign Up." You don't want consumers to have to sift through your landing page for a CTA once they've decided that they are interested in what your brand has to offer. Don't make the mistake of leaving a CTA off of your landing page because you assume that the consumer will know what to do when they want to learn more about products and services offered. This could potentially cost you leads, especially for consumers who are on the fence.
Keep testimonials and social proof in sight.
Consumers get piece of mind when they see that products or services they're considering have worked for other consumers. You can add third party plugins to your landing page that allow customers to comment directly on your page via their social profiles. These types of reviews add credibility because they are linked directly to the individual user's profiles. Reviews are huge in the eyes of site visitors and many customers base their purchase decisions on whether a product or service has been rated highly by others. Make sure that you're keeping social proof, reviews, and testimonials on your landing page to aid in convincing consumers that your products are right for them.
Make sure you're tracking data. (Don't forget to be GDPR compliant as needed!)
When it comes to landing page best practices, tracking visitor data is huge. Being able to gather visitor data on demographics, what campaigns generate traffic, and which don't, are just a few items that you should be tracking via your landing page. You might not realize it, but the littlest details right down to font colors and sizes can make an impact on conversion rates. By tracking and analyzing visitor data you'll be able to fine tune your landing page in order to optimize lead generation. This is often where A/B testing comes into play. Also known as split testing, switch out variables on your site to weigh which button, tagline, or CTA drives conversions the best. It suggested to do these one at a time, so you can pinpoint what impacted positive results.
Generate consumer piece of mind through a guarantee.
Providing a guarantee or a risk-free trial helps to remove doubt from potential consumers' minds. This is huge for consumers who are on the fence about trying your products, and it works great for new products that haven't had much exposure to the consumer market. It's always easier to purchase a product when you've got nothing to lose. For some products, such as beauty treatments, it's wise to require a minimum amount of usage time before the product is eligible for a money back return. It's important to remind consumers that some products won't work overnight, and that they require a little time in order to work correctly.
Don't limit yourself to one mailing list.
If your brand is offering multiple products to different demographics, it's important to make sure that you're creating different mailing lists. Don't lose subscribers because you're sending out offers and information on products that don't apply to them. To make it easier to sift through who should be receiving what, you can ask a question or two on your subscription form regarding consumer demographics. It's also helpful to add a small questionnaire when consumers want to unsubscribe asking the consumer if they would like to change the type of emails they are receiving along with the frequency of emails they receive. Some users only want to receive coupons, while others are interested in new product listings. The main goal is to keep your subscribers happy.
Landing pages are key when it comes to increased lead generation and you'll see the difference when you choose to direct consumers to a landing page versus your home page. They may be time consuming and take some creative know how to create, but once you've taken the time to dial it in you'll be glad you did.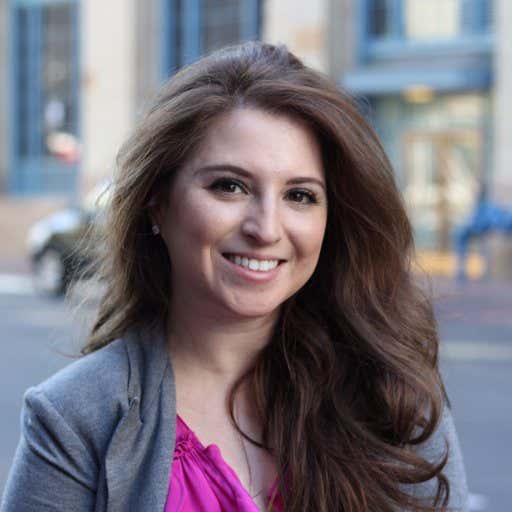 By Chloe Spilotro
Hooked onto the platform since first using it through the Zesty.io Incubator Program at the University of San Diego. Passionate about all things marketing, IoT, and helping businesses leverage technology to grow and become major players in their industries.
---