The 2019 Logo Change
Starting in 2015 Zesty.io has moved beyond the website. Our goal has been to transform the CMS application into a completely API-driven software service distributed on cloud infrastructure and we're proud to say that we've achieved it. With that accomplishment comes a refresh of our original logo.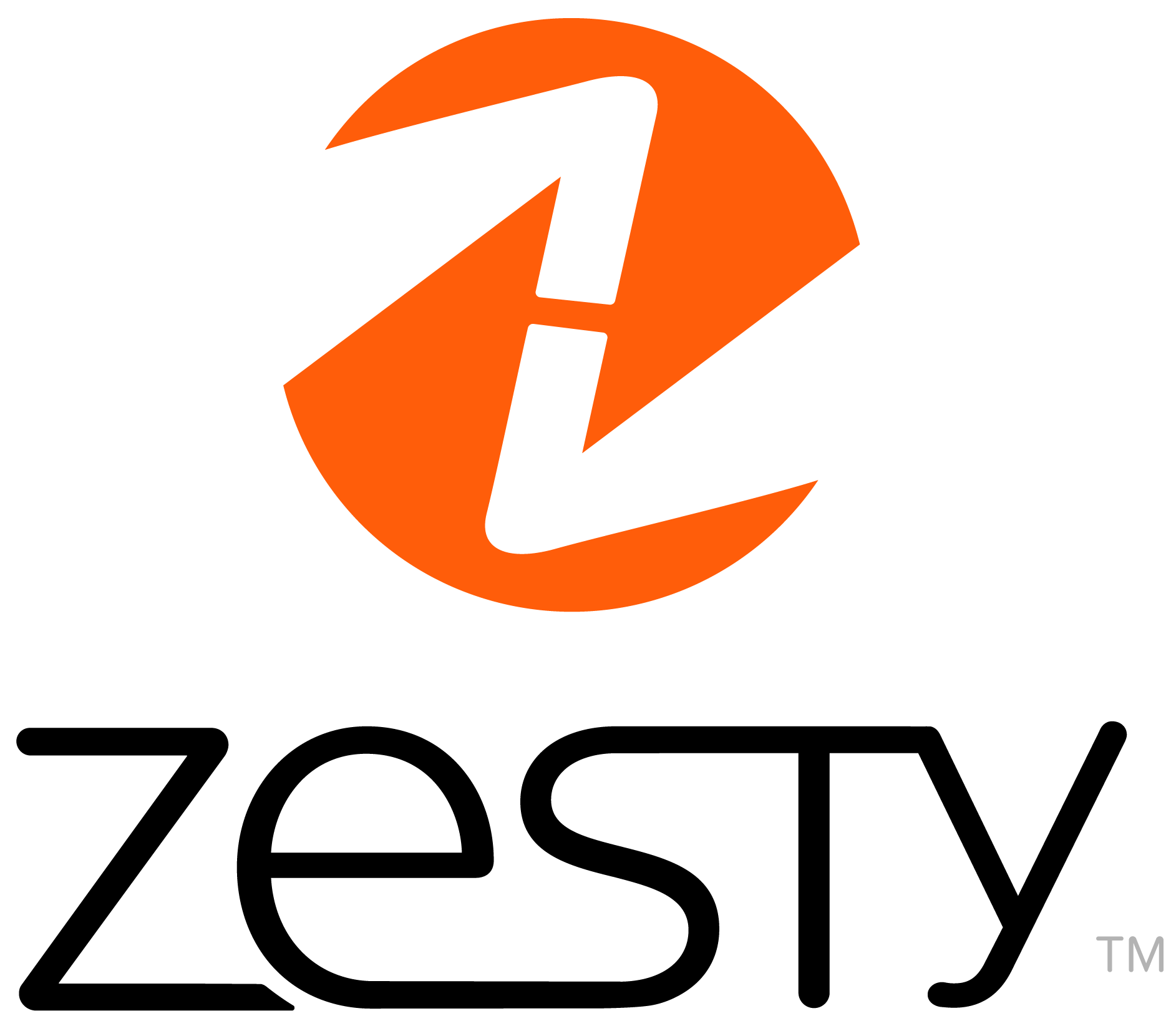 The addition of the fins represent distribution and headlessness; our shift beyond the website. We've also brought back the classic color wave as our 2015-2019 logo was flat. The original logo is a Z made of two angled brackets which form HTML and PHP tags (e.g. <html> and <?php respectively).
Along with the launch comes new brand guidelines and an asset download — get them here.
History
Zesty.io has a rich history that goes back to the early 2000s. In 2004 Randy Apuzzo founded a company called Jetscram which focused on custom web and application work. He empowered clients to update their content without needing a developer by building an application called Jetscram Control Panel. The Jetscram logo (shown below) is formed from two code brackets that create a J in the negative space.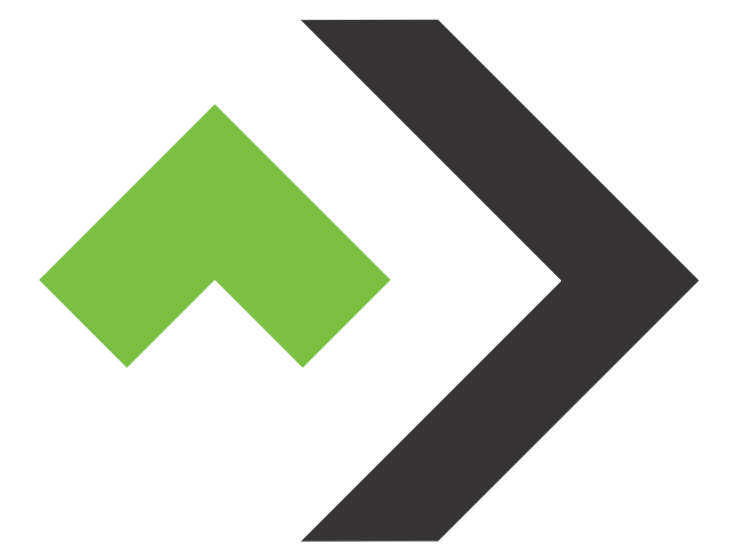 In 2010, Randy met Zesty.io co-founder and fellow entrepreneur Andy Fleming. Together they formed a software company called Variable Action. Randy paid homage to the roots of Jetscram by making the Variable Action logo a V or a 90º-rotated code bracket within the negative space of 4 triangles.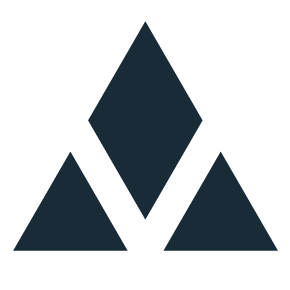 Variable Action went on to build a lot of software, most importantly: Zesty. The Zesty logo was two code brackets that formed a Z.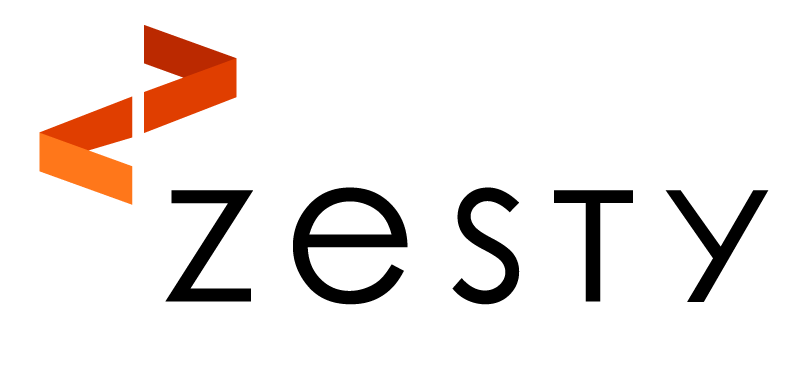 The logo then took a few other forms with slight type treatment and making the dimensional color a single flat color (shown below). We no longer stack the logo at the tip of the Z. Even though we love the asymmetry, it was very difficult to work with this variation of the logo in presentations.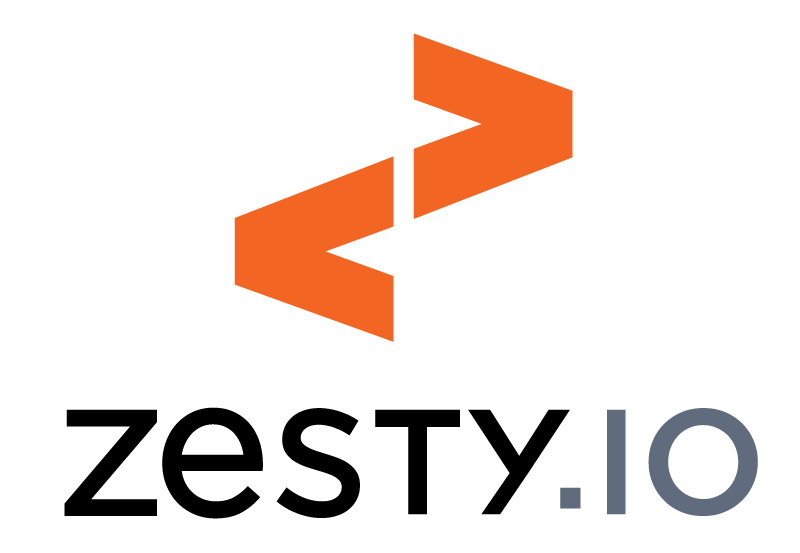 The version of the logo above came about in 2014 when we transition from gozesty.com to zesty.io. We flattened out the Z by using a single color, chose a new typeface, and bolded the brand name.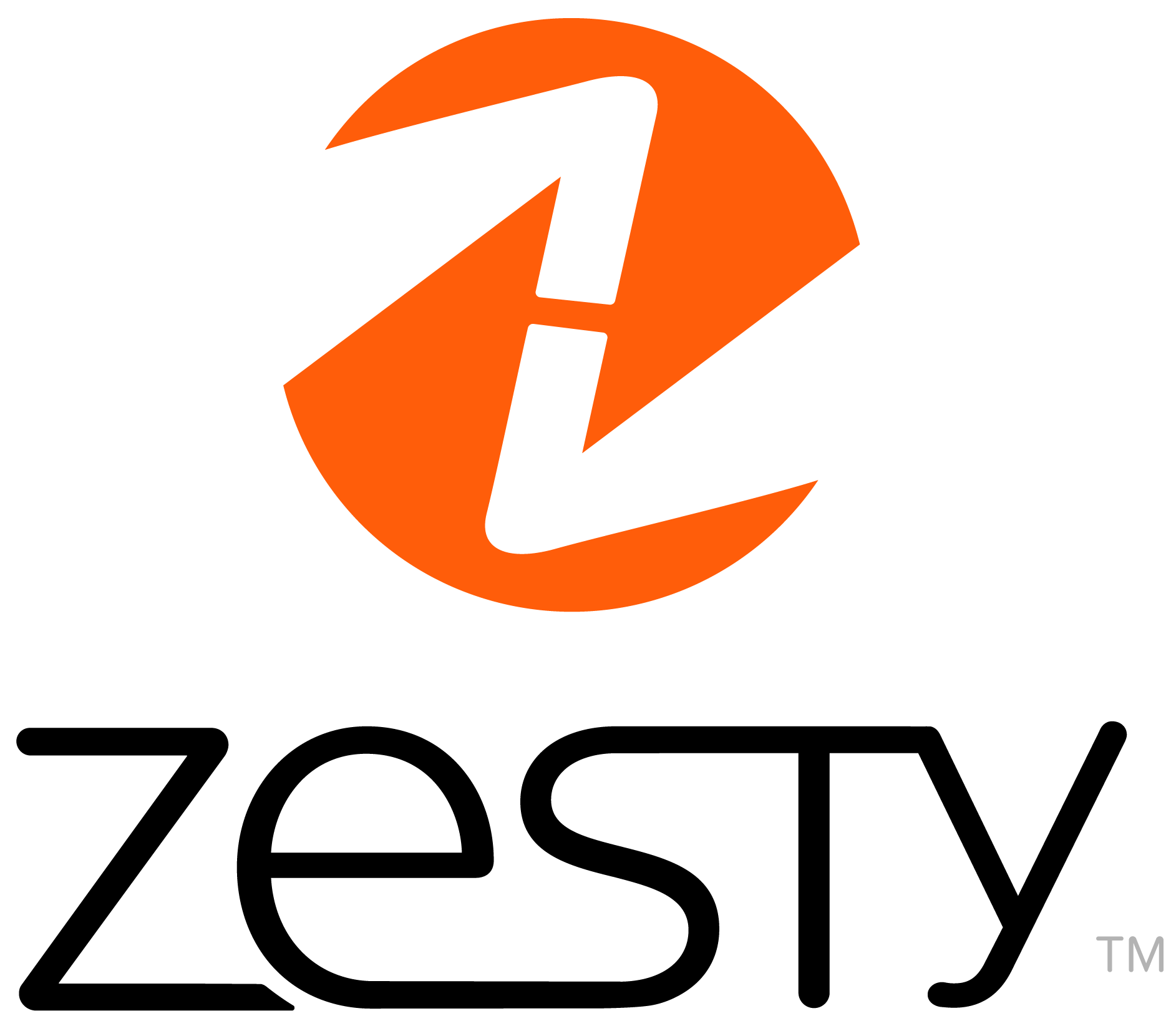 The 2019 is refreshed by returning to the dimensional color treatment and adding extended fins off the code brackets. We are all very excited about the new logo, and hope you enjoy it too! You may download or hot link to the new logo at https://brand.zesty.io
Subscribe to the zestiest newsletter in the industry
Get the latest from the Zesty team, from whitepapers to product updates.
---