Product Announcements
Zesty.io Unearths Difficult-to-Find Content Marketing Insights with Integration of Google Analytics 4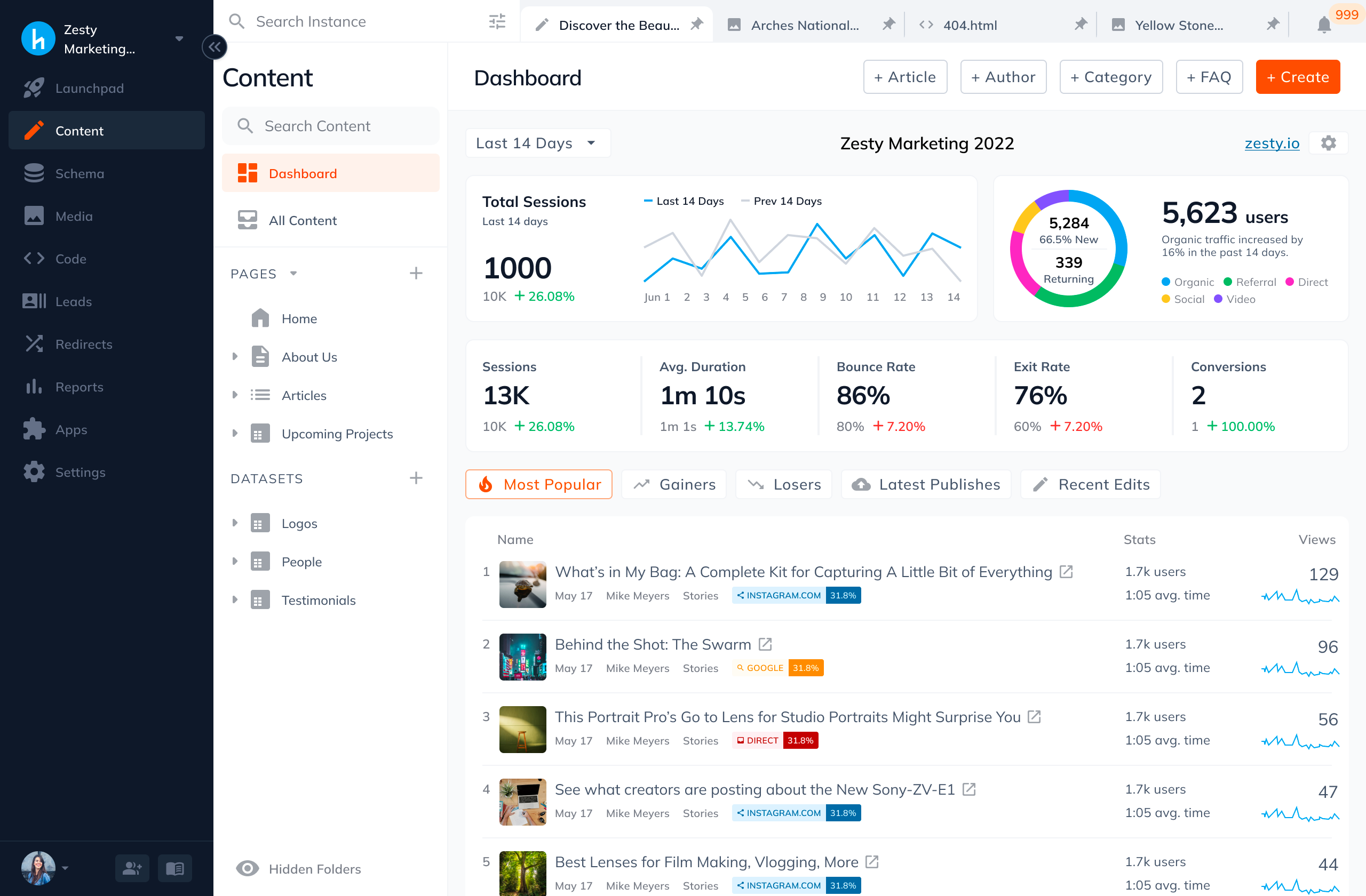 It's no secret in the marketing world that the sunset of Universal Analytics in favor of Google Analytics 4 (GA4) is leaving marketers confused and unable to find data they need for reporting. Nearly 70% of marketers recently polled said they are either researching their options [after switching to GA4] or are completely lost. 
I'm excited to announce by deepening our integration with Google, we are providing a first-of-its-kind collaboration to unearth difficult-to-find data within the GA4 interface by providing actionable insights within the Zesty.io platform.
With the Google sunset of Universal Analytics, marketers have lost familiar tools to a more technically complicated GA4. Zesty bridges that gap by making it easy to find data that was once easy to find, and pushing it further by interpreting that data. This allows marketers to have an edge against their competition by allowing them to continue delivering exceptional customer experiences seamlessly.
The new reports in the Zesty platform include: 
Version Comparisons
Zesty automatically matches GA4 data to versions of content published, so marketers can quickly identify which versions of their content are more performant. Because Zesty is in a unique position to know the content version history and their unique URL patterns, we can map page versions directly to Google analytics data. With this data, Zesty drives unseen insight to marketers by displaying which version of content performed best. This enables marketers to understand their customers on a granular level and tailor their content, campaigns, and experiences accordingly, resulting in increased conversions, customer loyalty, and business growth.
Per Page Analytics
Zesty is the first hybrid CMS to provide per-page analytics views for marketers, allowing for deep insights into performance at the webpage level. Gain insights per page directly from a new Analytics tab in the Content Manager that displays data GA4 does not provide out of the box.
Page Comparisons
The first CMS to provide the ability for marketers to compare the performance of two different landing pages to help them learn why one landing page performs over another. Marketers can now perform multivariate testing and access invaluable performance analytics all within one platform. This in turn reduces the cost of integration and needs for separate expensive A/B content testing software in favor of version change analytics.
Actionable Insights
Zesty also uses machine learning to provide information to marketers about their content, such as pages that are "winners" gaining in performance and conversions and "losers" that are not as performant.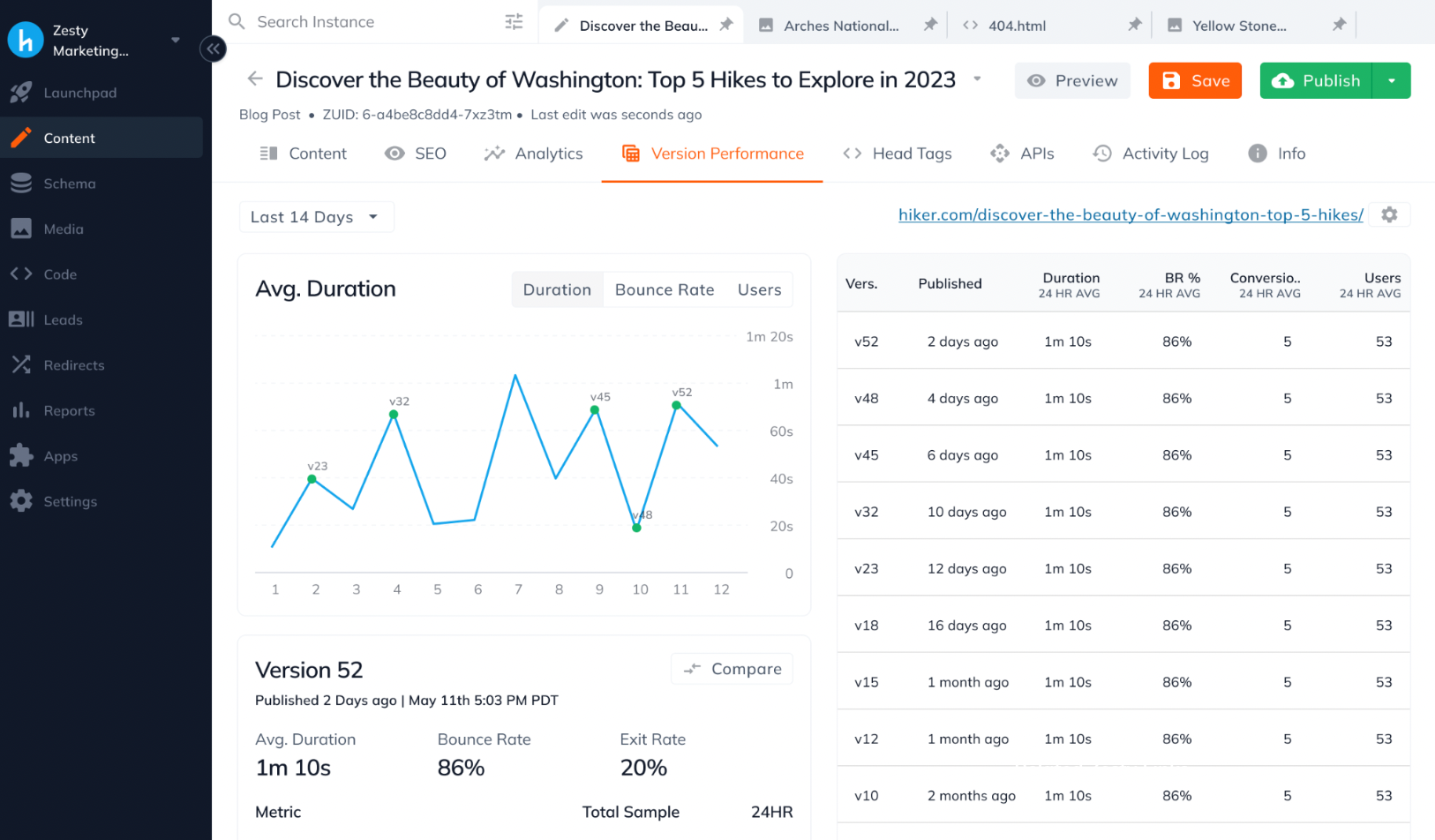 Our integration enables seamless data synchronization between Zesty and GA4, allowing marketers to access comprehensive analytics directly within the Zesty platform. New reporting dashboards provide a unified view of their website performance and visitor behavior. This streamlined approach empowers marketers to make data-driven decisions, iterate quickly, and optimize their marketing efforts with ease.
By combining Zesty.io's powerful content management system with Google Analytics 4's cutting-edge insights, we are giving Zesty.io customers the edge over their competitors by giving unseen insight into their content performance as it changes over time.
The Zesty.io and GA4 integration represents a significant milestone in empowering marketers to leverage cutting-edge technology and data insights to drive exceptional results. By combining the strengths of these two industry leaders, marketers can unlock new levels of personalization, improve campaign performance, and deliver outstanding customer experiences. This in turn reduces the cost of integration and needs for separate expensive A/B content testing software in favor of version change analytics.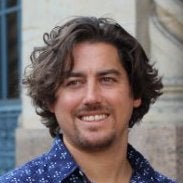 By Randy Apuzzo
Randy has had a penchant for computer programming from an early age and started applying his skills to build business software in 2004. Randy's stack of skills range from programming, system architecture, business know-how, to typographic design; which lends to a truly customer-centric and business effective software design. He leads the Zesty.io team as CEO.
Related Articles
---