Download Audit Trail Report
How to use Activity Log to generate PDF log reports
Your legal team may need to use log data as evidence for legal purposes. In these situations, they may request a PDF file of all actions taken on a resource/s which they can register with a court of law. Below are the steps to download such a PDF report.
Step 1: Click on Reports in the left navigation bar
#
The Activity Log should open by default to the "Resources" tab.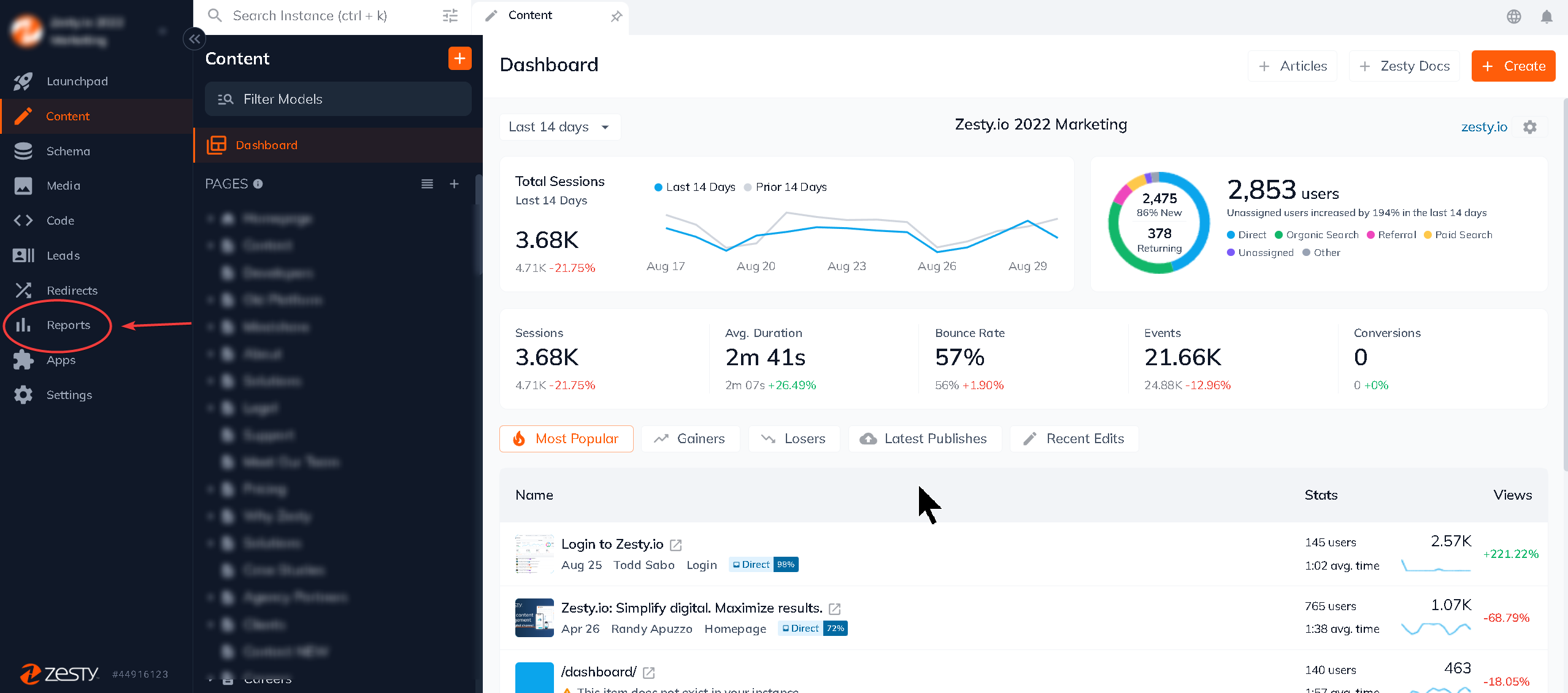 Step 2: Click on a resource in the "Resources" tab of Activity Log
#
For example, I am clicking on "Microsoft Active Directory integration Zesty.io".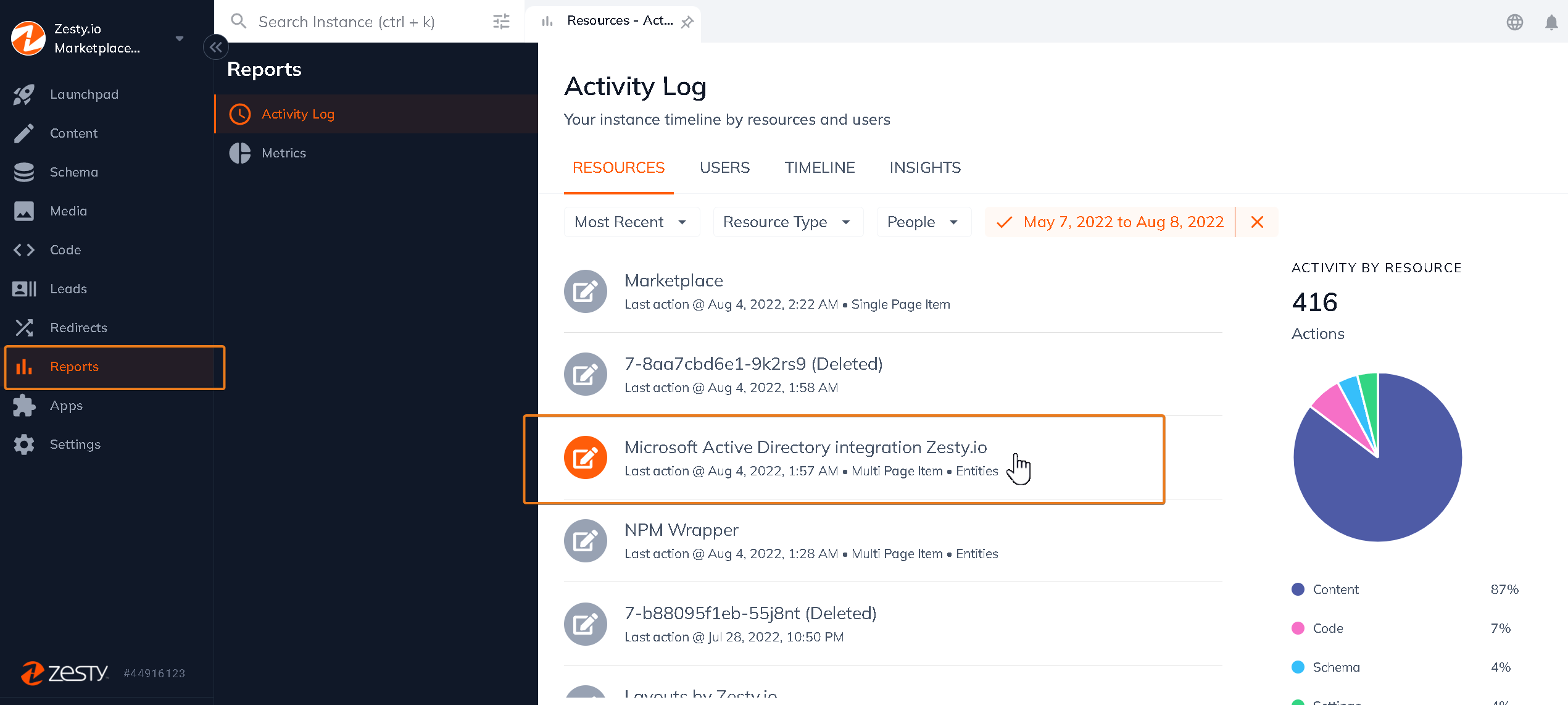 Step 3: Click on "Export Audit Trail Report" (in the top right corner) in the resources view
#
This will load a new tab.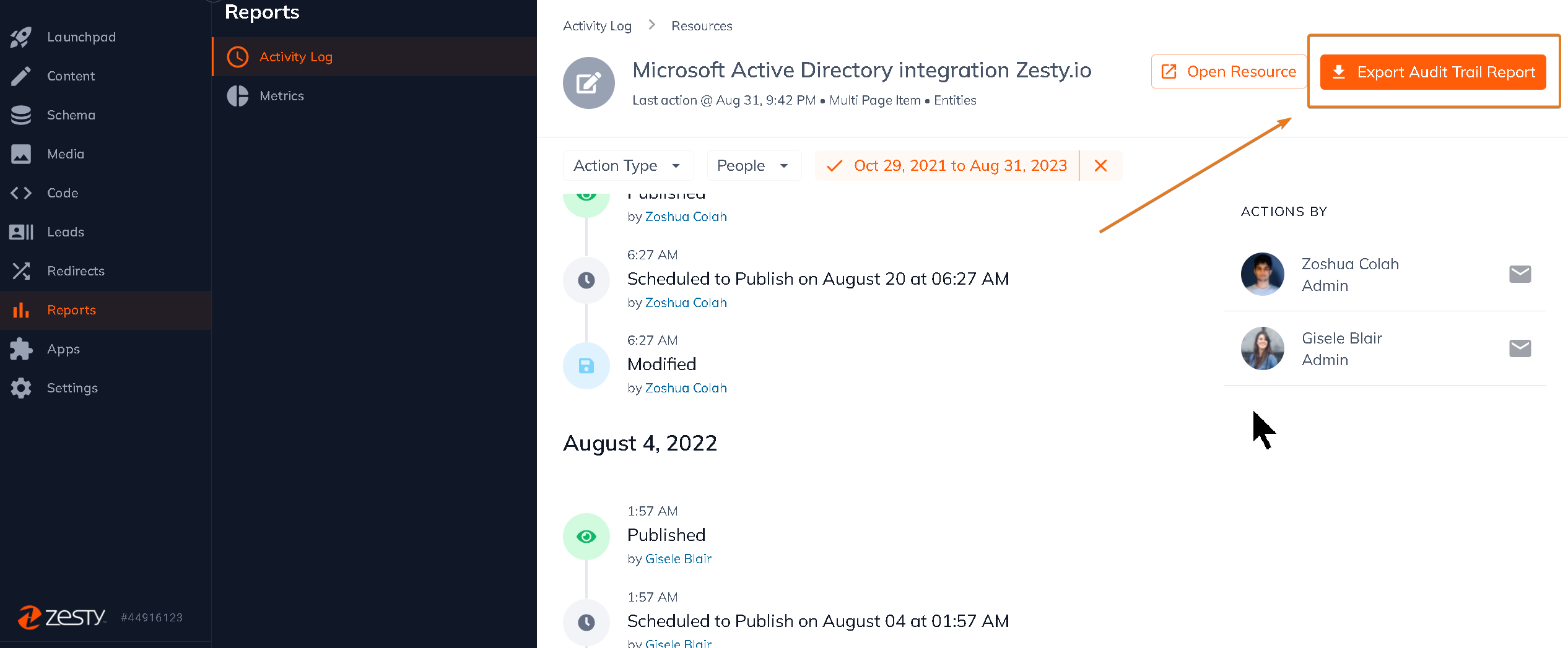 Step 4: In the new tab, click on the blue "Save" button (in the bottom center)
#
Make sure you have the destination set as "Save as PDF" and the checkbox for "Background Graphics" selected.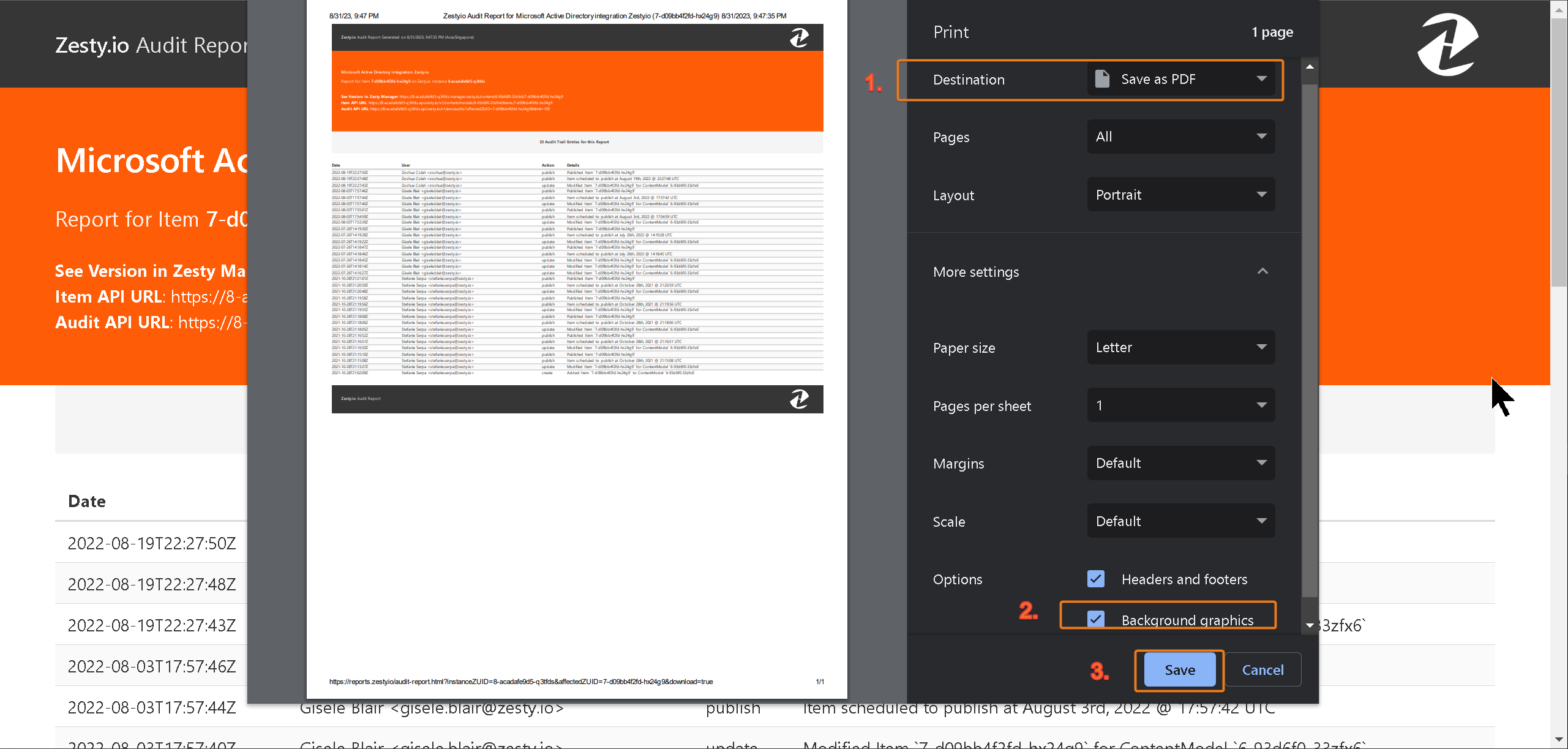 Connect with Content Experts
Book a free 15-minute consultation with a content expert. Discuss your application, pain points and requirements. Understand how Zesty's lower total cost of ownership, features, functionality can elevate your business by creating extraordinary digital experiences.
Trusted By
G2 MOMENTUM LEADER
---