View Instance Activity Insights
How to use Activity Log to view the actions a user has taken on different resources
With Activity Log Insights, you can learn what kind of resources your team has been working on. This can allow you to better allocate how your team spends time on tasks ensuring you meet your project objectives faster. Below are the steps on how to access these insights.
Step 1: Click on Reports in the left navigation bar
#
The Activity Log should open by default to the "Resources" tab.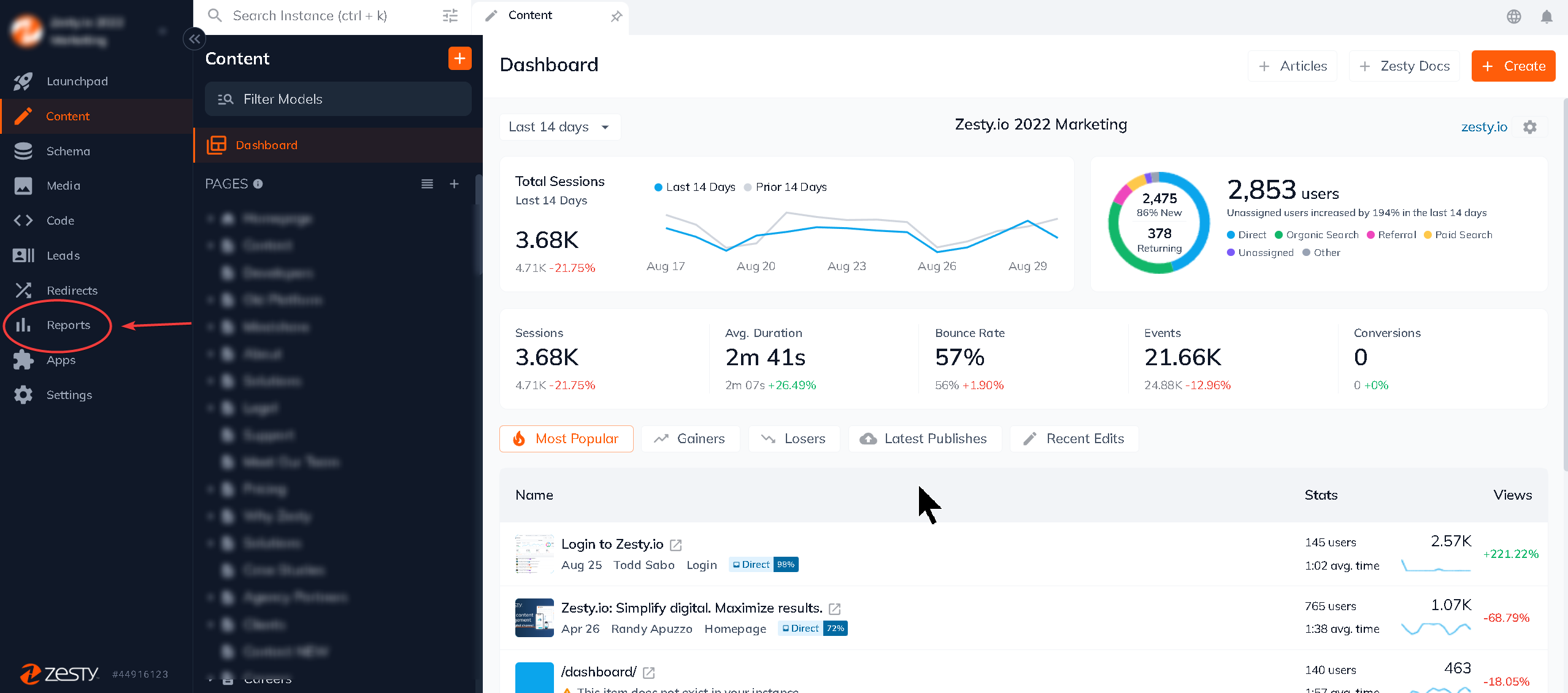 Step 2: Select the "Insights" tab on Activity Log
#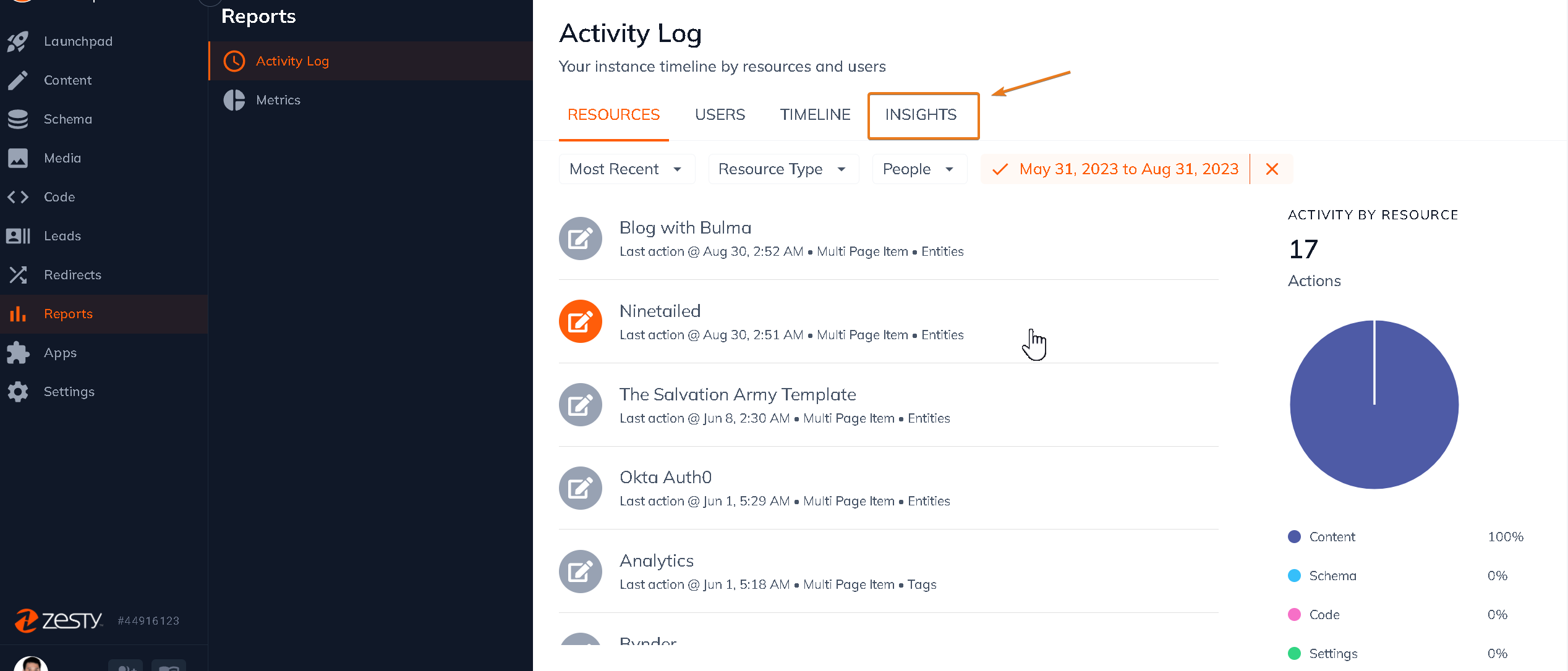 Step 3: View insights about your instance
#
Here you will see a breakdown of your activity by resource and your top 5 active users. You can further filter your insights by action type, user, and date.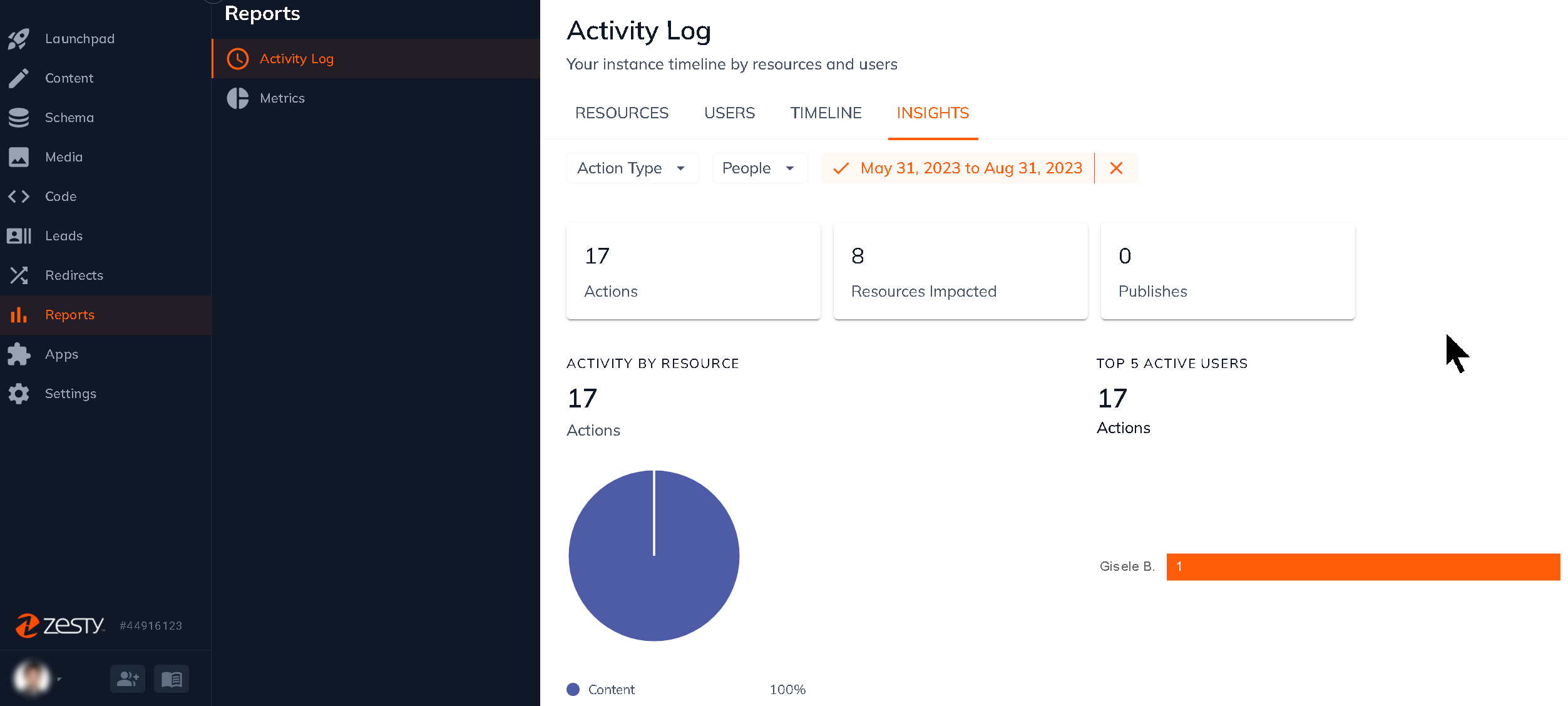 Connect with Content Experts
Book a free 15-minute consultation with a content expert. Discuss your application, pain points and requirements. Understand how Zesty's lower total cost of ownership, features, functionality can elevate your business by creating extraordinary digital experiences.
Trusted By
G2 MOMENTUM LEADER
---