Files
In Zesty, you can upload a variety of files such as PNGs, JPEGs, SVG, PDF, MOV, Mp4, GIF, PDFs, and more. Once you upload a file to Media anyone in the instance can preview it, get important information (such as the name, ZUID, URL), make quick edits using our "On-The-Fly" editor, and use it in content. The below pages in this section document how you can do the same.
Learn how to: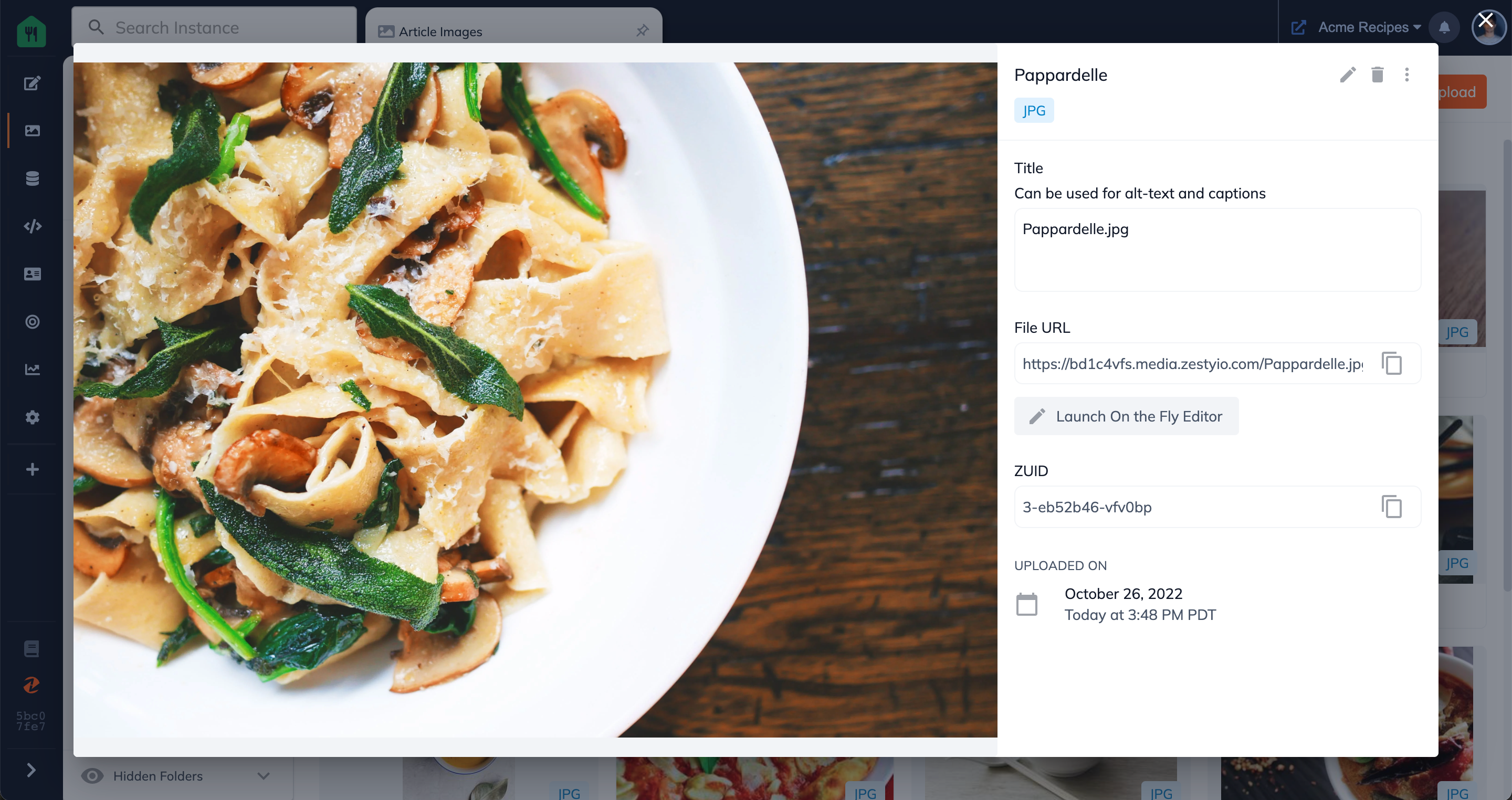 Connect with Content Experts
Book a free 15-minute consultation with a content expert. Discuss your application, pain points and requirements. Understand how Zesty's lower total cost of ownership, features, functionality can elevate your business by creating extraordinary digital experiences.
Trusted By
G2 MOMENTUM LEADER
---