Chrome Browser Extension
Use the Zesty.io Chrome Extension, WebEngine View Explorer, to see on page details for the currently viewed model
Zesty.io Chrome Extension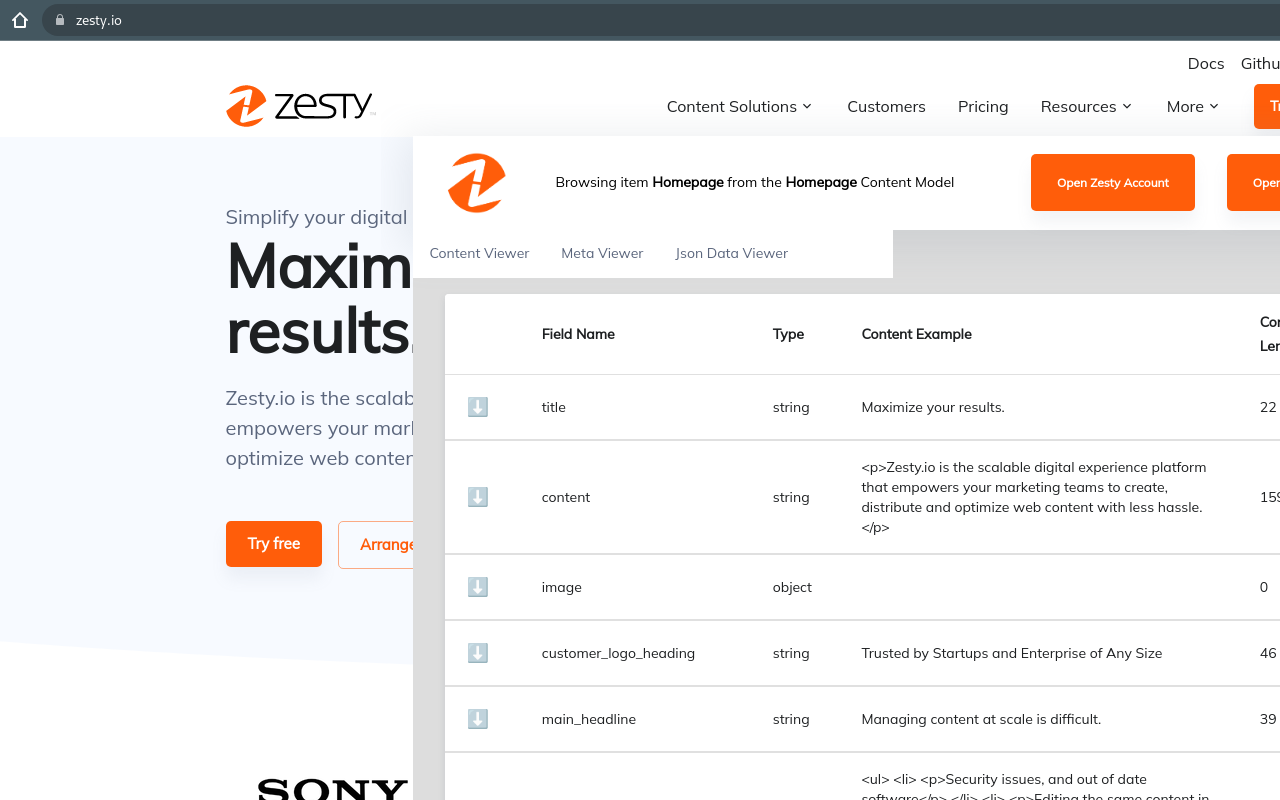 The Zesty.io chrome extension, WebEngine View Explorer, allows you to gain insight into the current pages models and have quick links to in app management of these resources. View this codebase on github.
Connect with Content Experts
Book a free 15-minute consultation with a content expert. Discuss your application, pain points and requirements. Understand how Zesty's lower total cost of ownership, features, functionality can elevate your business by creating extraordinary digital experiences.
Trusted By
G2 MOMENTUM LEADER
---