GraphQL
Endpoints available to power a GraphQL (GQL) server
Zesty.io provides endpoints to power a GraphQL server for any instance, you can follow a full tutorial to launch an Apollo GQL server by using this code base on Github: https://github.com/zesty-io/graphql-zesty
How to Turn on GQL
For any Zesty.io Content Instance you may turn on the GQL setting in the Manager UI > Settings > Developer.
The settings are named [developer][gql] and [developer][gql_origin], if these setting are missing from your instance, you may reach out to the support (support@zesty.io) and request to have it added.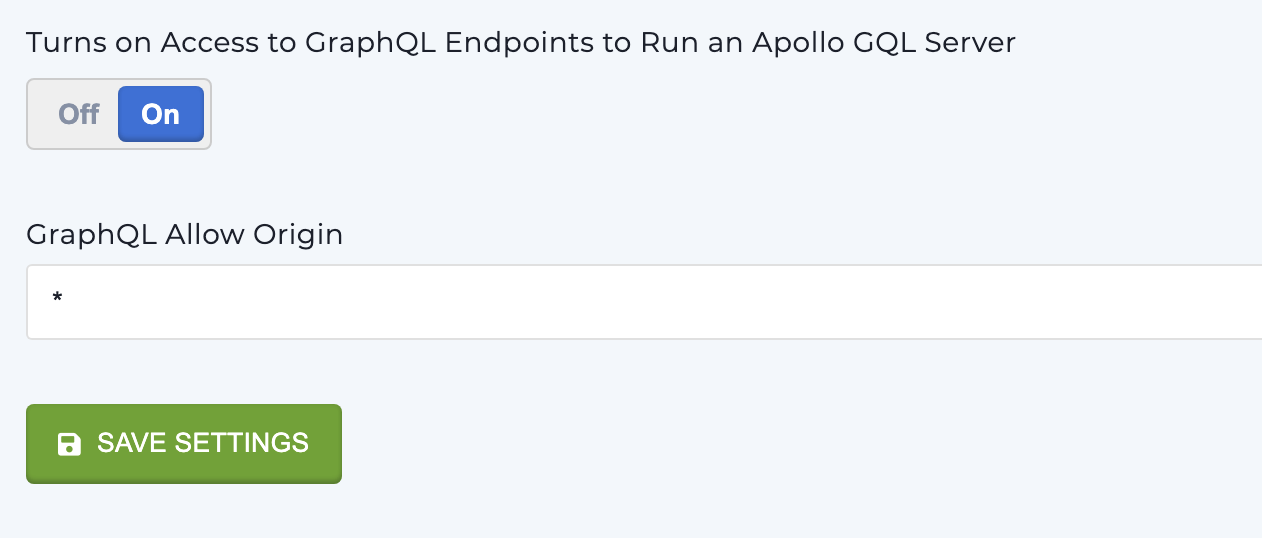 How to Use GQL
When GQL is turned on, endpoints will become available at the instance domain like https://www.acme.com/-/gql/ which is a map file that shows all the endpoints needed.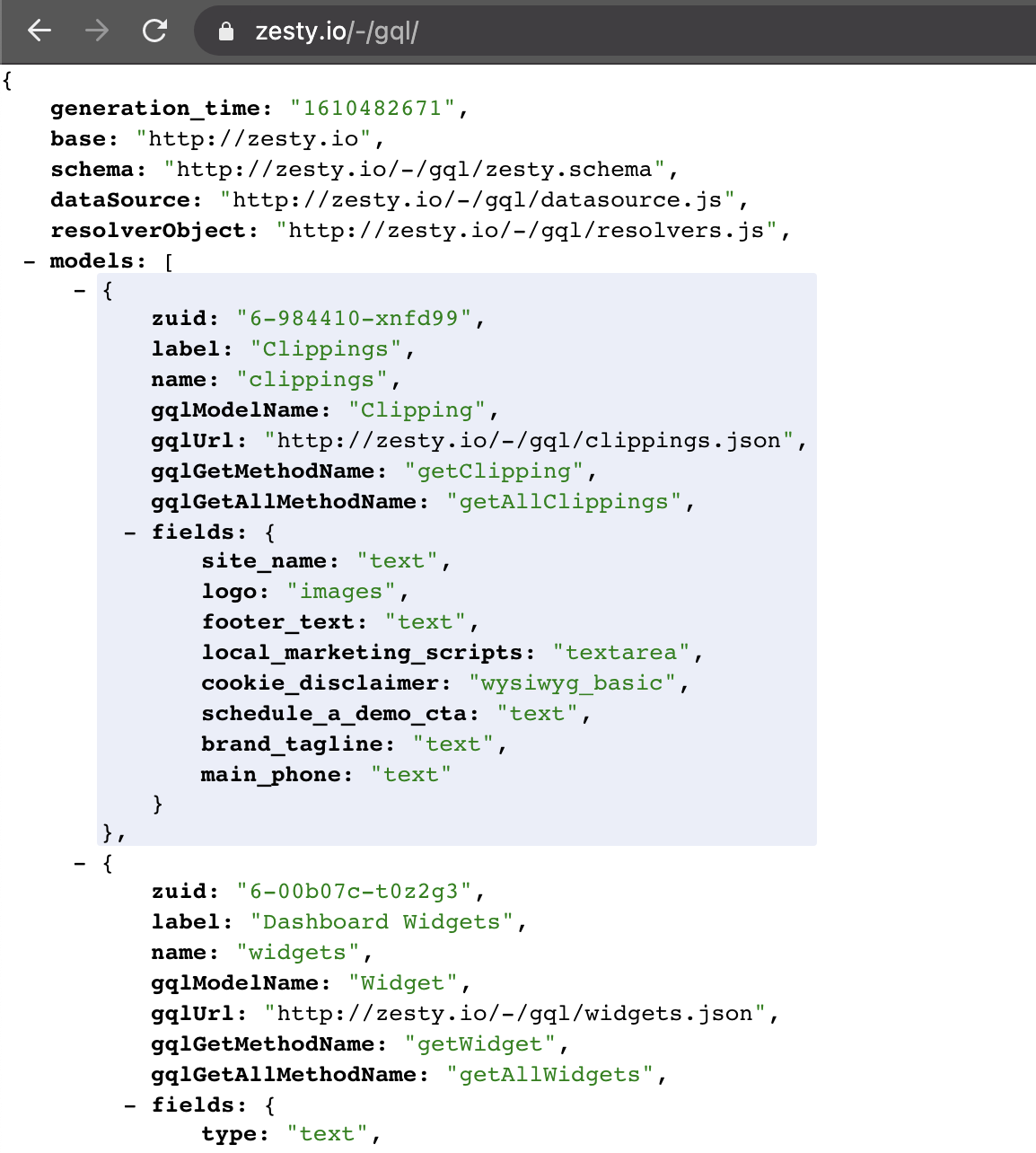 Deploy a GQL Server
To deploy a GQL server using Zesty.io, use this code base: https://github.com/zesty-io/graphql-zesty
Connect with Content Experts
Book a free 15-minute consultation with a content expert. Discuss your application, pain points and requirements. Understand how Zesty's lower total cost of ownership, features, functionality can elevate your business by creating extraordinary digital experiences.
Trusted By
G2 MOMENTUM LEADER
---