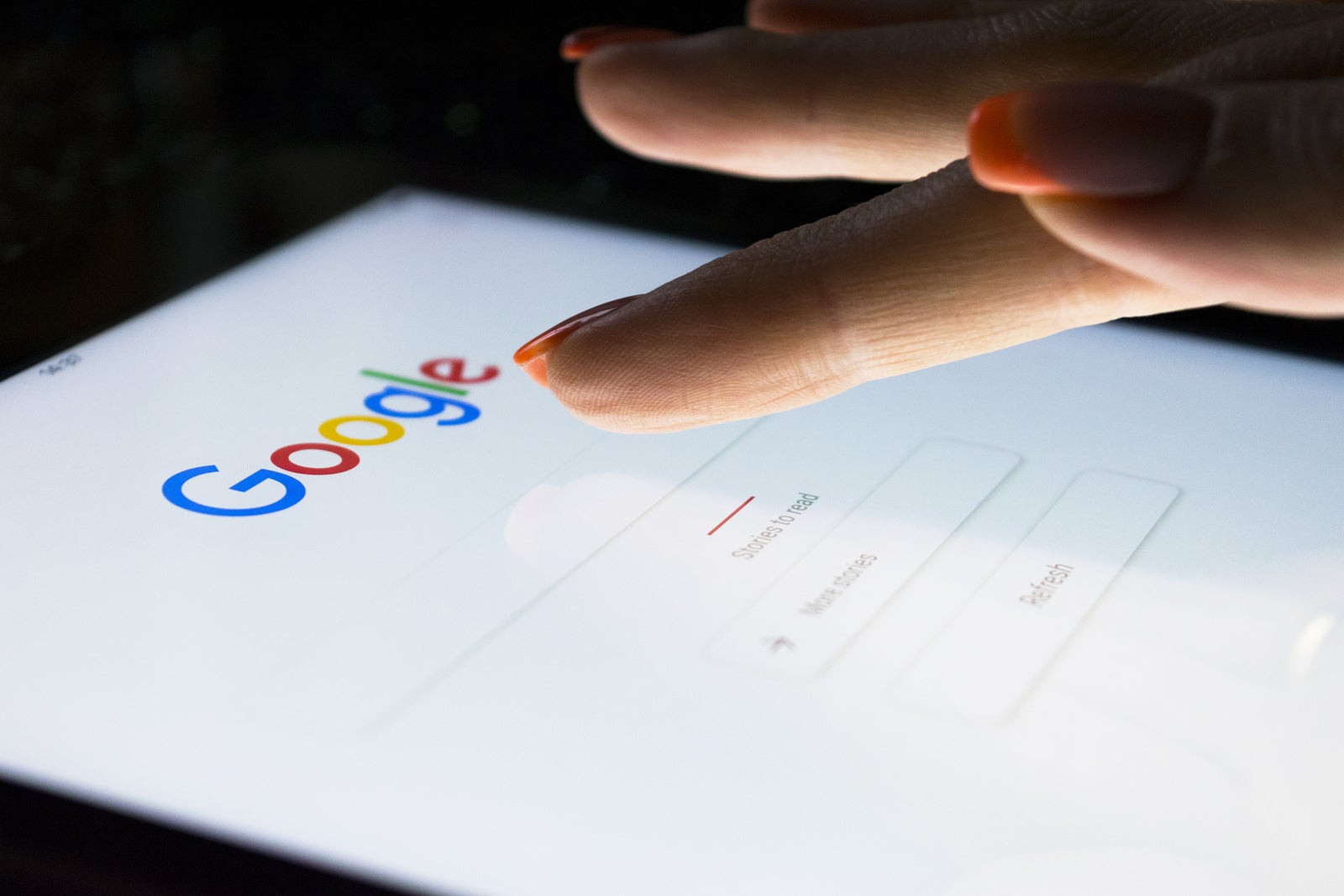 Calling all content strategists: get ahead of the curve in 2019 with these tips for optimizing your content to rank higher in search!
As we know, your CMS plays a large role in how content is served, but it's just as important to ensure content is optimized for trends in 2019. Plus: consistency is key. Making a checklist of all of these tips and ensuring they're completed when creating content will turbo charge your organic search efforts. 
Optimize your Title and Headers with Keywords
Throughout your content, you'll be writing about one particular keyword and related keywords. But, it's important to remember that main keyword needs to be in the title of your page, the URL, and your H1 tag at the least.
Using keywords in header tags is a great way to let Google (and your reader!) know what content is where, and helps both navigate your content with ease. Adding headers is easy: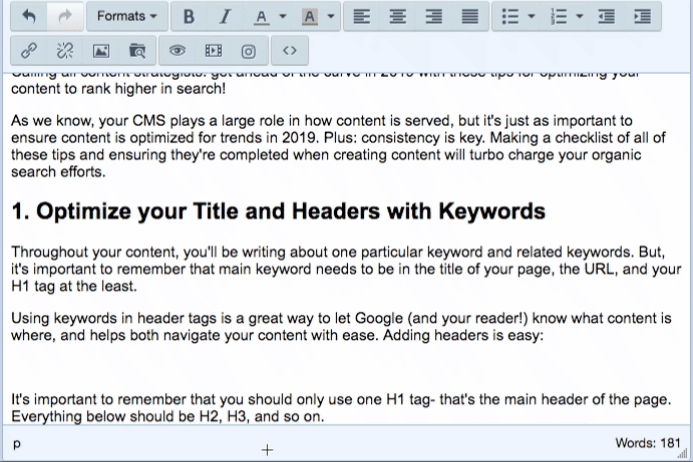 It's important to remember that you should only use one H1 tag- that's the main header of the page. Everything below should be H2, H3, and so on. Continue to use keywords and related phrases in the following headers, but ensure that your main keyword is in your H1.
There are many tools that Google provides free and out-of-the-box to ensure content teams have access to knowledge around their content and performance.
Get Google's Data on You
First and foremost, ensure your website is set up with Google Search Console to keep up on important SEO warnings, notifications, and more. 

While other platforms like SEM Rush are great tools to use that will help alert you of content or structure issues such as 404s or 301 redirects, Google Search Console is where Google will directly let you know of any issues crawling or indexing content, as well as any penalties against your site. You'll also get some insight into keywords that drive traffic to your site and backlinks, but other platforms such as SEM Rush will dive much deeper into that data than Google Search Console. 
Ensure Google Crawls New Content with an XML Sitemap
While Google can access your content by crawling, wouldn't it be better to ensure new content is crawled immediately? Upload your XML Sitemap to Google and ensure that new content is found quickly. Depending on your CMS, you may need to find a plugin that will export your XML sitemap, whereas other CMSes such as Zesty.io may automatically do this for you.
Choose Your Primary Domain
Whether you use https://www.yourdomain.com or https://yourdomain.com is irrelevant in terms of SEO. It's imperative, however, that you set your preferred domain with Google Search Console and in your CMS settings. So, pick a lane, and let Google know which one you'll be using.
By not setting your preferred domain, Google essentially sees https://www.yourdomain.com and https://yourdomain.com as two separate websites, which may mean you could be penalized for duplicate content on your own site, severely impacting your content's performance. 
Secure Your Site with HTTPS
If you haven't already done this, now is the time! Since Summer of 2018, Google has been enforcing HTTPS in Chrome and alerting users of insecure sites. We anticipate that in 2019 this trend of ensuring security will only heighten, and this is the first step to making your site more compliant with Google's standards. 
Continue to Build Links in 2019
Nope, it's not over yet! External links are still as important as ever in 2019. The aforementioned tool SEM Rush is a great tool to help you get started building and tracking external links.
And, don't forget to continue building internal links. Not only do internal links improve user experience and help them through your site, but they also help provide better data on other analytics such as pageviews, time on site, bounce rate, and more. 
Finally, it's crucially important to speed up page load times. It's important when it comes to user experience, but Google takes speed into account as well when ranking content. Use the Google Page Speed Insights tool to see how a few of your content pieces load and are optimized. Google will also let you know how to increase the speed of these pages after analyzing.
Additionally, your CMS could be the thing that's slowing your pages down. Depending on a few factors, such as CMS, servers, CDNs, and more, learn how your technology affects your content delivery and page load times.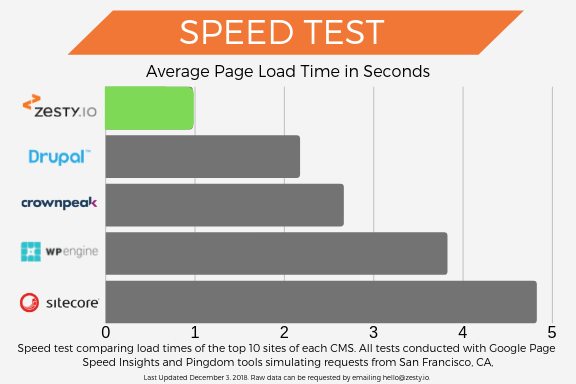 Hopefully you have most of these trends covered, but if not, now is the time to ensure your website is content-ready for 2019. Having the foundation ready to support a content strategy with high velocity is key to propelling your content marketing's performance. Good luck and Happy New Year - we're excited to see where your content goes in 2019!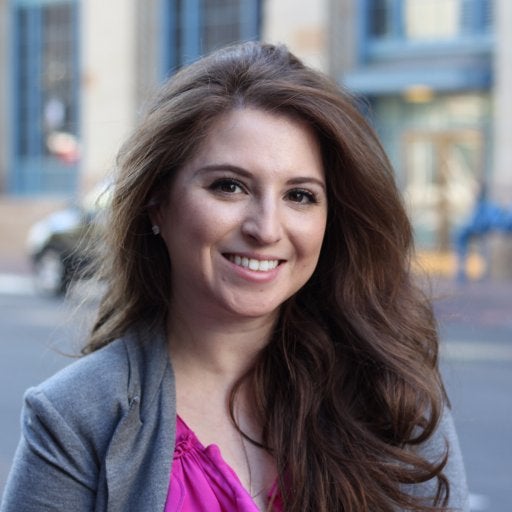 By Chloe Spilotro
Hooked onto the platform since first using it through the Zesty.io Incubator Program at the University of San Diego. Passionate about all things marketing, IoT, and helping businesses leverage technology to grow and become major players in their industries.
Related Articles
---