Marketing Trends
First-Party Cookies vs Third-Party Cookies: Explaining the Cookie Trend
Today, users expect greater privacy, control, transparency, and choice over their data. In keeping with this, Google will be ending support for third-party cookies, forcing businesses to leverage first-party data instead. 
As many of us know, this change will require a shift in marketing strategies over the next year. The first step is to understand the change in how cookies will be used, the differences between first- and third-party cookies, and strategies to plan for the future.
The Cookie Revolution
A cookie is a small text file that captures and stores user data when they visit a site. It makes it easier for websites to keep track of your visits, allowing them to improve your experience on the next site visit. Cookies provide marketing teams with insight into user behavior, enabling them to refine messaging, improve CTAs, deliver better recommendations, and develop better campaigns for their audiences.
For many years now, cookies have been an integral part of the Internet for digital marketers as a way to track online users, provide targeted ads, and personalize customer experiences. However, in recent times, consumers have grown increasingly wary of how these websites— or third-party entities—manage and use their sensitive data. 
In response to this concern, many regulatory bodies, such as the ePrivacy Directive, redefined and set up laws to ensure the ethical and consensual use of consumer data. Non-compliant institutions are subject to fines of up to €10 million or 2% of annual global turnover under GDPR. 
These laws require businesses to get consent and be explicit about the data they collect through cookies and how they use it. While this law was effective in ensuring compliance with data privacy regulations, 43% of websites surveyed in a Deloitte Cookie Benchmark Study strongly urged users to accept all cookies.
This brought even greater consumer awareness of the use of cookies, especially the intrusive business practices regarding online privacy. Moreover, with Google's ending support for third-party cookies, digital marketers have rightful concerns about the possible consequences of going cookieless.
Read more: Building JavaScript Cookies: Everything You Need to Know 
The Differences Between First-Party Cookies vs Third-Party Cookies
First-Party Cookies
First-party cookies are created by your brand's website to collect data on user sessions and enable better browsing experiences on subsequent visits. Data collected can include shopping cart items, personal information such as names, login credentials, location data, previously browsed items, purchase history, and pages visited. 
Generally, first-party cookies are regarded more positively than other types of cookies. First-party data can be very effective in segmenting your customer personas, personalizing your website, building greater consumer trust, and improving customer experiences.
Third-Party Cookies
Third-party cookies are developed by third-party entities outside of the website domain a user is visiting. They are primarily used to track user activity and display relevant ads based on those activities. Any brand can access third-party cookies by placing a third-party server code on its site.
In practice, suppose you're searching for Oculus headsets on Amazon but don't end up buying them. However, after you close the session and your laptop, you get ads for the same product when visiting a different site.
Third-party ad tech providers are responsible for storing and managing lines of code needed to track and deliver ads across multiple websites. As a website owner, brand, or publisher, you can place their codes on your website to earn money through their ad network. All websites on the ad network can access third-party cookie data to serve ads based on user browsing behavior.
The Impending Demise of Third-Party Cookies
Third-party cookies are being phased out. This comes on the back of Google announcing its plans to end support for third parties in 2023. Consumers, in particular, are concerned about its invasiveness and privacy implications, prompting many to use ad blockers to prevent third-party tracking and ads. 
To further signal its impending doom, Apple also extended its Intelligent Tracking Protection (ITP) to macOS Monterey and iOS 15, which prevents third-party cookies from being used to track users, collect fingerprints, and serve ads. While the imminent end to third-party cookies is a huge victory for consumer privacy and data protection, it poses a challenge for advertisers. 
What's Next? Building on The Strength of First-Party Data
The way advertisers and digital marketers reach new audiences will need to change. The good news is that first-party cookies are still available. One approach to consider is to rely heavily on first-party cookies to drive ads and personalization efforts. The focus of digital marketers should shift away from advertising as a way to generate sales to conversion rate optimization (CRO), which focuses on creating a better user experience.
To prepare for the imminent end of third-party cookies, you should:
Create your personalization strategy: Before you start with web personalization, you need to develop a clear and detailed strategy on why you need it, what you hope to achieve, and the steps you need to take. 

Seek customer consent: While personalizing with first-party data is crucial, make sure to get consent on how you plan to use the gathered data to improve their browsing experience.

Gather first-party cookies: Since third-party cookies are ending, you need to prioritize the use of first and zero-party data. As defined earlier in this article, this kind of data is the ones you gather on your own through your different channels or the ones supplied by the customer on their own. You need to identify solutions such as a customer data platform (CDP) or client relationship management (CRM) to properly gather and structure these data across your digital channels.

Segment customers based on personas: You can segment your customers based on their demographics, location, purchase history, page visited, cart items, etc., based on your organization's goals.

Integrate core solutions:  Having an API-first, headless CMS is essential for personalization. You need to integrate all essential solutions such as a CRM, CDP, personalization engine, and analytics with your headless CMS.

Track personalization KPIs and refine strategy: No strategy would be complete without benchmarks and a means of measuring them. Make sure to leverage an analytics solution to help you track different personalization metrics.
Marketers will need to leverage first-party data to develop multiple customer personas. These personas can be segmented using their demography, purchase history, location, app engagements, and more. In order to do that, you can use a headless CMS like Zesty.io and any client relationship management (CRM) of choice. 
Wattpad—a global publishing platform for readers and writers— chose Zesty.io to help drive its personalization and gamification efforts. By leveraging their first-party data, Zesty.io was able to create a gamified and personalized bespoke solution based on a writer's publishing efforts and frequency. 
Want to know how to do this? Read this piece on how to personalize your website using Zesty.io.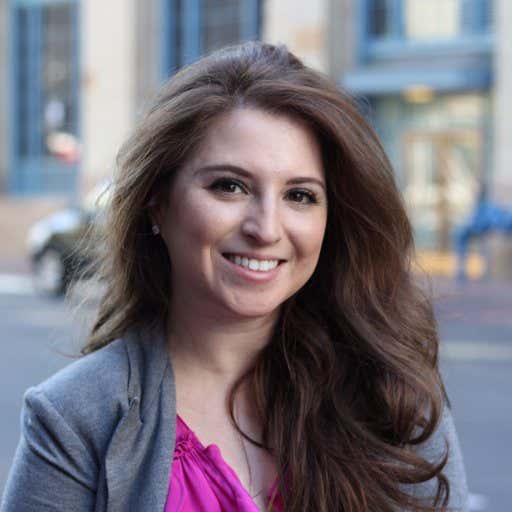 By Chloe Spilotro
Hooked onto the platform since first using it through the Zesty.io Incubator Program at the University of San Diego. Passionate about all things marketing, IoT, and helping businesses leverage technology to grow and become major players in their industries.
---