Kickstart your digital personalization strategy with this guide
Personalization is a hot topic in marketing, and rightfully so. Research shows that 71% of consumers expect it, and 60% will buy again if they receive a personalized shopping experience.
As competition for online attention continues to accelerate, enterprises need to prioritize website personalization as an essential part of their business strategy.
This article will guide you on how to implement an effective website personalization strategy, including:
What is website personalization?
Challenges to consider
Reasons to opt for personalization
Types of site personalization
5 tips for starting your personalization strategy
How to set up personalization with Zesty.io and Salesforce
What Is Website Personalization?
According to Gartner, "personalization is a process that creates a relevant, individualized interaction between two parties designed to enhance the experience of the recipient." In this sense, website personalization means providing a tailored experience to all visitors to your site. 
But how can you do this? 
Customizing information based on past purchases, demography, behavior, and geographical data are opportunities for personalization. This opens the door to enhanced digital experiences, higher conversions, better retention, and ultimately higher ROI. 
In the past, a personalized site could be one that only says "Hello Jane" when signed in.
Today, site personalization goes beyond this. It can encompass several digital channels, delivering recommendations, pop-ups, navigation guides, multi-language, and localized content. Rather than provide generic one-to-many content, enterprises can build up one-to-one relationships with each customer, making them feel understood and valued.
It's an exciting and often overwhelming area to tackle. Personalization can come fraught with challenges, especially as consumers become increasingly aware of privacy issues. Let's take a look at some of those challenges first, then strategies to build out your own personalization playbook.
Personalization Challenges
Despite the numerous benefits of personalization, enterprises still face many challenges, including:
Adblockers: One of the best ways for enterprises to gain insightful data on customer site journeys and preferences is to use cookies. However, users remain wary of them—and rightly so. To combat this, many site visitors use ad blocker tools to stop businesses from gathering data on their preferences or displaying tailored ads. 

Impending end to third-party cookies: Looking ahead, this challenge is about to get harder as many businesses anticipate Google's end of support for third-party cookies. This is in line with the clampdown on many other top enterprises including Facebook and Amazon over ad-tracking. Moving forward, enterprises need to use first-party data to their advantage. 

Volume of data spanning channels: Another challenge facing these enterprises is the sheer amount of data and content necessary to execute and manage personalization on their site. You cannot truly and effectively personalize web experiences without the right technologies. Consider using a headless CMS, customer relationship management (CDP), and personalization engine to deliver personalized customer experiences.
Why Should You Invest in Personalization?
There are a number of benefits your business can gain from investing in personalization:
Identify opportunities: Gathering data from customers on your site gives you insight into their preferences and needs. With that, you can better identify opportunities to optimize your services and deliver tailored engagements and campaigns. 

Retain customers: A PwC study shows one negative experience is enough for 32% of customers to abandon a brand they love. Enterprises can ensure better retention by providing personalized messaging and content.

Increase customer engagement: According to Salesforce, 73% of site visitors expect brands to pay attention to their needs and expectations or else they'll seek alternatives. Customers connect and engage more with sites offering individualized experiences. 

Increase revenue: Personalizing your site experiences brings better engagement and retention, potentially leading to more revenue for your business.

Enable data across MarTech and DXP stack: Marketing goes beyond your site; it encompasses every digital asset you have. Through personalization, you can feed data across your entire tech stack, leading to a robust digital experience platform.
Types of Site Personalization 
There are many website personalization examples to leverage when setting up your strategy. Let's have a look:
Landing pages: Rather than have a generic one-size-fits-all landing page, having personalized pages that customers engage with ensures they feel valued and receive more relevant information. 

Dynamic content: Businesses leveraging first-party and zero-party data can automate typical CTA buttons, on-site banners, and promotions with dynamic content. These kinds of content are individualized for each customer.

Recommendations: Presenting customers with products or content based on previous site visits and interactions. 

Messaging: Brands can tailor notifications and messages to send unobtrusive copies directly to each customer. 

Search: Your site can have customized search experiences built to provide real-time customer-centric results.

Omnichannel delivery: Brands should strive to deliver consistent and personalized experiencesno matter where or how customers access the site—mobile phones, laptops, or tablets. 
5 Tips on Starting Your Website Personalization Journey
Have a Plan and Goal In Mind
Your website personalization strategy shouldn't be detached from your overall marketing goals. It should permeate across all your digital touchpoints. 
First, know the reason why you need personalization. Then, build a plan to address this reason. If your goal is to increase retention over a certain period, then your plan should involve identifying why customers are leaving. 
Establish a plan to collect first-party and zero-party data. This data will help you optimize your site and deliver relevant, individualized content to your users. Afterwards, you should decide on the tools to use, metrics to track, and the channels or touchpoints to engage customers.
Ensure Your Data is Clean
Don't just gather all the data in the world in the name of personalization. It's not about the amount of data you have but how relevant they are to understanding your audience. Is your data clean and valuable? That's why you need to have the best platforms to help you gather and clean data across all touchpoints. 
You shouldn't get caught up trying to gather all the information. Get relevant first and zero-party data: basic customer information, demographics, location, purchase intentions, and expectations. 
Embrace Omnichannel Personalization
Customers interact with a business across many touchpoints and devices—and your personalization strategy needs to reflect this. That could mean continued experiences served across channels, so that when a customer visits your site on their laptop and then phone, they are not seeing disjointed experiences (or having to run through the same basic experience again). 
Serving content to multiple digital channels calls for the use of a headless CMS like Zesty.io. Having a headless CMS that supports personalization can ensure personalized content delivery across all customer journeys. 
Track and Measure Key Indicators
For every strategy, you should have clear attainable indicators for success or growth. So, remember to track different metrics relating to your personalization goals. Examples of KPIs to measure include:
Website traffic to lead ratio

Conversion rate/bounce rate

Average session time/number of pages viewed

Click-through rates

Average order value

Number of registered users
Build a Best-of-Breed Marketing Tech Stack
For enterprises to gain maximum value from personalization, you need to build a robust tech stack that encompasses several tools and technologies. For starters, you want to leverage composable best-of-breed technologies such as a headless CMS, CRM, CDP, search, analytics, DAM, and more. Having these tools ensures you gather and deliver personalized omnichannel content.
Once you have your tools ready, you want to ensure seamless integration of all products, leveraging the necessary developer skills.
How to Set up Web Personalization With Zesty.io and Salesforce 
Since personalization entails providing targeted content to your customers, you need an API-first CMS and CRM to collect and serve content to each customer. A headless CMS like Zesty.io integrates seamlessly with a CRM like Salesforce or Hubspot to enable personalization. 
First, you want to define your customer personas based on their demographics, preferences, sales history, and site engagements. Second, you should define all the personalized content for your site including banners, CTAs, recommendations, etc. For each content, you'll need to assign it to the relevant customer personas. Be sure to have default or fallback content. To know how much content you need, just remember:
Required content pieces = Personalization Areas (Pa) x (Number of Personas + 1)
There are several ways to personalize your site. One way is to leverage user browser cookies. If found, the CMS will query the Salesforce API for specific user data to load on-page, otherwise, it'll serve the default content. For more information, read this guide on how to personalize your website content using a CRM like Salesforce.
Getting Started With Website Personalization
Building a website personalization strategy may seem overwhelming at first, so it's a good idea to take it one step at a time. As mentioned earlier, know why you need personalization and identify clear metrics for success. Then prioritize gathering first-party and zero-party data, adopt an omnichannel strategy, and leverage best-of-breed technologies. 
Start with a headless CMS like Zesty.io. It integrates easily with your CRM or personalization engine. Moreover, it can serve as your digital experience platform, building on the principles of MACH architecture, and helping to future-proof your tech stack. 
This was the goal when Wattpad—a global platform with over 90m users—sought out Zesty.io to build and personalize their content hub for both readers and content writers. It required a bespoke implementation. To great effect, they are now using Zesty.io to gamify and personalize content based on writing frequency and publications.
Want to see more stories like Wattpad's and learn more about personalizing your site? Subscribe to our newsletter below, where we serve up stories like this directly to your inbox.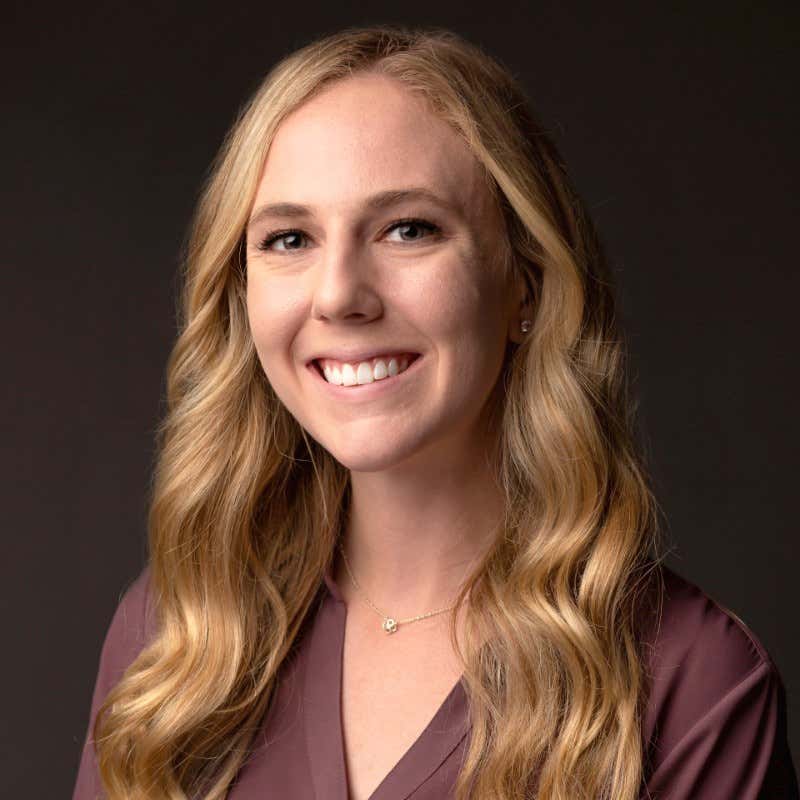 By Katie Moser
Katie is the Senior Marketing Manager for Zesty.io. Her expertise lies in crafting marketing strategy, with an emphasis on content and digital marketing. Having spent too much time in clunky CMS's, Katie understands the need for a CMS that works with you - not against you. In her free time, you can find Katie in San Diego enjoying the sunshine at the beach or on hikes.
---