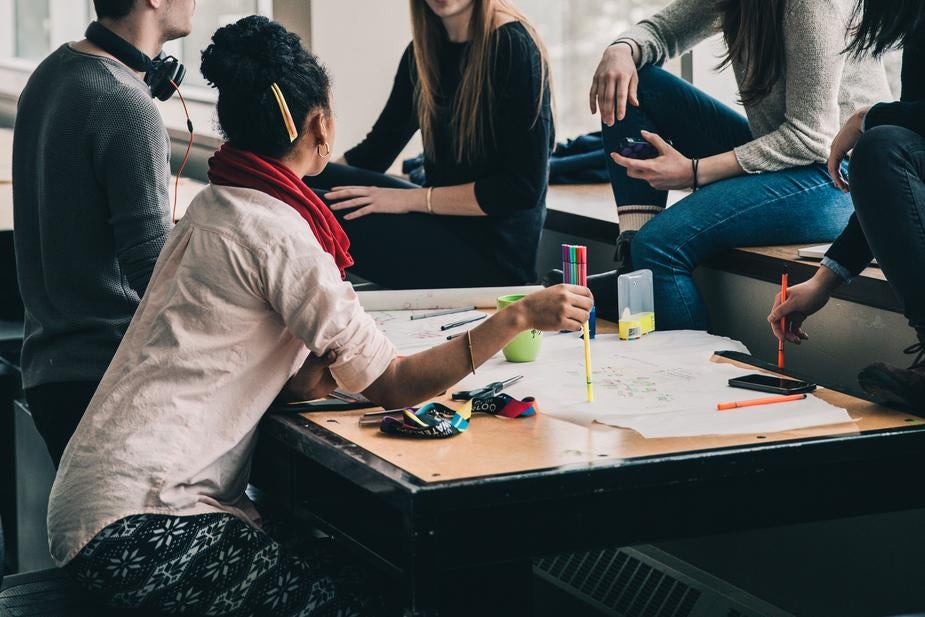 The MarTech landscape has become far too diverse for agencies to stay locked into a single-vendor partnership. Back in 2009, not many MarTech companies had agency partner programs, it was literally unheard of. Fast forward to the present day and we are seeing an exponential growth of MarTech companies offering an agency partner programs with the aim to acquire new customers, whilst providing their services to agencies in return.
Why Are Agencies Are Partnering with MarTech Companies?
It's no secret that agencies want to please their clients, and the best way to please a client is to deliver a consistent (and ideally great) product or service.
With that in mind, the benefit of partnering with a MarTech company becomes clear:
By partnering with a MarTech company, your agency gets to utilize the vendor's recognized technology, allowing you to deliver great work using reputable tools that your customers will appreciate.
Plus, by specializing in using one type of technology, you can develop expertise in that field, or with that particular technology or framework. That specialization will lead to customers coming to you thanks to your track record of delivering projects using technology they respect.
Finally, and perhaps most importantly, most MarTech vendors give their partners additional support options, templates, tools and code access to help agencies build bespoke solutions for their clients.
How to Pick the Best MarTech Partners?
With so many MarTech companies to choose from, it can be quite tricky to choose which one to partner with. But choosing your MarTech agency partner program usually boils down to the following three factors:
Your business objectives: First, figure out where you where you want to steer your agency. Do you want to specialize in eCommerce technology? Graphic design? Outbound marketing? SEO? The choice is yours, but making it early is vital.

What your client wants: Once you figure out which niche best suits you and your agency, you need to evaluate what your target customer (or, maybe even your existing customers) need. Their needs should help dictate your partnership decision.

Your budget: This one is less about research, and more about hard numbers. Figure out your partnership budget, and try not to break the bank.
To help you decide which MarTech agency partner program you should go for, we've listed 40 of the best MarTech agency partner programs which are dominating 2018 — and we categorized them, too!
Best Agency Partner Programs
Partnering with Zesty.io can help you deliver multiple enterprise-level websites more efficiently and quicker. Zesty's own in-app communication tool helps to build better client relationships in real-time and you can gain exclusive access to information on Zesty.io features, benefits and new product releases. As for your clients, Zesty.io can improve efficiency in marketing and maintain a solid web presence.
Want to become a partner? Let's work together!
Wistia can help your agency grow by providing video services to your clients. Video content has proven to be a great way to increase the size of your client retainer. And a good video strategy can engage your audience, convert more leads and increase revenue.
Qualifying as a Google Partner gives your agency a number of benefits. Your agency gets awarded with a Google Partner badge, the ultimate recognition, that can be used on your website and marketing materials. And it shows proof that your agency has passed the Google Adwords product certification exams and also shows that you're up to date with the latest knowledge of their products. Your agency can also specialize in a number of AdWord products including Search Advertising, Mobile Advertising, Video Advertising and Display Advertising.
Pantheon's platform provides you with a platform to build, launch and manage your client's websites. With over 1,000 agency partners, Pantheon is a well-established web development and hosting environment. The platform gives you access to professional development tools in order to create well-designed and efficient websites.
Similar to Wistia, Vidyard is another partner program that provides a video service. Claiming to be able to increase conversion success by 450 percent, what is different about Vidyard is they used to be an agency too. So they understand your needs, and their partner program is built especially for you.
Contentools enables agencies to manage consumer content at a scale. It even assists with hiring freelancers as and when required. Contentools helps content marketers who feel overwhelmed by the dozens of tabs and tools they use to manage each piece of content for their clients. Contentools ends the constant cycle of sharing content from Google docs, updating spreadsheets, updating Trello, chasing freelancers and uploading content onto a blog. Contentools enables marketers to manage all of this in one place.
Ceros is a design studio that allows you to produce interactive content experiences like ebooks, infographics and landing pages without any coding expertise. It helps to liberate your client from the static landing page since interactive content can gather smarter insights, boost engagement and increase conversions.
To get the most out of your customer data so you can create a more meaningful customer experience, then look no further than Tealium. Many recognizable brands have leveraged Tealium to gain further insight into customer data to identify trends and changes in consumer behavior. In order to become a certified partner, you must meet a specific training criteria.
MarTech Partner Programs That Help Agencies with GDPR Compliance
Shopify is one of the most trusted eCommerce platforms that is out there. Partnering with Shopify will provide your agency with a comprehensive suite of marketing, creative and development services that you can utilize for your clients. You'll even be added to their public directory as well, helping your agency improve your outreach.
With PepperJam's agency partner program, you get access to the world's leading-edge affiliate marketing technology platform. The technology enables agencies to help drive results for their clients through a number of affiliated marketing channels such as dynamic commission, online and offline couponing, advanced attribution and much more.
BigCommerce is an eCommerce platform that is built for marketers, with more SEO and marketing tools than any other platform. With BigCommerce, you can design high-quality eCommerce sites whilst benefiting from a low cost of ownership so you can attain higher profit margins. In addition, BigCommerce is able to integrate with hundreds of industry-leading APIs so your client gets access to the best applications available.
Launched in 2014, Slack has become one of the fastest-growing business applications in history. Slack acts as a collaboration hub which aims to help teams to work more productively, improve communication between team members and share resources on a single platform. Companies who have partnered with Slack have seen an increase in adoption, deeper user engagement and better delivery of a customer experience.
Zurv is a web design and development company that partners exclusively with creative marketing agencies that deliver advertising campaigns. Zurv helps creative agencies manage their client's website whilst providing a number of web services including web design, hosting, eCommerce integration, content creation and email marketing. They also do Web App Development too.
Fluent is a customer acquisition marketing company. By partnering with Fluent, you gain access to comprehensive customer data so you can identify customer trends and behaviors so you can create compelling marketing campaigns to various channels. Fluent is ideal for agencies who want to grow their client's customer base through top-of-the-funnel activities.
Branch provides their agency partners with the leading mobile linking platform along with solutions that can unite user experience and measurement across different platforms, devices and channels. Branch's platform is fully integratable with app development, measurement platforms and email marketing solutions. The company specializes in deep linking which enables users to get a better user experience over a mobile device.
Adjust is a mobile measurement company that gathers analytic data from all your marketing activities on to a single platform. Partnering with Adjust can enable your agency to integrate the tools provided by Adjust with your platform so you can help your clients make smarter marketing decisions. The data can be customized and tailored to suit your client's needs.
AdEspresso automatically helps to optimize both your Facebook and Instagram ads to boost conversion. You can run A/B testing of multiple variants of your ads in a matter of a few clicks and you can also measure the success of your ad campaign through its analytic tools. AdEspresso also offers a free 14-day trial so you can get a feel for the system.
Stencil helps your agency create designer-quality images in a fraction of the time. Its user-friendly interface helps users create images in seconds and you also have access to over 650+ templates and over 1.5 million background photos. Agencies can partner with Stencil through their affiliate program where agencies can gain 30 percent commission and have their own dashboard.
Sprinklr is a social media management solution that helps agencies manage all of their channels on a single platform. Partnering with Sprinklr also has a number of benefits, from help and support to having a dedicated development team. But perhaps the most significant benefit is that partnering with Sprinklr gives you access to their clients (over 1200 brands). You can work with Sprinklr to pitch for new business.
Ripl provides a social media marketing solution for small business owners. They help business owners by providing them with easy-to-use tools to create their own animated or live videos via their app. It even tracks engagement too.
Optimizely can help your agency run bold web experimentations for your clients so you can help them deliver personalized customer experience through various connected devices. The experiments can help both you and your client make data-driven decisions so you can help your client grow faster. You can become a certified partner of Optimizely by meeting their criteria.
Databox's agency partner program is free to join. Databox can provide your agency with detail reports to your phone and your smartwatch and they can even be rolled out to your clients as well. The reports can help your client focus on metrics that are important to them. Databox can even pull information from various sources thanks to its highly integratable interface.
Lead Ad Partner Programs
Marketo's lead management features can help your agency drive more top-of-the-funnel activity for your clients, through both inbound and outbound marketing programs. And it can also help convert leads through their landing page builder and progressive forms. Marketo also runs personalized campaigns to help improve customer engagement and to effectively close a sale.
Zapier provides users opportunities to automate and connect apps that you use every day through user-generated functions known as Zaps. For example, let's say you receive an email in Gmail with an attachment, you can create a Zap that automatically copies the attachment to your Dropbox file and sends a notification to Slack. By partnering with Zapier, you can generate new leads whenever your customer undertakes a certain action e.g. customer can automatically subscribe to your mailing via a Facebook Lead Ad.
By partnering with MailChimp, an email marketing solution, your agency is given more opportunities to help your clients grow by increasing your exposure to Mailchimp's customers. You also have access to the latest industry information and email marketing tips too. In addition, you receive 24/7 email support.
Community Management Partner Programs
Sprout Social agency partner program enables your agency to grow both your agency and client's business with their social media management solution. You can also connect with top global social media agencies where you learn and share new insights and collaborate. And you will also receive unparalleled partner training and support.
HootSuite works with thousands of digital marketing agencies, so they are fully aware of the agency-client relationship. Hootsuite can help your client achieve real results with social data and analytic tools to help you get a better understanding of their customer. You can even execute integrated social media strategies as well.
Self-labelled as "The Ultimate Social Media Tool for Agencies", Agorapulse also enables seamless content approval from clients and even gives you a bird's eye view of your team's efforts. Your agency can also control your team's access levels to your client's social accounts, preventing new staff from any embarrassing blunders.
Falcon can help your agency to centralize your client's customer base so all their customer information is in one profile. Each profile can be enriched with data from social media as well as other information like gender and location. You can even segment your customer so you can deliver more relevant communication to boost conversion.
BrandBastion can help manage your client's social media engagement through 24/7 monitoring via their AI and their specially trained human analyst teams. BrandBastion can remove any harmful comments, respond to any customer inquiries and prevent any damaging social media crisis from escalating.
Sendible can manage your client's social networks, schedule messages, conduct customer engagement and measure ROI from a single dashboard. Their partner program offers a number of benefits including discounts and free consultations. Recent offers include using CrazyEgg (heat map tool) for free for 60 days and 30 percent discount on ReviewPush subscription.
Marketing Automation Partner Programs
HubSpot's marketing automation tool can enable you to monitor each of your client's customer behavior to tailor emails, content and offers. In other words, it enables to let your client's customer to find their own path to making a purchase.
ActiveCampaign can not only offer a marketing automation service to generate new leads and run an effective marketing campaign for your clients, they also provide services to help your client manage their business and streamline their processes. You can create automated workflows to help improve your customer's productivity. ActiveCampaign also has an intuitive interface that is extremely easy-to-use.
Hatchbuck is a sales and marketing software that provides email marketing and marketing automation to small businesses and entrepreneurs. It also offers a CRM solution as well. By partnering with Hatchbuck, you can help your clients create personalized automated email marketing campaigns and help them better manage customer relations.
Act-On's partner program can help you deliver marketing automation to your clients and earn a 10 percent referral fee whenever you help your clients navigate the fast-paced MarTech landscape. Act-On's dashboard helps you to streamline the account management process, share assets and even reuse automation programs across different client accounts. Act-On's marketing automation software can be used for both inbound and outbound marketing activities.
Wishpond enables you to create lead generation campaigns for your client via landing pages, forms, popups, promotions and email campaigns. Wishpond's dashboard can allow you to manage multiple client accounts and track the progress of a live campaign and gain an overview of any schedule campaigns. The dashboard also allows for collaboration as well.
Ontraport delivers personal marketing automation from a single platform. It helps guide your client's leads through every part of the funnel by consolidation of both offline assets (i.e. SMS and email) and online assets (i.e. landing pages and digital ads). It also automatically sends leads down personalized customer journey through whatever channel the lead chooses.
Marketo's marketing automation software focuses on building long-term relationships with your client's customers. It finds and engages with the right customer and provides them with the necessary information to learn about the product or service. In addition, it can also filter the best prospects so your client's sales team can focus their efforts on converting them into sales.
Besides gaining access to Infusionsoft's marketing automation software, you can grow your network by joining a community of 1,500 experts and get training and coaching on how to use Infusionsoft more effectively to better serve your clients. Infusionsoft also allows you to streamline your client's business by integrating it with hundreds of leading business apps.
Klaviyo provides marketing automation for eCommerce companies. In comparison to Shopify or Magneto, both well-known ecommerce platforms, Klaviyo provides a superior marketing functionality. Agencies can partner with Klaviyo to help their clients leverage customer data to fuel more effective marketing campaigns. And thanks to the built-in analytics, you can show your clients the ROI that has been generated.
Know of any MarTech partner programs for agencies that aren't listed? Let us know!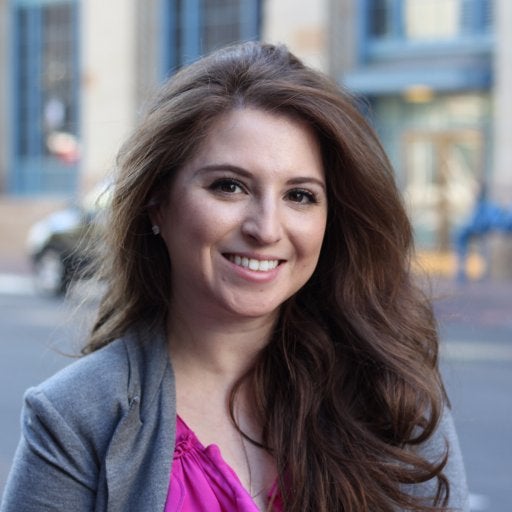 By Chloe Spilotro
Hooked onto the platform since first using it through the Zesty.io Incubator Program at the University of San Diego. Passionate about all things marketing, IoT, and helping businesses leverage technology to grow and become major players in their industries.
Related Articles
---