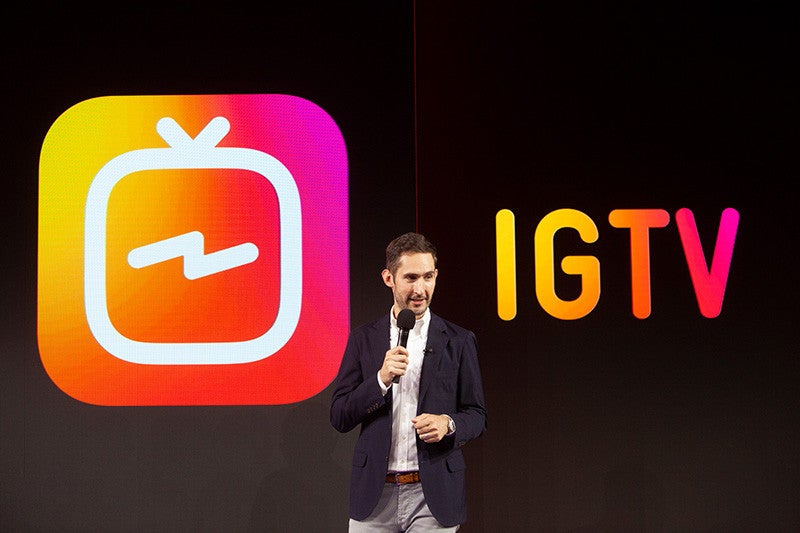 If you didn't know, now you know: today Instagram launched IGTV (or Instagram TV)!
After growing to a community of over 1 billion, the platform is looking ways to further their stake in social media. The new service is to support longer videos in an easy to view format located in a new section of Instagram.
WATCH: Instagram's keynote introducing IGTV!]
Like TV, IGTV has "Channels." When you follow someone on Instagram, their channel will appear for you to watch. Anyone can be a creator, so you can start taking advantage of this feature right away, unlike Facebook Watch rolled out to publishers. Videos can be uploaded directly in the app or on the web.
How do brands use IGTV? 
Expect brands and Influencers to scramble to get started TODAY. As this feature rolls out to all users, there will be lots of competition for attention to content. The longer brands wait, the further they fall behind.
What should IGTV content look like?
Think of it as what you'd post on YouTube, but catered to the Instagram audience. Like a long IG story. Unlike YouTube, videos will be vertical and full screen, so make sure when creating content you film for that ratio. It's also important to remember that videos are not limited to the traditional Instagram minute: now your content can be up to 1 hour long, depending on the size of your account.
Some Instagram creators, like LaurDIY or King Bach were hand-picked to have early access to start creating for this platform, so pull some inspiration from them.
Your content doesn't have to be perfect and polished, either (and actually shouldn't be). "Instagram is focusing its efforts around web celebrities that made their name on mobile rather than more traditional, old-school publishers and TV studios that might come off too polished and processed," notes TechCrunch. "The idea is to let these creators, who have a knack for this style of content and who already have sizeable Instagram audiences, set the norms for what IGTV is about."
How do I see IGTV?
First, make sure you've updated the app to the newest version. You should now see a TV icon in the upper right of your Instagram account. Or, you can download the IGTV app separately.
"Just like turning on the TV, IGTV starts playing as soon as you open the app," says Instagram. You can discover new content and hop around categories called "For You," "Following," "Popular" and pick up where you left off on "Continue Watching." There's also functions for liking, commenting, and sending videos to friends.
Are there ads on IGTV?
There are no ads on IGTV… for now. "Right now we're focused on building engagement," said Instagram CEO Kevin Systrom. "But that's obviously a very reasonable place to end up. There will be a way for creators to make a living." So, take advantage now before your content is interrupted by your competitors' paid content.
Alright, do we have you convinced? Here's how to get started.
How to Create an IGTV Channel
Simply login to the IGTV App. In the right hand corner, you'll see the settings gear icon. From there, click Create Channel. And ta-da! You've created your own channel!
How to Upload Videos to IGTV
A channel isn't worth anything without content. First, navigate to your new channel by clicking on your avatar from the main page. Again, in the right-hand corner, you'll see a + icon. Click that and upload your video! Don't forget to make sure it's a vertical video. Then, add a title and description.
BONUS: You can add links to your videos! Finally, Instagram has given you a way to link to things outside of "Link In Bio." When people click on the link it will take them directly outside of IGTV to your destination.
Lastly, add a thumbnail, and voila! You're good to go, and your new IGTV channel has content. Well done!
Can I see analytics on IGTV?
As important as the content is the performance. You can view analytics per video. When you have the video pulled up in the app, navigate to the "…" button. Here, you can find "View Insights." Right now you can see your views, likes, and comments. Perhaps more importantly, you can see how your video is performing during the duration of the show by examining your Audience Retention Rate. Instagram also provides a drop off graph that shows when people are swiping away from your video.
So, how will your brand use IGTV?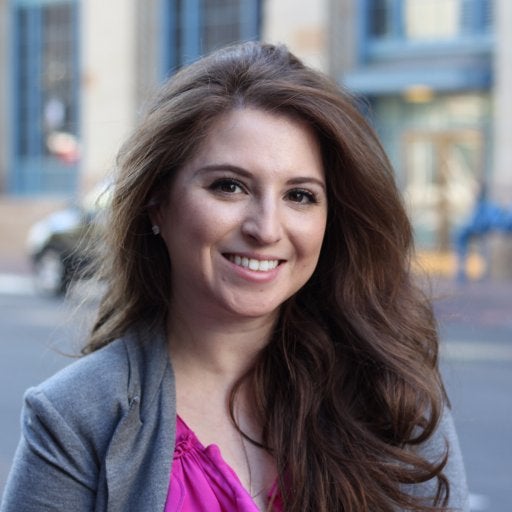 By Chloe Spilotro
Hooked onto the platform since first using it through the Zesty.io Incubator Program at the University of San Diego. Passionate about all things marketing, IoT, and helping businesses leverage technology to grow and become major players in their industries.
Related Articles
---