With over $4.7 billion dollars invested in affiliate marketing in the US alone,an affiliate marketing program is one of the most effective ways for businesses to gain customers, and for marketers or salespeople to earn money.
The Software-as-a-Service (SaaS) industry fits into the affiliate marketing world beautifully, since marketers simply need to lead potential buyers to the company website or make a connection between the buyer and the vendor, making for a fairly hands-off affiliate marketing and sales process.
If you're looking to become an affiliate for SaaS companies, we've put together absolutely everything you need to know, as well as five great SaaS reseller programs you should know about.
What Are SaaS Affiliate & Reseller Programs?
There are many types of affiliate and reseller programs, but this question is best answered in two parts. And that's defining both affiliate marketing and SaaS.
Affiliate Marketing: an arrangement between a retailer and an affiliate where the affiliate helps to promote a product/service the retailer intends to sell for an agreed commission. An affiliate can be anyone who has an influence with the retailer's target market, or, somebody who has stellar marketing and sales skills and is able to reach potential customers — even without an existing audience. Examples might include online content creators, reviewers, or social media influencers within your niche.
SaaS (Software-as-a-Service): a business model employed by software vendors in which cloud-based software is licensed through a subscription service. Notable examples of SaaS software include Microsoft Office 356, Amazon AWS, Dropbox and Slack.
Generally speaking, SaaS software is hosted centrally in the cloud, requires no setup period, enforces no licensing fee, gets updated frequently without downtime and has 24/7 support provided by the vendor.
When you throw these two terms together, you have an incredibly lucrative combination known as a SaaS affiliate program, the benefits of which include:
Access to the huge SaaS market: In 2016, the market for products using the SaaS model ramped up to $92.75 billion worldwide.

The ability to split the workload to market a product: Affiliates can focus on marketing while the retailers can focus on product development.

The low barrier of entry for affiliates: Affiliates don't necessarily need strong marketing skills; they mostly have to focus on making content relative to the audience they already have.

Both sides win: The affiliate receives compensation while the company gains clients.
What Do the Best SaaS Affiliate Programs Have in Common?
Strong monetary incentives: The bigger the commission, the more incentive the affiliate has in bringing in as many potential customers as possible. Commission rates generally lie between 15 and 50 percent of the sales.
Active support for affiliates: While some companies take a "hands-off" approach to allow their affiliate partners to have as much freedom as possible, sometimes employing an active manager to guide an affiliate is the best route. Active managers can:
Revise the affiliate's content to maximize viewership.

Offer additional rewards for good work.

Inform of product news.

In-depth product training.
Marketing and sales assets: The best SaaS reseller programs provide affiliates with marketing materials, such as banner ads and website plugins, to help bring in potential customers.
Tracking methods: Affiliate link tracking can monitor and identify the top affiliate performers. According to Amnavigator, 90 percent of affiliate sales come from only 10 percent of the affiliates. It's worth knowing which of your resellers make up for that 10 percent.
Relevant subject matter. As a retailer, ensure the type of content you provide your affiliate network appeals to their target audience.
How to Build a Partnership Program: Resellers & Affiliates
In order to build a SaaS affiliate marketing program, we advise that you follow the steps outlined below before contacting any potential affiliates:
Research your market: Websites like Google Alerts, Quora, and LinkedIn provide news and insight into where your industry is going and identify the specific issues your prospective customers currently face to which your software can solve.

Make sure your own website is capable of converting potential customers: An affiliate's job does not replace your own marketing ability. Once an interested client arrives at your site through the affiliate link, the landing page must be effective enough to convert an interested customer into a paying one.

Plan out the costs beforehand.


Determine the payout for affiliates. While there is no industry standard for affiliate pay, new SaaS affiliate marketing programs need to start by building trust. A large single upfront fee is an effective way to get affiliates hooked onto your service, and recurring payments can be made for every new lead, free trial sign-up, or email subscription that occurs.


Other costs to consider: Overhead costs to operate and manage the software.

Choose private over public. Private affiliate marketing programs choose potential affiliates by invite. As a result, the company can work closely with candidates and has more control. Public networks, such as ShareASale and ClickBank, may be useful, but forgo some of that control.

Find the candidates.


Attend industry events: You have a high chance of recruiting major influencers in the market you're selling. Prepare yourself beforehand by knowing who will attend and what you can offer. Follow up on leads to keep your name fresh in the affiliates' minds.

Consider social media ambassadors: These types of affiliates are influencers in your niche. A well-known YouTuber, for instance, can add a link to your site in the description underneath their video.
How to Pick the Best SaaS & Affiliate Partners
Once you have your list, it's time to pick the best ones. For each option, ask yourself the following questions:
Are the affiliates capable of taking on the partnership? Do they have the necessary technical experience, resources, and audience reach?

Will the partnership benefit both sides so that the affiliate is incentivized to do well?

Does the affiliate's audience match up well with the demographic you're selling to?

Do both of you share similar values?
Research each partner. What other products does the affiliate promote and how effective is the conversion rate? Sometimes the ideal partner may change as your product evolves.
Best SaaS Affiliate & Reseller Programs
If you want to learn from the best, take a look at these successful companies are each utilizing an excellent reseller program in their respective industries:
This CRM software collates contact information from business cards and documents for easy reference and analysis. Its reseller program offers a generous $200 commission to affiliates for every new customer.
This cloud-based accounting solution can help you send invoices and track expenses quickly. Its affiliate program rewards their affiliates for both new sales and creating new free trial accounts.
This mobile e-Commerce platform offers Android and iOS apps for your online shop. Commission for its affiliate program awards 20 percent initially with ongoing payments for each referral.
This hosting company offers a competitive referral program for affiliates that rewards its affiliates with $65 for every new customer that signs up and becomes a member.
This cloud-based CMS service manages and streamlines the development of digital content by eliminating IT overhead costs. Its newly-launched partner program has options for both agency and technology partners. PS: Let's work together!
Start Small, Scale Big
The beauty of the SaaS model is that it can be easily scaled over time. When starting out, take the time to create an affiliate referral program that your affiliate network will find rewarding. Determine what commission or reward structure is common in your industry, what your business can afford to pay for each affiliate sale, and try and headhunt different affiliates that will act as reliable brand ambassadors for your company.
Over time, as you grow, you can easily scale your program. But remember, a successful program needs a strong foundation if you want it to be worthwhile. So, start small and scale big.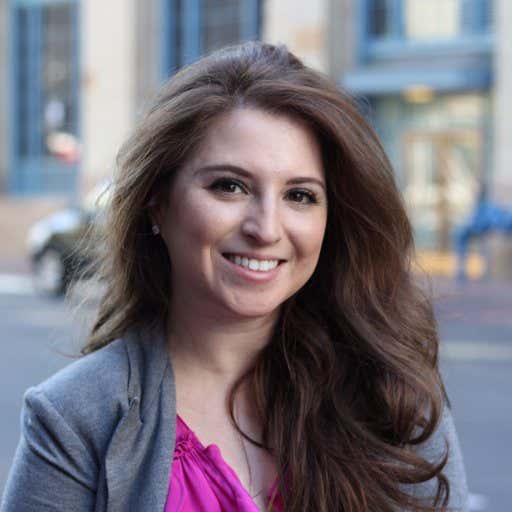 By Chloe Spilotro
Hooked onto the platform since first using it through the Zesty.io Incubator Program at the University of San Diego. Passionate about all things marketing, IoT, and helping businesses leverage technology to grow and become major players in their industries.
---