Marketing Trends
What is Enterprise Marketing? | Step-by-Step Guide for Marketers
What is Enterprise Marketing?
If you're a marketer working in an enterprise organization, your marketing strategy is likely complex and multifaceted. Enterprise marketing is a term that encompasses all the marketing practices of an organization. It can include any method of communication with customers, employees, or other stakeholders within the company's sphere of influence. 
You may be involved with everything from product development to content marketing and all the way to social media. The typical enterprise marketer is often found at the intersection between business strategy and tactical execution. They consider how actions will impact employees and customers when designing campaigns or programs such as product launches or new partnerships.  
This article will focus on the different aspects of enterprise marketing and how they relate to each other. 
What is Enterprise Marketing?
Enterprise Marketing allows companies to take campaigns to the next level by changing their sales focus to exponential growth instead of simply holding onto their existing customer base. 
Enterprise marketing teams analyze customer data and implement strategies to achieve organizational goals by creating value for internal and external stakeholders. The role has evolved over time from one primarily focused on advertising to one that includes public relations, sales promotions, social media marketing, content creation/distribution among others. 
The enterprise marketing manager is often found at the intersection between business strategy and tactical execution. They consider how actions will impact employees and customers when designing campaigns or programs such as product launches or new partnerships. 
The main goal of an enterprise marketing team is growth, and it utilizes a powerful combination of marketing strategies to reach this objective. Enterprise Marketing does not rely on your marketing team alone, instead, enterprise marketing  leverages a cross-departmental team that collaborates together. 
The enterprise marketer is often found at the intersection between business strategy and tactical execution. They take into account how actions will impact employees as well as customers when designing campaigns or programs such as product launches or new partnerships. That's why some of the participants required for successful an enterprise marketing strategy don't fall under the typical "marketing" roles, and you'll often find that IT managers, product developers, and other members of the executive team are a part of the united efforts of Enterprise Marketing.

How is Enterprise Marketing Different?
With Enterprise Marketing, the approach is on a grander scale, as compared to a typical marketing program. 
Enterprise marketing strategies present unique challenges. Unlike smaller businesses that lack the budget or muscle for a large-scale marketing campaign, enterprise entities often find it difficult to focus their resources correctly. 
What makes Enterprise Marketing different is its ability to combine forces across an organization to increase sales and attract larger audiences. Multi-channel marketing, brand awareness, and brand diversity are a few of the heavy hitters that make up an effective Enterprise Marketing strategy.
Multi-Channel Marketing
Cross-channel marketing, or multi-channel marketing, is a method of marketing aimed at targeting customers through numerous marketing channels at once. For example, a synergized campaign across social media, emails, landing pages, and mobile applications greatly increases the brand's exposure to consumers. Because such a large team is focusing on marketing, with a wide array of specialized skills, it is attainable to be effective across so many channels at once.
Another advantage enterprise marketers have over smaller marketing teams and startups is that they aren't dealing with the same budget restrictions. For a startup or small marketing team, a limited budget can create a bottleneck when proper testing can't be done. Enterprises have proven offerings, audiences, funnels, and other data to start from, and can reach a mass audience quickly to validate assumptions. Enterprises can also execute cross-channel campaign management at a greater scale, and may be willing to pay more than is feasible for smaller companies to win a lead. Of course the funnel, copy, and creative must also be aligned, but budget is a key advantage to being an enterprise.
Although enterprises typically have the budgets to fully utilize cross-channel marketing, this doesn't mean that marketers should utilize these methods blindly. It's vital that every channel is tracked through analytics and data in order to maximize ROI. This way, there is a baseline to compare against, and a measurement of success over time. Even with an expansive budget, metrics tracking is critical to properly implementing Enterprise Marketing, and creating an effective cross-channel marketing strategy. Because you are monitoring the data from several marketing channels, and analyzing the results, you'll be able to pinpoint the greatest return on investment. From there, you'll be able to reallocate budget to new campaigns and promotions that are proving to have higher conversions.
Brand Awareness
Building up your brand's awareness is crucial to furthering the brand's conversion rate. As with all marketing, the goal of brand awareness in Enterprise Marketing is to attract the attention of current and potential customers. The bulk of the brand awareness efforts should be geared towards the brand's target audience. However, limiting your campaigns to your known target audience could hinder growth efforts. As you experiment with messaging, consider your target audience as a starting point that can be expanded to a larger reach. Enterprise Marketers need to stay creative and on trend by collaborating with influencers, rolling out new promotions and campaigns, and staying current with website best practices is crucial to making sure your brand is keeping up with the times.
Social engagement is also an imperative part of Enterprise Marketing, and it should be a top priority when it comes to creating brand awareness. Social engagement is key to building relationships with consumers. Engaging with consumers adds a human touch to your brand, and consumers appreciate genuine human interactions over chatbots with tailored responses. Social engagement is an easy way to build brand loyalty among consumers, especially if the competition has been neglecting their social engagement duties.
Another way to help build brand awareness for your company is through retargeted advertisements. This is a great way to get people who have visited your website in the past or who've previously shown an interest in your products and services a subconscious "ping" to remind them about your brand. The end goal is to prompt users to make it back to your website. Ideal candidates for ad retargeting are users who've visited your website in the past, consumers who've used a search engine to look for your products directly, and those who have previously opened an email sent out by the brand whether or not they're on your subscription list.
Enterprise Marketing Software Management 
Enterprise marketing is so expansive that it can be overwhelming to coordinate all of the teams involved in the process. Enterprise Marketers are also dealing with a much more expansive list of products, brand extensions, product launches, and sub-brands than your average marketer. Fortunately, there are software solutions to help your teams collaborate together effortlessly, allowing them to combine the capabilities of content, multi-channel marketing, social media marketing, and analytics and data management all under one dashboard.
Marketing Automation Software
There are many marketing automation software systems available to help you manage your Enterprise Marketing strategy. Here's a few to start:
All three of these software systems are designed to make your life easier when dealing with everything that goes along with Enterprise Marketing. Depending on your business needs each of these software systems offer an array of marketing tools to help further your bottom line sales goals.
Marketo — For marketers who are looking to focus on getting their cross-channel marketing up to speed, Marketo would make a great choice as they offer automation of a wide variety of marketing channels including email marketing, customer base marketing, and mobile marketing.
Pardot — Pardot, offered by Salesforce, is a marketing automation software that focuses on B2B marketing automation. The nice thing about Pardot is that it has packages that cater to both small and large, enterprise sized businesses.
HubSpot — HubSpot offers a package that will help keep your marketing, sales, and customer service duties under control with their fully automated systems. Their customer hub makes building relationships through engagement easy and they offer SEO, blog, and advertisement software integrations.
Compliance
Today's enterprise marketing strategies are global. But rules and regulations change across every country and if enterprise businesses want to remain global, they have to be compliant. Abiding by the new General Data Protection Regulation (GDPR) regulations in most of Europe is now required. Every marketer should stay up to date on how to handle and collect data from their customers: from cookies to advertising. We've put together a beginner's guide to help your campaigns stay afloat:
Remember, the General Data Protection Regulation (GDPR) is a major factor to consider when choosing a marketing software and even a new web content management system. This regulation is now standard law across 28 European countries and those who aren't in compliance could face big penalties and fines. 
It's imperative that your Enterprise Marketing software is in compliance with these regulation on usage, storage, and transfer methods when dealing with consumer information for EU residents. Make sure that your SaaS solution has full security measures in place when it comes to consumer data with the ability to generate reports quickly and efficiently.
A Headless CMS
Another great way to help manage your Enterprise level marketing is with a fully functional, GDPR-compliant headless content management system such as Zesty.io.
A hybrid headless CMS empowers enterprise teams to create and deploy web-based applications using both JavaScript frontend frameworks and traditional, template-based website building tools. WithZesty.io's WebEngine, marketers get the best of both worlds and can build digital experiences at scale effortlessly.
Zesty.io reduces reliance on IT and empowers enterprise brands to create website content and distribute it to any channel. This frees up developers for higher-level development initiatives, rather than an ongoing task list of text and content changes.
The headless approach grants enterprise marketing teams advanced multi-channel functionality, which is a top priority when it comes to enterprise marketing at scale. Also, it enables the tracking of all your inbound marketing strategies and can connect with third party website analytics tools to give you granular insights on your strategy's performance.
A headless CMS also enables multilingual content management and versioning. This is great for multi-channel marketing as many businesses want to expand their reach abroad across different marketing channels. 
Zesty.io enables marketers to build progressive web apps (PWA). PWAs are becoming increasingly useful to deliver omnichannel and multichanel marketing experiences. PWAs give visitors an app-like experience right in their mobile devices, but using the browser rather than an installed mobile app, which makes them lighter as all the heavy lifting is done in the cloud.

Zesty.io An Enterprise-Grade Headless CMS
Zesty.io enables enterprise marketing teams to manage content for multiple brands, multiple websites, and multiple destinations in one central hub, regardless of destination or presentation. 
Zesty.io simplifies your workflow without sacrificing ease of use or development flexibility so marketing teams can always stay at the top of their game and deliver cutting edge experiences. Similarly, Zesty.io is API-first, which means it can connect with third-party plugins and tools to enhance your marketing campai,gns and scale globally.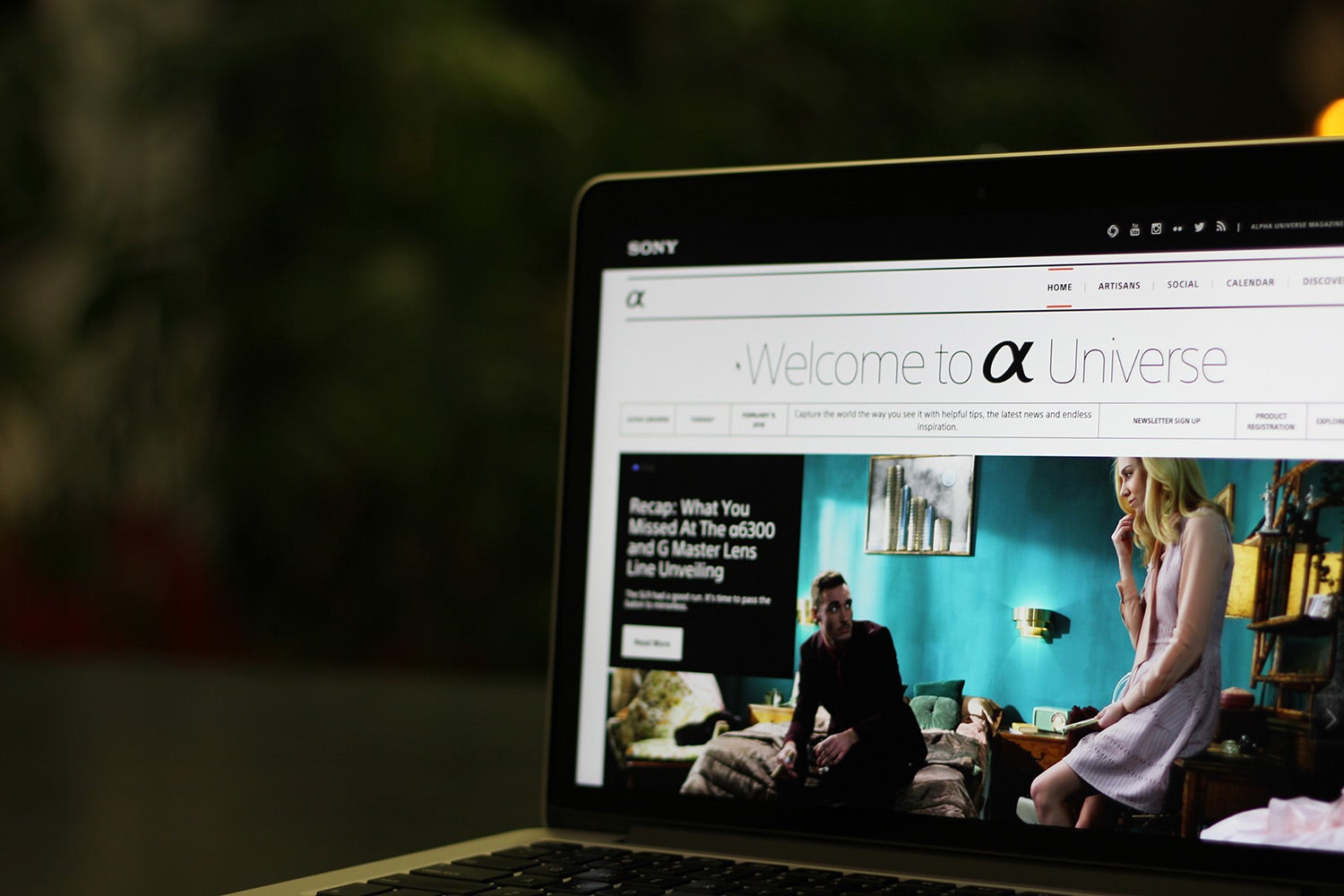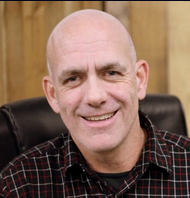 By Gerry Widmer
Over the last 30 years Gerry has used his experience in marketing, strategy, and running web software industry companies to help brands achieve their goals.
---