Newsroom
Zesty.io Releases New Content Insights for SEO

We're very excited to announce the latest release in a series of marketing tools designed to improve SEO!
Introducing Content Insights
Content Insights offers valuable SEO keyword information. For all content powered by Zesty.io's WebEngine or headlessly, Content Insights shows: 
Total number of words

Non-common words (and, or, but, for etc.)

Unique words

Content Word Occurrences 

Meta URL, Meta Title and Description Word Occurrences

Meta and Content Word Matches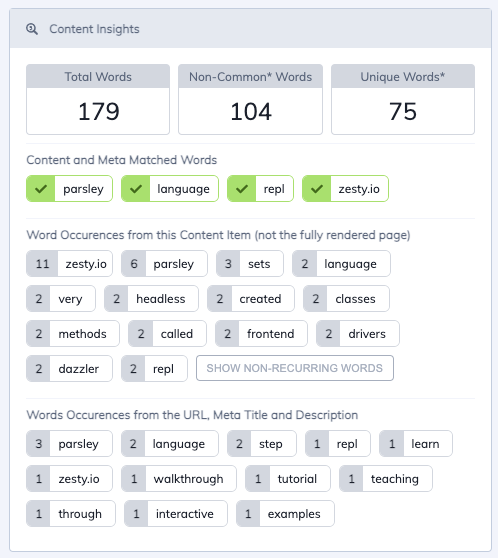 Here is what the new UI looks like with Content Insights: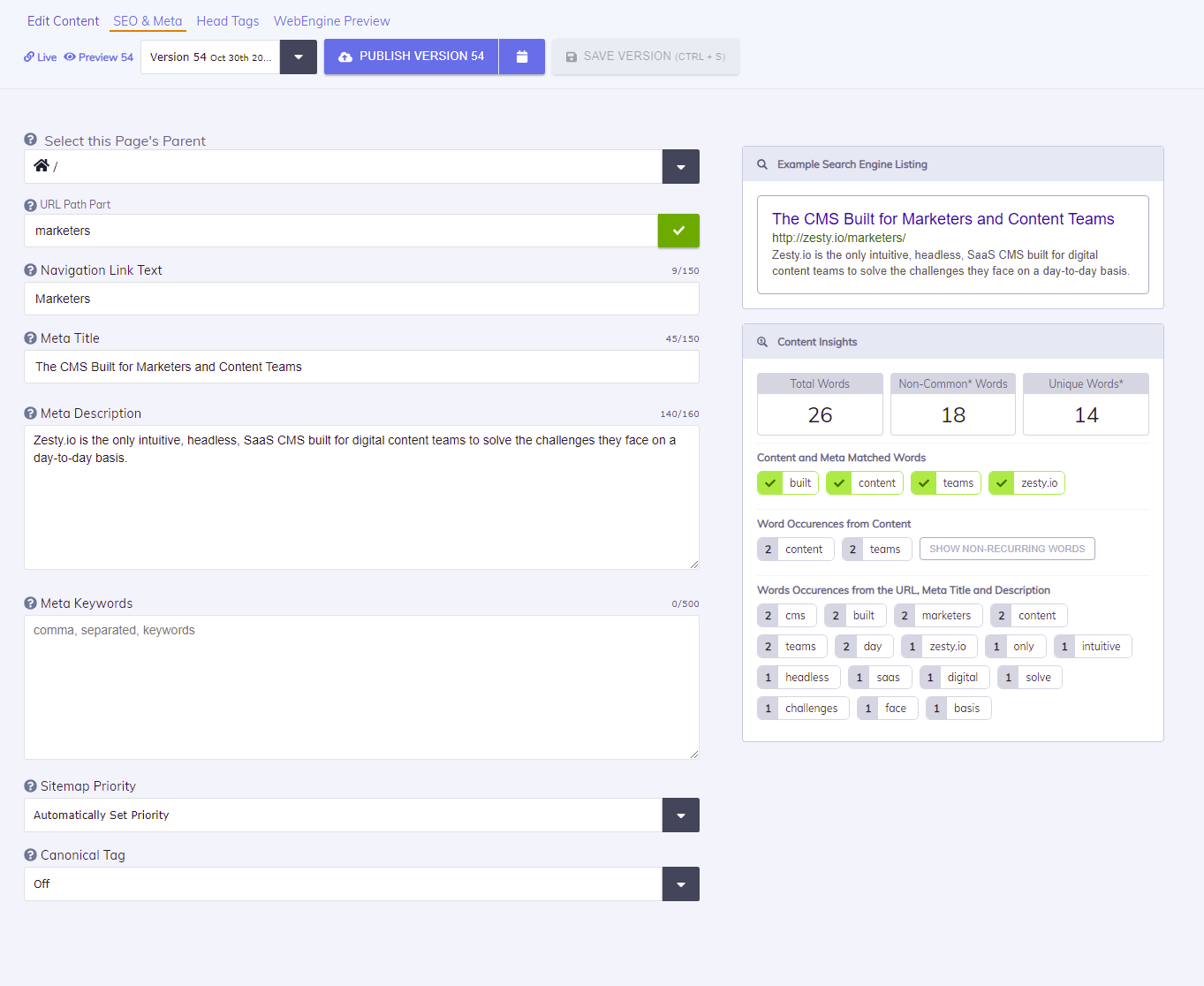 Having visibility into which words match in Content and Meta provides a way for SEO managers to spot check how finely tuned their keyword choice alignments are. The feature accelerates the experimentation process to understand which keywords perform better.
An important thing to know - Content Insights analyzes all content in an entry, so this means that this tool can be used to improve your content whether you're using Zesty.io's WebEngine or using Zesty.io purely headlessly. 
To see more of what's been released this month, check out our July Release Notes.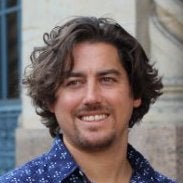 By Randy Apuzzo
Randy has had a penchant for computer programming from an early age and started applying his skills to build business software in 2004. Randy's stack of skills range from programming, system architecture, business know-how, to typographic design; which lends to a truly customer-centric and business effective software design. He leads the Zesty.io team as CEO.
Related Articles
---