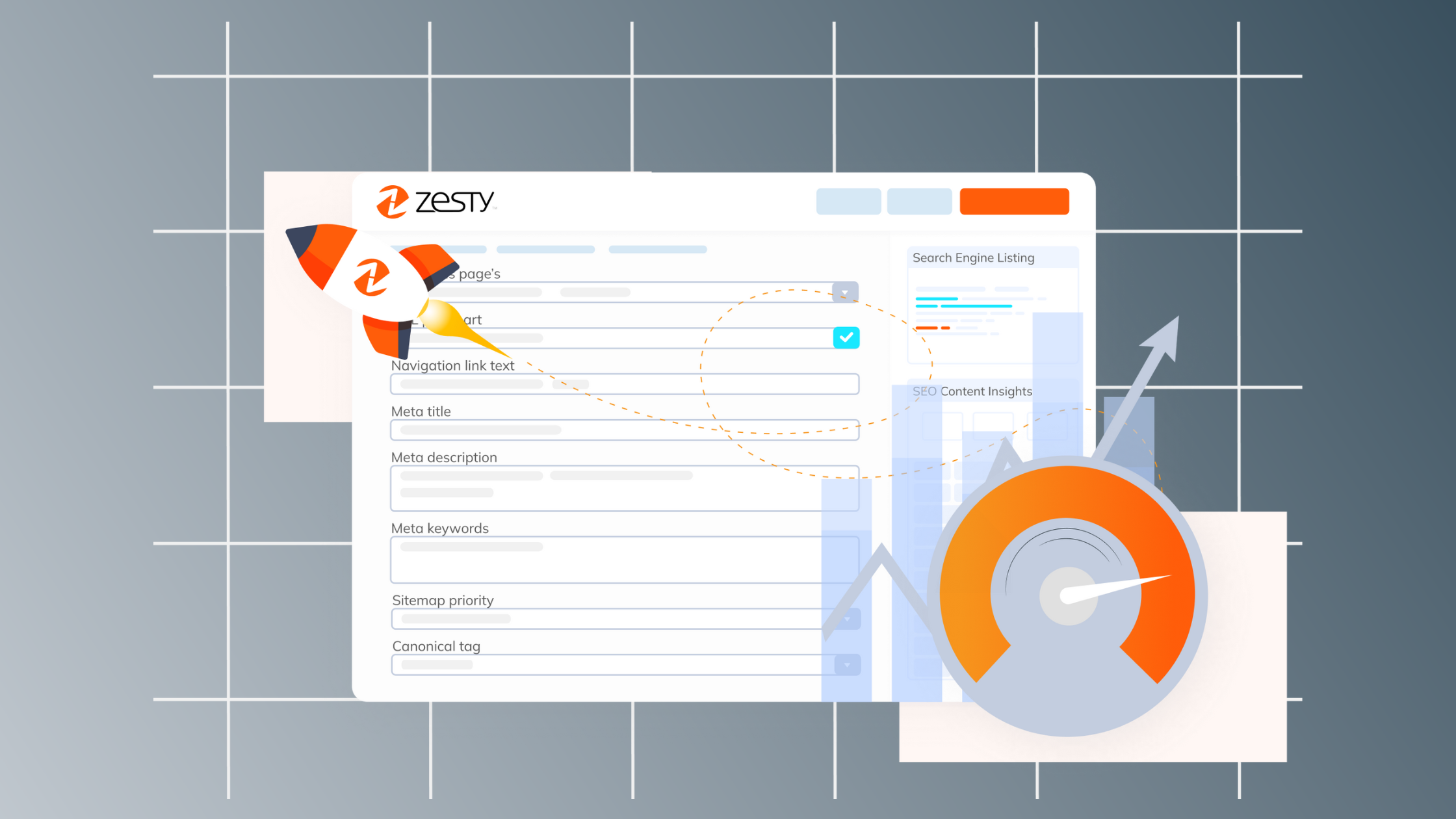 For many marketers, a high search engine ranking is like the holy grail. After all, ranking within the top three results for your selected keywords can be the difference between a flood of customers organically finding your products and services or a problematic task drumming up business for your sales and marketing team. 
Google remains the most popular search engine on the planet. Over the years, its most recent updates, particularly to Core Web Vitals, have benefited the brands that managed to provide the best user experience. Yet, according to data from Ahrefs, over 90% of pages in their database actually get no organic search results from Google. 
So what's the solution?
Having the right technology can help you to enhance the user experience and improve your SEO efforts. But how can you choose? In this article, we'll highlight some of the key factors you should be aware of when it comes to SEO and the features you should look for to pick the best CMS for SEO. 

Key Concerns When Choosing The Best CMS for SEO
When selecting the best CMS for SEO for your business, it's crucial first to understand some of the primary SEO ranking factors and ensure that the CMS in question can handle everything you need. 
Page Speed
Page speed refers to how long it takes to display all of the content on a specific page. This includes all the HTML and CSS code as well as the text, images, videos, and other content assets that need to be loaded. How well a CMS handles page speed should be a concern for any brand, as page speed severely affects the on-page user experience. 
Given that 1 in 4 visitors will abandon a website if it takes too long to load, then the CMS in question must help your website to load quickly; otherwise you risk losing out on customers. 
Core Web Vitals Parameters
Core web vitals refer to three key performance metrics that Google believes are most critical to the user experience, whether they're browsing on the web or via a mobile device. The metrics are 
Largest Contentful Paint (LCP): how fast the page loads when a user visits a website

First Input Delay (FID): how long it takes for user requests to be processed by the browser

Cumulative Layout Shift (CLS): how stable the page is when loading
Core web vitals are a good indicator of user satisfaction with their browsing experience, so your CMS must help you score as high as possible in these metrics. 
Mobile Optimization
Mobile optimization means ensuring that your website is displayed well on mobile devices. Due to the prevalence of mobile devices and a shifting consumer preference towards them, the Google algorithm now prefers already mobile-optimized content. With the number of smartphone subscriptions forecasted to reach 7.3 billion by 2025, showing up prominently when your customers are searching on mobile should be a priority. 
Duplicate Pages 
Duplicate pages can inadvertently lower your search engine rankings. When Google comes across content that is too similar, it needs to decide which is more relevant and which to exclude from indexing, which can lead to difficulty being found by search engines. Your CMS should make it easy for you to identify and deal with duplicate content, so your ranking isn't impacted. 
Redirects
When a user lands on your website, they don't want to be greeted by a page that no longer exists. Unfortunately, sometimes when doing migrations or upgrades, this can happen. Redirects offer a way to improve the user experience by sending the user to a new page with the content they were looking for. This is also important for backlinks that help improve page authority. A CMS fit for SEO should allow you to organize your redirected content so that users don't ever have to see a 404 Error on your website. 
Indexability
Indexability allows search engines to showcase your website in the search results. Your CMS should support XML Sitemaps that let a search engine know it's allowed to crawl the URLs on your website. 
11 Must-Have CMS Features for SEO
Now that you know the key areas you should focus on when it comes to SEO, here are the features a CMS should have for SEO.
Customizable Page Elements: Your SEO-ready CMS should effortlessly allow you to customize the various page elements crucial to SEO, such as customizable titles, meta-descriptions, headings, and alt texts. These page elements are vital to a good SEO ranking and should contain the keywords your audience is most interested in. 
URL Settings: These allow you to define the URL a user clicks on the content that they land on when they get to the page. Your CMS should allow you to define URLs and create new pages without needing to get support from a developer handling technical SEO. 
Internal Linking: Linking internally helps you to connect related content that will be relevant to the topic the person visiting your site is interested in. Your CMS should ensure that you can easily do internal linking throughout any articles or pages on your website, keeping your visitors engaged. 
Taxonomy: Taxonomy helps you categorize and organize your content. A CMS built for SEO should allow you to organize your content so that it is easily findable both by your visitors and the marketers searching for and editing content. 
Navigation Menus: A well-structured navigation menu is essential to be found by search engines. Your CMS should make it easy for you to arrange the page elements and navigation menu on your website so that search engines and visitors can easily find what they're looking for without having to click through tons of pages. 
Responsive Themes: A responsive website theme means that it is mobile-friendly and will look good when someone is browsing from their mobile device. Your CMS should provide responsive themes that aid in mobile optimization, consequently improving SEO ranking. 
Analytics Tools: Want to understand how well your website is performing? Access to good analytics tools showcasing your traffic and other relevant information is crucial if you want to improve your ranking. An SEO-ready CMS should provide these tools or make integrating with other options simple. 
XML Sitemaps: XML Sitemaps help search engines know they can crawl the URLs on your website. A CMS should help to create this roadmap, since it shows search engines how to navigate your site and makes it easier for users to know what they're looking for. This is especially useful for large sites with lots of content. 
SSL Certification: An SSL certification showcases that your website is secure and lets visitors feel safer when entering personal details like their address or credit card information. The best CMS for SEO should allow you to update your SSL certificate to add that extra seal of approval that reassures your customers. 
Easy Integrations: It takes a lot of elements to get SEO working right. The CMS in question should support easy integrations with the rest of the tools in your technology stack.
Security: Potential threats are always close by. The CMS you choose should provide frequent updates and patches that ensure the security of your website at all times so that your site doesn't go down or endanger visitors. 

Zesty.io: The Best CMS for SEO
You will come across a few options when trying to choose a CMS that's right for SEO. From traditional platforms like WordPress to headless CMSs that allow you to deliver content to several channels, sometimes the best option offers the best of both worlds. 
Zesty.io provides a hybrid CMS platform built for SEO. Code gets delivered just how Google likes to read it, and you don't need to install plugins to get everything you need either. A host of out-of-the-box SEO features can provide you with control over meta titles, descriptions, URLs, and canonical tags. You can also customize your XML sitemap and taxonomy while leveraging responsive themes and more that help improve the user experience and jump up search rankings.
Everything from improving site speed, enterprise-grade security, and easy integrations through APIs is available with Zesty.io. We also offer content insights that help you to improve your content, pick the right keywords and experiment more. Now you can have exactly what you need for SEO. 
Want more proof? Well, we redesigned our website, and it helped us increase our own SEO rankings. Read about it here: How We Redesigned Our Website and Increased Our SEO Rankings.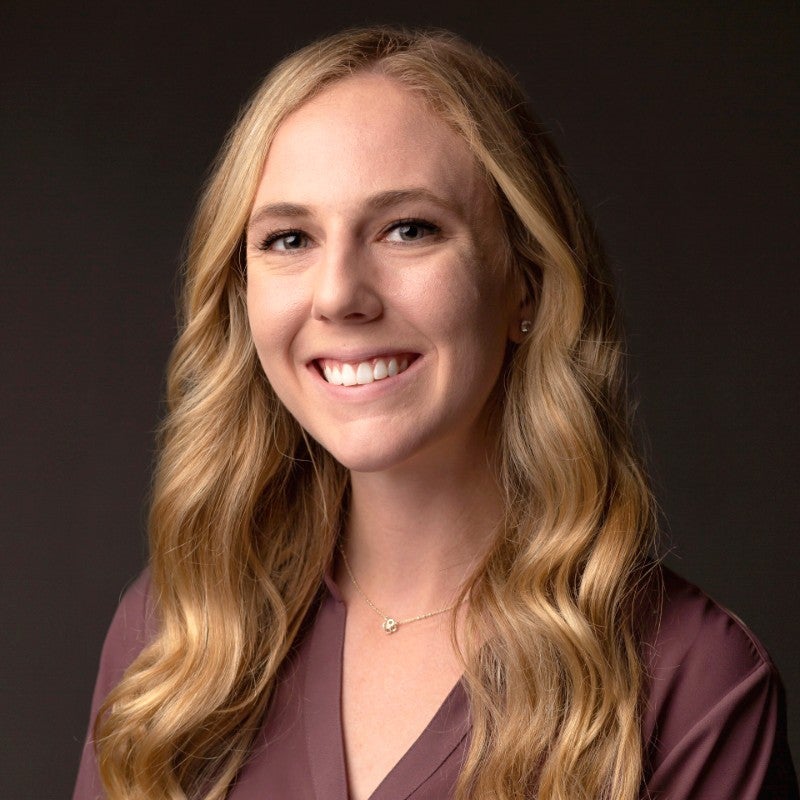 By Katie Moser
Katie is the Senior Marketing Manager for Zesty.io. Her expertise lies in crafting marketing strategy, with an emphasis on content and digital marketing. Having spent too much time in clunky CMS's, Katie understands the need for a CMS that works with you - not against you. In her free time, you can find Katie in San Diego enjoying the sunshine at the beach or on hikes.
Related Articles
---