Zesty for sports
Score big with better content management
Make customers into superfans by leveraging Zesty's powerful multi-channel, auto-optimized content management system for websites, mobile apps, and more.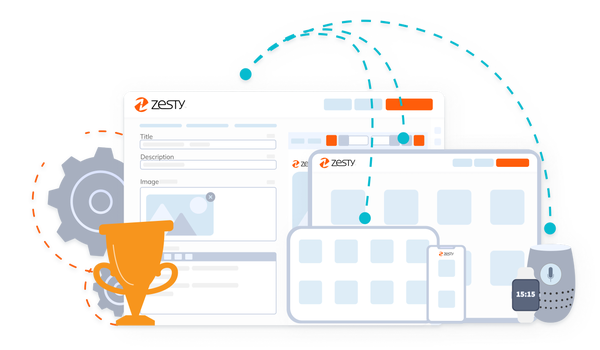 Omnichannel content
Connect with your fans anywhere - from your website to the jumbotron
Make sure your fans and customers can access your content from any device, channel or location. Create and publish content across digital channels, including your website, digital signs, and mobile apps easily with Zesty's hybrid headless infrastructure.
What Zesty offers sports companies
Our wide range of tools gives your team a strategic advantage in the competitive sporting world.
Multi site management
Manage your brand across sites with ease, host event pages or microsites, all from one interface.
Robust digital asset management
Our visual digital asset management tool can house any digital file you need and optimizes images automatically.
Powerful integrations
Connect any tool you need to get your site up and running.
Automated SEO
From meta tags to optimized page speed, let Zesty do the work to keep your SEO running smoothly.
Contextual editing
Live previews, live editing and instant publishing mean marketers can rely less on development to create content.
Multi-language and localization
Customize your site for every market with leading multi-language capabilities that allow you to independently control every version.
Omnichannel creation
Our headless features provide seamless creating and publishing to any digital channel, from mobile to voice applications.
User governance
Never worry about someone accidentally publishing content again. Manage teams, individual users, and their permissions on a granular level, down to the content piece.
Global CDN
Enjoy sub-ten millisecond Time to First Byte (TTFB) at a global scale.
Visual editing
Land more deals with simpler content creation 
Develop once and publish easily with templated multi-page projects and headless content that can be used anywhere. Streamline community and sponsor event management with digital content that reaches more.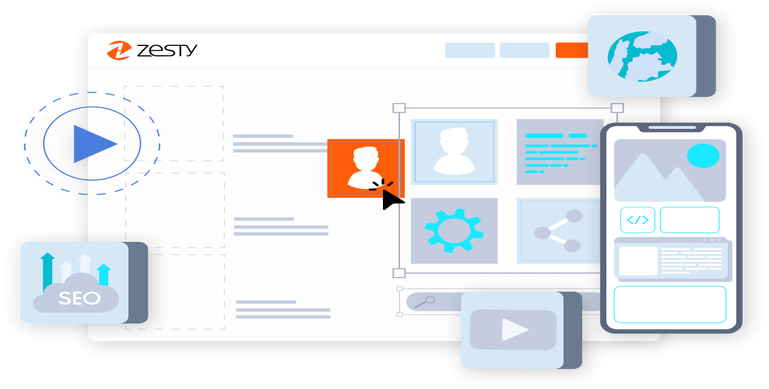 Results you can champion
99.999% uptime
Reduce churn and improve customer experiences with industry-leading uptime.
2.25x faster development
Create, edit and publish quickly with powerful developing and visual editing tools.
56% lower TCO
Create without extensive IT involvement, additional development resources, or additional costly tools
100+
Serving countries around the world and supporting over 180 languages
Integrate for better success
Zesty works with any of your favorite frameworks and technologies to power even better fan connections.
Streamline online purchases
Create better digital purchasing experiences for gear, tickets, group events, and more with easy e-commerce integrations, 68% faster page load times, and 99.999% SLA uptime.
And win the content race
With simplified workflows, live editing and publishing capabilities, and automated SEO features, your content will go from idea to reality to top of page faster (and without all the headache). 
Our customer love Zesty
See what they have to say about working with us.
The Zesty.io platform has quickly developed into a global benchmark for Sony's content marketing. We are now working with Zesty.io to deploy this strategy in other key regions throughout the world.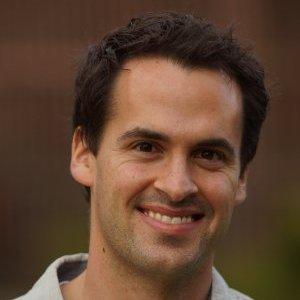 Matthew Parnell
MARCOM Manager at Sony
The Zesty.io platform is user-friendly and runs at top speed. On a daily basis, we have multiple users on at the same time and it doesn't fail to keep up with our simultaneous additions and updates to our multiple web properties.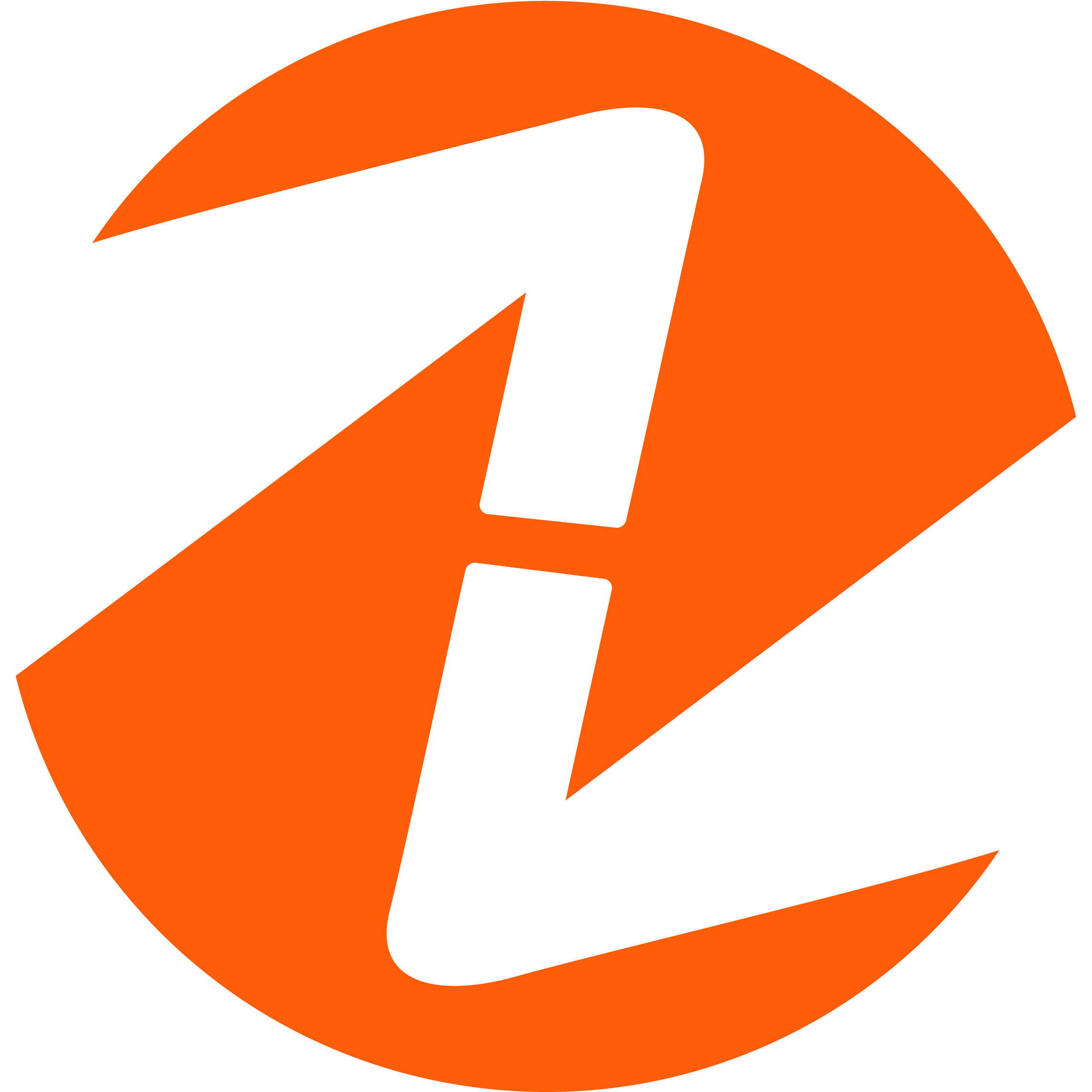 Zesty User
Product Manager
"Highly recommend if you are looking for industrial-strength CMS with almost infinite flexibility for developers. If you want a cheap template-y solution, this is not what you want. If you want to build rich content experiences with excellent uptime and performance for brand-name clients, this is where to start and finish your journey."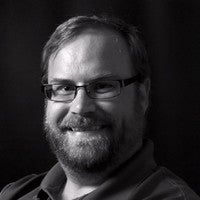 Benjamin Johnson
Director of Technology Operations at Blue Pixel Creates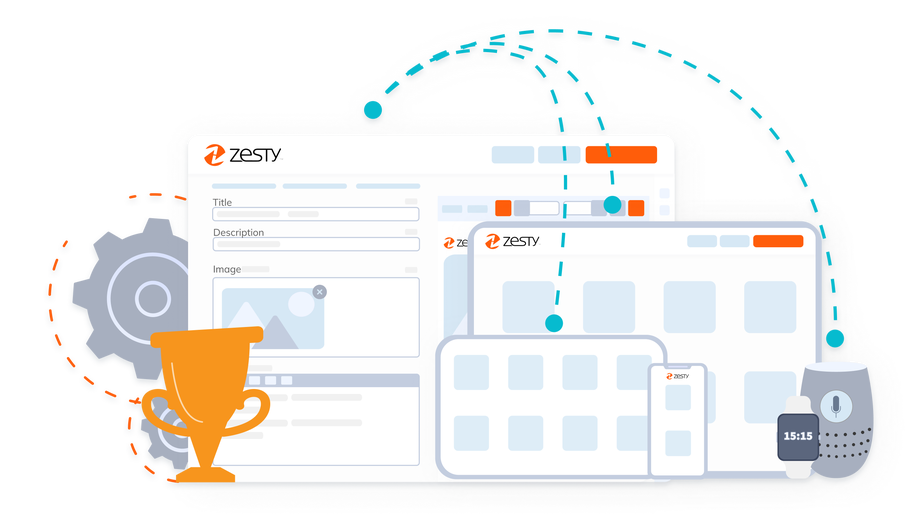 Take home gold with Zesty
Schedule 30 minutes to talk through your goals and see how Zesty can work for you.
---