Marketing Trends
10 Innovative Digital Marketing Strategies: A Practical Guide for Marketers
Tweeting out news, running Facebook ads, and publishing regular blog content. These are some of the more common or orthodox digital marketing tactics that all serious marketers dabble in. Important, but not exactly innovative.
So, how does an ambitious brand go the extra mile? How can they stand out from the crowd with their content and campaigns? 
Here are 10 innovative digital marketing strategies to get you started.

Deliver Off-The-Cuff Social Content
The truth is, whether it's truly off-the-cuff or semi-scripted, there's nothing quite as catchy as a brand making engaging impromptu, comedic, interesting, or simply informative content.
You don't always have to create relevant but boring content for social media; sometimes, just go with the flow. You can nominate a staff member to write something out of the blue with little or no script and see how it goes. 
Brands who do this can connect with their customers personally, especially when there is a hint of humor in the content. For instance, Spotify is a brand known for posting tweets that drive interactions among its users. A catchy Spotify tweet sent out on April 27th, 2022, reads, "you have to pick one song to play on repeat for the rest of your life, what's your song?"
Tweets like these get everyone involved—and these showed with the level of engagement it received. 
Start by identifying the content that appeals to your customers. Create an environment for your media or marketing team to generate off-the-cuff content.
Participate In (Or Spark!) Reddit Discussions
With over 1.7 billion user visits in May 2020 and more than 430,000 users worldwide, Reddit might be an effective part of your marketing. 
Your brand can use Reddit to create and participate in discussions, especially regarding your product, service, or industry. Start by getting engaged in regular interactions that appeal to your target audience or community. 
Ask Me Anything is one of the most popular marketing formats for Reddit users. Regular participation gets you noticed, and eventually, you can start hosting your own AMA thread. 
One brand that used this AMA effectively was Audi. Take advantage of Reddit's AMA thread to stream a new feature. The engagement and authenticity proved impactful, attracting tons of people in the process. 
Although you may not always get brand-specific questions, participating in Reddit discussions deepens customer trust for your brand, and they see you as available and accessible.
Serve Up Experiences on Interesting Channels
When you market your brand on several channels, more people become aware of it, making it easy to acquire customers. 
According to a PwC survey, omnichannel experiences are becoming increasingly important, with over 80% of respondents saying they had shopped three or more channels over the past six months, and one-third using virtual reality (VR).
You can adopt a headless CMS to help you serve content to multiple channels at scale, such as social media channels, apps, websites, Alexa Skills, smart watches, digital signage, VR, etc.
Start by choosing a headless CMS like Zesty.io to serve content across all these different channels. This tool should also be able to act as the central hub of all your marketing.  
Lean Into Your Brand's Positioning
Your brand's positioning strategy makes you stand out among competing brands. When you leverage your brand's positioning, it encourages new customers to pick your brand and reminds old customers why they should stick with you. 
The popular airline Ryanair is a good example of this. They regularly poke fun at their lack of legroom and baggage fees, leaning into their positioning as a low-cost carrier. It's a clever way to show your audience that you're self-aware and that these "flaws" are strategic decisions.
You should use your positioning as a driving factor for your target customers to choose you. 
Engage Your Audience Through Gamification
When you tap into the competitive spirits of your customers, you can drive tremendous engagement for your business. It's even better when you reward the best "players" through gamification. 
Several brands use gamification to keep their customers interested in their products; for instance, Duolingo breaks tasks into specific daily goals for users, motivating them to keep coming back every day. 
Another example is "My Starbucks Rewards," a gamification strategy Starbucks uses to encourage customers to continue buying their products. Customers get points for every purchase that they can use for future purchases. This is also a great way to reward loyal customers. 
There are several ways to instill gamification into your brand marketing, such as starting a competition among users or introducing loyalty points that they can redeem for prizes. 
Take Your Personalization to the Next Level
Serving generalized messages and content to your customers is the old way of doing things. Many consumers see it as brands just trying to make money without considering their preferences. So, it's essential to understand and segment your customers, gather first-party data and deliver personalized content that gets them engaged. 
You can take personalization to the next level by communicating using their names and providing recommendations based on their previous purchases or content views.
When thinking of personalization, Amazon is a standout example. Amazon provides suggestions based on a user's purchase history and preferences.
You don't have to be Amazon, though, to accomplish effective personalization. You can get started by gathering first-party data. Then segment customers into different demography. 
With the data you gather, you can send a personalized message to each customer. You should also add light touches into the conversations to show you understand their needs and are willing to help them. 
Read more: What Is Personalization
Incorporate storytelling into your digital marketing. Everyone loves a success story, and telling your brand's story is a powerful way to charm your audience. 
You can talk about several parts of your brand since its inception. You can narrate the challenges, the past events, the first success, and future plans. 
Narrating your story can shape your brand's identity in the mind of your costumes. Have a clear vision of the story you tell, make sure to understand your audience, keep all content simple and concise, and above all else, be human.
Visuals are a strong way to make people remember. It is easier for people to retain the information they see on video than when they read about it. After all, 87% of video marketers believe video has a positive return on investment
Uploading short video clips about your brand across social media can greatly influence your target audience's marketing. You can make short video clips to post on TikTok, Instagram reels, etc. 
You can create the videos consistently to tell a story or introduce promotions and new launches on the video. Whatever you decide to make your video about, remember to use clear language and good lighting, and don't over-edit. 
Launch Among Other Launchers
Turn your product into a business quickly when you launch your brand on platforms like ProductHunt, IndyHackers, HackerNews, etc. These platforms stand as startup communities for new businesses, and pitching your product on any of them puts you out with other startups. 
A perfect example of a company that got an astounding rise through one of these launchers is Robinhood. The brokerage company launched its campaign on Producthunt, which became quite effective in helping them get funding.  
To begin, start by preparing your product/website for launch and then create engaging videos explaining what your product does with screenshots and use cases.
Become a Thought Leader In Your Industry
You can market your product by becoming a thought leader in your industry. In a 2021 B2B Thought Leadership Impact Study report, 51% of C-Suite executives said they are spending more time reading thought leadership now than before. 
Being a thought leader sets you apart and shows that you're experienced and successful, making you an expert in your industry. 
Other brands will likely cite your brand often and even put you in discussions about the top industry-specific products. Your customers will see that you have the answers and solutions to their problems and will respect your brand. 
One way to become an expert thought leader in your industry is to conduct surveys and reports. You can develop original research and provide new insight into your enterprise or industry. You can also educate people about the latest trends or updates in your industry, giving you a strong presence among competing brands. 

How to Grow Your Digital Marketing Efforts With Zesty.io 
You can grow and improve your digital marketing efforts with the above suggestions. Using these suggestions enhances your digital presence, making it easier to reach your target audience. However, it's essential to have a good foundation to deliver them. 
It's best to use a modern CMS as the central hub of all your digital marketing, which can include, email marketing, personalization, analytics, and search, among others.
Zesty.io is an ideal option to consider for your CMS and digital experience platform needs. Building your digital presence using Zesty.io ensures you have access to unlimited scalability, ease-of-use localization feature, drag and drop editor, and support.
Want to learn more about Zesty.io? Read this article to learn more about Zesty.io.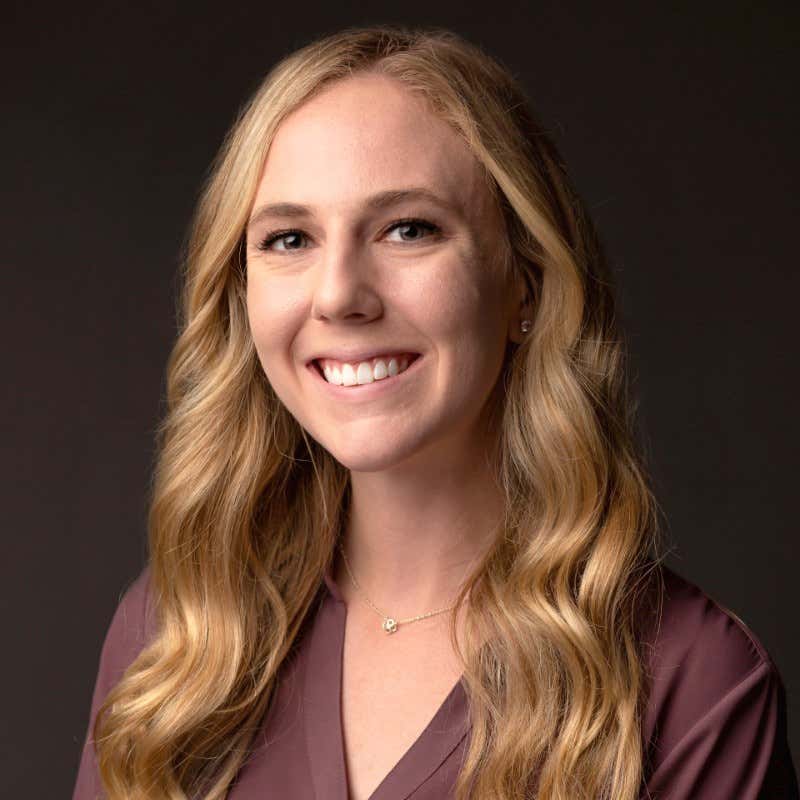 By Katie Moser
Katie is the Senior Marketing Manager for Zesty.io. Her expertise lies in crafting marketing strategy, with an emphasis on content and digital marketing. Having spent too much time in clunky CMS's, Katie understands the need for a CMS that works with you - not against you. In her free time, you can find Katie in San Diego enjoying the sunshine at the beach or on hikes.
---