Headless
A List of The Best Headless CMS Platforms for 2023 (Updated from 2022)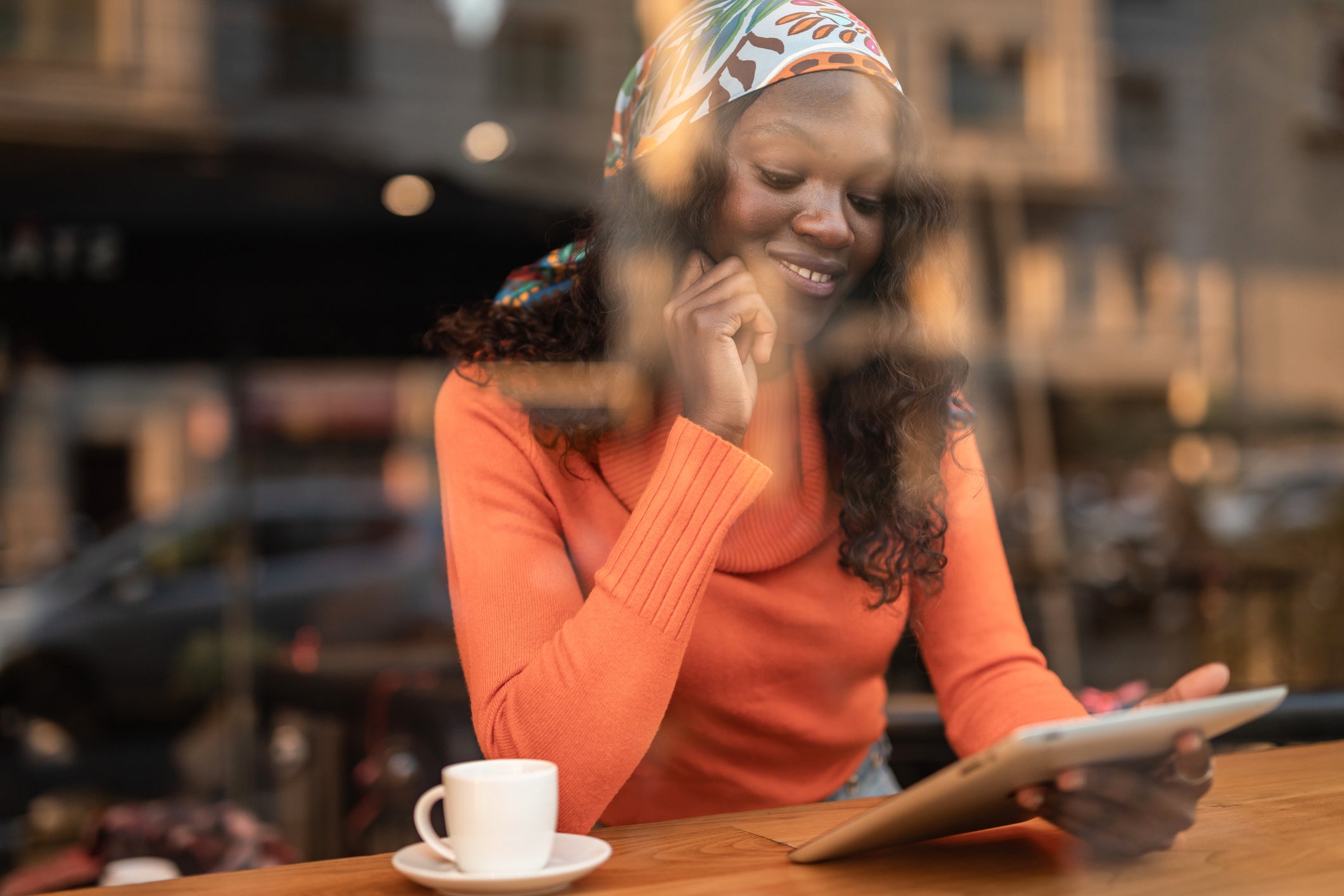 Current State of Headless Content Management
The past two years have seen rapid adoption of new technologies, and the coming year should see that trend accelerate.
The current surge of cash and funding for several key players in the content management system (CMS) space has only made things more interesting. According to a report by MarketWatch, the CMS industry market size is projected to grow from $62.4 billion in 2020 to $116.2 billion by 2025, at a CAGR of 13.3%.
But with so many headless CMS options out there, it can be hard to pin down the right solution.
To help you, we've compiled a list of headless CMS alternatives. In this article, we will be examining the following platforms:
But first - you may be asking "What does headless CMS mean?"
What is a Headless CMS?
To define a headless CMS, we need to understand the difference between a headless CMS and a traditional or "coupled" CMS.
A coupled CMS is the CMS you're probably accustomed to and it's represented by vendors like WordPress and Drupal. A traditional CMS offers a monolithic platform, where the backend and frontend work together to power the website. The backend often consists of an SQL database with code and third-party plugins for added functionalities and a frontend that leverages templates and CSS code to display content to the website visitor. 
Traditional CMS platforms work just fine for companies and brands that need to build a website, update it, and publish content without having to dive deep into code. Plus, traditional CMSs also give you drag-and-drop functionalities and WYSIWYG editors, which enable less tech-savvy users to build a website. However, traditional CMSs have a series of drawbacks, among which we find that they tend to be slower and much more difficult to maintain compared to headless CMS.

A headless CMS is similar to a decoupled CMS.  Decoupled means that the backend and the frontend management of a website are divided into two separate systems. In a decoupled system, when content is created and edited in the backend of a website, it is transmitted through an application programming interface (API) and then published in the frontend of the website.
Decoupled systems provide programmers with maximum asset management flexibility while letting marketers use a program that is not extremely technical. It's generally considered the best of both worlds.
A headless CMS is a decoupled system that does not have a defined system in which to publish. This can be more challenging for marketers, but the big advantage is that a headless CMS can publish the same content to all types of devices such as a website, mobile apps, digital signage, a VR headset, a wearable device, or any device connected via the Internet of Things (IoT), because the content isn't bound by a predetermined content structure.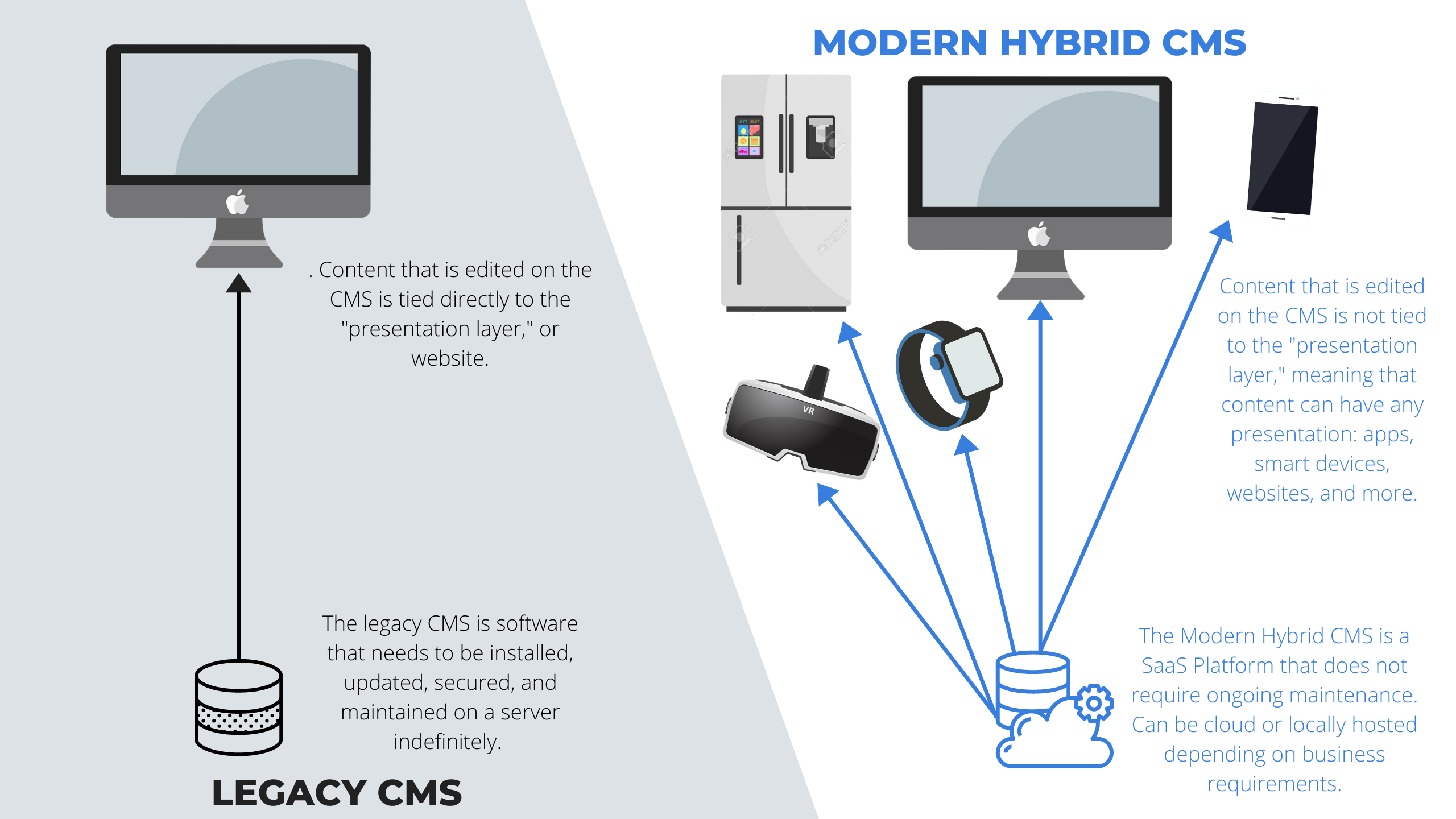 Because the type and nature of devices continue to expand in leaps and bounds, it's more crucial than ever to have a form of digital assessment in place that can create nimble and multi-faceted solutions.
Engineering headless CMS platforms have become common among CMS leaders, including traditional CMS vendors Drupal, WordPress, and Joomla.
How does a headless CMS work?
With no front-end delivery layer in place and no content authoring interface, headless CMS functions more like a content repository equipped with REST APIs or GraphQL APIs. A headless CMS, or a platform that has had its "head" — or frontend delivery layer — completely removed, leaving only the backend. As a result, the content inside the CMS is no longer tied to a particular template or delivery layer. Instead, it's free to be sent to any channel or device using APIs.
It is those APIs—both REST and GraphQL—that can connect with front-end delivery systems to help brands publish across multiple channels. This type of architecture means data can be transferred to any part of the web after it is retrieved from a central content repository using APIs.
This does create advantages for publishing across channels, but it can also create issues for non-technical users.
While a decoupled system does have a front-end delivery system, a headless CMS platform means marketers and non-technical people are left to fend for themselves when it comes to actually presenting content. There's no WYSIWYG editing, no previews, and no universally user-friendly interfaces.

What's new with headless CMS?
Undoubtedly, the customer experience has changed quite a bit for headless CMSes in recent years. Let's take a closer look at trends:  
Decoupled CMSes Remain a Viable Option
Decoupled CMS remains a good option. Sometimes, it's not helpful to just have content accessible via APIs. Marketers often feel lost in pure headless CMS solutions. It takes a lot of development work to generate and maintain different environments with headless content for staging, previewing, and publishing content. 
Decoupled CMS platforms still generate a view (such as a webpage), but also expose the content via APIs or endpoints to allow that content to be handled headlessly.
We're fully realizing the impact of COVID-19 and the last two years
Headless CMS has taken on added importance due to the remote workforce. In 2020, processes had to be adjusted to better support 100% remote work as a means of creating meaningful human interactions.
That trend has continued, and the way interactions take place will continue to evolve rapidly as well. The way that audiences access content has expanded and become a lot multi-layered. In fact, Forbes estimates that the market for smart home devices will more than triple from 2016 to $174 billion by 2025.
Coupled CMS Show Their Lack of Omnichannel Capabilities
Coupled (traditional) CMS is fast losing its advantage because the need to access multiple channels with ease has never been more immediate. A remote workforce has become a mainstay, and distributing content via multiple channels is essential.
Headless Commerce is Gaining Momentum
Headless commerce is the application of headless architecture in the eCommerce industry and in eCommerce platforms. Just like a headless CMS, a headless commerce platform works by passing requests from the backend to the frontend using APIs. Read More about the Benefits of Headless Commerce >
Hybrid Headless CMS is Catching Steam
The bridge between a marketer-friendly traditional CMS and a developer-friendly headless CMS has arrived. Hybrid headless CMSes provide all the benefits of headless CMS while giving non-technical users visual tools to edit content, preview environments, and direct publishing. Most importantly, this means that there are fewer tools needed to push content live and less developer involvement needed when updating content.

A Guide to Headless CMS Platforms in 2021
We've compiled a table of the leading headless CMS vendors for 2023 with specific features and pricing to help you quickly narrow down options that will work best for you.
Deciding whether or not to use a headless CMS platform is the first decision you'll need to make. There are several benefits and some drawbacks to consider.
Here are some of the headless CMS pros and cons:
Headless CMS Platform Pros
Omnichannel content delivery: Can deliver your content to any device, in any context. One backend system can deliver content to your phone whether it's an iOS or Android, your website, a virtual reality (VR) experience, digital signage, kiosk, or any other format your business requires. It is a fantastic tool for cross-platform publishing.

Faster time-to-market: You and your developers can make changes simultaneously and innovate quickly, vs a traditional CMS. This is critical if you use dynamic content blocks that need to be customized or resized.

No need to learn specific development languages: Developers are not required to learn a special CMS-specific language. They can use the language they are most comfortable and familiar with.

Greater content flexibility: A headless CMS makes it easier to be more flexible in how your content is displayed. Because there are no templates and themes tied to the content, developers can generate unique user experiences and readily swap content in and out.
Headless CMS Platform Cons
You need IT support: Headless CMSs call for more involved IT teams to manage your content infrastructure and all the frontends you're using to deliver content to different channels. 

Added development costs: Headless CMSs are generally more expensive to implement.

Difficult to wield for non-technical users: Headless CMS presents a higher barrier to entry for content creators and marketers who aren't experts in coding.
Quick Guide of Headless CMS for 2023
We've compiled a table of the leading headless CMS for 2023 with specific features and pricing to help you quickly narrow down the options that you may be seeking. For more information on each of these platforms, please scroll down to the full list of headless CMS for 2023.
| | | | | |
| --- | --- | --- | --- | --- |
| Platform | SaaS or Self Hosted | Headless or Hybrid | Open or Closed Source | Pricing Starts at… |
| | SaaS | Hybrid | Closed | Free Plan |
| | SaaS | Headless | Closed | Free Plan |
| | SaaS | Headless | Closed | Free Plan |
| | SaaS | Headless | Closed | $3,500/month |
| | SaaS | Headless | Closed | Free Plan |
| | SaaS | Headless | Closed | Free Plan |
| | SaaS | Hybrid | Closed | Free Plan |
| | SaaS | Headless | Closed | Free Plan |
| | Self Hosted | Headless | Open | Free |
| | SaaS | Headless | Closed | Free Plan |
| | Self Hosted | Headless | Open | Free Plan |
| | Either | Hybrid | Open | Unknown |
| | SaaS | Headless | Closed | $40/month |
| | Either | Headless | Open | Free Plan |
| | Either | Hybrid | Closed | $1,100/month |
| | SaaS | Hybrid | Closed | $1,250 |
| | Either | Headless | Open | Free Plan |
| | Self Hosted | Headless | Open | Free |
| | Self Hosted | Hybrid | Open | Free Plan |
| | SaaS | Headless | Closed | $200/month |
| | Self Hosted | Hybrid | Closed | Free Plan |
| | Self Hosted | Headless | Closed | Free Plan |
| | Either | Hybrid | Open | Varies |
A List of Headless CMS (2023)
Now that we're on the same page with how we're defining a headless CMS — and yes, we are including hybrid CMS in that definition—  here's a list of platforms with headless functionality to consider. In fact, compared to 2018, we've added 6 vendors to this list —an increase of 30%!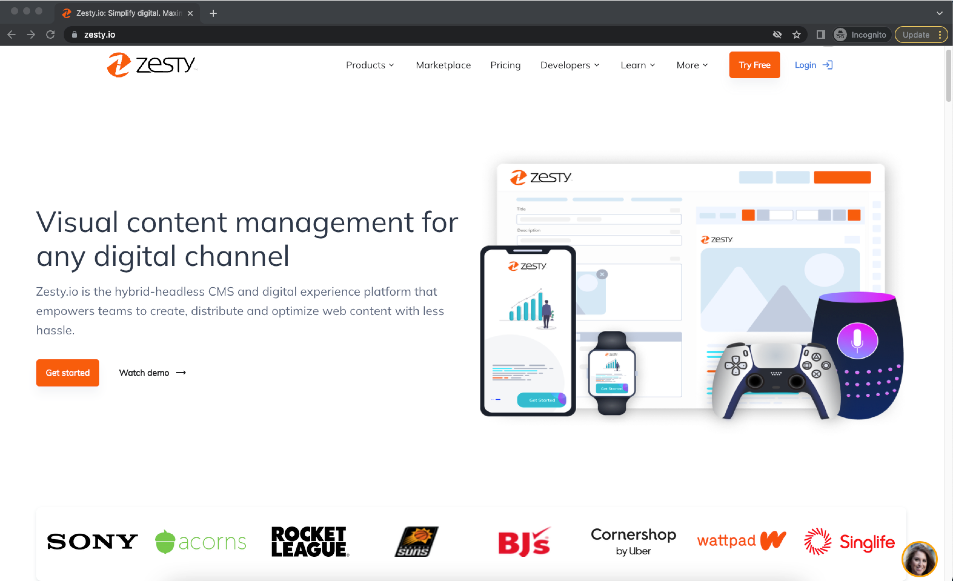 Pure Headless or Hybrid? Hybrid.
Zesty.io is a SaaS (Software-as-a-Service), hybrid CMS. Headquartered in San Diego, CA, the platform is built to bridge marketing and development goals. With visual tools, Zesty.io provides marketers the ability to create, preview and publish content as needed. Zesty also gives developers flexibility by exposing all content via APIs (including custom APIs!). Other features include drag-and-drop content modeling, multi-site support, automated SEO, automatic hosting and scalability, and more.
Zesty.io's approach to Content as a Service (CaaS) consists of a fully independent presentation layer, which enables content creators to provision both text-based and media assets during any point of the development lifecycle. It also features capabilities to deploy effective mobile experiences natively via its built-in responsive design framework. Supporting both website builds and headless applications, Zesty.io provides a wide host of tools for any team.
Zesty.io's Instant Content API supports the delivery of content to any mobile, app or IoT device via JSON. Some other custom endpoints that can be created include HTML, RSS, XML, .ico, and more. This allows you to create the content once and then deploy it to any device, no matter how it's consuming data.
With flexible pricing, Zesty.io supports brands of every size from startups to enterprises. Brands like Sony, Rocket League, the Phoenix Suns, large financial organizations, and more choose to use Zesty.io's platform. Try free today.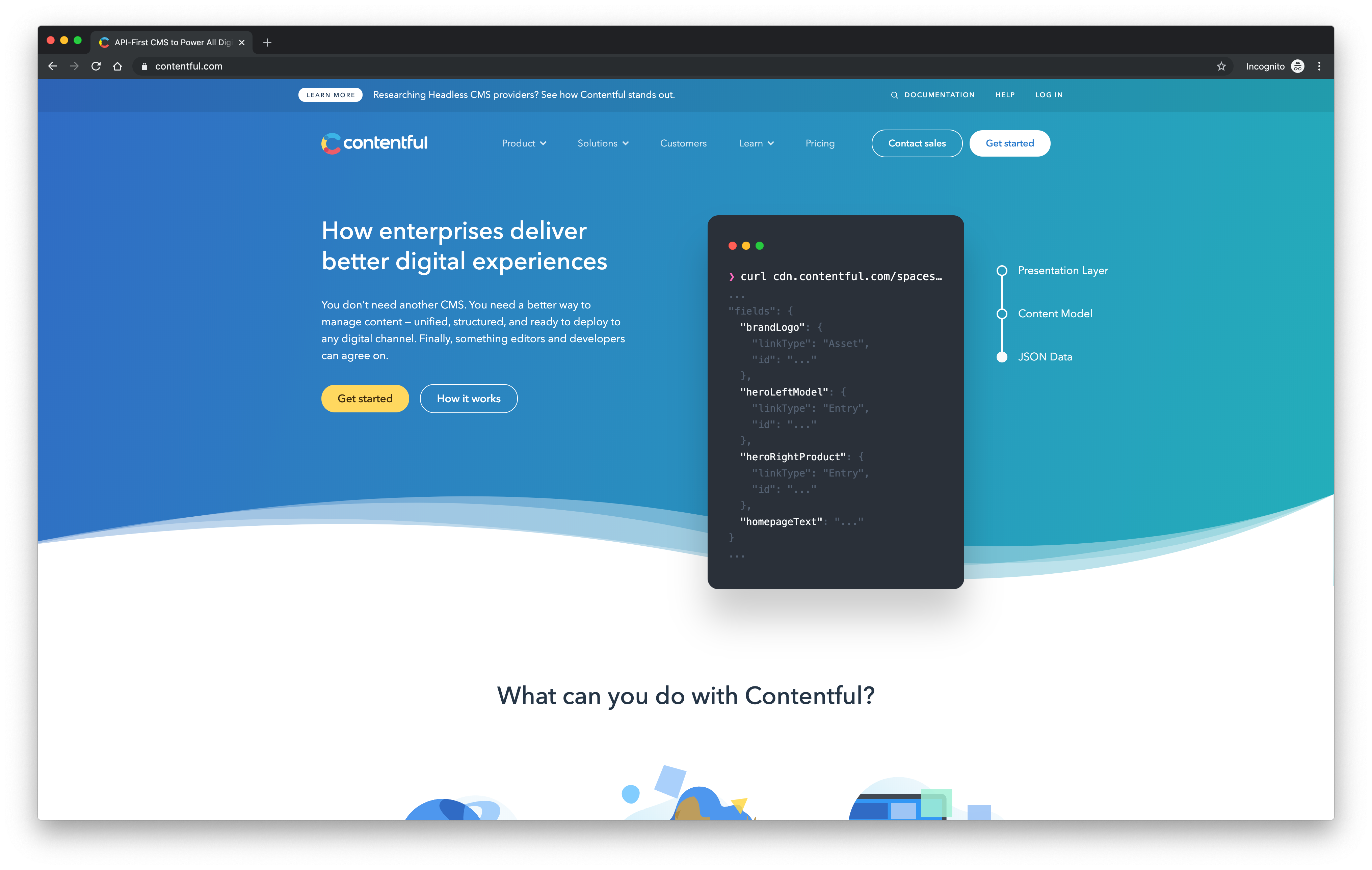 Pure Headless or Hybrid? Pure Headless.
Contentful is a headless API driven platform. Its content infrastructure provides APIs to manage, integrate, and deliver content to any device or service. The developer tool is headquartered in Berlin with offices in San Francisco.
Contentful does not consider itself a CMS - it is a content infrastructure or CDN that delivers content. It allows you to create your own content models and define your own schemas to be displayed however you'd like in a wide variety of applications. Contentful considers itself platform agnostic (pure headless), which can be advantageous to a developer team as teams can distribute or reuse content across any channel.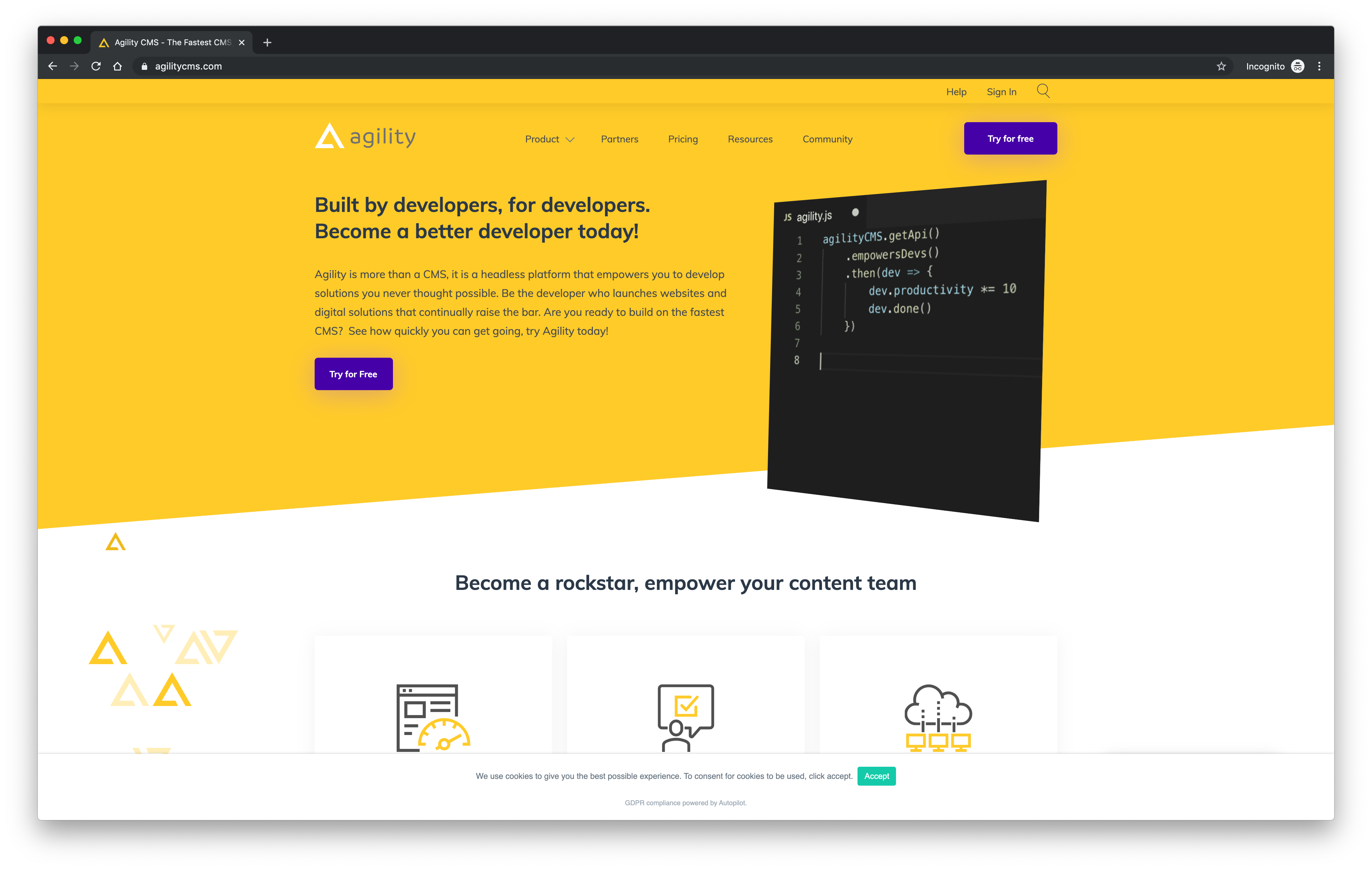 Pure Headless or Hybrid? Pure Headless.
Agility CMS is a purely headless content platform. Like other headless CMS, it exposes content via APIs so developers can build whatever application or website they'd like in the language of their preference, while ingesting content from Agility CMS's API. Headquartered in Toronto, Agility CMS works with customers primarily in the higher education, media & entertainment, and retail industries.
Agility CMS also touts features such as page management, ecommerce, and e-ticketing.
A sample of the customers using Agility CMS are Visit Orlando, Hockey Canada, and Kansas City University.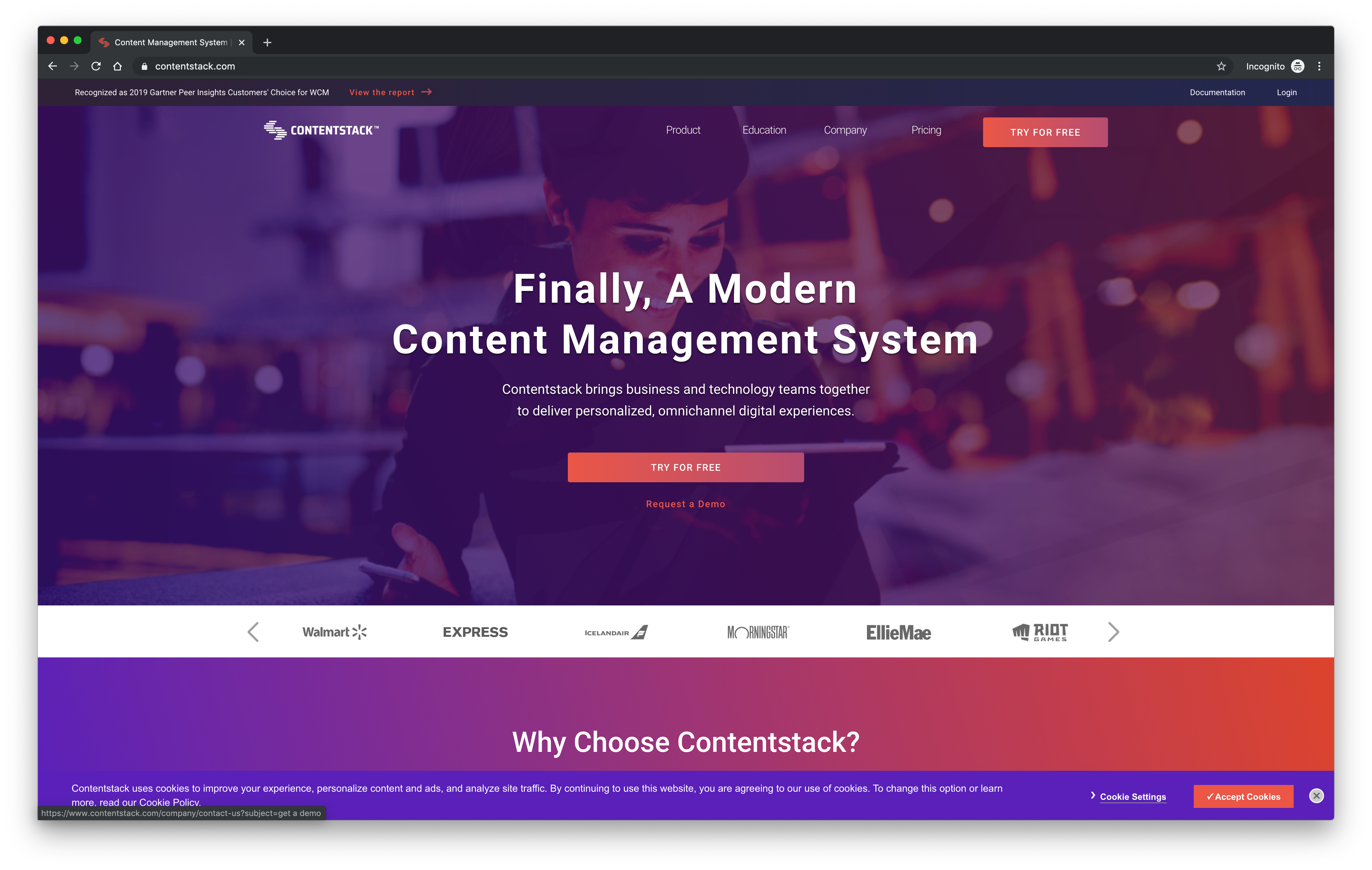 Pure Headless or Hybrid? Pure Headless.
Contentstack is an enterprise grade headless content management system. It touts an interface optimized for no-code and low-code users, optimizes images for mobile delivery, and is fully SaaS.
With a focus on enterprise, Contentstack focuses on availability, scalability, security, and uptime that will meet enterprise needs. Contentstack also helps teams with preview, image management, access controls, workflows. The platform also includes automated publishing and custom fields.
Customers that use Contentstack include Express, Riot Games, Berlitz, and more.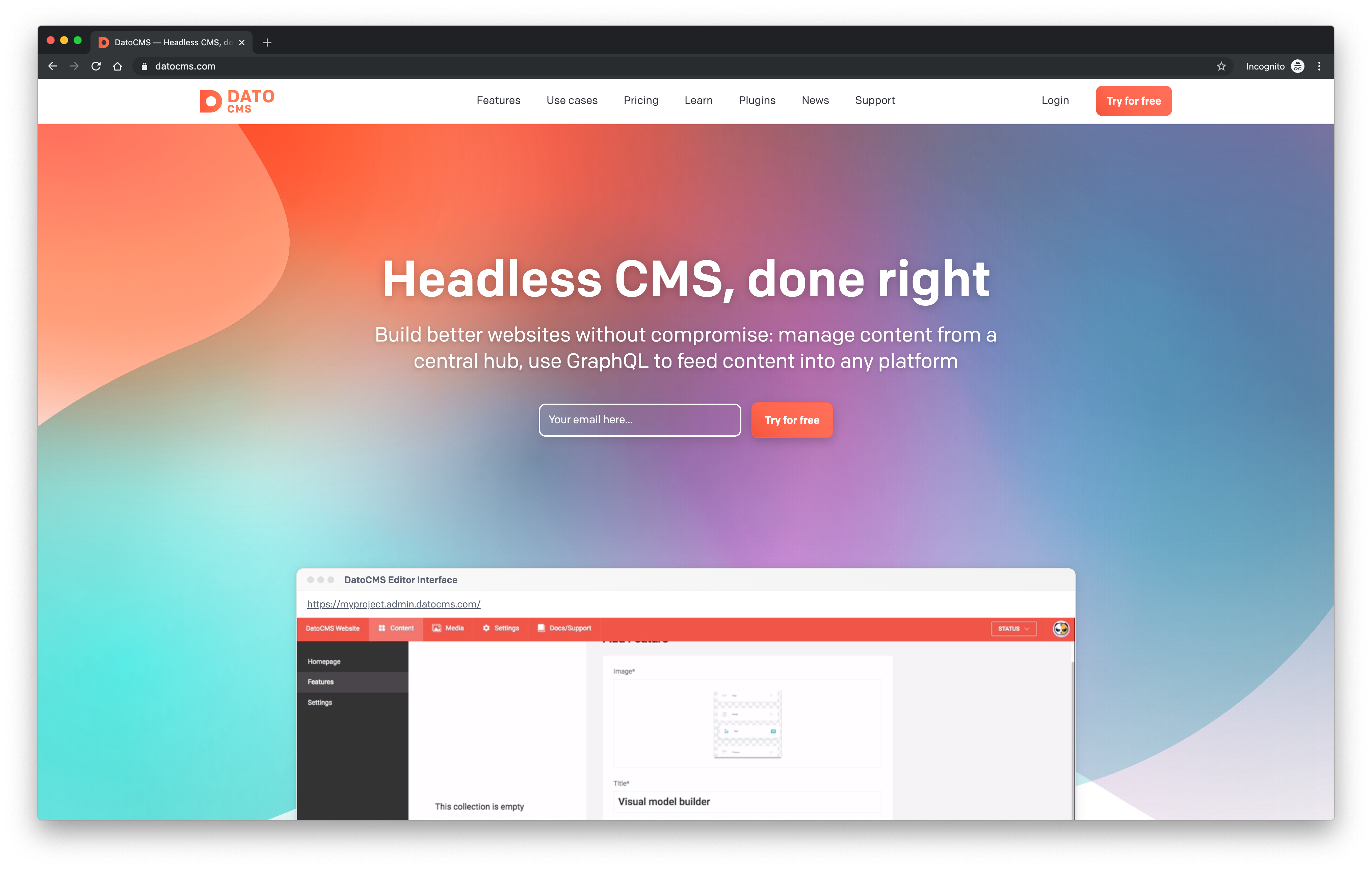 Pure Headless or Hybrid? Pure Headless.
DatoCMS' Content Delivery API is written in GraphQL, which is different than some headless CMS platforms. GraphQL defines the operations supported by the API, including input arguments and possible responses, offering an unfailing contract that specifies the capabilities of an API.
If you're looking to build a website, using DatoCMS means you'll also need a static site generator to go with it to produce the website. You can learn more about that in our article on Dynamic vs Static Websites.
In addition, DatoCMS includes a visual content schema builder, webhooks, easy image manipulation, multilingual content, and other features.
Some of the brands that use DatoCMS include Dropbox, VMWare,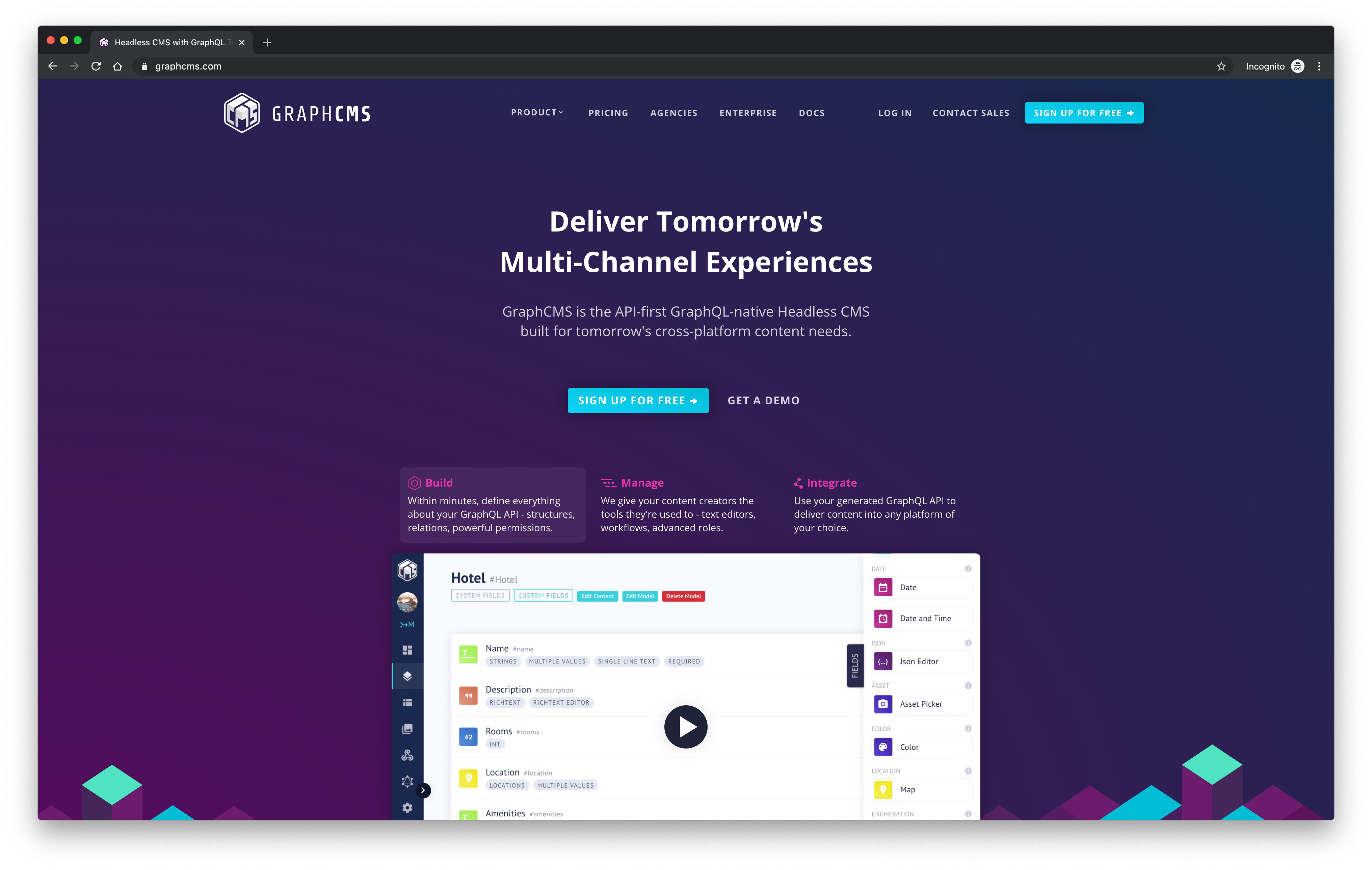 Pure Headless or Hybrid? Pure Headless.
GraphCMS is an API-first GraphQL-native Headless CMS built for cross-platform content delivery needs. The platform enables developers to build content APIs in minutes while giving content creators tools to manage their content. The hosted content APIs can be consumed by websites, apps or any other platform.
GraphCMS boasts the JAMstack approach to development, which means a stack of Javascript, API, and Markup. GraphCMS is a client-side and JAMstack compatible CMS. A JAMstack you could implement today might be: Netlify, GraphCMS, React, Webpack, and Gatsby.
Clients that use GraphCMS include Flybondi.com, Ketchum, Discovery, and others.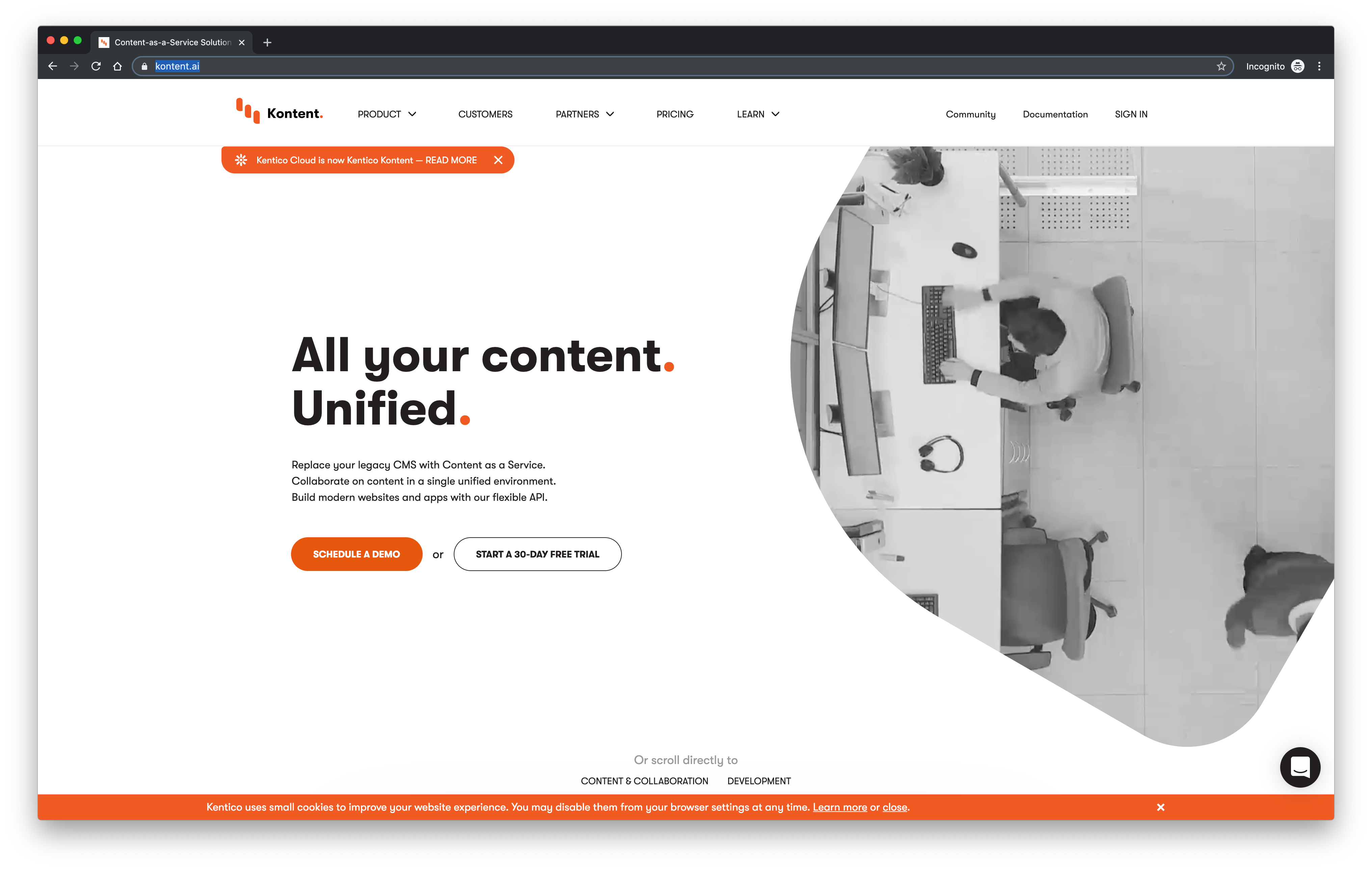 Pure Headless or Hybrid? Hybrid.
This has been an interesting few years for Kentico as they've evolved from a Traditional CMS, to moving their infrastructure to the cloud with Kentico Cloud, and are now rebranding their content-as-a-service offering to Kentico Kontent.
The new Kentico Kontent promises a Content Delivery API that makes your structured content consumable on any platform and device. Some of the features the platform includes is a content management API which allows for content consumption, webhooks, and custom elements that power integrations to other third party software.
Kentico also offers a host of other tools such as an AI chatbot. Some clients that use Kentico are Luminary, Leo Express, Little Dot Studios, and others.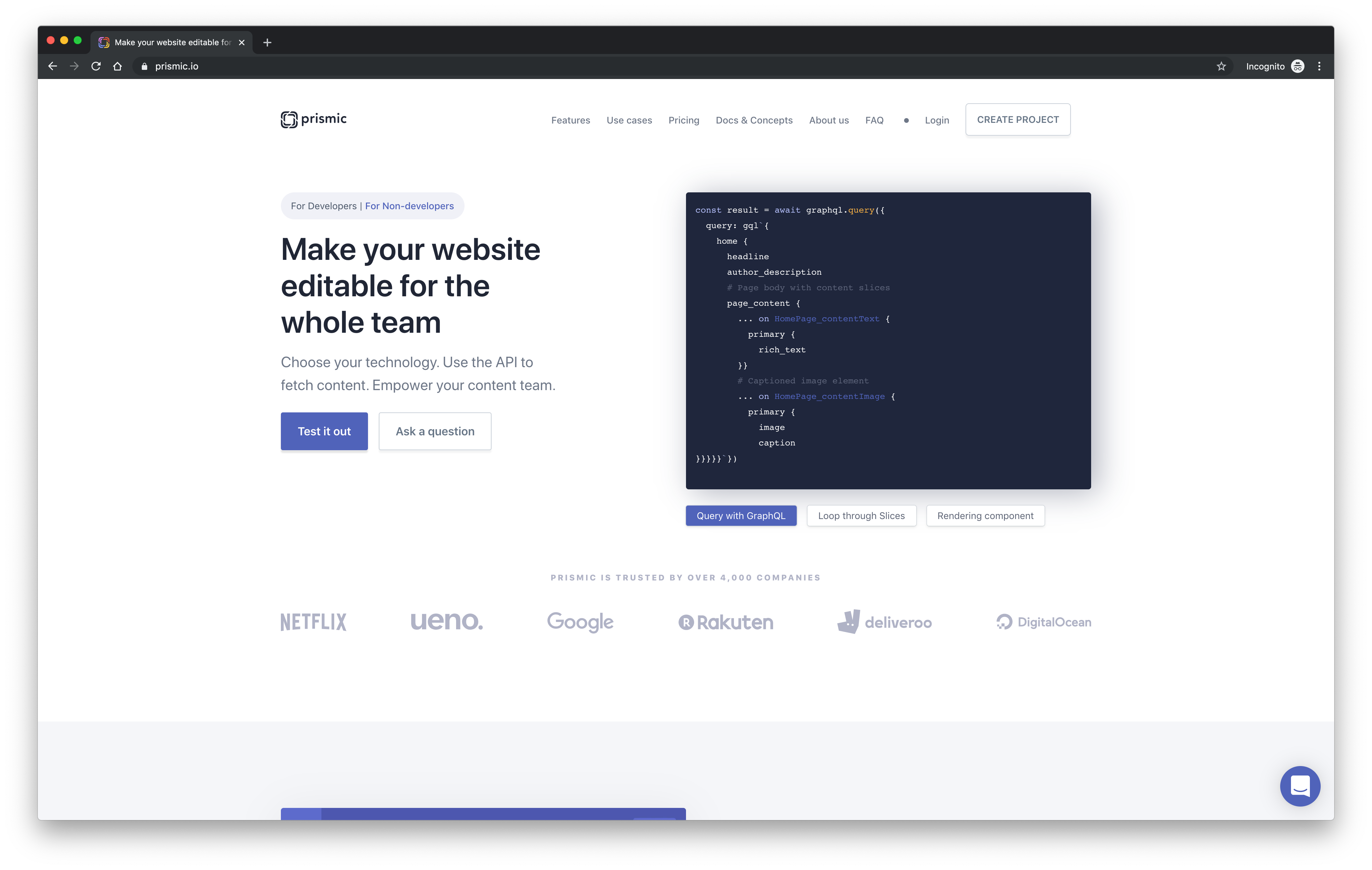 Pure Headless or Hybrid? Pure Headless.
Prismic prides itself as a platform that allows you to choose your technology, framework, and language. The platform first allows users to model their content schema, fill in content, choose frameworks such as Node, React, Next, Gatsby, Vue, Nuxt, etc., query content with either their RESTful API or GraphQL, and deploy with a hosting platform such as Zeit, Netlify, Heroku, etc.
Prismic is purely a headless content management in that it translates human readable content to machine readable feeds that developers then take and send wherever it needs to go (website, apps, etc.) back into human readable content. Because you can use different frameworks with Prismic, planning your project with this tool is key to success. Every framework has its own properties and advantages, fast rendering, SEO, ease of deployment or progressive enhancement.
Some clients of Prismic include Google, New Relic, Ford, and more.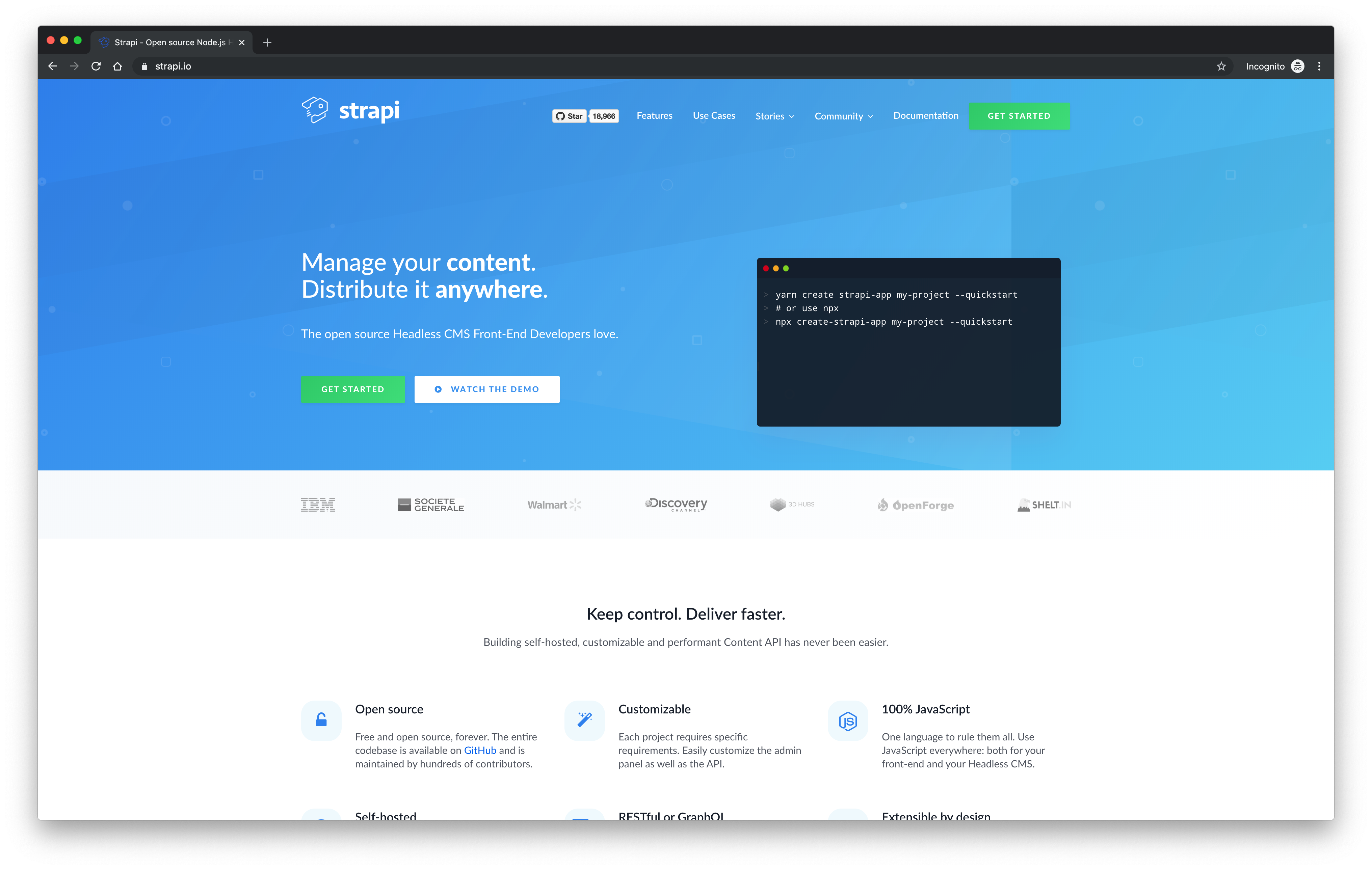 Pure Headless or Hybrid? Pure Headless.
Strapi is an open-source Node.js headless content management system, which means that the entire codebase is available on GitHub and thrives on contributors. Strapi generates a working RESTful API or use GraphQL for developers in minutes after installation. Data is made available through a customizable API. It's important to note that Strapi is a self-hosted, not a SaaS content management system.
Strapi strives to enable developers to focus on writing reusable application logic instead of spending time building infrastructure. The platform was designed to build Node.js applications in a matter of hours instead of weeks and is built entirely with Javascript. There are plugins that allow the platform to be extended.
A sample of some of the companies who use Strapi include Discovery, Walmart, and IBM.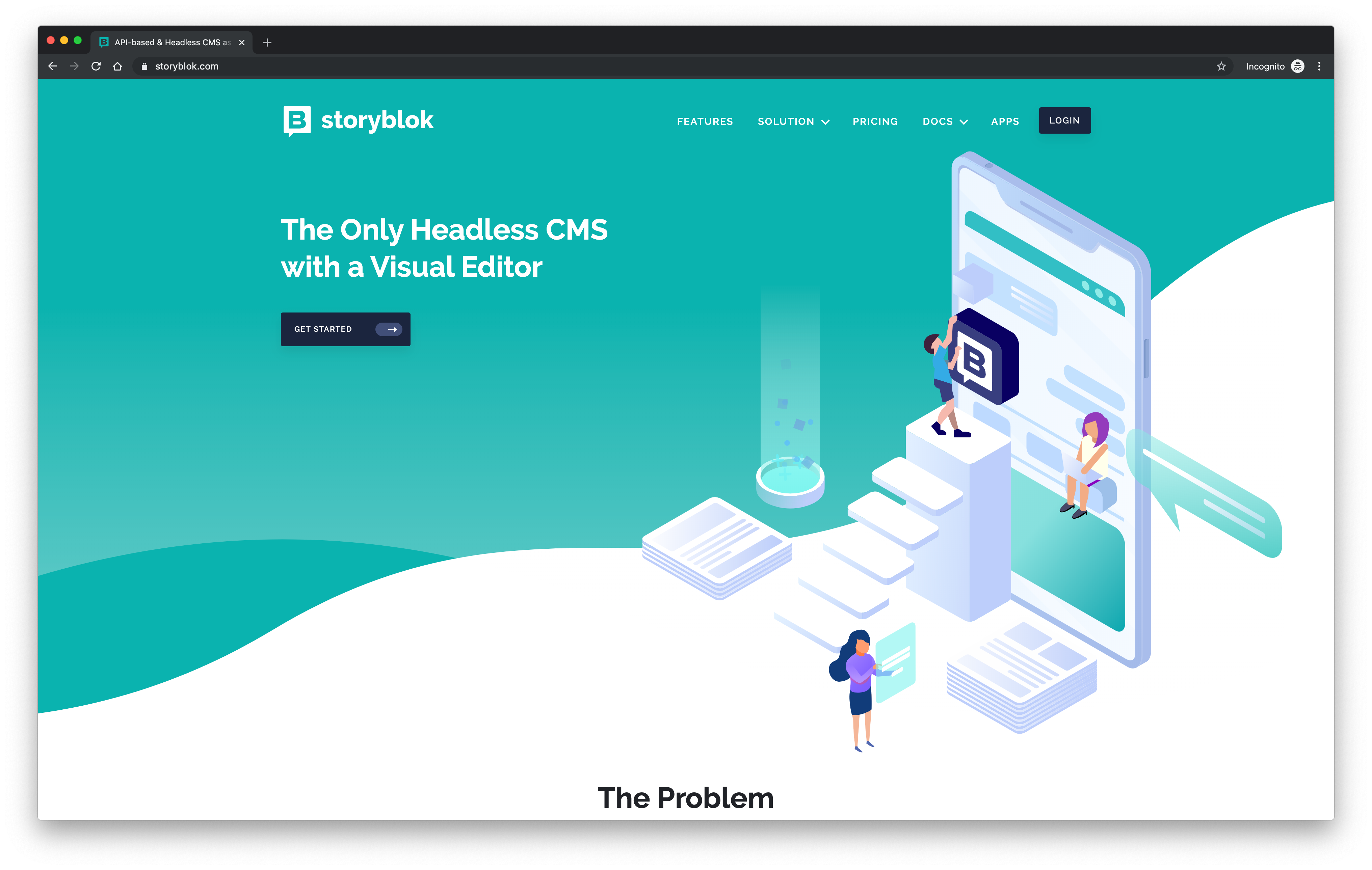 Pure Headless or Hybrid? Pure Headless.
Storyblok is a headless CMS that includes a visual editor for non-technical users. Aside from that, it's a purely headless CMS that generates APIs of content to be consumed in applications, websites, and more.
Based in Austria, Storyblok has built a headless CMS with the user experience of a page builder. This gives the developer freedom and access to the APIs they will need, while allowing editors an interface more similar to what they're used to using for content management.
Some brands using Storyblok include Tribal worldwide, Panini, Fanud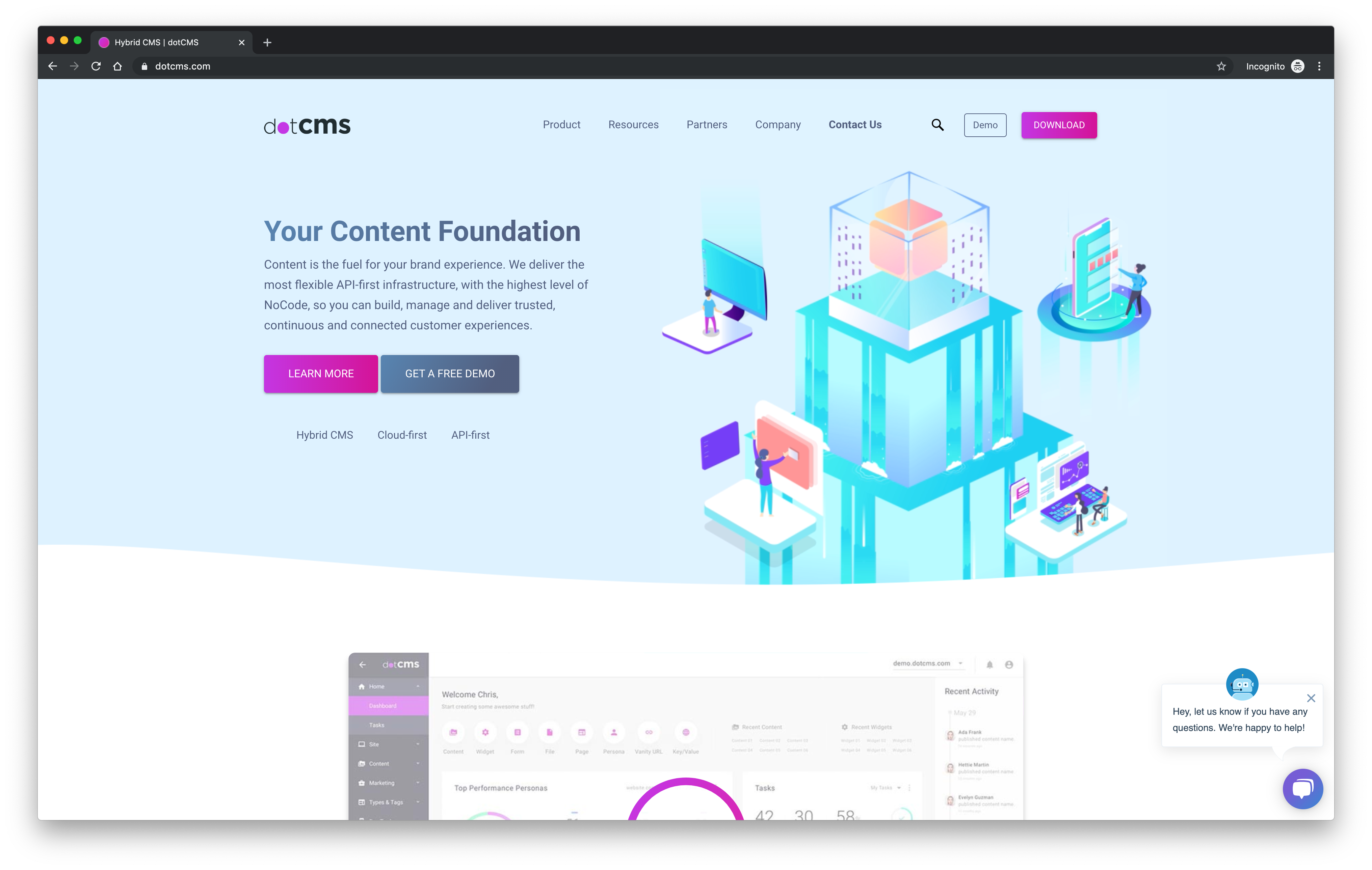 Pure Headless or Hybrid? Hybrid.
dotCMS prides itself on being a hybrid CMS that provides both traditional CMS functionality and headless content capabilities. Built in Java, dotCMS is a self hosted or cloud CMS open source headless cms that can build both headless content APIs and webpages. dotCMS is headquartered in Miami, Florida.
The hybrid CMS is designed for managing Single Page Apps and content-driven web applications. dotCMS has a structured content modal, extensive content APIs for both retrieving and creating content, as well as native support for GraphQL. dotCMS also provides "Edit Mode Anywhere" and Layout-as-a-Service features which provide contextual editing and drag-n-drop layout design for API-driven web applications.
Some of the clients who use dotCMS include Fitbit, ICANN, Arquiva, and more.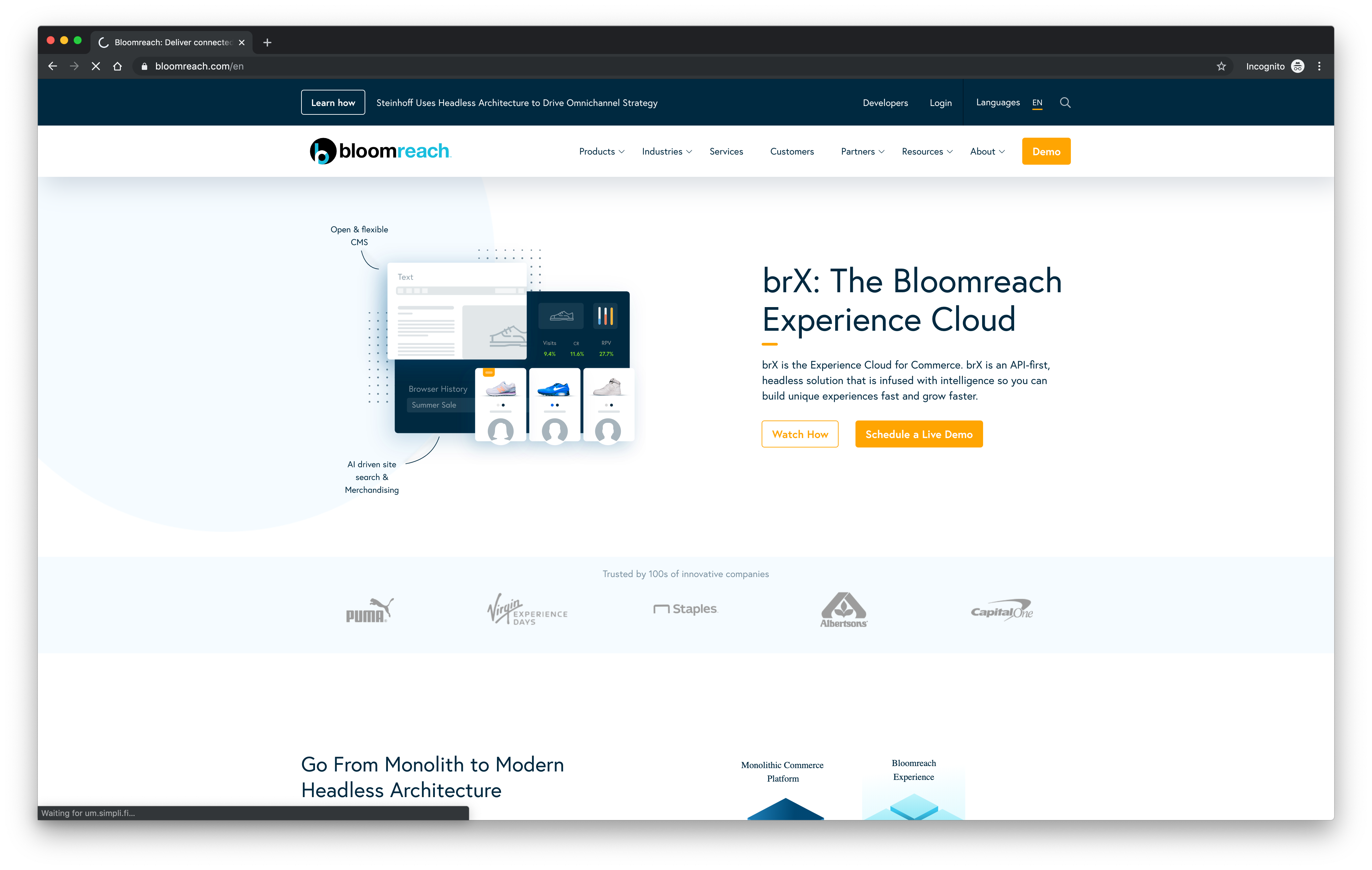 Pure Headless or Hybrid? Hybrid.
Bloomreach has a content management system which is part of the Bloomreach Experience Cloud (brXM), a digital experience manager which is larger than just a CMS. Since acquiring content management system Hippo in 2016, Bloomreach has been focused on building an end-to-end DXP. Based in Mountain View, Bloomreach focuses more on providing a DXP for enterprise that includes headless capabilities.
While it's built for speed, Bloomreach's experience manager also provides personalization and channel management capabilities for marketers. The platform provides customizable REST APIs and allows for integration with SPAs, CMS preview, and in-context editing.
Some of the clients who use Bloomreach are Puma, Staples, Albertsons, and more.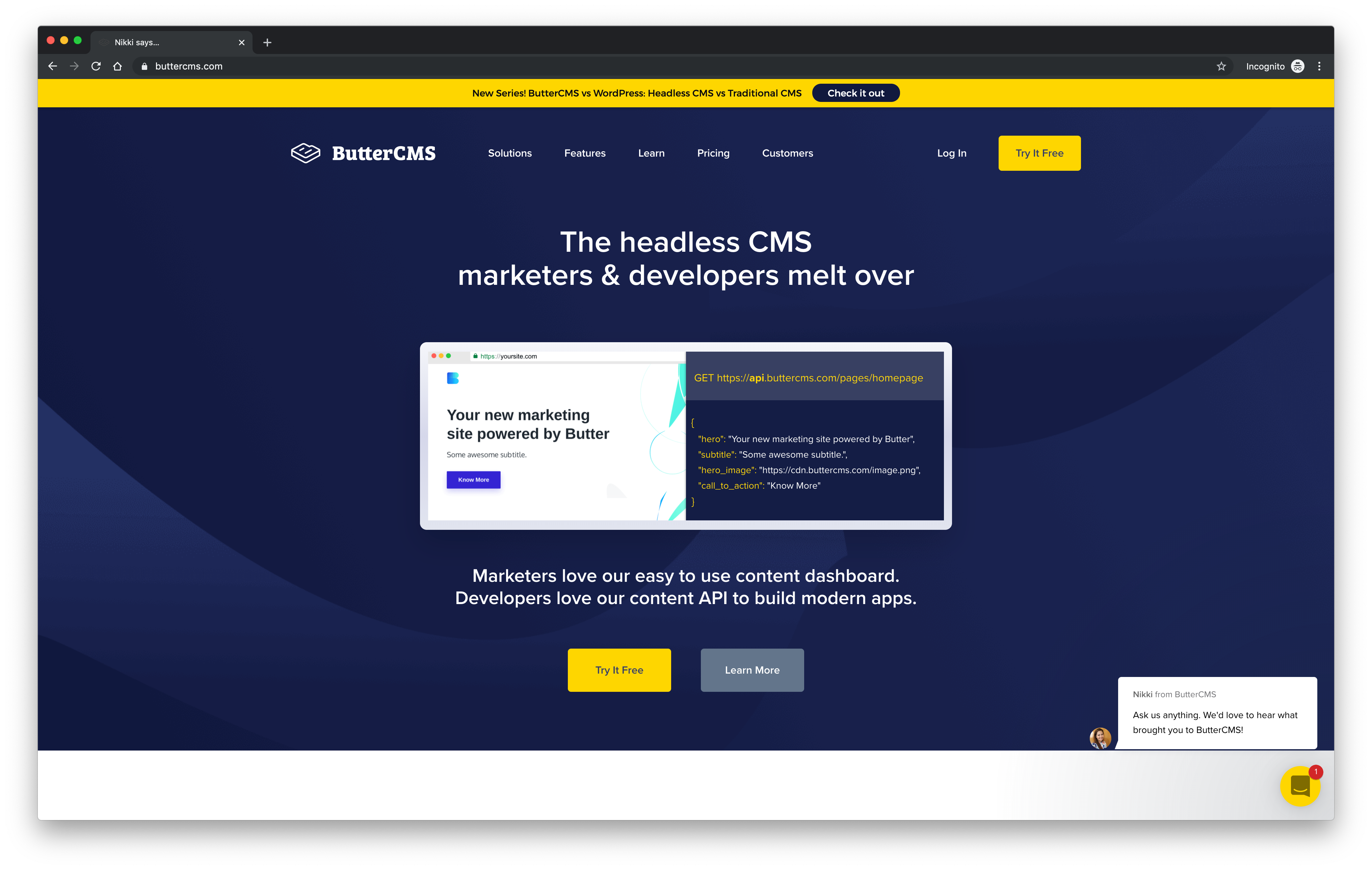 Pure Headless or Hybrid? Pure Headless.
Originally built as an alternative to WordPress, ButterCMS is now a full-fledged CMS that integrates with existing websites and apps to deliver content headlessly, decoupling content from the website itself. Headquartered in San Francisco, Butter is a headless content management system that is built primarily for blogging.
ButterCMS can integrate with any framework and also has SDKs + Framework plugins for Ruby, Rails, NodeJS, PHP, Laravel, .NET, Python, Django, Javascript, React, and more. ButterCMS also boasts features such as custom content types, media library, a CDN for assets, testing environment, webhooks, and more.
Companies that use ButterCMS include Key.me, Scripted, and Lambda, among others.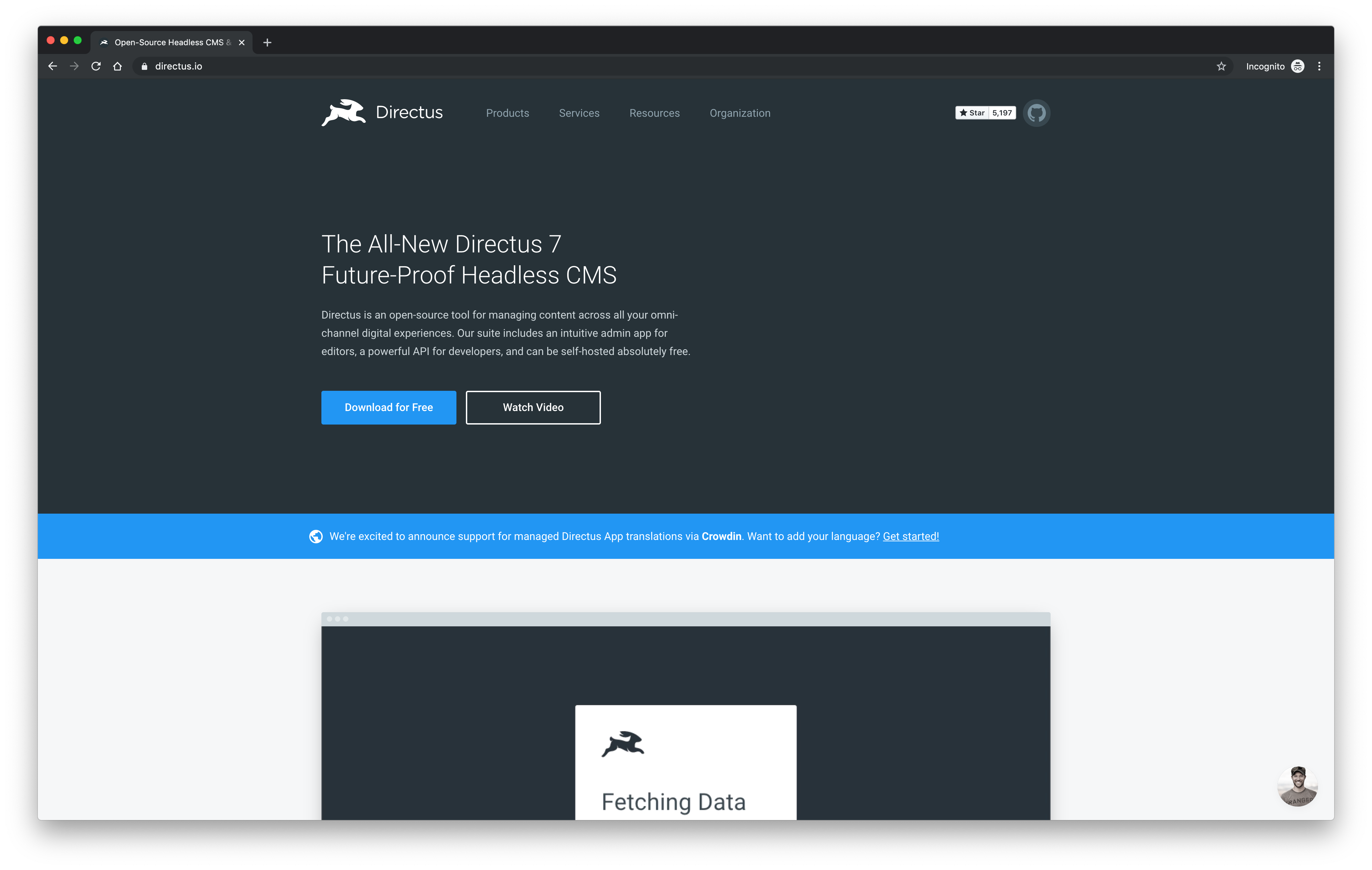 Pure Headless or Hybrid? Pure Headless.
Directus is an open-source tool for managing content across omni-channel digital experiences. The product suite includes an admin app for editors, a content API for developers, and can be self-hosted for free.
Directus allows for flexibility in choosing libraries, tools, and stack for your project, can be hosted or in the cloud, and can also be white-labeled for agency or reselling use.
With Directus, developers can connect to content via API or SDK, direct to database, or as a standalone application.
Some customers of Directus include the ACLU, Ask.com, Juilliard, and others.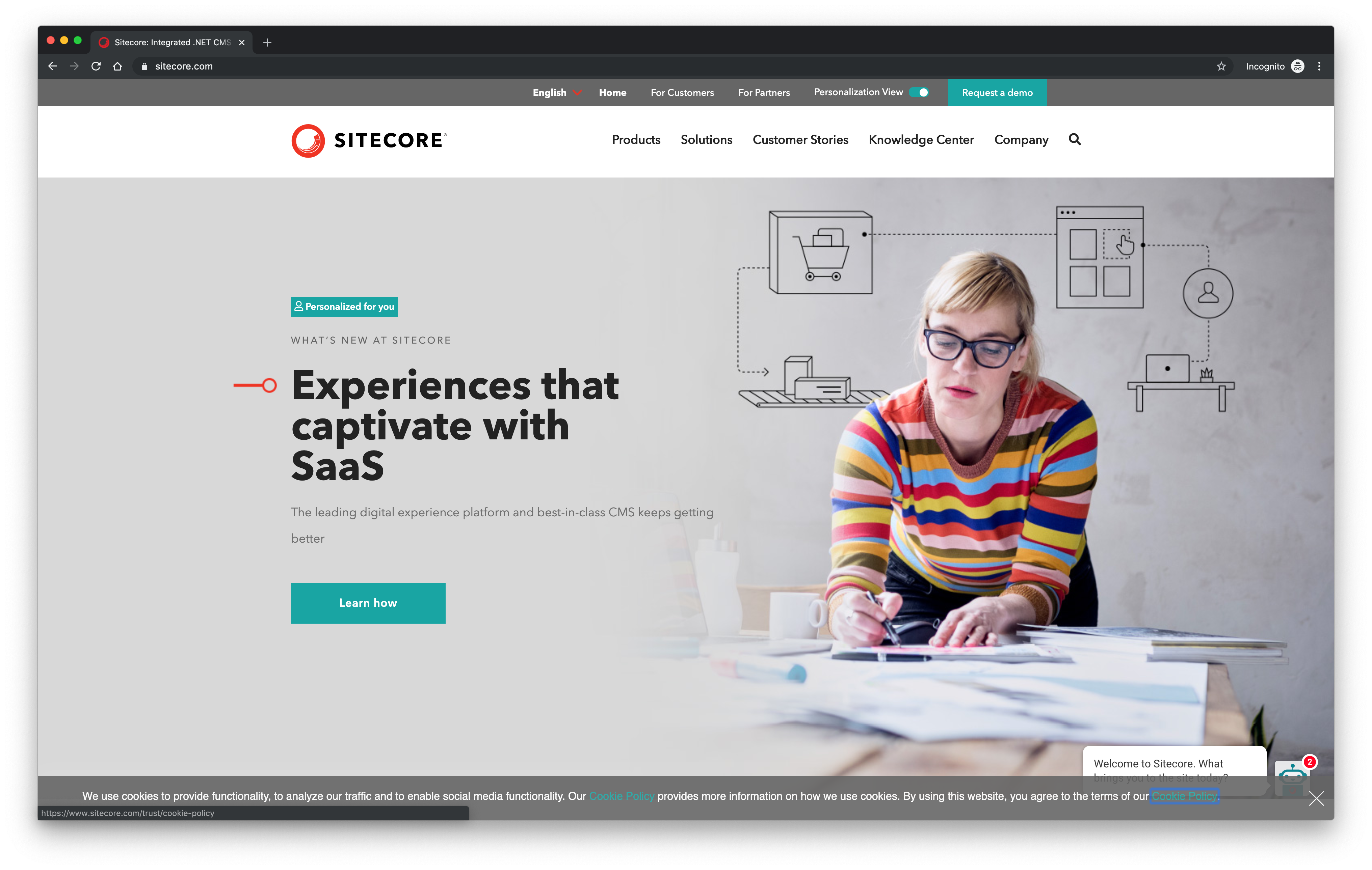 Pure Headless or Hybrid? Hybrid.
Sitecore is a full digital experience manager focused on personalization and enterprise applications. With flexibility to host Sitecore or using Sitecore in the Cloud, licensing and use cases vary. Sitecore can generate views or headless content APIs based on the use case.
Headquartered in San Francisco, Sitecore focuses on providing enterprise size companies with end-to-end digital experience management. Some other features in the platform include end to end content management, personalization, and customized commerce experiences at scale.
Sitecore customers include L'Oreal, Nestle, P&G, and more.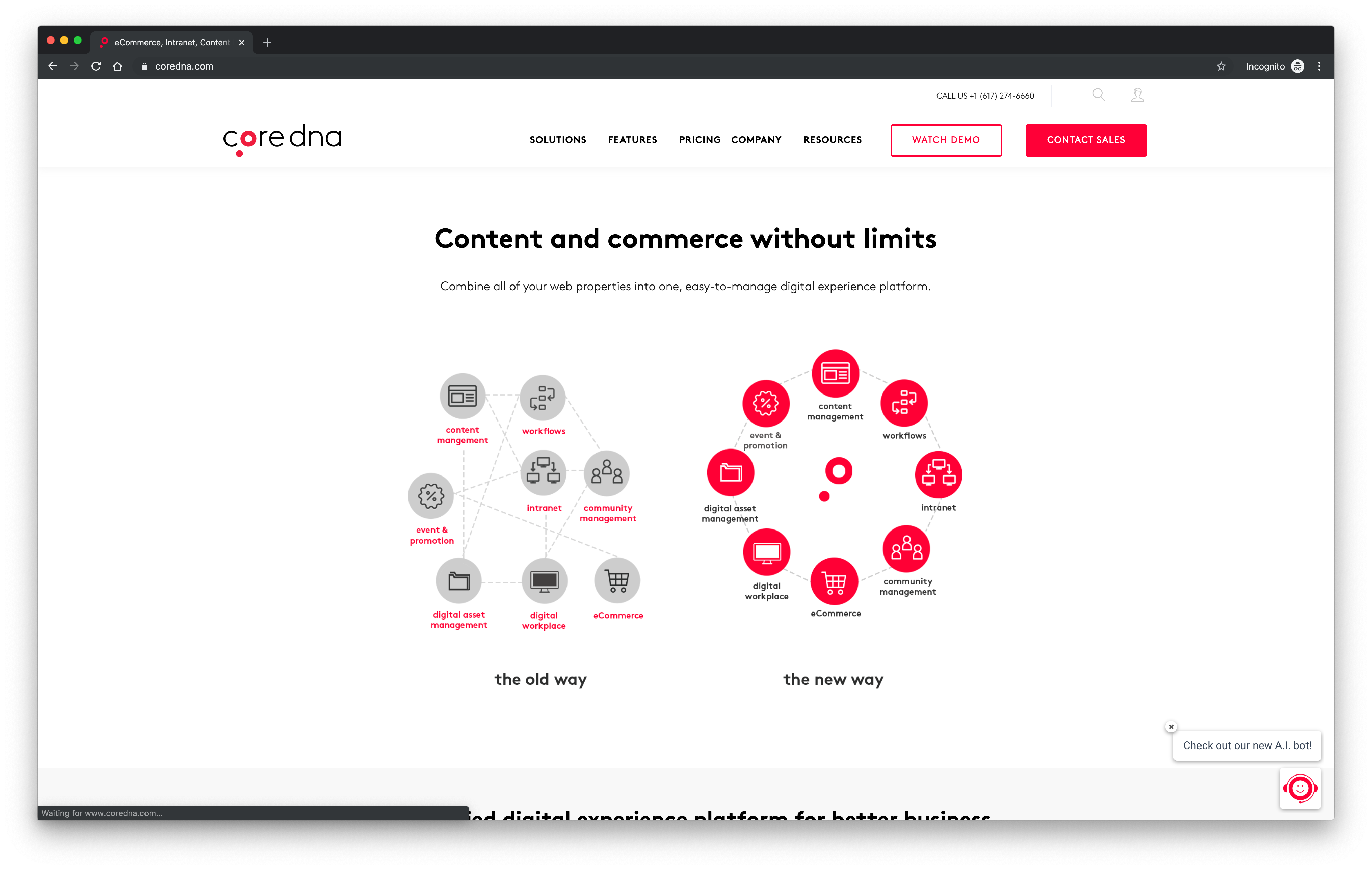 Pure Headless or Hybrid? Hybrid.
Core dna is a hybrid SaaS content management system that is focused on providing a platform for content, marketing, eCommerce, intranet, and community use. The platform focuses on mid-sized businesses who need one platform to manage content across their destinations.
Based in Boston, the Core dna team focuses on a platform to support six main use cases: content, commerce, marketing, teams, intranet, and community.
Core dna clients include Tivoli Audio, Australia Post, Frontier Touring, and more.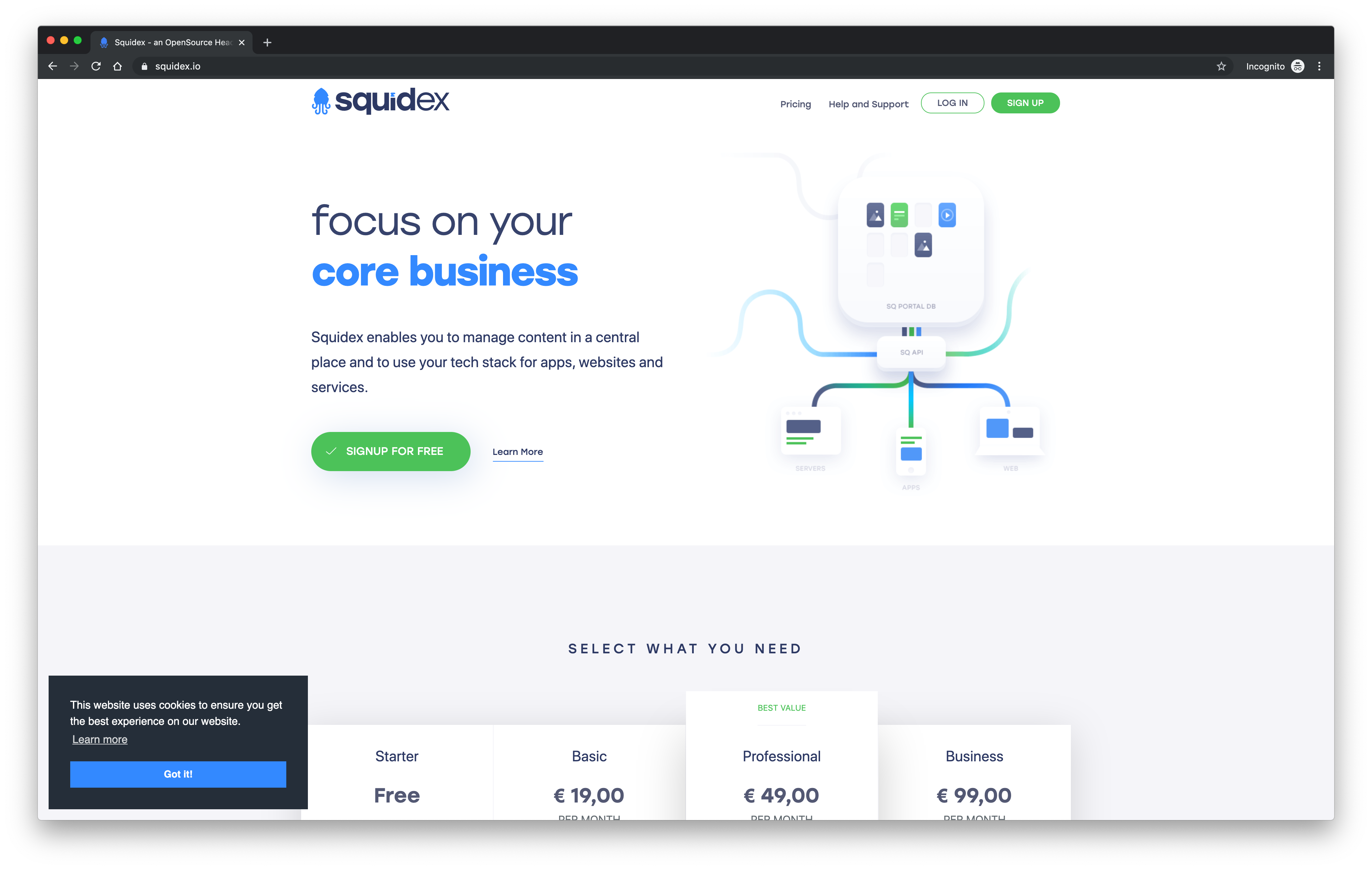 Pure Headless or Hybrid? Pure Headless.
Squidex is an OpenSource Headless CMS, or a CMS with an API. Squidex aims to be a central location for all content.
Schemas can be customized and defined to fit the structure of content, rather than forcing content into a pre-defined schema. With Squidex, developers can also define validation rules to ensure consistent content feeds.
The management UI helps editors to create and edit content, but the heart of the system is an API, which supports filtering with OData query options and creates swagger definitions for your content.
Companies that use Squidex include Busradar.com, Matmatch, CivicPlus, and more.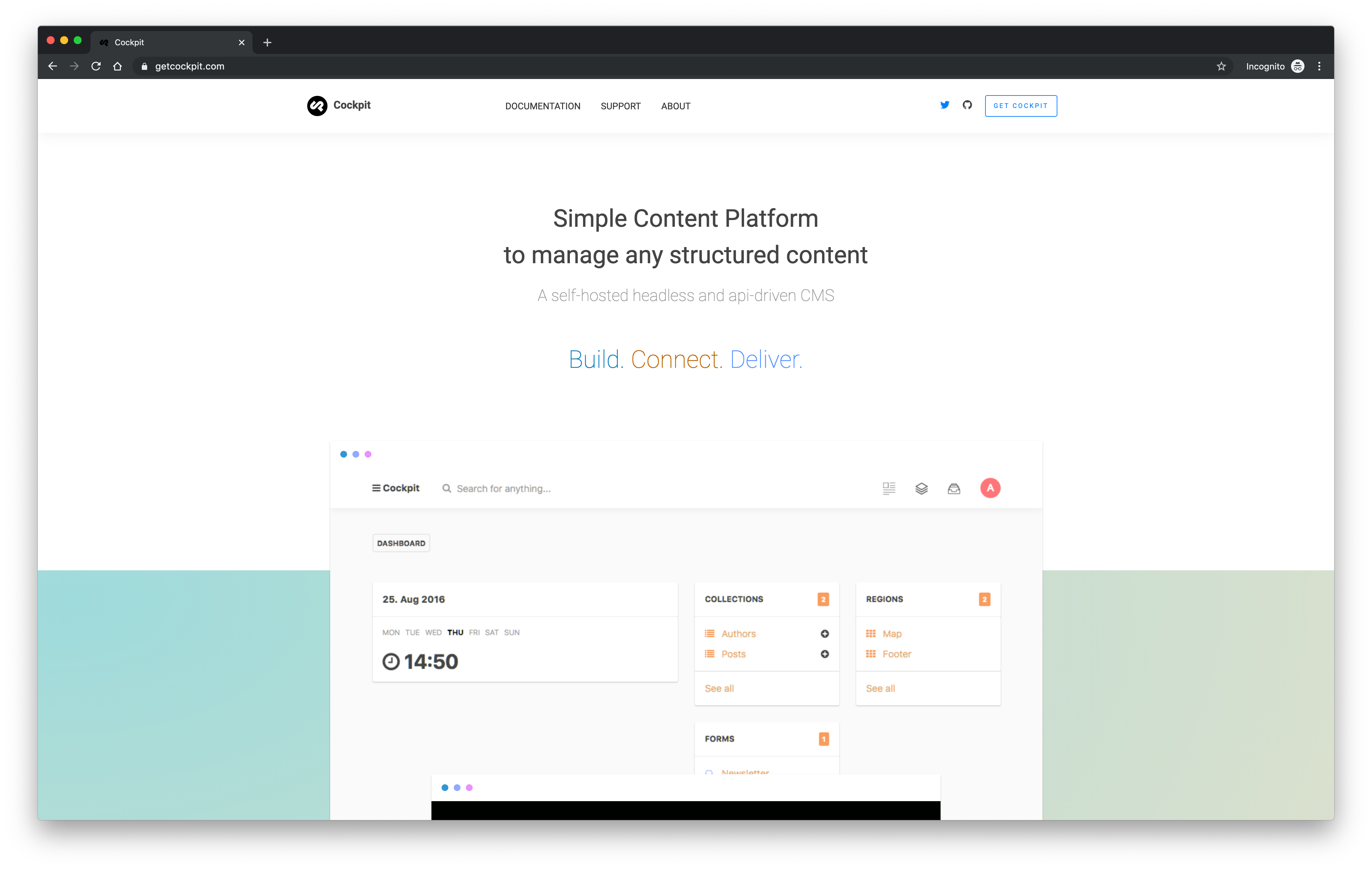 Pure Headless or Hybrid? Pure Headless.
Cockpit is a self-hosted headless and API-driven CMS, which is their main differentiator. It is self-hosted, so you can host locally or in whichever cloud you prefer. They are also open source, so their software allows for contributions. It is a headless CMS that's built around an API first and JSON content approach.
Cockpit is not a website builder - it is a content provider. Users can choose between SQLite for quick and simple projects or utilize MongoDB for larger ones, and invites to extend with custom code. The CMS was built by Agentjo, an agency based in Hamburg, Germany.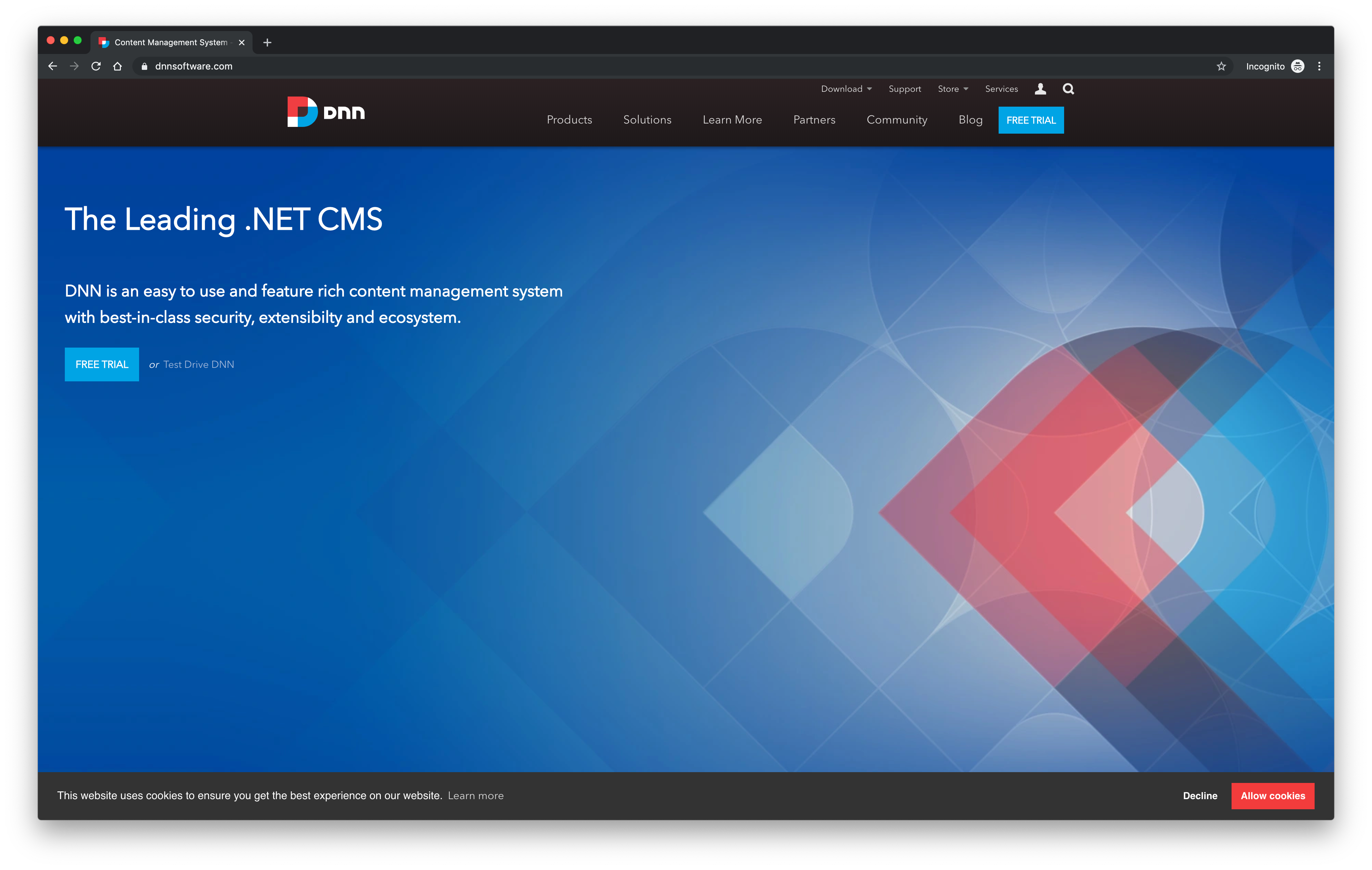 Pure Headless or Hybrid? Hybrid.
When we last wrote this article we featured DNN Evoq 8, they have released Evoq 9. DotNetNuke's new offering focuses on content as a service powered by their headless content APIs.
DNN is a veteran of the CMS world, having been around since 2003. Headquartered in San Mateo, the company focuses on expanding its platform to feature security and extensibility. DNN is built with .NET, so it may require additional development skills to extend the platform. With 1+ million community members and thousands of developers, agencies and ISV's, DNN boasts the largest .NET CMS ecosystem.
Clients that use Evoq 9 include Gold's Gym, the University of New Orleans, and more.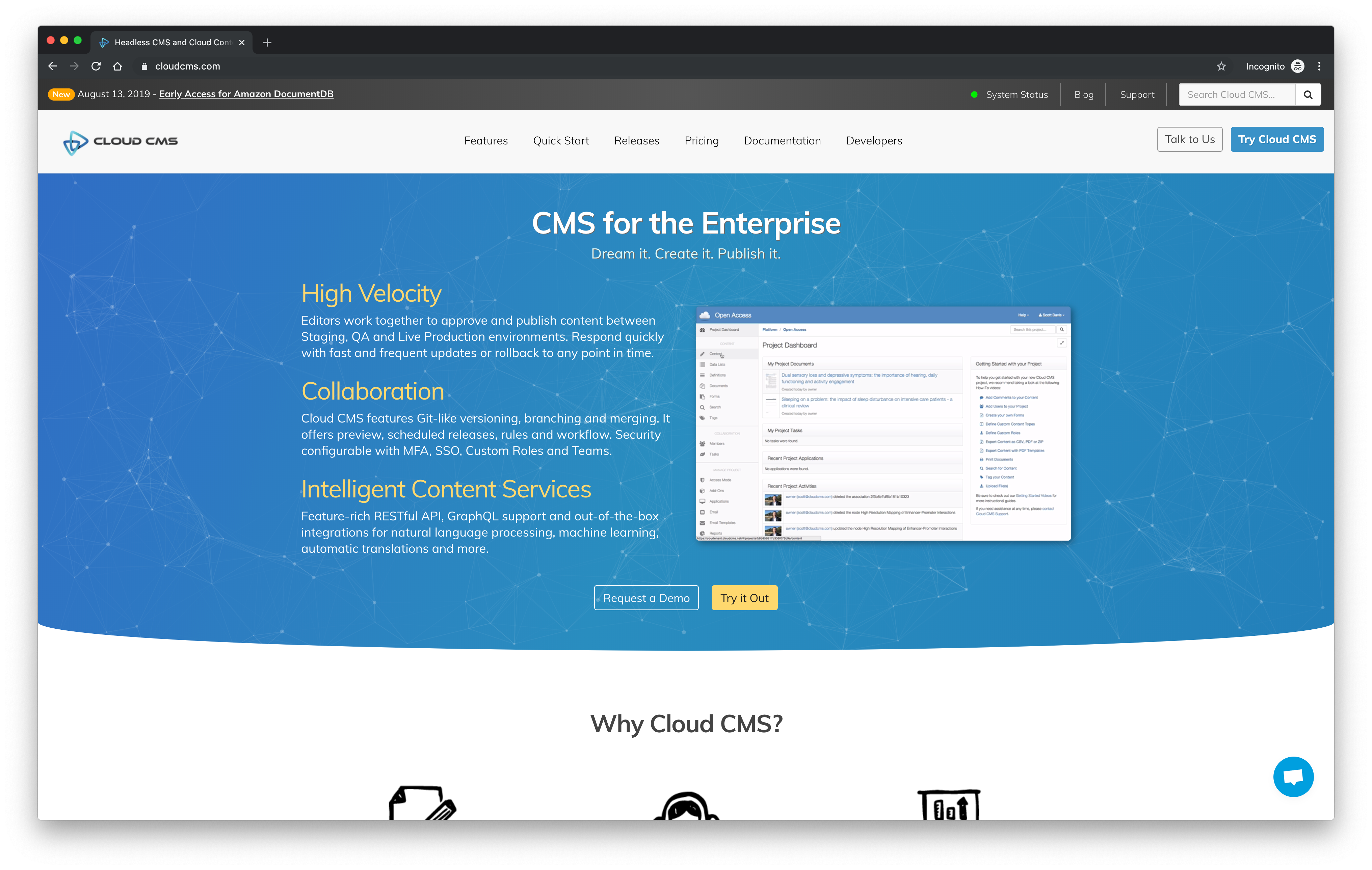 Pure Headless or Hybrid? Pure Headless.
Cloud CMS is an API-first headless CMS that is built upon JSON. The platform is used by a range of different companies including Under Armour, LendUp, Cricket, and others.
Cloud CMS provides features that are typically only found in Enterprise CMS products, including Git-like versioning, content modeling and forms, workflow management, scheduled and automatic publishing, and deployment to other data centers such as Amazon S3, FTP and custom Deployment Receivers. CloudCMS can also be self-hosted or in the cloud.
Pure Headless or Hybrid? Hybrid.
Craft CMS is a self-hosted, versioned CMS. It leans more toward being a traditional CMS like that you may be familiar with, and has the ability to export content to an API for headless functionality. 
Heralding from Bend, Oregon, Craft aims to be a content-first CMS that makes life enjoyable for developers and content managers alike. 
Clients that use Craft include Barefoot Contessa, Grill'd, Samuelsohn, and others.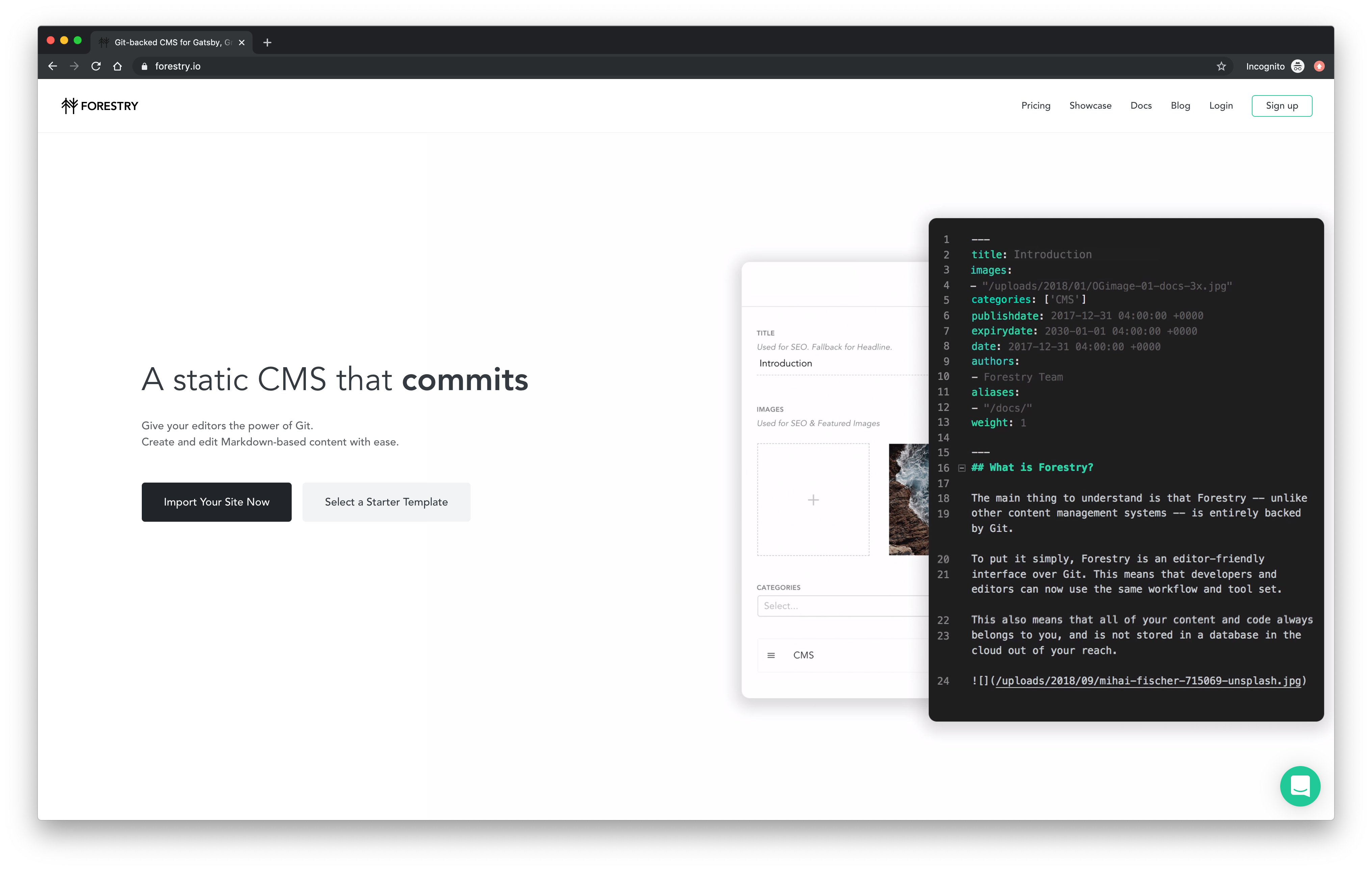 Pure Headless or Hybrid? Pure headless.
Forestry is a Git-based headless CMS that focuses on the content editing and management experiences. It's self-hosted and supports Jekyll and Hugo sites, and works with most static site generators.
As of recently, Forestry.io no longer supports deployments. In their Sunset Notice, they've stated "We now prefer to focus on our core features like content modeling, performance, stability, editing experience, etc. Plus, dedicated services are doing a far better job at deployment and allow for scheduled jobs for instance; we think our users will be better off using those services."
Clients that use Forestry include Sketch, Bejamas, FreshEBT and more.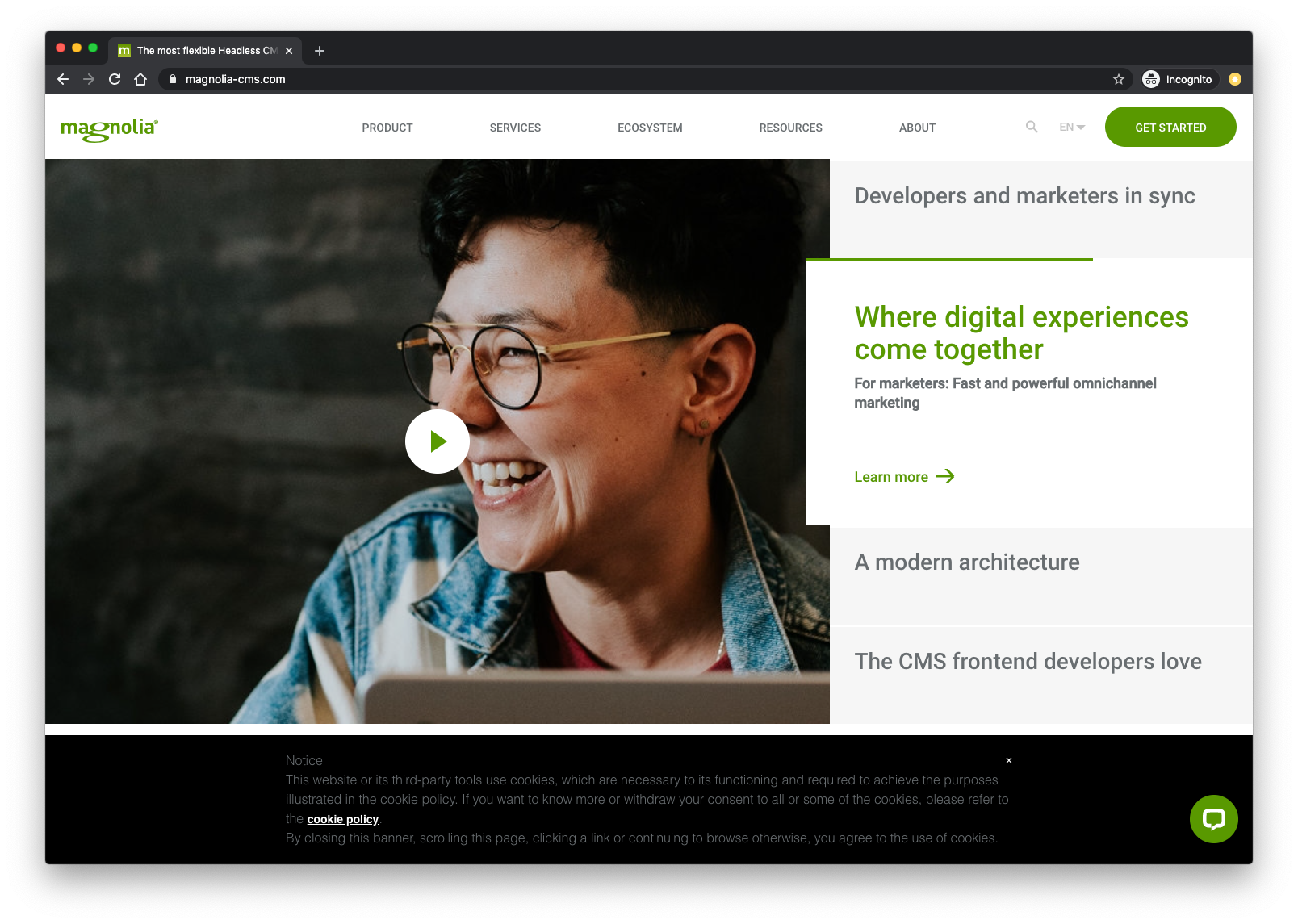 Pure Headless or Hybrid? Hybrid.
Magnolia is a hybrid CMS and digital experience platform that can be either SaaS or self-hosted. Magnolia aims to support high performance & scalability, flexible integration, and great ease of use. They boast a large client base and tout the platform's ease of use. Magnolia aims to be the go-to digital experience manager for the enterprise and is featured in the 2019 Gartner's Magic Quadrant for Web Content Management.  
One word of caution is that Magnolia is a versioned software, so upgrading to each version may cause incompatibilities. Clients that use Magnolia CMS include Melia, AVIS, Tesco, and more.
Why Zesty.io is a Leader in Headless CMS
As the demand for headless and decoupled CMS platforms grows, the market and corresponding choices continue to grow. 
So it's understandable that you might feel overwhelmed when trying to decide on headless CMS software. After all, nearly every provider listed above provides you with the ability to distribute personalized content across channels and devices through APIs.
But we built Zesty.io to be different — here's how.
Great for Marketers and Developers
Zesty enables you to implement omnichannel marketing strategies in real-time and gives both developers and marketers the tools they need to build better digital experiences. Zesty tailors user experiences and enables every user —both technical and non-technical— to deliver personalized content at scale.   
Not Just a Developer Tool
Unlike many other headless platforms, Zesty.io doesn't leave marketers out in the cold. 
While developers leverage APIs and enjoy a front-end agnostic CMS, marketers can leverage WYSIWYG editing, pre-built page layouts, landing pages, microsites, SEO features, web forms, and drag-and-drop interfaces.
Protecting your data and your customer's data is paramount. Unlike open source technologies, Zesty.io's code base is kept proprietary and in-line with international security standards (SOC 2 Type II, SOC 3, and ISO 27001) in order to better fend off cyberattacks.
Plus, Zesty.io is a certified Google Cloud partner, and we benefit from DDoS mitigation delivered through Fastly's content delivery network. Moreover, Zesty.io boasts SSL encryption levels supported up to 2048.
SaaS — Not On-Premise
With Zesty.io being a cloud-based Software-as-a-Service, the entire platform is accessible natively through your web browser, and it's not hosted in the back room of your office, either.
Instead, Zesty.io is hosted by Google Cloud Platform (GCP) with 99.99% uptime. Using Google's infrastructure means our clients benefit from their scalability and security features out of the box.
Also, and perhaps more importantly, a SaaS model helps lower your total cost of ownership by eliminating the need to update and maintain your software. We handle all the technical stuff, so you don't have to. That means no unexpected tasks, and no unexpected bills — just one, consolidated, monthly subscription fee.
Headless, Traditional, or Both  
With new WebEngine modes, you can toggle between outputs without changing any marketing experience. Generate fully hydrated JSON endpoints with no code instantly. WebEngine is a tool that comes with every Zesty instance to render views for any page or page group created in Zesty.
Own Your Architecture and Security:  
Zesty enables you to run our cloud version or own your data by storing it in your private cloud. If you do that, you can leverage our APIs to access that data faster and without security concerns.
Zesty allows you unlimited scaling options and helps you handle and deliver content your delivery across the globe, so you never have to worry about scaling to serve millions of requests (that's an average day for us). 
Don't Just Take Our Word For It…
Zesty.io stands out from the crowd — but not because we said so.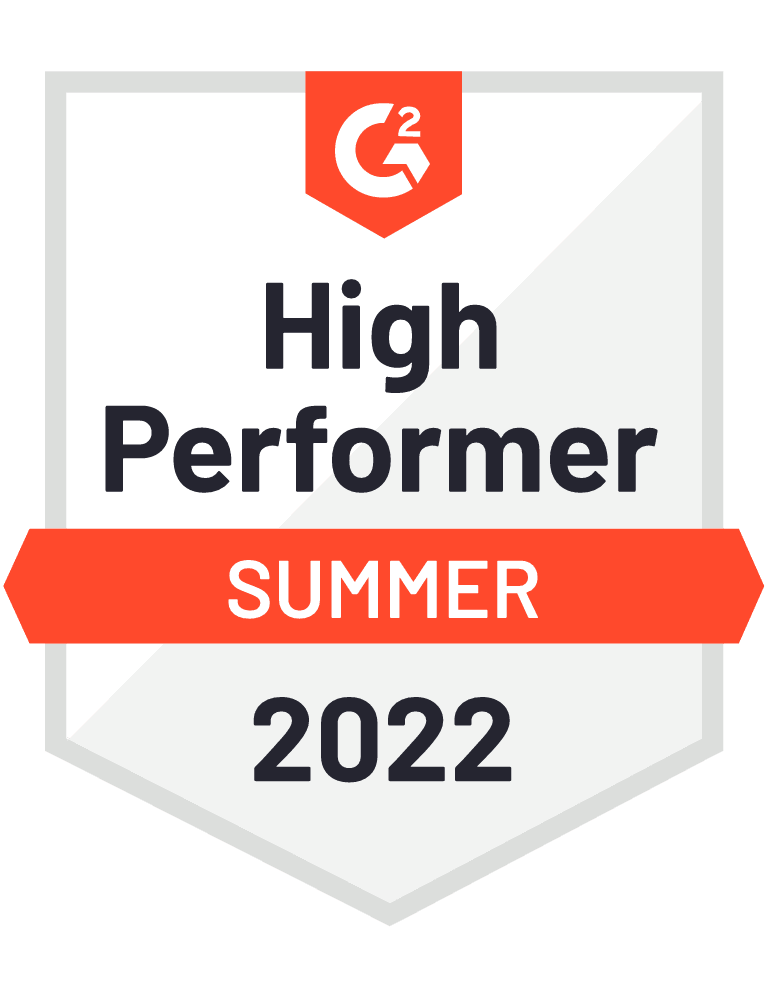 Zesty is consistently named a High Performer by G2, including in their Summer 2022 G2 Grid for Web CMS. G2 scores products and sellers based on reviews gathered from our user community, as well as data aggregated from online sources and social networks. 
Also, with a 4.7 rating on Gartner Peer Insights, our reputation precedes us. As you can see, users regularly remark about how Zesty.io io is "user-friendly" and "fun to build" with. One senior web developer even commented on our helpful and responsive support team:
"Recently, I reported a possible security issue on a site I manage at close to 11pm on a Saturday night, and to my surprise, the team at Zesty.io responded before midnight and were [already] working on a fix."
Now that's a reliable technology partner.

Need Help Selecting a Headless CMS?
We understand how intimidating choosing a CMS can be. Choose right and you get a robust CMS platform; choose wrong and, who knows? Luckily, we got your back; we can answer your questions and guide you so you can pick the best Headless CMS vendor for your business. 
making such a critical choice can be intimidating.  We think we can answer your questions and remove a lot of the uncertainties you might have regarding the selection of a headless CMS.
Schedule acomplimentary consultation with a headless CMS expert to explain more about your project to start narrowing down your search for the perfect headless cms option for your project and budget.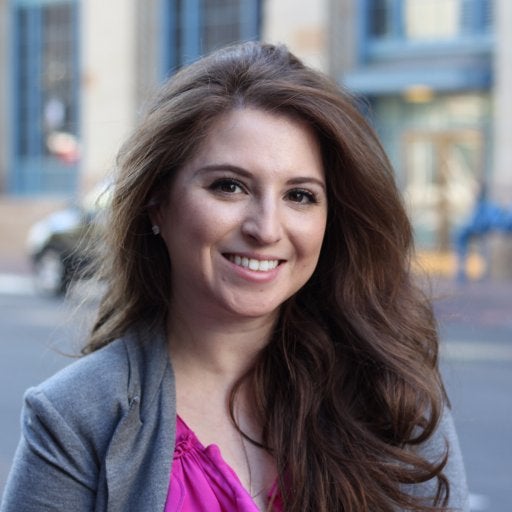 By Chloe Spilotro
Hooked onto the platform since first using it through the Zesty.io Incubator Program at the University of San Diego. Passionate about all things marketing, IoT, and helping businesses leverage technology to grow and become major players in their industries.
Related Articles
---