Marketing Technology
How to improve franchise performance with centralized headless content management
With the economy continuing to be on shaky ground, businesses are evaluating how they can weather the storm. One big aspect that's often overlooked is the technology that you leverage. The platform you use to manage your website can either propel you into a better business outlook or hold you back.
This article will cover why your website is critical to helping your franchise health, particularly through an economic downturn, and why legacy content management systems (CMS) aren't built to help businesses grow.
Why your website is vital to franchise health
The world is increasingly becoming digital-first, meaning businesses have to adapt to keep up. There are a few main reasons why adopting websites for your franchisees is important:
Websites help brands reduce operating costs and increase visibility. Consumers often turn to Google first to find businesses and make purchases. Websites help your franchises get seen, which in turn improves business. 

Consumers trust brands that have websites. And trust translates into more money. According to surveys by SurveyMonkey and Weebly, anywhere from 26 - 56% of consumers don't trust brands without websites. If your franchises can't be found online, consumers are unlikely to purchase from them.

Research by Harvard Business Review shows that brands that adopt digital transformation are more likely to fare well after economic downturns.
Why legacy content management just doesn't cut it anymore
Growth is vital to franchises, but legacy content management systems (i.e. Wordpress, Hubspot, Adobe, etc.) often stunt the growth of companies after a certain point. There are five main reasons why legacy systems can't keep up with growing companies.
Updating content is a per-page thing: especially for companies that may have a lot of redundant content across the individual franchise pages, updating content can become arduous with legacy systems. 

Can't use content across website & app: because of how legacy systems are built, creating content for a website and a mobile app (or multiple websites) requires separate creation and build processes.

Bloated code: legacy systems were not built for scale, meaning the code used to run your website can become what we like to call "spaghetti code", especially when plugins get involved - not good for managing your website, keeping the site running quickly, or ranking well on Google.

Security is challenging: plugins and updates put security at risk, especially as your company grows and your website expands. This puts both your data and your clients' data at risk.

Multi-language becomes difficult to manage: if you're operating in multiple markets with multiple languages needed across your site, it is difficult to manage these multiple languages, plus versions of each.
How headless CMS provides more value to franchises
Headless CMS might be new to you, but it's a concept that allows for more agile website creation. Because headless CMS separates the frontend design from the backend content, it allows content creators to quickly add content to any page of their website or digital channel, without recreating it each time.
Here are some of the advantages of using headless CMS:
Manage common content across all franchises easily

and update it once to show on all pages. Think: review badges, testimonials, forms, and more. All of that can be created once and updated across any page once. No more CTRL+V.

Manage content across your app and website: your website, app and portal content can be created once, then applied to whatever design you need, without redoing all your content for each individual channel.

Integrate with your favorite tech stack: unlike plugins, API-first integrations allow you to have more freedom to integrate with the best tools you need for your business, without facing vulnerabilities or needing constant updates.

Secure sites for you and your customers: headless CMS offers greater security because it reduces dependence on third-party plugins that are inherently vulnerable.

Manage your login more easily for your franchisers: your portal content can be managed from Zesty as well, and the content can be integrated with your website.

Keep brand consistency: particularly if you manage multiple sites, you will want to ensure your brand is recognizable across every site. Particularly with Zesty's headless CMS, you can manage all of your brand assets in one place and cascade changes across all your sites.

Lower your total cost of ownership: additional plugins and licenses add up with legacy CMS. With headless CMS, you can pick and choose the integrations you need without adding extra cost for functionality or extra licenses.
Discover better franchise website management with Zesty's headless CMS
Zesty is the visual headless CMS providing growing companies with a way to manage content at scale. Our platform offers visual tools, preview environments, and SEO controls to allow your non-technical teams to quickly update and publish content. Plus, our headless features give you the ability to quickly iterate content across multiple pages, update once and publish anywhere. And as you grow, you can easily manage larger sites, multiple languages, integrated applications, and higher site traffic, without reconfiguring your work.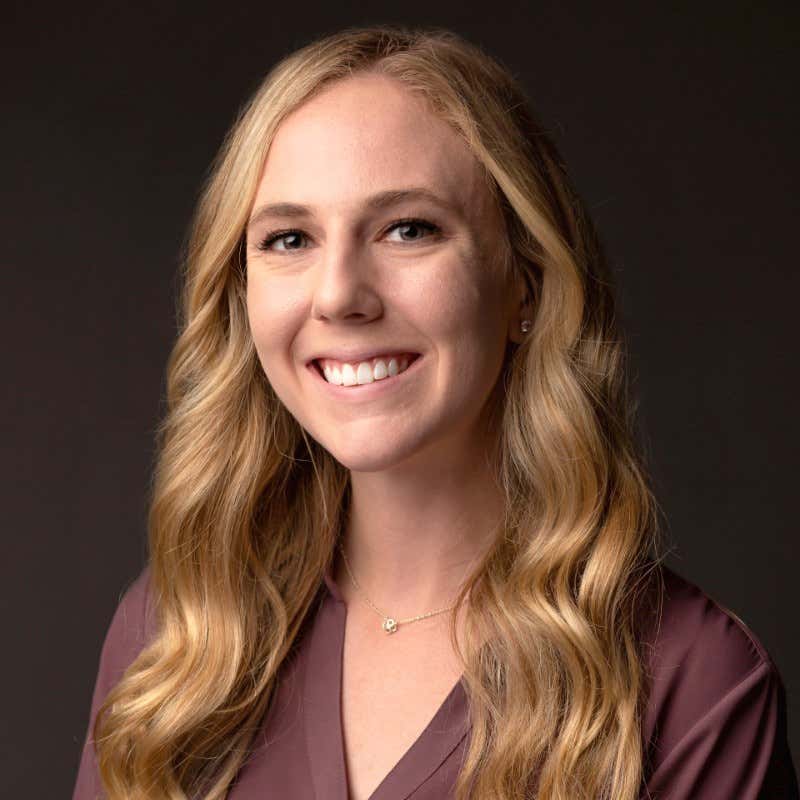 By Katie Moser
Katie is the Senior Marketing Manager for Zesty.io. Her expertise lies in crafting marketing strategy, with an emphasis on content and digital marketing. Having spent too much time in clunky CMS's, Katie understands the need for a CMS that works with you - not against you. In her free time, you can find Katie in San Diego enjoying the sunshine at the beach or on hikes.
---