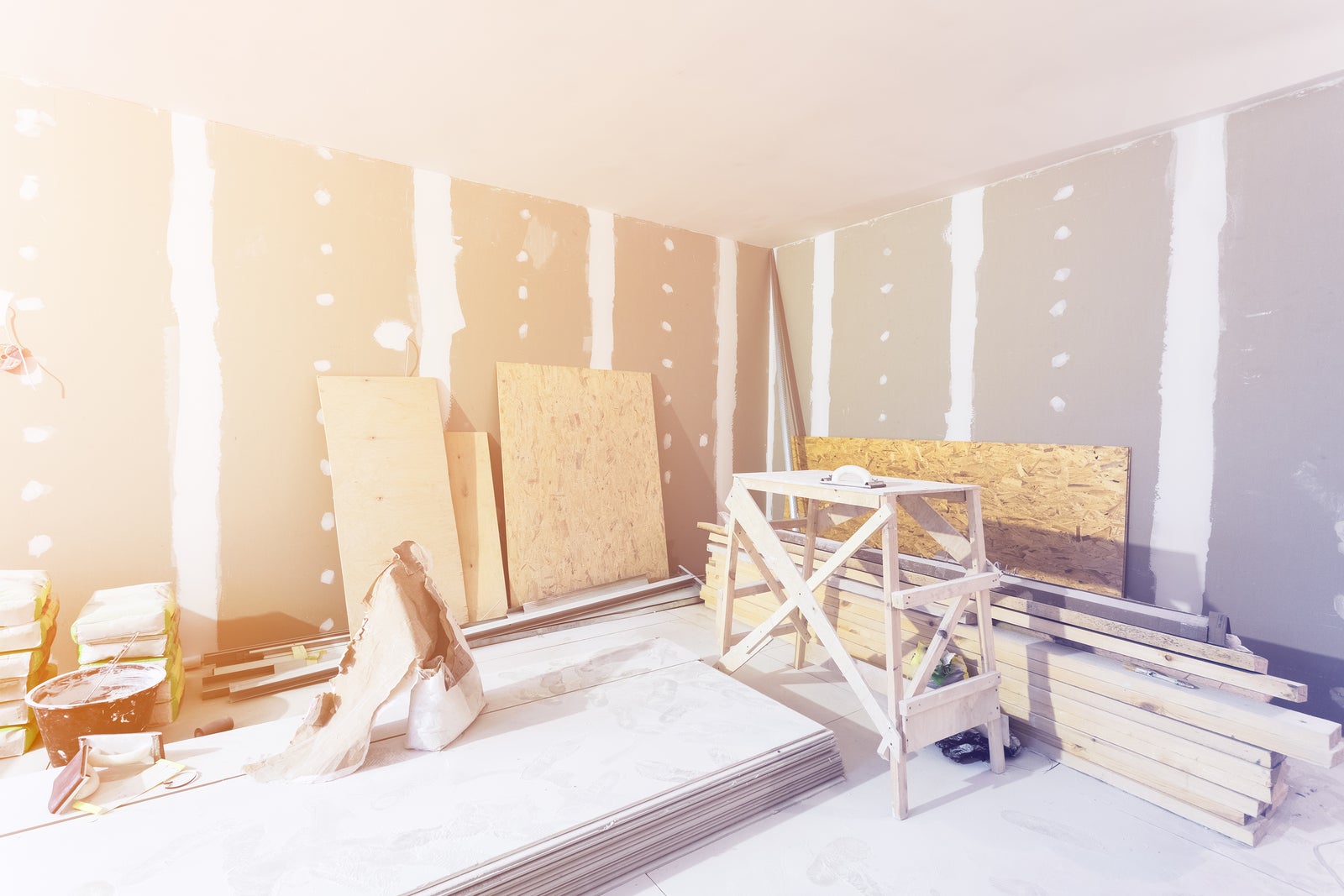 Keeping your website relevant means ensuring the customer experience that you deliver through your website is in line with current consumer behavior trends. In most cases, this involves having your site undergo a facelift — and more importantly, a "techlift" — once every few years.
After all, a simple website redesign won't help you adapt to the IoT era, where customers now expect seamless experiences across devices like smart speakers, smartwatches, and maybe even smart refrigerators.
But replatforming your website no is mean feat, which is why we've put this extensive guide together, along with tips on how to make sure you never have to replatform your CMS again. Yes, you read that correctly.
What is CMS Replatforming?
Replatforming involves moving your site from one CMS provider to another. There's more legwork involved in replatforming a site in comparison to redesigning. The process consists of evaluating all the core components that make up the digital experience: the CMS, the database, and hosting provider. Plus, it also involves reviewing and considering your replatforming options that are available to you.
Redesign or Replatforming: How to Decide?
There is often quite a bit of confusion between replatforming and redesigning a website, with many not knowing what the difference between the two is.
Redesign: What it Means
A website redesign involves creating a new user experience for your site. This will include modifying the information architecture, branding, visual design, and any marketing messages that your site provides to your user. As part of the redesign process, there will be many stakeholders involved including marketing professionals, executives, and developers. Also, to ensure that the new design delivers its desired user experience, it will undergo several rounds of testing.
Depending on the nature of the redesign, whether it is a complete revamp or a minor visual touch up, sufficient time should be allocated during the discovery and design phase - this is where input from key stakeholders is necessary.
Replatforming: What it Means
Replatforming means migrating from one content management system to a new one. As mentioned earlier, replatforming is more than just redesigning your site, it's more about moving all your current content, assets, integrations, and templates to a new CMS solution. In many cases, a replatform will involve modifying the overall user experience, with a view to improve it, of course.
The primary stakeholders involved in this process are IT managers and developers, however, you will also need to get other stakeholders involved, especially marketers and content creators, since they'll be the main users of the system. Replatforming requires far more time for research and more time for actual deployment compared to a relatively simpler redesign, but the upsides can be well worth it — so long as you're moving to the right CMS.
|   | Redesign | Replatform |
| --- | --- | --- |
| You want to maintain the current information architecture. |   | |
| You want your site to have a new look and feel. | | |
| You want to maintain the site's current navigation. |   | |
| You want to re-write your content. | | |
| You want to add new features and functionalities. | | |
| You want to provide your editors and marketers with better tools. |   | |
| You want your site to load faster. |   |   |
5 Signs That Tell You It's Time to Replatform your Website
Now that you know what the difference is between redesign and replatform, understanding the reasons why replatforming is necessary should give you a clear indication of when it is time to move to a new CMS provider.
If any of the following issues relate to your current CMS, then it's highly likely that you're in need of more than just a facelift.
Your Pages Load too Slowly
The first clear sign that you need to look out for is how your site performs. A study by Akamai unveiled that 47 percent of consumers expect a web page to load in under 2 seconds.
Do check to see if your site is delivering an optimum performance. If your site is continuously providing a sluggish performance, it is time to look elsewhere.
You Have Security Concerns
Legacy CMS platforms such as Drupal, WordPress, and Joomla are very susceptible to cyber attacks. You only have to look as far back as May 2018 to read up on how Drupal was involved in a major security breach that affected over 400 big name websites. And with the recent GDPR legislation, this has not been good for both Drupal and for the big brand names that use the platform. It really puts a dent in consumer trust.
With a legacy CMS like Joomla or Drupal, website management is a costly affair. There are maintenance costs, license renewal fees, and costs for migrating from version to version. The running costs are never-ending.
Plus, if your site requires constant attention in the form of installing security patches and feature updates, you'll end up spending more time looking after your site instead of your business. Many brands enlist the help of a full-time developer whose main job is to look after the system.
Disenfranchised Marketers and Content Creators
As the primary users of your CMS platform, your marketers and editors will be the first to raise concerns about your CMS. If you hear any gripes about the length of time it takes to publish content or to build a microsite, then you need to take this as a definite sign to replatform your site.
You Want to Distribute Content to New Channels
You may be happy with your current website — but maybe a website isn't enough for your growing brand. If you're looking to launch sites in new regions, release mobile apps, smart speaker apps, or maybe a progressive web app, all from the same platform, then a headless CMS may be what you're looking for.
Migrating Content to a New CMS
One crucial aspect of replatforming is migrating your content from your old CMS provider to your new one. If you have a lot of content to transfer to your new platform, consider using a CMS migration tool like CMS2CMS to automate your migration. We've written a blog post which goes into great depth on CMS Migration.
CMS Platform Examples
We've already mentioned a few CMS platform examples, but let's quickly glance at three popular, yet increasingly difficult-to-maintain CMS platforms.
WordPress is the world's most popular CMS by a long shot, and for good reason. It's easy to start with and costs nothing to download and use. Hence, most first-time website owners, bloggers, and hobbyists opt for WordPress. However, problems creep in when a company starts with WordPress and then attempts to scale their website, or add functionality. For those larger scale projects, WordPress becomes a slow, plugin-riddled maze of issues.
As previously stated, Drupal has a long (and rather poor) history when it comes to security breaches. While the platform is trusted by large organizations, it seems to be a regular target for hackers — and that's a red flag if you're handling customer data.
Joomla is another, slightly less popular open source CMS. While their community is active, Joomla isn't known for innovation, nor is it easy to integrate with third-party systems. Plus, it has its own history when it comes to security. Attempting an omnichannel marketing campaign with Joomla at the heart of your digital presence would not be easy — which is why use of the platform is declining.
The Move to Headless CMS: What are the Benefits of a Headless CMS?
In addition to evaluating the three main areas mentioned in the previous section, you'll also want to consider whether going for a headless CMS solution will be feasible for your brand.
Even though headless CMS is still in its early adoption stage, a survey by Kentico reports that 86 percent of organizations love the idea of having a headless CMS in their firm.
Traditional CMS platforms like WordPress and Drupal come with a built-in front-end template (the head) that dictates how content can be presented and distributed - primarily to web-based applications. This front-end layer is tightly connected to the back-end (the body), which stores the content, databases, and files.
In a headless CMS, there is no front-end template, just the back-end by itself. The back-end acts as a content repository that can deliver content to any device via RESTful API calls including connected cars, smart refrigerators, smart speakers, and more.
Since we are in the IoT-era, having this ability to distribute to any channel is absolutely vital. Bain predicts that the IoT market is set to be worth a whopping $520 billion by 2021, more than double the market value in 2017, which was $235 billion.
Furthermore, replatforming onto a headless CMS has many benefits:
Flexibility: With a headless CMS, developers have the freedom to create an unlimited number of experience across channels before delivering their content where it needs to go. Plus, depending on the headless CMS provider, developers will be able to use the language or framework that they're most comfortable with.
Future-proof: When you've replatformed onto a headless CMS, you'll never have to replatform again. Headless CMS solutions have been developed to adapt to the ever-changing and disruptive IoT-era, allowing you to maintain a competitive advantage.
Headless CMS for eCommerce: According to Voicebot.ai, voice commerce sales in the US is predicted to grow to $40 billion. With headless CMS being able to provide organizations the ability to interact with consumers through a range of devices, brands can easily integrate their eCommerce activities onto the platform.
Headless CMS as a Service: Besides eCommerce, brands can utilize devices like Amazon and Google Home to deliver content as a service such as interactive games and news.
Top Headless CMS Options for Site Owners
There are a plethora of headless CMS solutions on the market. The enterprise content management systems listed below gives you a peek into what's on the market, showing a mix of paid SaaS solutions and free, open source offerings:
See our full list of headless CMS for 2018.
Why is Zesty.io a Good Replatforming Solution
The major drawback of a headless CMS is that it's just a backend system, with no ready-to-go frontend delivery layer. That means marketers and content creators have limited ways to create, preview and publish content without heavily relying upon their IT department.
Zesty.io on the other hand boasts a decoupled CMS architecture. This means that Zesty.io has a front-end presentation layer that communicates with the back-end via API calls. And, similar to a headless CMS, it can also distribute content to any device.
With Zesty.io, their Content-First™ approach puts marketers first, giving them more control over their content and their content's presentation. Without having to ask IT. Zesty.io is also the highest-rated headless CMS on Gartner Peer Insights, with multiple Zesty.io reviews remarking at how intuitive Zesty.io's user interface is.
Replatform Once More, and Then Never Again
As we pointed out in our coverage of the Drupal migration issue, the endless cycle of replatforming your website every few years drains money and time — money and time that is better spent on growing your company.
With a SaaS (Software-as-a-Service) solution like Zesty.io, you never have to worry about migrating, replatforming, or even updating your software. We handle everything, so you can handle your business.
To find out how Zesty.io can help you with your replatforming, get in touch today.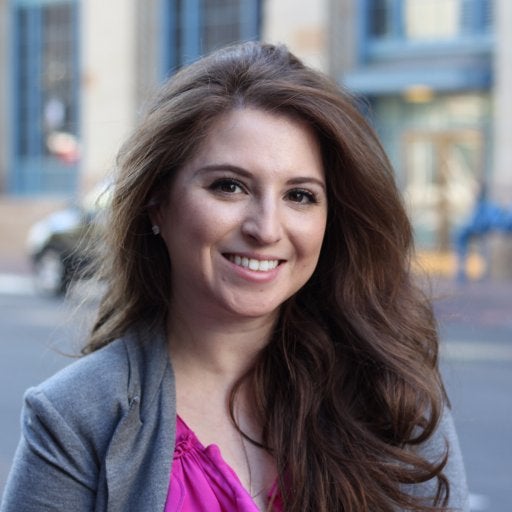 By Chloe Spilotro
Hooked onto the platform since first using it through the Zesty.io Incubator Program at the University of San Diego. Passionate about all things marketing, IoT, and helping businesses leverage technology to grow and become major players in their industries.
Related Articles
---