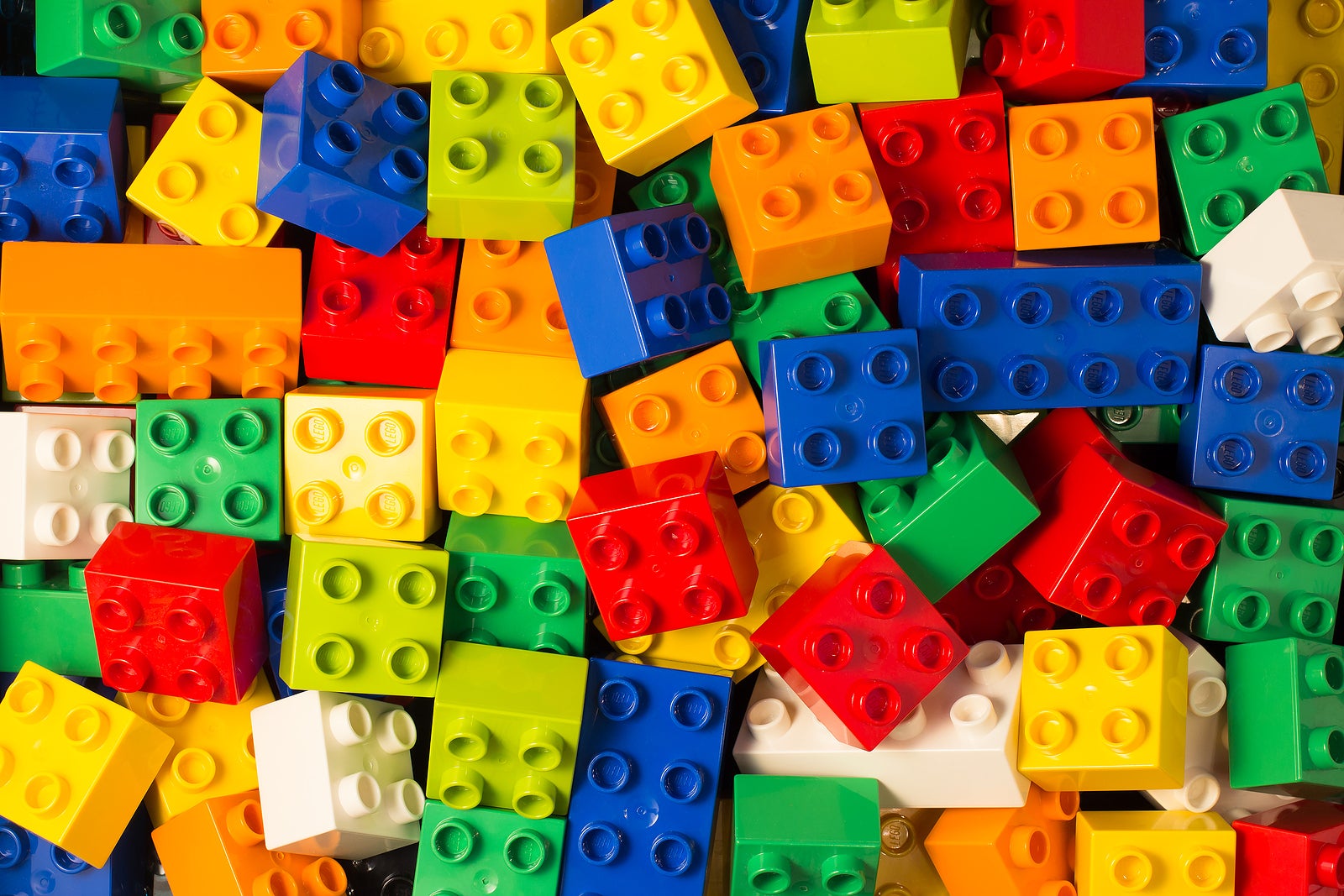 Customer experience is crucial to brand success. According to a Google survey, the likelihood of a user leaving a website increases by 32% as the page load time increases from one to three seconds. That is supported in another report by PwC, stating that 32% of consumers will switch brands after a single negative experience. Plus, most of these experiences are happening across several platforms and devices. 
The challenge, however, is for businesses to leverage modern cutting-edge, agile technologies to help deliver exceptional digital experiences. Composable Digital Experience Platforms (DXPs) help enterprises meet evolving demands, replacing outdated, inflexible monolithic architectures. Without it, businesses run the risk of losing their competitive edge and becoming irrelevant.
Composable DXPs allow you to break up your site into interdependent modules that allow for easy scaling. You can also use them as building blocks for creating feature-specific components to reduce duplication of code and overhead associated with repetitive tasks. 
In this article, you will learn what a DXP is and why you need a DXP strategy for your company.
What Is a Composable DXP?
Composable digital experience is a new term coined to describe the assembling of modular, independent, best-of-breed services. APIs allow you to integrate these services to enhance content and digital experiences faster and more efficiently than a monolithic platform. 
According to Gartner, By 2023, 30% of new applications will be delivered, priced, and consumed as libraries of packaged business capabilities, up from less than 5% in 2020. The term originates from the software development concept of composability. Composability is a paradigm for decoupling services and components into interdependent, modular parts. 
Composable DXP embraces the principles of MACH architecture, emphasizing a microservices-based, API-oriented, cloud-native, and headless architecture. In a nutshell, composable DXP allows enterprises to adopt a cloud-based microservices-based approach for DXP space.
For enterprises around the globe to remain agile, there's a need to embrace technologies and approaches that provide the flexibility to adapt and innovate effortlessly. In a 2020 report titled "Adopt a composable DXP strategy to future-proof your tech stack", Gartner notes that organizations with composable architectures will outpace their competitors by 80% for implementing new features in 2023.
Monolithic vs Composable DXPs
Unlike composable DXPs, monolithic DXPs are integrated all-in-one platforms that integrate numerous functionalities and services from a single vendor. Often, these solutions emphasize the number of features they offer rather than the scope and quality of those features. 
Due to their extensive capabilities, these platforms are typically expensive, complex, and challenging to scale. Having monolithic DXPs limits the integration and deployment of existing IT solutions and offers limited customization options.
Composable DXPs represent a shift from monolithic DXPs towards microservice-based, modular architecture with best-of-breed applications. Unsurprisingly, Gartner lists composable application architecture as one of the top strategic technology trends for 2022. Unlike monolithic DXPs, composable DXPs are highly scalable, cost-effective, and secure.
Let's take a look at some of the core differences in the following table:
| | | |
| --- | --- | --- |
| | Monolithic DXP | Composable DXP |
| Modularity | Large all-in-one platform | Modular, microservice-based platforms |
| Scalability | Limited to the platform's functionalities | Easy to add or remove new integration points and modern services |
| Customization | Limited customization | Highly flexible and agile  |
| Security | A single service error may affect the entire platform, leading to downtime  | Limits the blast radius of the error to that service |
What are The Core Capabilities of a Composable DXP?
Ideally, a composable DXP should include features and services that support agility—the flexibility to adapt rapidly to changing business needs. Its core capabilities include cloud-native support, a decoupled or headless presentation layer, and API-driven architecture to facilitate service integrations. They rely on the four components of MACH architecture, which are:
Microservices: These are independent, lightweight packaged business components that facilitate communication through flexible APIs. Have a look at the 7 microservices best practices.

API-first: APIs help to connect and integrate all microservices to create a composable architecture.

Cloud-Native: Cloud-Native represents applications or services that use the SaaS model to deliver functionalities, enabling limitless scalability in the process.

Headless: The Headless approach enables the decoupling of presentation and logic layer to deliver omnichannel experiences across various digital touchpoints. 
A modular or composable DXP combines several services to deliver exceptional digital experiences. Among these are:
Content management system (CMS)

E-Commerce platform

SEO capabilities

Data and content-driven analytics

Customer data platforms (CDPs)

Personalization engines

Content delivery networks

Frontend frameworks for UI

Marketer friendly tools (low-code, no-code tools)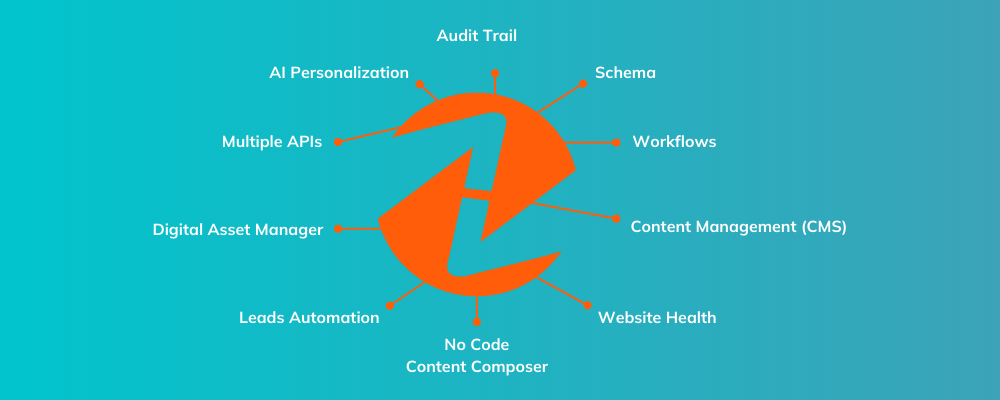 The Advantages of a Composable DXP
Optimized for Omnichannel Delivery
With a headless architecture that decouples marketing content and messages from delivery channels and devices, you can optimize and deliver marketing campaigns across multiple channels. 
Essentially, you can reach your customers on any device they prefer, whether via a web browser, mobile app, tablet, IoT device, smartwatch, or voice assistant.
Customer-centric
Tailoring digital experiences to cater to customers is challenging with monolithic DXPs. Meanwhile, companies can prioritize their customers' needs and deliver customer-centric content with composable DXPs. 
To do that, you can leverage personalization engines and analytics tools to curate and personalize content. By tracking interactions with customers and taking advantage of best-of-breed technologies, you can enhance the customer experience.
Flexible
With a composable DXP, you can add and integrate new features and services easily. Say you don't believe a new integration is a good fit for your business. If that happens, you can easily replace it with another.
Composable DXPs provide the flexibility to scale up or scale down applications for better digital experiences.
Fully Customizable
With Composable DXP, you can easily customize your entire architecture. A monolithic DXP limits the customization capability of the architecture, meaning you must adapt your strategy to fit the vendor's requirements and limitations. 
With composable DXP, you can customize marketing campaigns to suit your brand's messaging. To do that, it leverages a headless CMS to deliver content across different frontend interfaces.
Faster to Implement 
In today's digital world, speed is essential. The faster your time-to-market, the more opportunity you have to capture a significant portion of the market share and shape customer perception. 
Having a flexible DXP enables you to rapidly and seamlessly implement new features and experiences for your customers quickly and efficiently.
Brand Consistency
With a composable DXP, you can organize content into modules you can reuse, easily find, and optimize. That means you can maintain a unified and consistent brand messaging for all digital touchpoints throughout your marketing campaigns. That can be particularly beneficial for enterprises that have remote working teams.
Insight-Driven Business Decisions
With a modular DXP, businesses can achieve real-time collaboration across several functions such as content marketing, customer support, sales platforms, and more via APIs. By leveraging data analytics tools, you can make informed decisions from reliable consumer insights.
How To Go From Traditional to Composable
Migrating from a monolithic DXP to a composable DXP will put you on the pathway towards achieving digital transformation and agility. That way, you're better equipped to deal with the rising consumer demands and rapid changes in the modern world. But how can you start your transition to composable architecture?
The first and most crucial step in implementing a composable DXP is to adopt a headless CMS early on. It is the best foundation for embracing composability. With a headless CMS in place to deliver content, you can build up your DXP by integrating MACH technologies for the following business capabilities:
Customer relationship management (CRM)

Product information management (PIM)

Digital asset management

Personalization engine

ECommerce channel

Payment gateway integration

Predictive analytics and tracking
When you integrate desired services through APIs, you can deliver and customize digital experiences for your customers based on their interests and preferences. Read more about how to choose the best CMS platform for marketing.

How Zesty.io Enables You to Build a Composable DXP
The transition towards composable DXPs comes on the back of the struggles and shortcomings of monolithic DXPs. Composable DXPs align with industry trends towards best-of-breed technologies, modular architecture, and headless platforms. Are you locked into a platform that doesn't offer the best of functionalities?
Having the freedom to select the best services for your business significantly alters how businesses upgrade their technology. By upgrading to a MACH-aligned and modular DXP architecture, you signal your commitment to omnichannel delivery and future-proof your technological stack.
If you are looking for a composable DXP, Zesty.io is an excellent platform to consider. Zesty.io has a hybrid headless CMS with an integrated WebEngine at its core that offers users greater flexibility and control to develop and deliver the best-in-class digital experiences.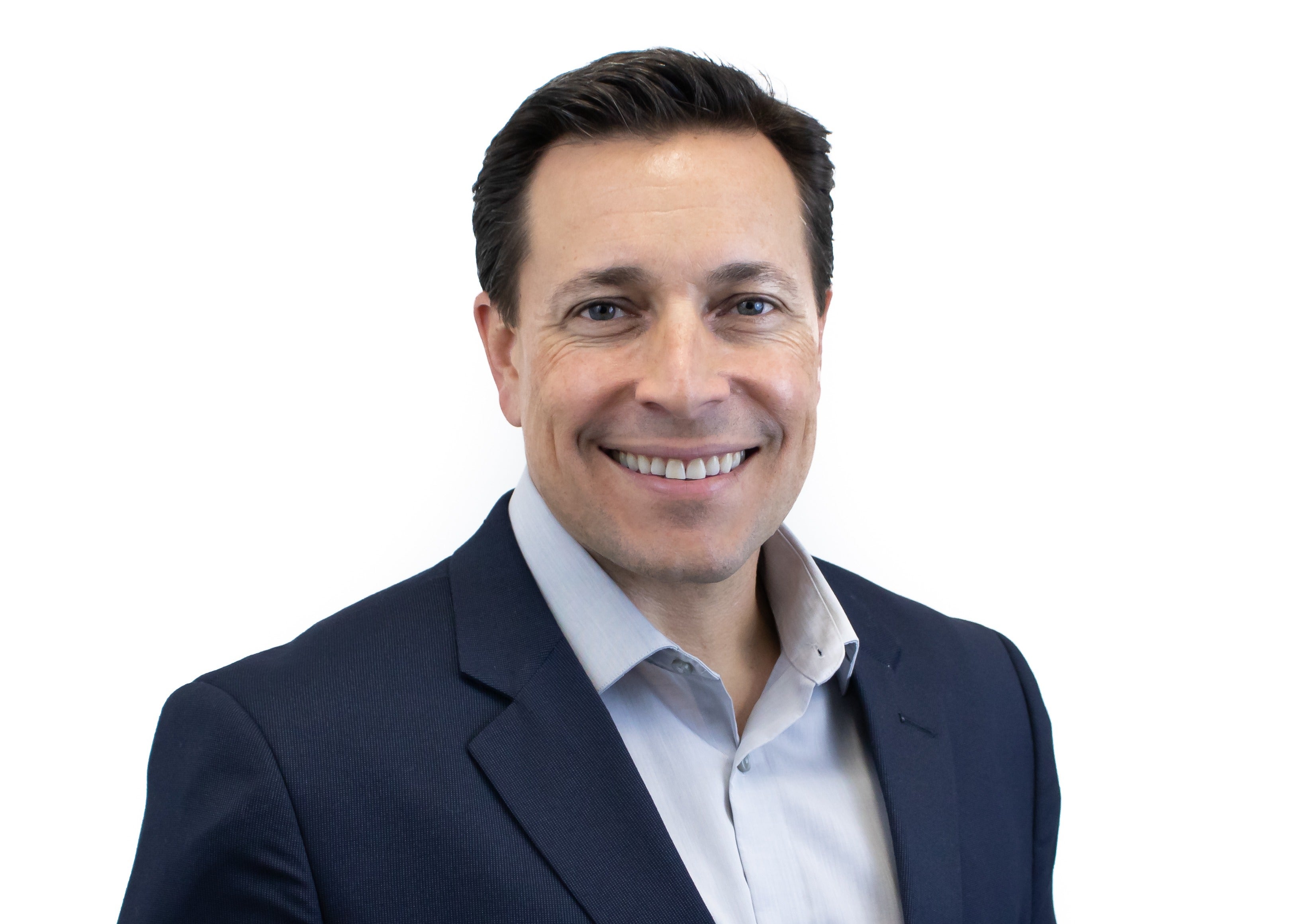 By Todd Sabo
When it comes to software and hardware technology management, operations and sales, I know how to drive revenue and build successful organizations. In my 25-year career history, I have generated more than $500M in revenue in start-up and Fortune 500 companies such as RMS, AMD, Broadcom, Arithmos and ST Microelectronics.
Related Articles
---