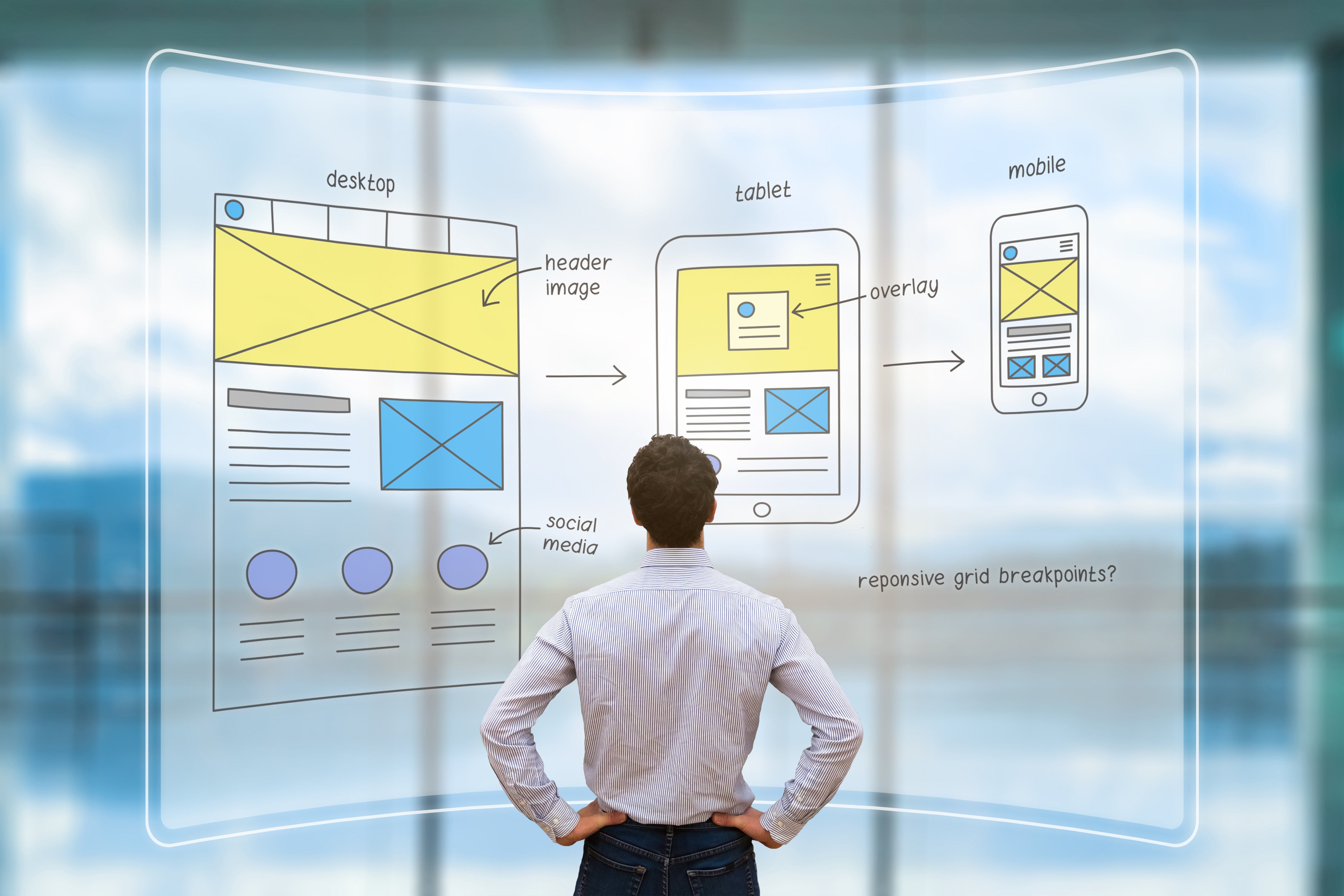 With enterprises across the globe witnessing rising consumer demands for better, it has become increasingly challenging to deliver optimal customer-centric experiences. To put that in perspective, a 2021 Gartner survey found that 61% of digital marketing leaders struggle to deliver personalized experiences.
Another Gartner Inc. report further predicts that 50% of enterprises will have failed to unify their engagement channels through 2022, resulting in a disconnected and siloed customer experience. That's why it's imperative for businesses to embrace digital experience platforms as a means to modernize and enhance customer experiences. 
As a result, we've outlined a list of the top DXPs to consider as you look to future-proof your business.
What is a DXP?
A digital experience platform (DXP) is an integrated software stack containing services designed to drive digital experiences. This set of services in a DXP includes a content management system, client relationship management, eCommerce, analytics, personalization, digital asset management, and many more.
By leveraging a DXP, enterprises can personalize content, collaborate effortlessly, and enable omnichannel experiences. 
Read more: What Is a DXP?
Composable DXP vs Monolithic DXPs: Build or Buy?
When given an option to build or buy, would you remain flexible and build something to suit your taste, or would you choose to buy without concern for your innermost needs? Of course, one is pre-built, albeit with the little caveat that you can hardly change anything without experiencing severe challenges. The other one gives you the agility to build according to your needs. 
The same is true for monolithic and composable DXPs. A composable digital experience platform is an integrated set of independent, modular, best-of-breed services that are connected via APIs. These services enable greater agility and scalability.
On the other hand, monolithic DXPs are a single vendor-owned set of services fused together to deliver content experiences. Unfortunately, they are clunky, inflexible, and limited. Similarly, they offer little flexibility in adapting to changing market needs.
5 DXP Trends to Watch Out for in 2022
Greater Adoption of Composable DXPs
In Gartner's Top Strategic Technological Trends of 2022, composable application architecture is highlighted as a key trend that will grow significantly. In a constantly evolving business environment, companies seek technology architectures that assist with implementing changes to applications quickly, safely, and efficiently. 
Gartner reports that enterprises with a composable approach will have 80% more speed in implementing new features compared to their competitors. To enable greater agility and faster development, enterprises will need to opt for a composable DXP over a monolithic DXP.
As enterprises seek avenues for greater agility and readiness to meet any challenges, MACH architecture is a paradigm that aims to deliver just that. It is an acronym that stands for microservices, API-first, cloud-native, and headless. This paradigm intends to promote the adoption of modular, API-first, cloud-based services. 
Several top brands have aligned and joined the MACH movement to signify their commitment to building future-proof, flexible, and composable enterprise technologies.
Growth of Headless Commerce
Headless commerce is an architecture where the frontend (website, app, social media UI) is separate from the backend commerce functions. Since the backend can be operated independently, any change to the underlying tech won't affect the frontend interfaces and vice versa. It is similar to a headless CMS albeit for eCommerce. 
As with a headless CMS, headless commerce offers almost similar benefits. You can make faster changes, enable more customizations, develop UIs with any framework or language, integrate with any technology, and improve the overall digital experience.
Stronger Emphasis on Personalization
Businesses continue to place a strong focus on personalization. That's because 80% of online shoppers buy only from brands that personalize the shopping experience. Moreover, 72% of them interact only with brands that tailor their messages. With that in mind, personalization continues to play a significant role. That's why many enterprises consider it as part of their DXP.
More Demand for Omnichannel Experiences
In recent years, there's been a significant increase in online shopping. In addition, consumers are making purchases and accessing content and media through many modern digital touchpoints. Businesses must be ready to meet these modern interface demands by enabling consistent omnichannel marketing initiatives.
According to research on Digital Commerce for Marketing Leaders 2021, Gartner states that enterprises should deliver "frictionless omnichannel experiences to create more connected experiences for customers and further drive digital commerce." Moreover, omnichannel DXPs provide a holistic account of all customer journeys across multiple devices. 
A Guide to the 12 DXPs to Watch In 2022
The following are the top DXPs to consider:
Zesty.io is a hybrid headless CMS that includes a WebEngine that helps you build, render, and develop top-notch webpages. In addition, as an API-first CMS, you can leverage Zesty.io to serve as the foundation for your digital experience platform. 
With Zesty.io, you have a MACH-aligned, composable DXP that provides seamless automated updates and maintenance. It serves as a marketer and developer-friendly platform that comes with workflow management, SEO capabilities together with SSR, staging environment, and PaaS out of the box.
dotCMS serves a hybrid DXP that offers users an API-first CMS that comes with several intuitive features including personalization, drag and drop, templates, and content workflows. It also provides integration opportunities for customers to build their own DXP. 
Out of the box, dotCMS offers omnichannel content delivery, personalization, SOC2 compliance, and more. With these functionalities, you can build enterprise DXP with dotCMS.
Optimizely DXP is a SaaS platform that helps you deliver engaging digital experiences across omnichannel digital touchpoints. In this DXP, you can leverage the Optimizely Content Cloud, eCommerce, advanced analytics, A/B testing, content intelligence, and more. 
Optimizely also comes with several unique services to help you manage all digital content and assets as well as customer journeys. With its composable architecture, Optimizely DXP can integrate with other best-of-breed solutions.
Crownpeak is a digital experience platform that helps to create and deliver engaging customer experiences. This DXP provides enterprises with a solution that seamlessly assembles best-of-breed components for better flexibility and agility. It comes with a hybrid headless CMS, AI-powered personalization, and content-driven commerce.
Magnolia is a DXP with architecture to deliver best-of-breed solutions and enable greater flexibility for businesses. Its enterprise-grade architecture includes connector packs that simplify the integration of other functionalities with your headless CMS such as eCommerce, analytics, and digital asset management.
Storyblok is a headless CMS that can serve as the foundation of your DXP architecture. This architecture enables you to manage content, collaborate, deliver omnichannel experiences, and personalize information while providing integration with best-of-breed technologies. In addition, Storyblock offers enterprise marketer-friendly features that include a visual editor.
Kentico is a unified DXP platform that includes all the features for marketers and developers to create consistent omnichannel experiences. Some of its core features include a CMS, personalization, campaign management, email marketing, search, SEO, eCommerce functions, CDP, analytics, and more. 
Although Kentico seems similar to monolithic DXPs, its architecture is decomposable, so you can replace some of its components if it becomes obsolete.
Agility CMS is a hybrid headless CMS that can serve as the centralized hub for your composable DXP. It is a marketer-friendly platform with fast and flexible development templates and features that includes all the authoring tools you need. The platform provides all the tools developers need to build the best architecture and experience. 
With its hybrid approach, you gain flexibility and build a solid foundation that will guide and future-proof your enterprise tech stack.
Contentful is a headless CMS that provides a powerful content platform for enterprises to build engaging digital experiences at scale. It is a platform built to serve as the core of your DXP while integrating seamlessly with other services. Contentful provides support, integrations, and resources necessary for developers and non-developers to help them get started using its content platform.
Contentstack is a MACH-aligned headless CMS that can act as the base of your DXP. With its architecture, you can deliver composable digital experiences across all omnichannel journeys. In addition, it provides content-driven experiences with consistent brand messages and real-time personalized experiences.
GraphCMS is a powerful and reliable headless CMS that can integrate via APIs with other functionalities to your ideal composable DXP. Building a DXP with GraphCMS lets you unlock content federation by creating both an agnostic frontend and backend architecture. The solution helps you unify all services, delivering and consuming content from an unlimited number of frontend and backend services through a simple GraphQL API endpoint.
Sanity provides a headless CMS with omnichannel content management, faster editing experience, API-first functionality, and developer flexibility necessary to build a DXP. With Sanity, you can easily create structured content for various purposes. With its API-first architecture, you can adjust content variants, chart customer journeys, and enable content reuse across multiple channels.
Why You Should Opt for Zesty.io for Your DXP
We've provided several options for you to get started on your DXP journey. However, Zesty.io is the ideal choice for building your DXP. Here's why:
Omnichannel content delivery: Omnichannel content delivery is crucial for businesses that strive to engage with their customers across every channel. With Zesty.io's headless capabilities, you can create content once and deliver it to all channels. 

MACH-aligned architecture: With MACH solutions, you can enable greater agility and ensure you're equipped to meet future challenges. Zesty.io is a platform that meets all the requirements of MACH architecture, enabling you to future-proof your enterprise stack.

Marketer friendliness: Zesty.io provides all the authoring functionality a marketer needs, such as workflow management, SEO features, drag and drop, and content templates. In addition, Zesty.io also has a new Duo Mode feature that enables marketers to quickly preview all changes and edits on all screen sizes directly within the platform.

Developer autonomy: Zesty provides developers with complete freedom over the choice of framework or language. Plus, Zesty's Webengine makes it easy to access PaaS, staging environments, and SSR.

Security: Zesty is highly reliable with a 99.99% SLA and is OWASP-certified. It also provides immutable content trails and changelogs, ensuring that you never lose any information. 

Automated upgrades and maintenance: Zesty handles all upgrades and maintenance automatically. That way, your developers can focus on more revenue-generating activities instead of worrying about platform maintenance.

Getting Started With Zesty.io
Building your DXP on Zesty.io is a seamless, friction-free experience that will help you future-proof your stack and ensure you're ready to meet all demands. If you're migrating from a monolithic DXP or traditional CMS, or you're just setting up your DXP for the first time, Zesty.io can help you. 
It's the same reason why a financial services company chose Zesty.io to help drive its digital experience after it had outgrown its custom-built website and WordPress. As a result, the number of users grew from 3 million to 5 million, with the company serving content to five channels globally through Zesty.io. Read more in the case study.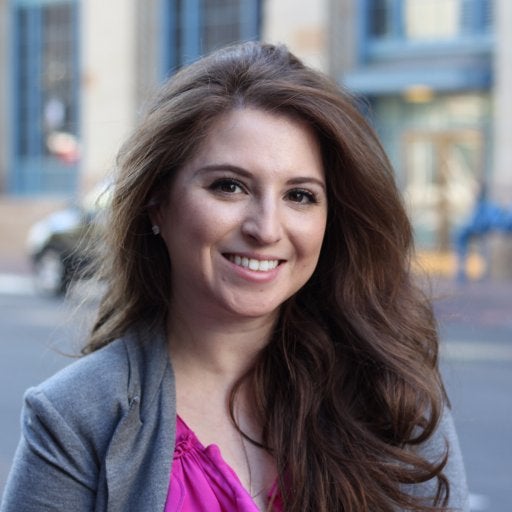 By Chloe Spilotro
Hooked onto the platform since first using it through the Zesty.io Incubator Program at the University of San Diego. Passionate about all things marketing, IoT, and helping businesses leverage technology to grow and become major players in their industries.
Related Articles
---