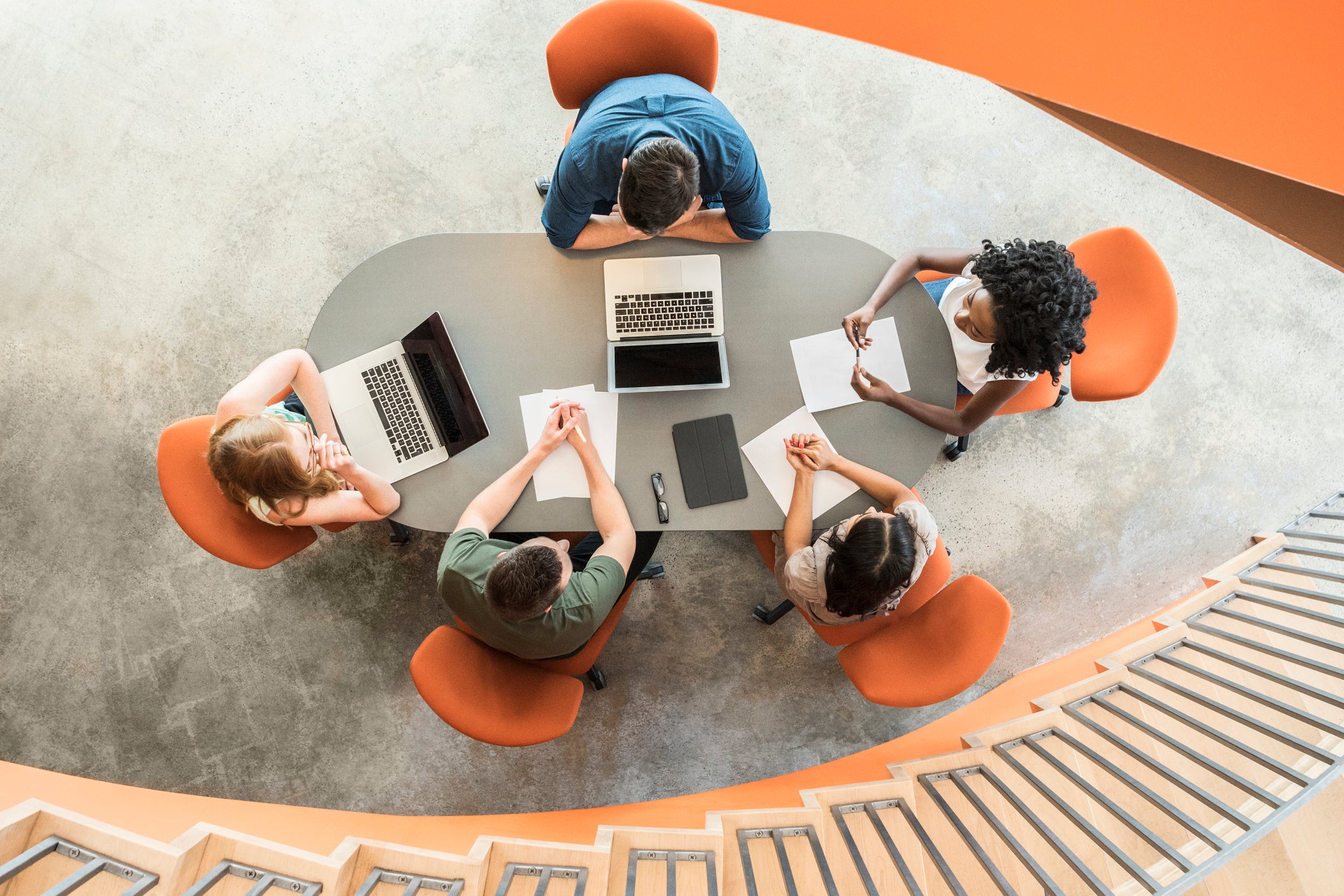 Your company has just gone through a new series funding, and now the next phase begins—ensuring the success and growth of your business. At the center of it all lies one essential need: customer acquisition.
The right CMS can be a key customer acquisition hub, powering your digital presence, saving countless money and developer time, and giving you the flexibility and scalability to grow without limits. 
But how can your CMS make it happen? Read on to find out. 
Is your current CMS built for growth and scalability? 7 ways to know it's not
As a company embarking on a new phase, expansion plan, or pivot, you need a CMS that'll allow you to keep up with the many changes you're likely to experience now and in the future. But first, you should find out if your current CMS can serve that purpose.
You should consider migrating to a new CMS If you're experiencing any of the following problems:
Failure to Create Personalized Experiences
A nonexistent or ineffective personalization can hinder your business growth, negatively impacting customer experience, conversions, and retention. In fact, 49% of consumers in a 2022 State of Personalization report by Segment confirmed that they'll become repeat customers if a retailer offers a personalized experience. 
With your company just coming off a series funding, you must keep your existing customers happy and attract new ones. Personalization is an effective way to do that. 
Read more: Website Personalization: Strategy Guide for Enterprises
Inability to Deliver Content Across Multiple Channels
With emerging channels and frontend interfaces such as AR/VR, smart assistants, digital signage, and autonomous vehicles, your CMS should be able to create once and deliver everywhere. And if it doesn't already do that, you need to migrate to a truly headless CMS.
Multi-Language is Ineffective
This feature is necessary if you plan to scale to a new region and grow your digital presence. You need a new CMS if you can't enable intuitive multilanguage features and translation services on your site, and if the CMS's management of versioning, URLs, SEO and HTML for each language is incomplete.
Site speed is particularly relevant in reducing bounce rate and boosting conversions. After all, if your site takes too long to load, customers will go to a rival site. According to Google, the bounce rate increases by 32 percent for a 3-second page load time. The top brand sites load in a second or less—and so should yours.
Steep Learning Curve or Developer-Intensive
Complex CMSs that require extensive training before use should be a major cause for concern. A CMS should be user-friendly, giving marketers and developers the resources they need to create and deliver the best digital experiences.
Marketers don't want to run to developers every time they need to make a change or update the site. Similarly, developers should be able to focus on the company's core product or services.
Poor Return From CMS Investment
An underperforming CMS can drain your purse and resources because of maintenance, licensing, upgrades, or plugins. Besides, the cost of hiring developers to manage and maintain the CMS can be overwhelming. If you have a CMS that's not driving traffic or generating enough revenue for your site, you should consider migrating away from it.
Third-Party integration is a Headache
A CMS should act as the foundation of your digital presence. It should be API-first, effortlessly integrating with other essential marketing technologies such as customer relationship management (CRM), eCommerce engine, analytics, customer data platform (CDP), search and filtering software, and more. 
Any difficulty integrating with third-party applications or extending your CMS capabilities is a solid reason to consider a better alternative.
6 Ways to Fuel Your Series A/B/C Growth Initiatives With a Modern CMS
Your CMS can either be a source of strength, driving your business to greater heights, or a potential weakness that drains resources and limits your ability to grow.
Make Your CMS the Center of Your Digital Experience
After a series funding round, you want to grow your digital presence, drive more customers to your site, and generate more ROI. But to do that, you need to deliver a good customer experience. A modern CMS should be composable, truly headless, and follow the principles of MACH architecture. 
In that way, it can easily turn on a dime, adapting to a rapidly changing market and diverse consumer demands. The CMS needs to serve as the hub that powers your digital presence, integrating with other technologies and services such as eCommerce, marketing automation, analytics, personalization, and site search, as your goals demand.
Read more: What Is a Composable DXP?
Win Over New Markets and Customers With Localization and Multi-Language Features
The goal of a series funding could be to take your company to new markets and regions across the globe. As you plan for this, keep in mind that language is a crucial factor. In general, people relate better with content and context that are tailored to their society. 
A CSA-Research survey on global consumers in 29 countries found that 76% of customers prefer to buy products with descriptions in their native language. Having a modern CMS with a multi-language feature lets you attract more audiences and tailor content in multiple languages for them.
Besides this, a CMS that supports localization will adapt easily to an employee's preferred language, enabling higher employee engagement, and productivity.
Save Cost and Drive Innovation With Automated Functionalities
A CMS doesn't have to be hard to manage or use, and requires intensive training and a large team. Besides the cost and time, it'll take your developers away from your major business offering. 
Having a CMS that provides automated maintenance and upgrades can help you focus your team on your primary service offering or product and drive innovation. This saves you countless developer hours wasted on maintenance and answering every marketer query.
Advanced SEO Functionality
Poor SEO can hurt your website and visibility. A modern CMS should offer effective SEO features that'll help you rank better. It should provide features for meta descriptions, customizable title tags, header tags, and site analytics. 
Issues like slow page loads, excess codes, and unapplied upgrades may impact SEO rankings, so having an analytics tool that can check for missing pages or links, slow pages, and potential site optimizations is essential. For instance, Google won't rank slow-loading pages with poor coding standards. 
Marketer-Friendly Features
Following a series A/B/C funding, the best CMS to choose should be marketer-friendly and with full control over content or site creation, without relying on developers. This kind of CMS comes with an intuitive content authoring and editing, WYSIWYG, drag and drop, truly headless functionality, audit trails, personalization, and integration with other best-of-breed solutions.
Having a modern CMS lets your marketers deliver effective marketing campaigns that are on-brand, highly appealing, personalized, and successful, leading to greater retention, higher conversion, and more revenue-generating opportunities.
Customers relate with content across multiple touchpoints, such as web, app, social media, and email, among others. Having a CMS that's readily built to create once and distribute content to existing and emerging touchpoints is essential. This gives you the flexibility to tailor these touchpoints or interfaces to suit your brand messaging. 
How Can Zesty.io Help You Grow
After a series A/B/C funding round, your company's focus should be on the ways to ensure growth and deliver better services to your customers. A modern CMS is integral to growing a company's digital presence and visibility across the globe.
Following Cornershop's acquisition by Uber, their custom system could no longer help them grow. Facing a barrage of maintenance, scalability, SEO, and availability issues, Cornershop chose Zesty.io as the modern CMS to drive their growth initiatives in different regions. 
Zesty.io is equipped with built-in features for automated upgrades and maintenance, localization, multilanguage functionality, advanced SEO, and personalization support. 
These modern CMS features enabled Cornershop to scale globally with native hosting and deployment features, omnichannel delivery, advanced SEO, 99.999% uptime, and multi-language support for English, French, Spanish, and Portuguese.
Interested in learning more about how a CMS can drive your growth across new markets? Contact Zesty.io.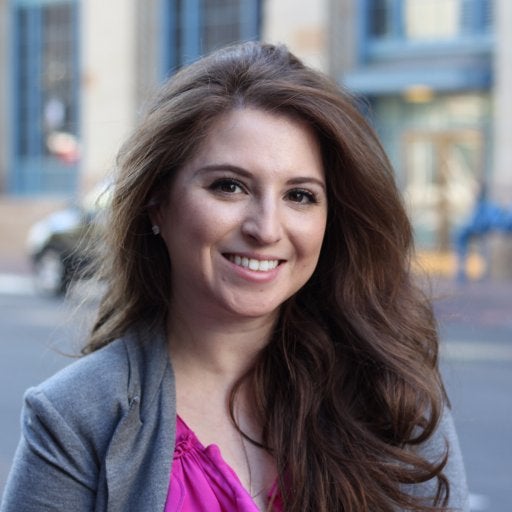 By Chloe Spilotro
Hooked onto the platform since first using it through the Zesty.io Incubator Program at the University of San Diego. Passionate about all things marketing, IoT, and helping businesses leverage technology to grow and become major players in their industries.
Related Articles
---