Folders
Organize your media files using folders
What are Folders?
To organize your files in Media, you can create folders to make files easier to find. These folders can also have sub-folders for more organization. In this section, we will go over how to:
Note: These folders are only visual representations used in the interface and do not affect the path of the media.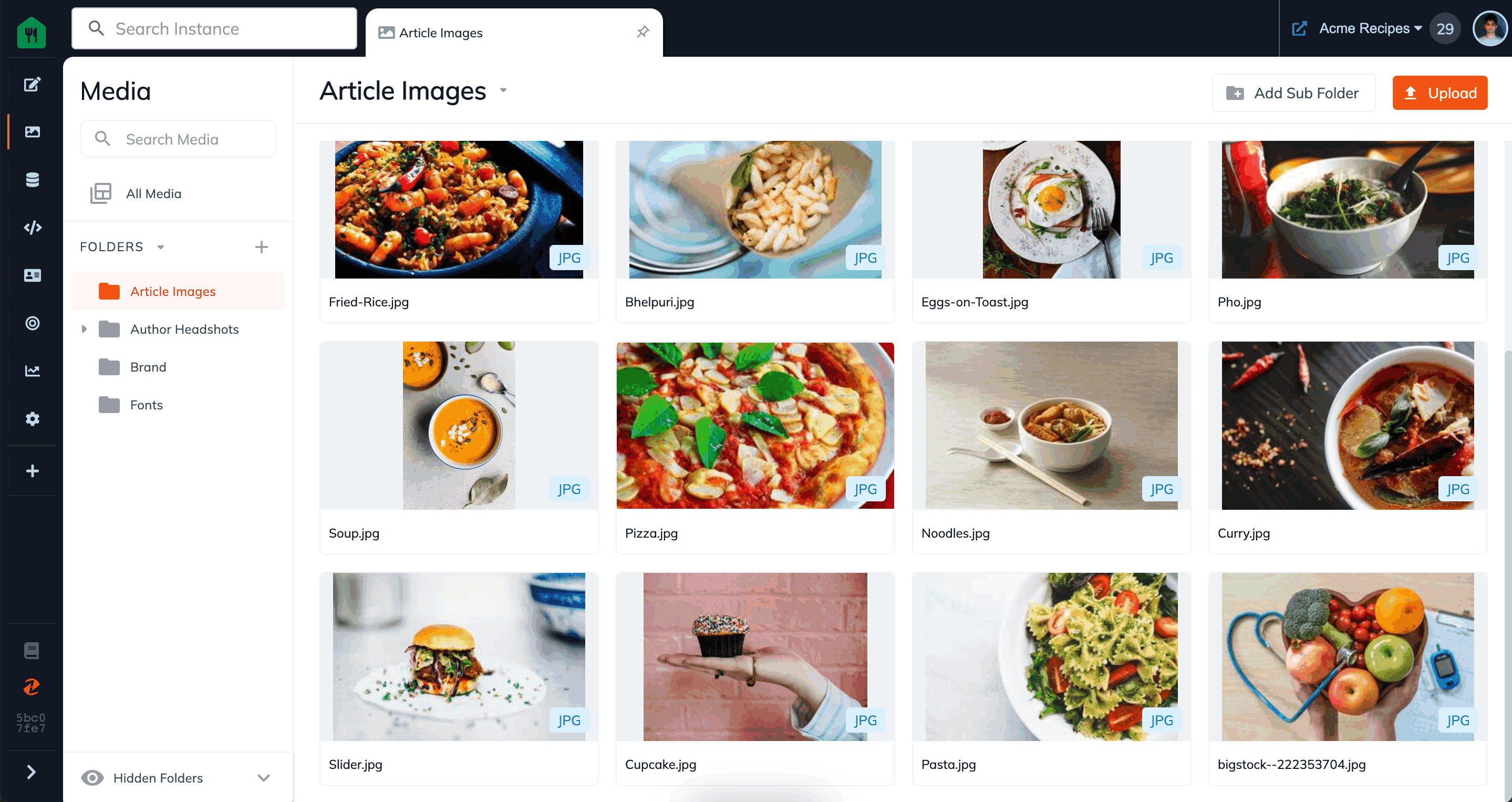 Connect with Content Experts
Book a free 15-minute consultation with a content expert. Discuss your application, pain points and requirements. Understand how Zesty's lower total cost of ownership, features, functionality can elevate your business by creating extraordinary digital experiences.
Trusted By
G2 MOMENTUM LEADER
---