Content marketing is TOUGH! And, doing it day in and day out can lead to burnout. Here's a list of 50 high-converting content ideas for you to incorporate into your content marketing strategy to prevent burnout and better engage your prospects.
Feeling Writer's Block? Use HARO.
Help a Reporter Out is a tool both sources and writers use to connect the two. So, if you're writing a guide, for instance, HARO will send out your request to their entire mailing list. Qualified vendors, experts, and more will respond answering your question. HARO is a great way to find more content for your guides, gain new perspectives on what you're writing, and more. Just be sure to credit all of your sources!
Tutorials are extremely valuable resources. They can demonstrate how to use your product in multiple ways that are highly relevant to your audience. We write step-by-step tutorials all the time, and keep the technical ones in our Documentation. We also turn them into marketing guides, such as Replatforming Your CMS: An Updated Guide.
After you're done writing your tutorial, turn it into a video! Use the written blog as a script and go to town. This way, you'll be able to capture the attention of those who learn better through videos rather than just reading guides. Plus, you've already written the script, which is arguably one of the hardest parts of video creation. We keep all of our video tutorials organized on our YouTube channel.
Who are the influencers in your industry? Reach out to a few to see if they'd be open to answering some questions for a series you're working on. Ask them to answer a few questions about a successful project, and turn it into an awesome blog post. We've even used employees to talk about topics that we see searched often, such as "Switching to Google Cloud: Interview with Zesty.io DevOps leader Chris Hiestand."
What are the burning questions your target audience has? Ask a few experts in your industry and turn it into an "Expert's Guide" article.
Have you ever had a major failure? Talk about it! Your audience is as invested in not failing as they are in succeeding. Writing an article or series about mistakes, or common mistakes that you see made in your industry, establishes you as an expert that your audience can count on to teach them.
7. Workbooks
Some people call these blueprints, worksheets, etc. Whatever you call them, giving your target audience something valuable and tangible to work with can be extremely valuable content for them. We've written The Ultimate Guide to Building a Voice Application, and the most important place to start when building a voice application is planning the app. So, we created a workbook that can be printed to help guide teams through how to plan out the most successful version of the app they have in mind.
Users are people, too! They have a sense of humor, and memes speak across the board to people. Try releasing a series of memes that make your target audience laugh.
Yes, I said it: Reddit!. Engage in subreddits about your industry or desired topic. Set up alerts so that when users ask questions, you can answer them. Also consider if users ask similar questions, that's an opportunity to take note of the topic for blog content. You can also use subreddits as a resource for feedback on content before sending it live, but be careful and make sure that you're disclosing that you're looking for feedback for your blog. Reddit users expect 100% transparency and honesty from one another.
Much like memes, people enjoy GIFs. No matter how you pronounce it (hard G or soft G), GIFs can be an efficient way to engage your audience with a tidbit of information.
Have a client with an interesting story? Or an influencer who has used your product for years? Give them an outlet to tell their story! People enjoy reading about other people's real experiences, so allowing them the platform to tell their story and success can be extremely high-converting content. We have a whole section of Mindshare that is dedicated to allowing our customers to tell their stories of how Zesty.io has helped their business: they tell their stories better than we ever could!
Thought Leadership Series
Position your founder, CEO, or President as a thought leader in your industry. Ask to take them out to lunch once a month and use that time to interview them on a specific topic. Take notes, of course, enjoy lunch, and turn their opinions into thought leadership. BONUS: Thought leadership also makes for awesome newsletter piece to your subscribers!
There's likely a few myths that need busting in your industry. Some of ours are:
So, bust some myths! Turn it into a series, or use it to write an awesome compelling myth-debunking article.
Need Backlinks? Use HARO.
Remember how we mentioned you can use HARO to source content? You can also be a source for others who are in need of your expertise. HARO sends out 3 emails per day that can be skimmed in minutes, so you can act as a resource to others. Most HARO participants are good about providing credit where credit is due, so it's a great tool for finding backlink opportunities and establishing your brand as the expert in your subject.
If you haven't already, set up Google Alerts for a few specific keywords. When competitors post about a topic, users ask questions, and more, you'll get a digest that shows you the freshest content about those keywords. Use that as a launch pad to create new content piggybacking off of other content, fresh off the press!
You know what they say, work smarter, not harder! Network with other content marketers and see if they'd be willing to contribute to your blog in exchange for a blog post. Not only will you both get fresh content, you'll both get a backlink from one another. Win-win!
While Webinars may be more antiquated now, they still are a tool for high conversions. Someone who signs up for a webinar has a lot of intent to pay attention to you, so consider their email capture gold. Create webinar content around questions or interesting applications in your industry, and use email and LinkedIn to network with professionals who you think will benefit from your webinar.
You know your competitive landscape better than anyone. So, use that to your advantage. Prospects are likely searching not just for you, but for your competitors, too. Using that intent and creating content around comparing a few different players in your industry can be extremely helpful. It quickly illustrates your value proposition against other competitors, as well as letting your prospect know whether you're a good fit for them. Expressing your value proposition and pre-qualifying your leads is some really compelling content for your website.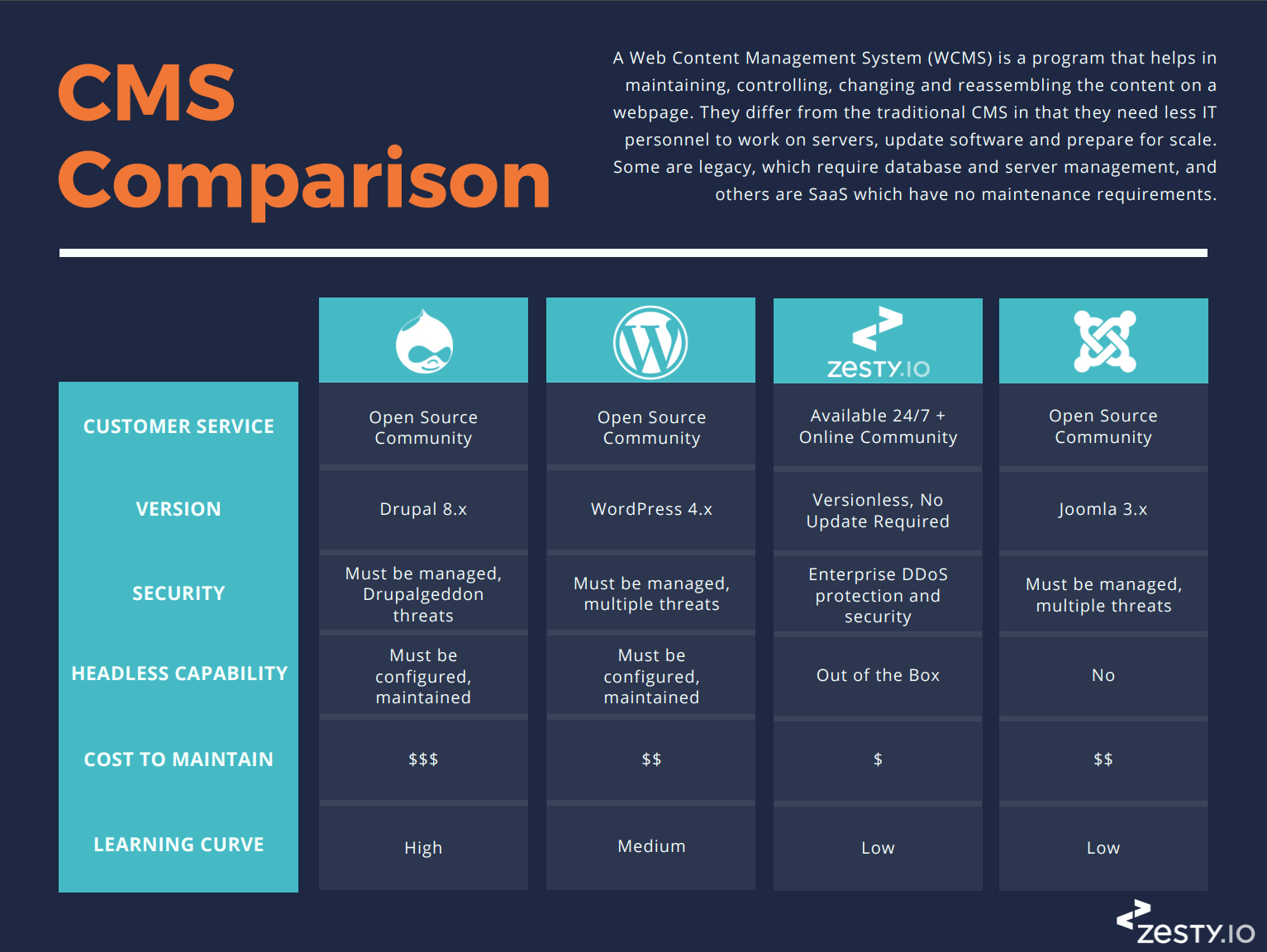 Conduct informal surveys and share the results! Some of these could be the largest bottlenecks in your industry, workflows, who's responsible for what tasks, etc. Surveys are unbiased data that will engage your target audience. Sometimes sending these out to collect data can be tricky, but it's absolutely worth the time and effort.
If you don't have time to conduct a survey, analyze data, and publish your findings, you're probably like most content marketers out there. Another useful way to share unbiased data is to do a statistics round-up. Share statistics that may be interesting to your target market. Make sure to credit your sources!
Did you just go through a large change in your company? Maybe you rebuilt a part of your product, changed your marketing strategy recently, or re-engineered your packaging. Use that story and tell it on your blog. Not only will your audience be interested by your changes, but they'll appreciate the transparency. We've asked interns to journal their experience working at Zesty.io to showcase here, an internship isn't getting coffee: it's building something amazing.
Got a fun idea that could be crowdfunded? Go for it! Use contests to grow your reach. When we launched our scholarship, we reached thousands of students and received hundreds of applications. We were so excited to learn about what students were studying and playing a small part in helping two incredible students achieve their dreams!
Grow your local community! Live events are extremely valuable not only to you, but to everyone involved in your community. Live events allow people to share ideas and work together in real-time, and allow for loads of different formats: workshops, panels, lunch and learns, and more. Use your blog to promote live events you're hosting for your local community.
Live stream your events for those who are not able to attend! Use Facebook or YouTube as platforms to stream your event live to your users. Answer questions for those who were not able to attend live, but were able to tune into the live cast. Save the recording for a recap later on. Take note of who tuned into the cast: were they local or not? If so, reach out to them personally and ask them to subscribe to your mailing list so they are able to attend the next event.
Finally, recap your live event. Share the turnout, what you worked on, what the major takeaways were. Also take this as an opportunity to post that live stream, and answer any questions you were not able to during the event.
In line with journaling, when there's a large project that's been completed internally, it helps to recap the highs and lows of the project. That's extremely valuable internally for your team, but externally your users will appreciate you sharing your process, wins, and losses during a major project. We've published pieces such as Publishing My First Enterprise React Project — The Takeaway.
27. Infographics
Use infographics to concisely and quickly communicate content. These can be tricky to make, but are extremely effective in terms of communication. They're lightweight, capture the eye, and are effective in explaining your product or service, who uses your product/
Use Facebook and LinkedIn groups to make social listening much easier and more effective. Leverage the prospects in these groups solely to hear what their concerns are, help answer questions, and more. Do not pitch your product/services: these are forums that people come to and trust they can ask questions without being pitched left and right. Recycle this content for your blog or video series.
Host office hours or "ask me anything" sessions with your prospects. These are extremely valuable resources to your prospects and give them a way to engage with you with no risk. To get these up and running, create a Google hangouts and see who tunes in for the time you've allotted. Take the questions your prospects ask and turn them into a recurring content series!
Schedule Office Hours with Zesty.io
We all started at the bottom! Put your thinking cap on back to the struggles you first had when you entered the industry. Create beginner's guides with valuable information for those just dipping their toe in your industry. Establishing your brand as experts to beginners will pay off in the long run, as they will rely on you for education as they grow, too.
Perform a content audit of your site. Go through old guides and update them, replace old screenshots that may no longer be useful, and let users know you've updated guides from the last few years or so.
You have a finger on the pulse of your industry. Predict trends for the upcoming year, and show why you think these trends will be major for the upcoming year.
After the year is up, go back to your predictions and see which ones were true or untrue. Recap why those trends arose, or not. Then make predictions again for the next year!
Setting those Google Alerts as we mentioned before can be really helpful for keeping your finger on the pulse of timely content. When Instagram TV first opened up to the public, we saw one huge problem people had was resizing their videos for IGTV. That article is one of the most popular articles we've written because it provides timely, valuable help to our prospects.
Find new keywords! Use Google Trends or other tools such as Neil Patel's Ubersuggest to find new keywords for your industry. You can also do competitive research using Ubersuggest to beat competitors at their own keyword content game!
Ask your readers, clients, and prospects for their own stories and experiences. This is extremely helpful when conducting research, but it's also invaluable content for you to share with your readers. Be sure to obtain permission before publishing their content.
Use Google Analytics to nail down your most popular blog posts. Then, write a follow-up on each one. Maybe the content has updated, or trends have changed. Share that with your users. Don't forget to add a link to the top of those articles directing users to the updated guides!
If you're able to, conduct an independent study in your industry. Collect quantifiable data that can easily be distilled into a graph for your users to understand your study. One example was that we compared the site speeds of the top 10 sites of competitor platforms, to 10 random Zesty.io sites. This is a completely independent and replicable study that quickly shows Zesty.io sites load faster than other enterprise legacy CMS platforms.

Ask your readers for content they'd like to know more about, or what types of conduct they'd prefer to engage with. Conducting a poll ensures you have a good understanding of your target market, the content they're looking for, and how you can best help them.
Keep Organized when Ideas Strike
Whether you use Monday, Asana, or just the notes app on your phone, keep a list of article ideas at hand. Scheduling those throughout the month will ensure you'll hit your content production numbers, keep content fresh, and prevent you from feeling burnt out.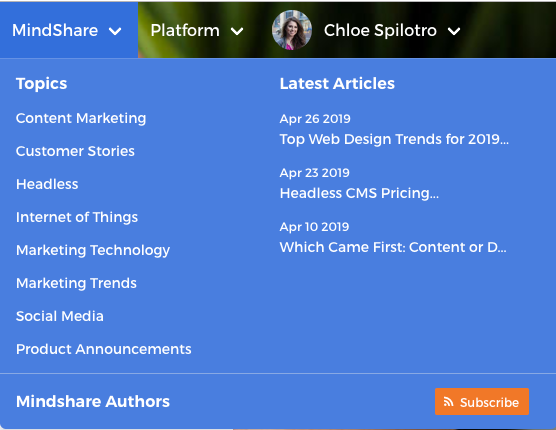 Okay, I admit: this one has less to do with content, and more to do with user experience. Reorganizing your blog by topic rather than by date can be super helpful to your readers. We organize our blog by popular topics so that we can ensure users can find content relevant for them extremely fast. The less friction a user has in their experience, the higher chance they will convert after consuming your content.
People download and read ebooks! While guides in a blog post can be great, some people prefer to have a downloaded, printable asset with the same or more information. eBooks can take a lot of time to prepare and publish, so ensure these assets are gated on your site.
Find questions to answer on Quora, or ask your own questions. Quora is a great forum to find information and get a feel for what prospects are asking about your industry.
Finding examples of what you're talking about can be more helpful than simply talking about your topic. One example is our Top 19 Microsite Examples of 2018: in this article, we discuss multiple examples of the best microsites we found of 2018. Having a visual reference for these makes it easier for the user to understand, rather than keeping everything abstract.
The Good, The Bad, The Ugly
Have you had content wins? Losses? Really really bad losses? Share those (within reason!) as a learning lesson for your clients. They'll appreciate the honesty and you saving them the hassle of maybe a bad decision. One phenomenal example of this is My Billion Dollar Mistake, the story of the fall of Kissmetrics.
You may have a FAQ page on your site, but if you don't, it's an excellent way to boost SEO and answer relevant questions for your prospects. Answering FAQs in an easy-to-digest manner about your product or service helps people understand your business faster.
Another way to illustrate content is by using comics. Again, your users are also people: appeal to their sense of humor and make them laugh, if you can!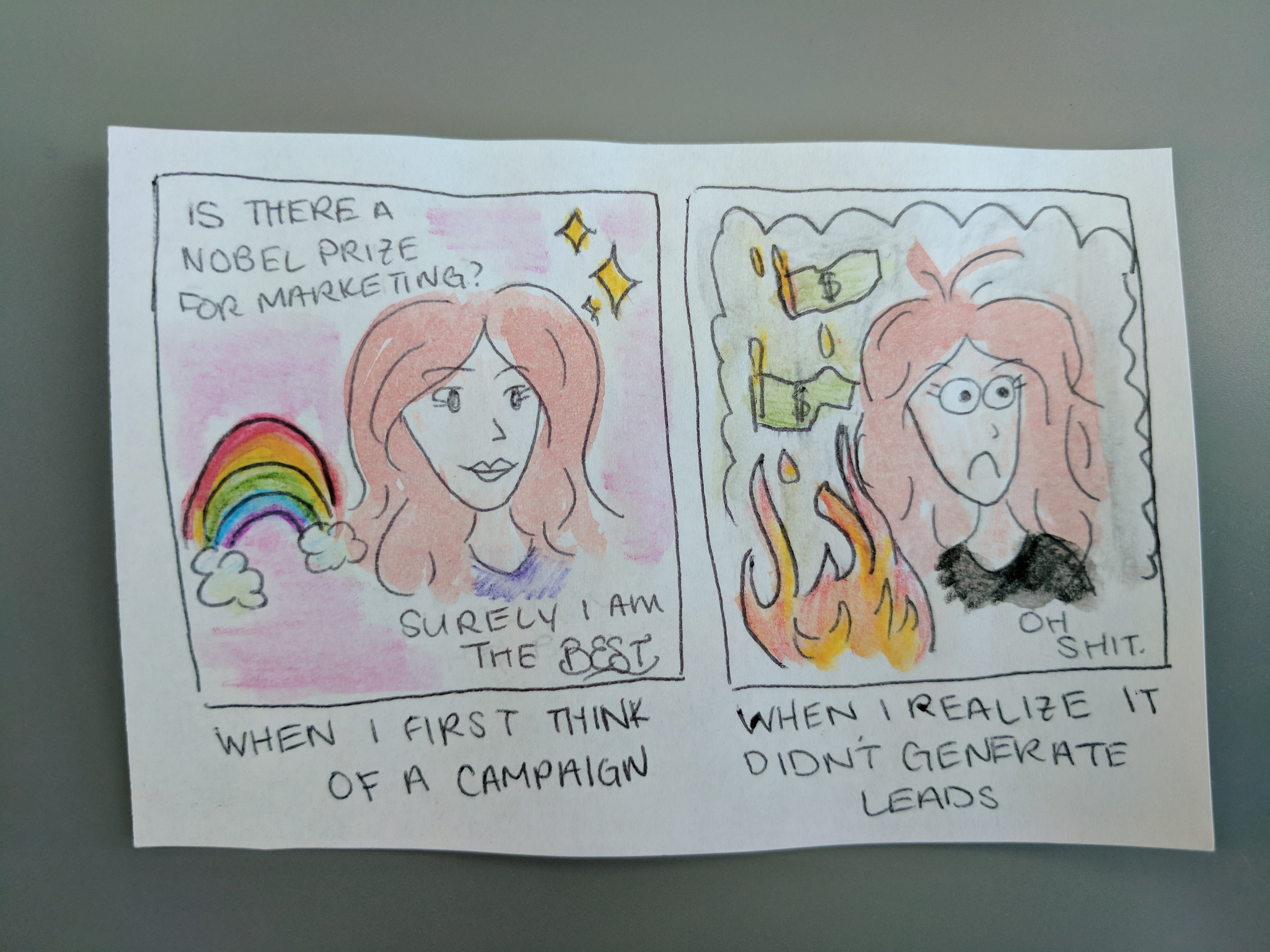 Who doesn't love to cross things off of their to-do list? Make a checklist for your prospects to engage them and show them through the process you're writing about. One example of a few on Mindshare is The GDPR Compliant Website Starter Checklist, outlining what needs to be done to first dive into GDPR compliance on marketing websites.
Answer "why" questions for your prospects. Why questions require in-depth, extremely valuable content. We wrote about Why Drupal 8 Is Already Outdated right after the release of Drupal 8 with valuable information prospects may not have know prior to reading our article.
Take a page out of this article! Write a list about a keyword in your industry. For us, this was content marketing. We decided to write a list of different content types because, let's face it: writing the same kinds of articles all the time can be boring. Let's spice up our content strategies a bit and be more inventive with our content. Our users will love it, we'll be more excited about producing new content, and we'll see conversions increase as well!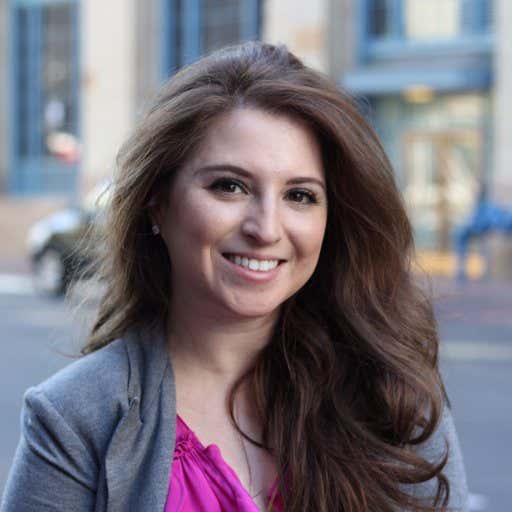 By Chloe Spilotro
Hooked onto the platform since first using it through the Zesty.io Incubator Program at the University of San Diego. Passionate about all things marketing, IoT, and helping businesses leverage technology to grow and become major players in their industries.
---