Amidst dwindling marketing budgets, it's never been more crucial to make the right decisions when choosing your digital experience platform (DXP). There are a couple of factors to consider, which include omnichannel marketing support, API-first CMS, third-party integrations, and automated processes. You should also consider whether it's a composable or suite DXP.
These are all technical requirements, but there are several non-technical factors to consider. These factors include team size, budget, timeline, goals, etc. This article highlights the non-technical factors that drive the selection of a DXP.
Non-technical Factors to Consider When Choosing a DXP
Know Your Team
Before choosing a DXP, you should know the current structure of your team and how you envision it in the future. You need to ensure that your DXP has the functionality your team requires and it doesn't handicap them when they need it most. Start by mapping out the different roles and the number of staff for these roles. 
For example, if you have a small marketing team, your DXP should have user-friendly drag and drop and WYSIWYG features to make their lives easier. For larger teams, efficient workflows may be higher on the priority list. 
Some platforms require your team to be more hands-on when it comes to maintenance. On the other hand, choosing the right DXP can help you decrease the number of technical team members needed to manage the platform, allowing you to shift them to more productive projects. 
Executive Buy-in
Getting the support of the major stakeholders of the business is crucial before deciding on a DXP. The decisions from your stakeholders will help influence the budget, staffing, business goals, and organization roadmap that will go into selecting the right DXP for your business. 
When communicating with decision makers and major stakeholders, you need to establish the importance of customer experience and how it impacts purchase decisions, retention, and loyalty. 
Marketer-facing Features
The goal of a DXP is to enable exceptional and consistent digital experiences. That's why you need to have all the features to make this possible. For instance, every modern marketer should have an easy-to-use content authoring environment, WYSIWYG headless CMS, and custom landing page templates. 
The truth is, with monolithic DXPs, you'll often require developer assistance for any modification or customization. This inevitably limits marketer flexibility. By leveraging a marketer-friendly DXP like Zesty.io, you'll have the flexibility to customize customer experiences, build amazing interfaces, and leverage the Duo Mode feature to preview pages across all platforms and devices.
Budgetary Considerations
This certainly plays a big factor when choosing a DXP. In suite DXPs, you might have to shell out a lot of money initially just for licenses, with more costs incurred on maintenance, support, and implementation. Some DXP vendors may outline total cost of ownership or implementation costs, leading you to incur excessive charges in the long run. 
You should start by outlining your budget and then get an estimate on the cost of owning the DXP. Also, you have to know if you have to hire more staff or enlist a partner agency to help you with many of the processes. 
Business Goals
A DXP isn't a one-and-done activity. It directly impacts customer experiences across all your digital touchpoints. With that in mind, it's crucial that your DXP choice aligns with your business objectives. You need to start by outlining all the goals you want to achieve with the DXP, keeping your future growth plans in mind. A demo will help immensely in arriving at a decision.
The key question to ask yourself when choosing a DXP is, what do you hope to achieve with a DXP? Does it have all the unique features that you want? 
Stakeholder KPIs for DXP Success
KPIs are crucial to measuring the performance or success of any initiative. You should start by defining specific KPIs that align with your business goals and stack them against relevant industry benchmarks. For a DXP, this can fit into three core categories: operational, financial, and customer-based metrics. 
From a business perspective, you need to place specific customer segments as high priority, giving them seamless and frictionless experiences that show how much you value them as customers. 
Organization Roadmap and Timeline 
Before deciding on a DXP, you want to ensure that it aligns with your future needs. For instance, if you intend to leverage omnichannel delivery in the future, then you need to know that the DXP you're considering offers it or plans to do so in the near future. You should find out what the vendor's roadmap looks like, how often they apply upgrades, and how their timelines align with yours.
Of course, enterprises want faster implementation, migration, and upgrades. So it's crucial to note that legacy and suite DXPs take longer to implement and upgrade, while composable DXPs like Zesty.io provide faster time-to-market and automated upgrades and maintenance.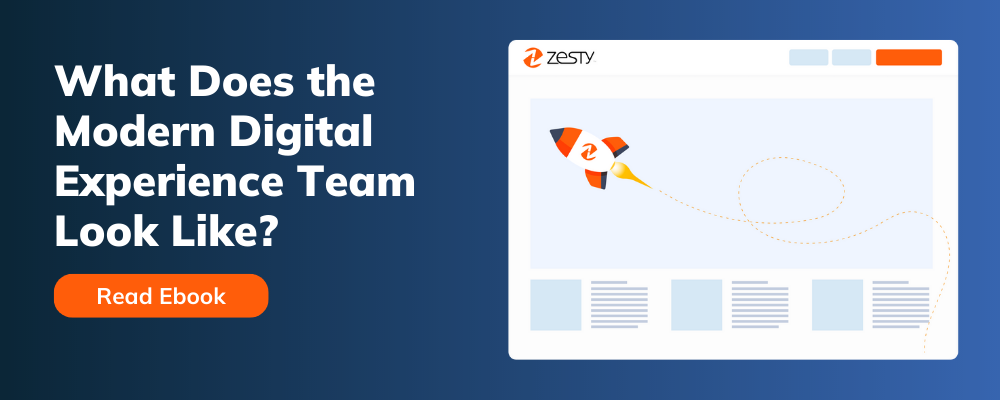 Getting Started With Your DXP Journey
Enterprises today have to compete on several fronts, especially customer experience. So, choosing an immersive digital experience that attracts and retains customers is crucial to business success. Before selecting a DXP, you should consider industry or business-specific technical and non-technical factors. 
This was the case when digital life insurer Singlife chose Zesty.io as the platform to help drive its global expansion effort. They wanted a reliable, scalable, lightweight DXP that could help make their vision a reality. In just one year, they saw a 185% spike in traffic to their website, resulting in faster deployments and a reduction of QA and agency resources, which reduced developers' workload. 
If you want an enterprise-grade, composable DXP that is reliable, marketer-friendly, and fast, Zesty.io is a great option to consider. 
Learn more about the Singlife case study, or start your free trial today.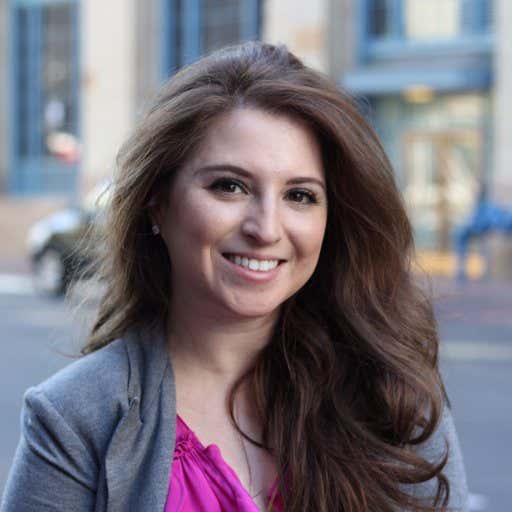 By Chloe Spilotro
Hooked onto the platform since first using it through the Zesty.io Incubator Program at the University of San Diego. Passionate about all things marketing, IoT, and helping businesses leverage technology to grow and become major players in their industries.
---